Discussion Starter
·
#1
·
Hiya Mike,
Here are the pics I promised. Pictured are 4 of my figures. I've also got the Kasumi C1, if you want pics of that, I can get them as well.
Let's start!
This figure is from a video game called Pia Carrot 3. The company who makes this is Kotobukiya, and I really like their stuff. They seem to capture their female subjects perfectly. They're also quite expensive (USA releases are more reasonably priced). This is one of my favorite figures, as the pose is great, and the little dimsum container is so cute! :giggle Highly recommended, but HTF and expensive as there is no USA release.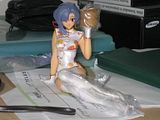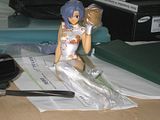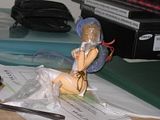 Next up is Yuna, from Final Fantasy X-2. This is also made by Kotobukiya, but the face seems kind of weird... The character I don't really like, but the sculpting for the rest of body is great. Has a USA release, so decent priced. It's also quite large!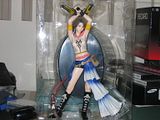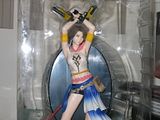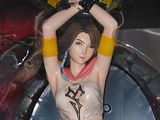 Mizuho! Another one of my much-loved figures, she's Mizuho from "Please Teacher", a Japanese cartoon. This is ALSO made by Koto. Her proportions are much more "inflated" compared to the anime, but I don't think I'll hear much complaints :lol Another very well sculpted and well made figure. I highly recommend this one. There is a USA release as well, meaning nice and cheap :cheers