This is one of my first buys here at DX, it is a somewhat small piece, but very detailed by Minichamps.
I was so lucky and happy to find this one as it is pretty availible here locally at a pretty cheap price! The only thing that I dont like about this car is the dog leg hinges. They did the rear bodywork come off so nicely, why did they resort to doglegs on the doors?
This particular piece won at Lemans in its class in 1964. Please post anymore information if you have any on this car.
Here are some new pictures I took this evening. Beware, all 100+ KB.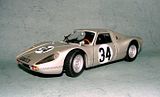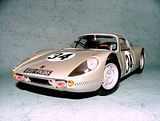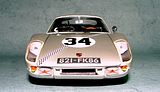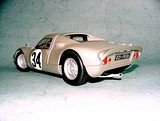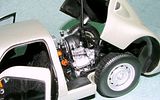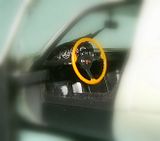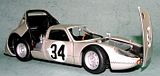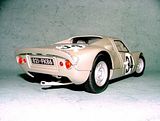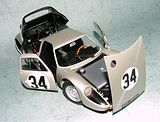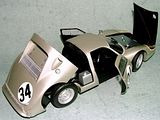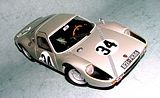 P.s. Which pic do you like best?