Discussion Starter
·
#1
·
I bought both of these models yesterday and thought I do a little photo comparison between the two. Upon first examination both models look to be very well made. The AUTOart Yokohama car in particular is a much better improvement over the older GT3Rs release a couple of years back and looks to be a completely new mould/tooling.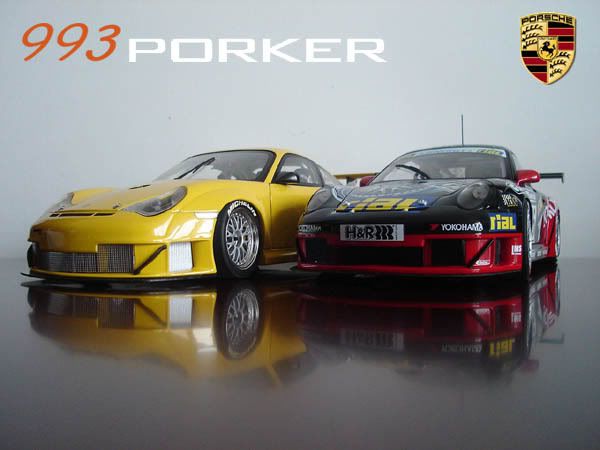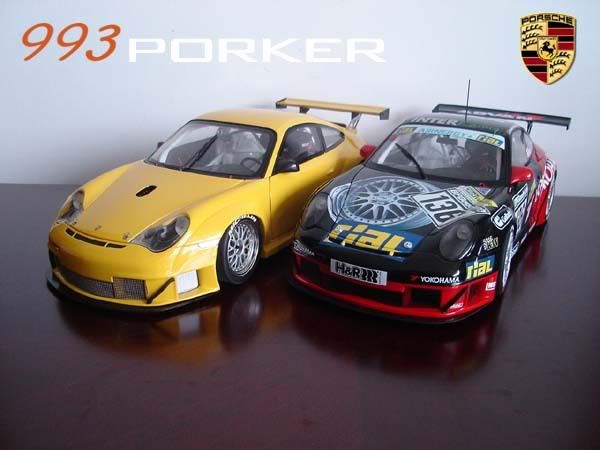 Overall the Minichamps sits slightly lower than the AUTOart model though the difference is not signficiant. The paint quality are pretty good on both models with tempo prints used pretty much throughout the whole livery of the AUTOart car. Though on both cars the side signal lights are simply painted (maybe this is cause on the real car there's no side signal, i don't know.)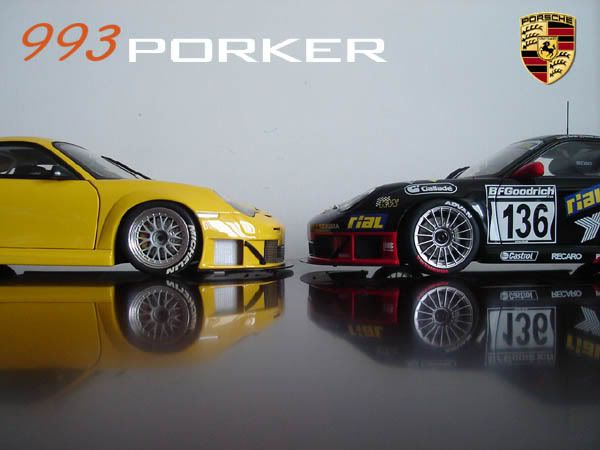 Interrior wirings in the AUTOart GT3 are now individual wires instead of 1 piece molded plastic and painted black. Roll cage in both cars are pretty much identical with soft rubber made Recaro seats only on the driver side. However my AUTOart GT3 is missing the Gear shift stick (typical quality control issue here) very disappointing and I only realisd this while taking photos today. :hater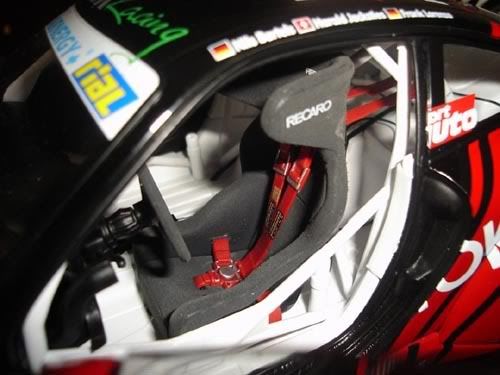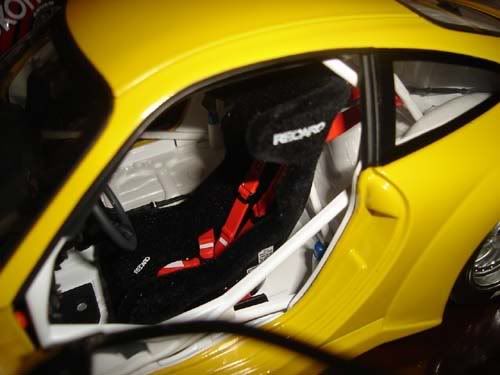 The engine block in the AUTOart RSR has also seen much improvement although still not as nicely detailed as that in the Minichamps. Minichamps used a detachable engine cover which makes it easy to view the engine detail but is very tough to remove, I almost broke some parts off trying to open mine again.
There are some inconsistency in the partition of the front fuel cell compartment between the 2 models, the cell in the AUTOart model is place more to the back compared to that in the Minichamps. The level of detail are pretty evenly matched with individual wiring and appropriate markings.
The wheels and brakes are pretty top notch on both model with the tires marked with Advan and Michelin labels respectively.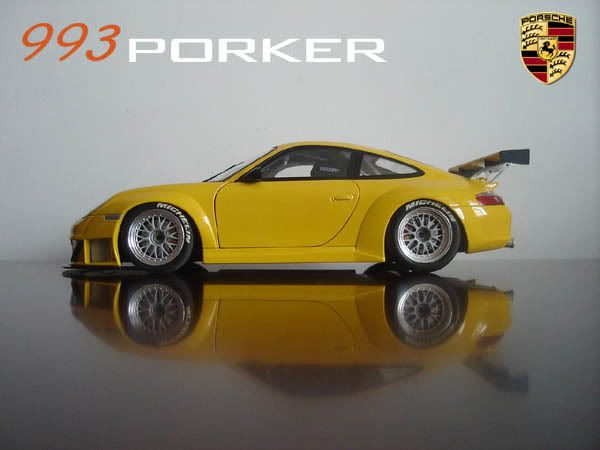 Overall I'd say both models are pretty evenly matched in terms of quality and level of detail. However the AUTOart GT3 RSR is a much more expensive. (I got the AUTOart for about $73 US and the Minichamps was only about $42 US) Though this may be due to the local pricing but according to the dealer it's all down to AUTOart's recent numerous price hikes. Presonally I prefer the AUTOart car as it's a brand new mould and I just love the Advan/Yokohama color scheme, looks so evil. :happy