I've never been happy with the quality of the wire wheels on die cast models (excepting CMC and Exoto, of course), especially those on the Mattel and Bburago Ferraris. This lack of quality is even more apparent after modifying and detailing a stock model to a specific car or using a transkit, but then having to use the same stock wheels and tires. So I did some research, determined that CMC and Exoto won't sell just wheelsets, found an aftermarket seller (Scuderiamodelli) in Germany which sources wire wheels from some Italian manufacturers, and I got the seller to give me volume-based pricing quotes. So if anyone is interested, I can add any wheelsets that you want into my order so we can obtain and share the discount pricing. The only thing additional will be the costs of mailing them from NJ to you, of course, and reimbursement of any Paypal fees if you want to pay that way.
As known by those who have been part of my purchasing syndicate for models from Modelissimo, order size is what makes the economics work. The wholesale price I receive is based on the number of wheels or wheelsets that I order. For example, the 38mm and 40mm size wheelsets (1 wheelset = 4 wheels and 4 tires) list for the equivalent of US$67 (quite pricey); the other wheelsets range in list price from US$49 to US$80, and that's before adding the cost of shipping from Germany! But the wholesale prices range from US$32 per wheelset (if my order to the supplier is from 1-20 wheelsets) down to
only
US$18 per wheelset (if I order at least 50 wheelsets) and that
includes the international shipping component
. I'm going to be ordering at least 10-15 wheelsets for myself, and I've got another 30 or 40 wheelsets ordered from other collectors (through the Scale18 board). So if you're interested in obtaining some of these, contact me directly at either
[email protected]
or at
[email protected]
and I'll send you the price list.
BTW: For those of you who have seen the excellent custom work of Stephen Mueller (www.SM-model-art.des) - these are the same wheels that he uses. Thanks for your help and recommendation, Stephen!
Pictures: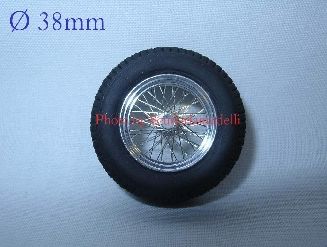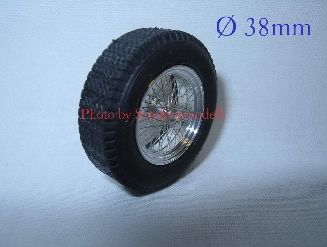 These are wheels made for the Mattel Ferrari 166 Barchetta; they use the original Mattel tires but you receive the spinners, etc.: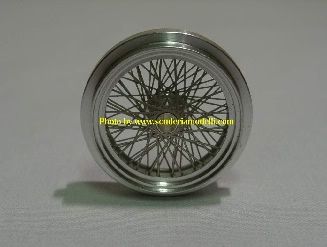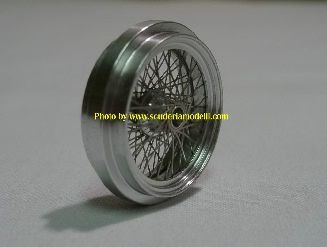 These are specifically designed for the 1962 Ferrari GTO: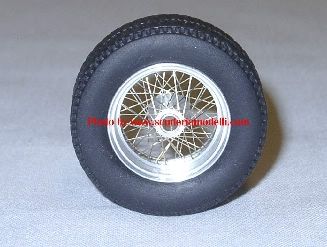 Cheers!