Discussion Starter
·
#1
·
One of my favorite budget models, Ricko's recreation of the 52' Mercedes Benz 300SL driven by Karl Kling and Hans Klenk that won the 52' Carrera Panamericana Rally. From wikipedia:
In 1952 the Carrera Panamericana saw the introduction of two categories - Sports Cars and Stock Cars, dividing what had previously been a single class, so American heavy saloons did not have to compete directly with the nimble European sports cars. The major automobile manufacturers had taken notice of the race and Mercedes-Benz sent a highly organized group of people and cars to the race. First and second places were won by
Karl Kling
and Herman Lang, driving the 300SL. This group may well have achieved a 1-2-3 finish had American
John Fitch
not been disqualified for permitting a mechanic to touch his 300SL on the penultimate day. American
Chuck Stevenson
won the touring car class in a Lincoln Capri.
Famously, the victory of the
Mercedes-Benz 300SL
of Kling and
Hans Klenk
came despite the car being hit by a
vulture
in the windscreen. During a long right-hand bend in the opening stage, taken at almost 200 km/h (120 mph), Kling failed to spot vultures sitting by the side of the road. As the birds scattered at the sound of the virtually unsilenced 300SL, one impacted through the windscreen on the passenger side, briefly knocking co-driver and navigator Klenk unconscious. Despite bleeding badly from facial injuries from the shattered windscreen, Klenk ordered Kling to maintain speed, and held on until a tyre change almost 70 km (43 mi) later to wash himself and the car of blood, bird and glass. For extra protection, eight vertical steel bars were bolted over the new windscreen. Kling and Klenk also discussed the species and size of the dead bird, agreeing that it was a bird with a minimum 115-centimetre (45 in) wingspan and weighing as much as five fattened geese.[sup]
[5]
[/sup]
Less famously, but with far greater implications, was the innovative use of pre-prepared 'pace-notes' which allowed Klenk to ascertain and communicate upcoming road bends in rapid shorthand to Kling.[sup]
[5]
[/sup] This system proved so effective that it is used in all motorsports involving a navigator today (such as rallying).
And now for some pics...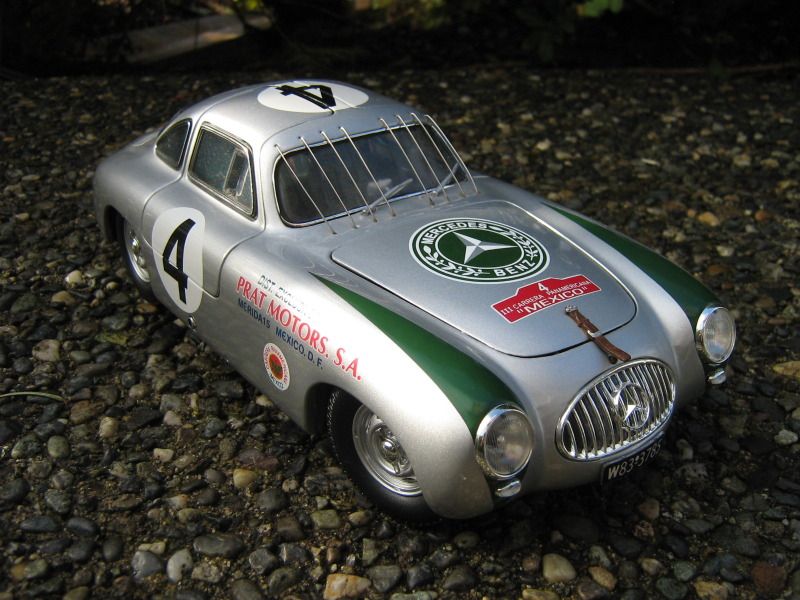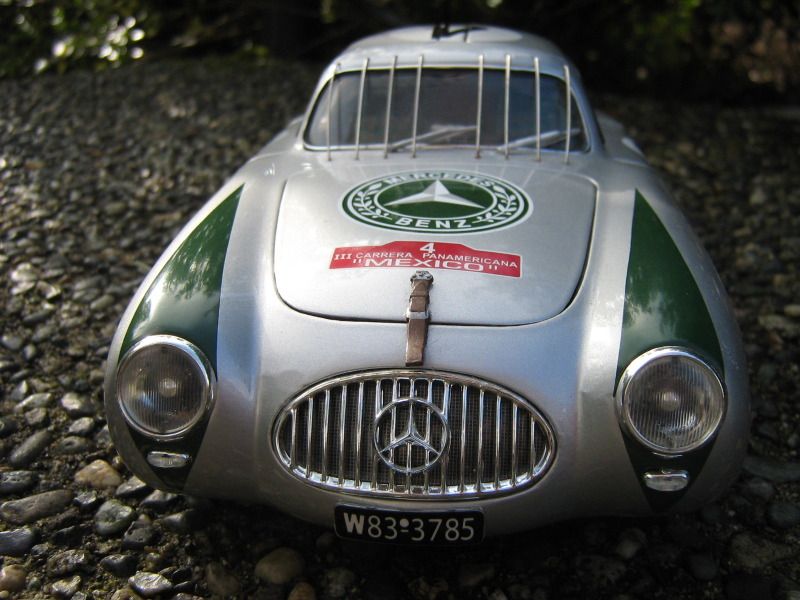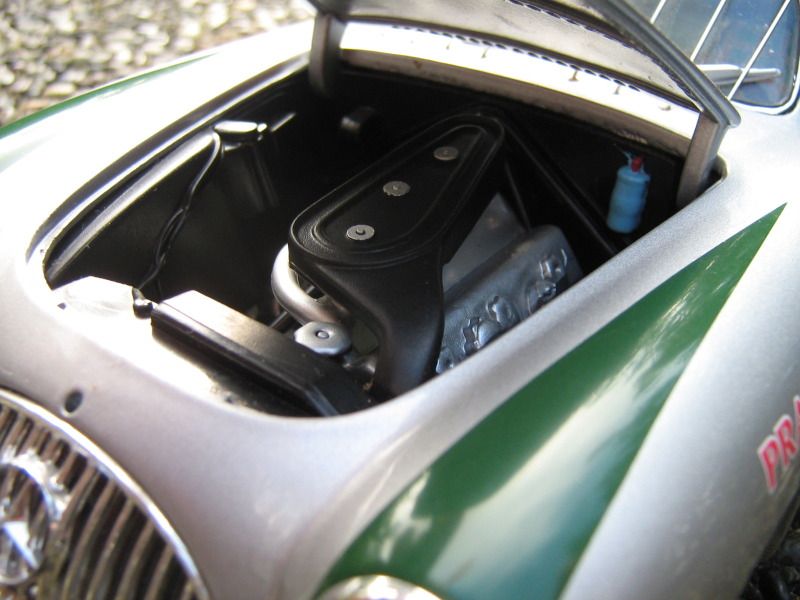 The weakest link in this model is definetlly the engine.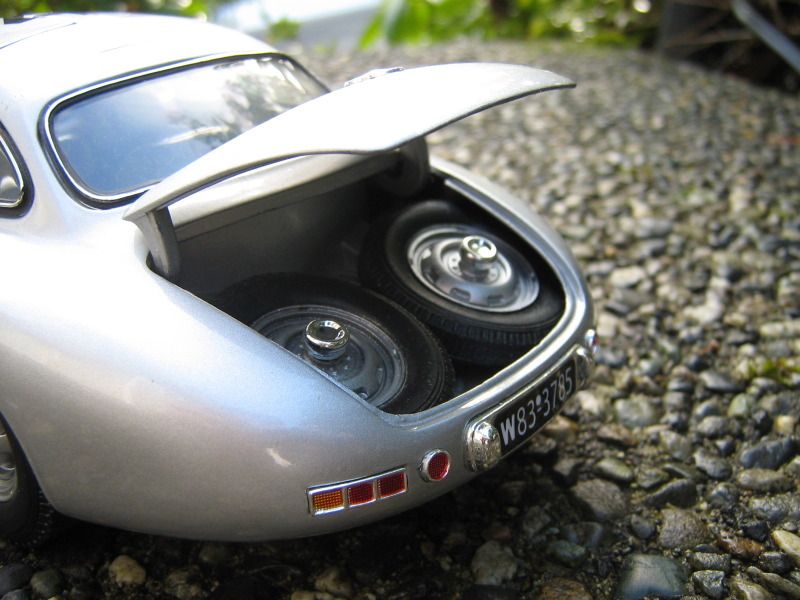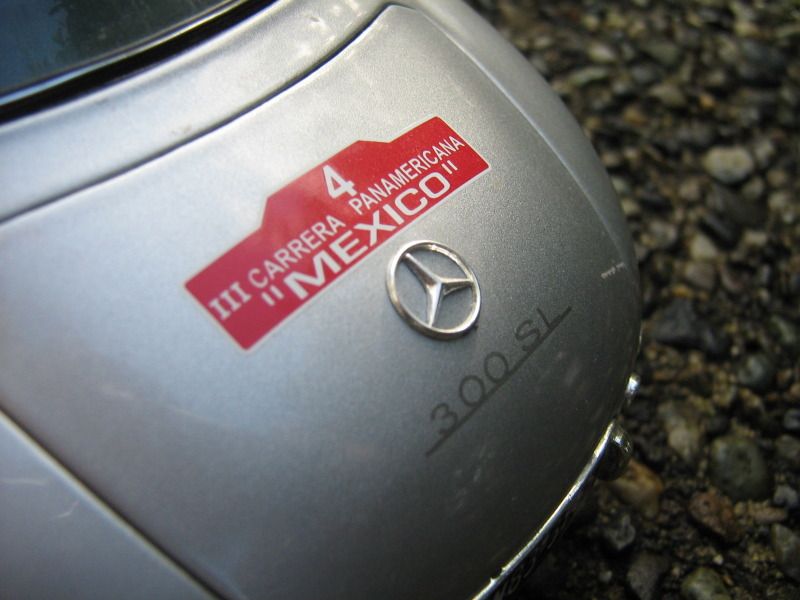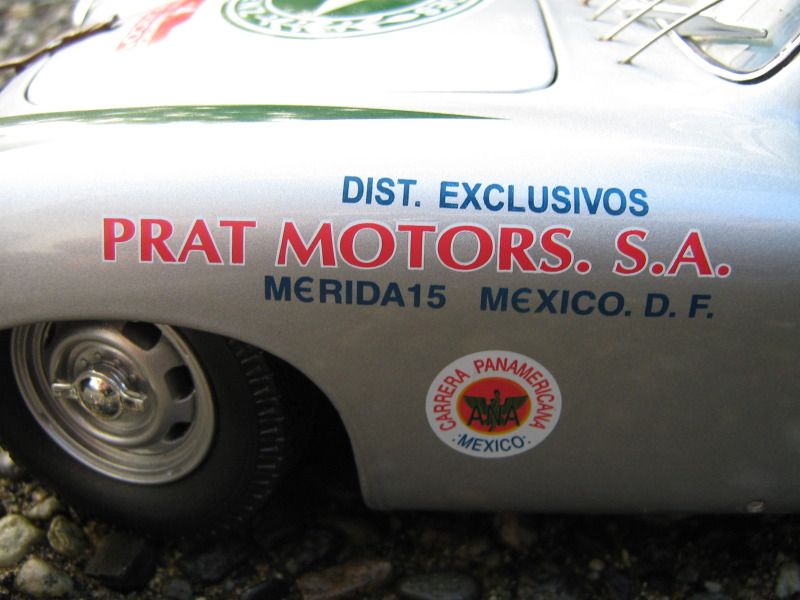 One of the best features. Pretty detailed for this price point even if the flocking is a little coarse.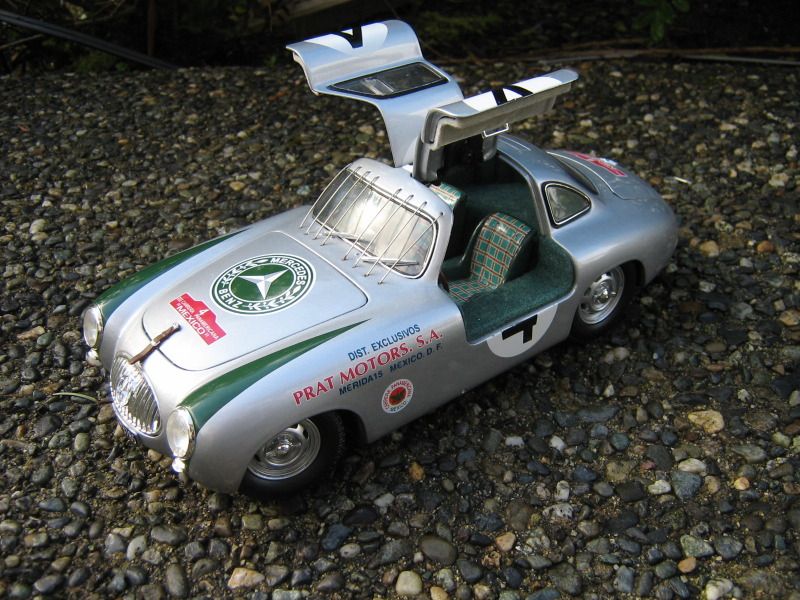 Spring loaded doors stay up on there own.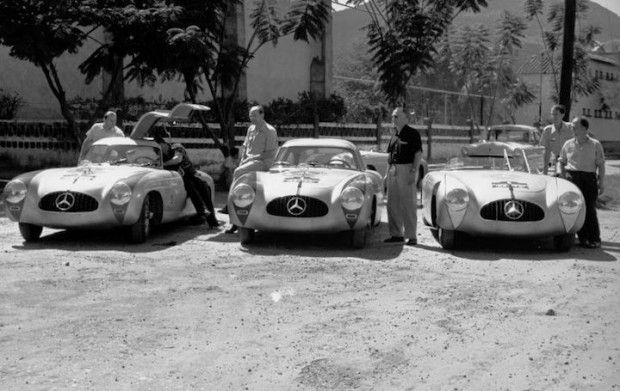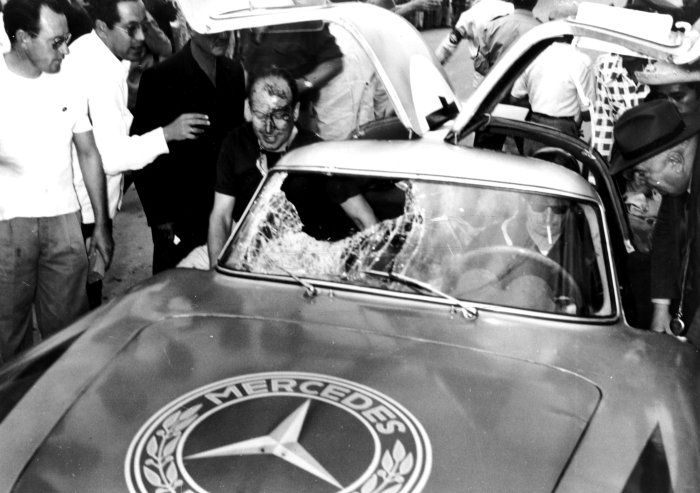 Notice the blood on Hans Klenk's face from hitting a vulture at nearly 120 MPH. Ouch!!!