Discussion Starter
·
#1
·
this is my second white Skyline R34 GT-R. the first was returned due to quality issues.
now what was wrong on the first one, is good on this one. but this one comes with other issues instead.
the exterior and interior is all good, but when you look at the engine bay, you will notice there is something off with the paint.
on the strut tower on drivers side, the paint has a different hue as if it didnt get covered fully with the body color.
on the reinforcement bar that goes across the bay, at the bonnet holder, there is a spot that looks patchy, also as if it didnt get full coverage of body color.
also on the reinforcement bar, there is an uneven layer of paint going along the edge.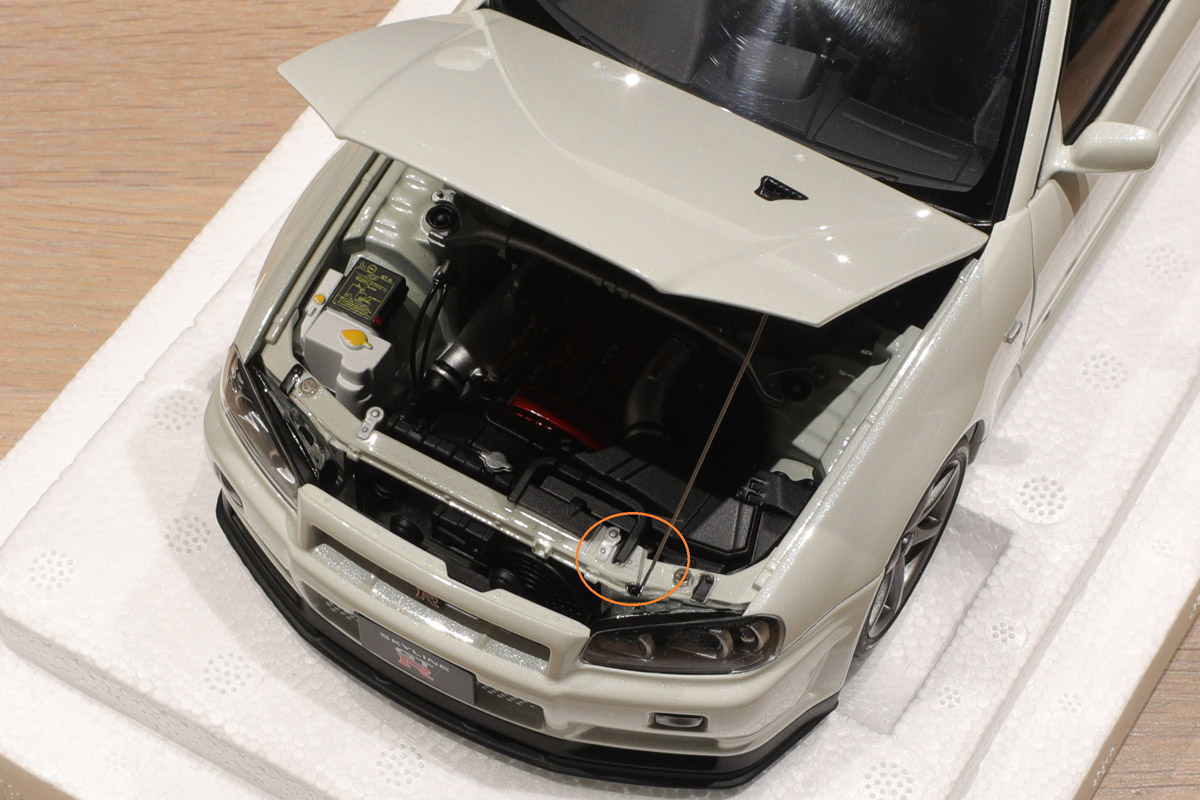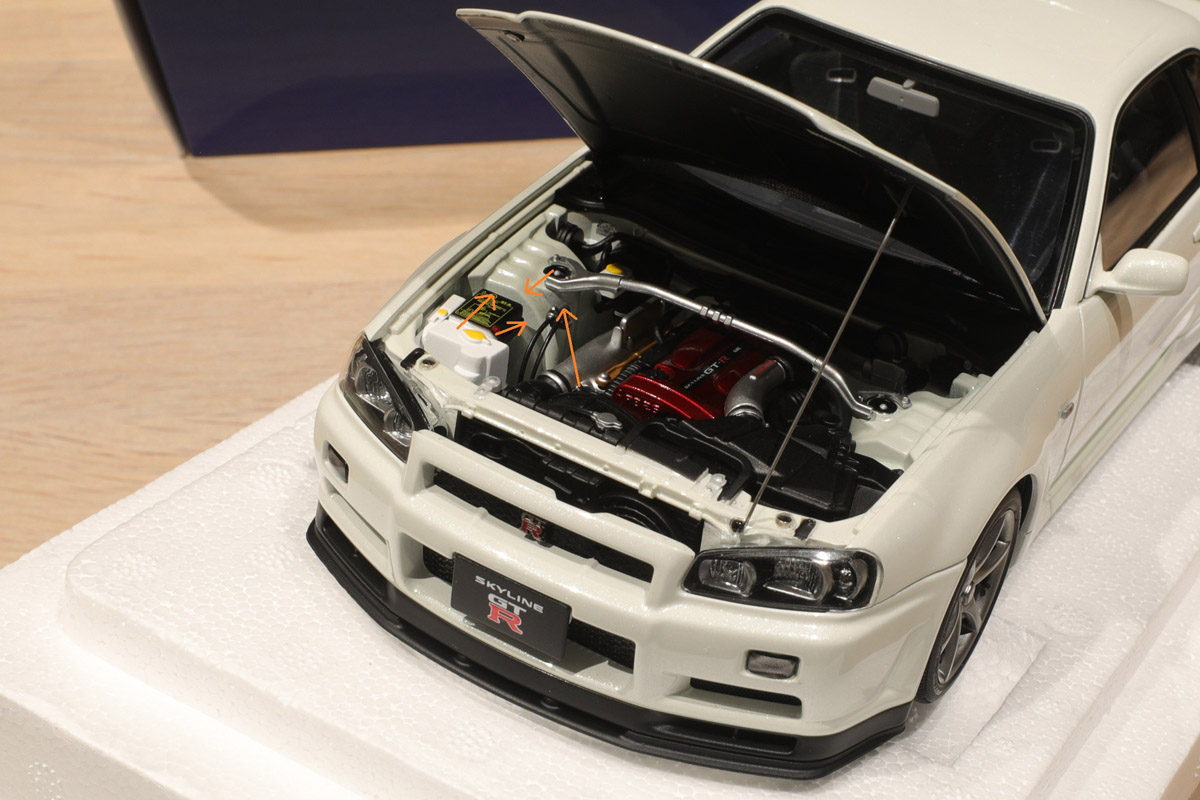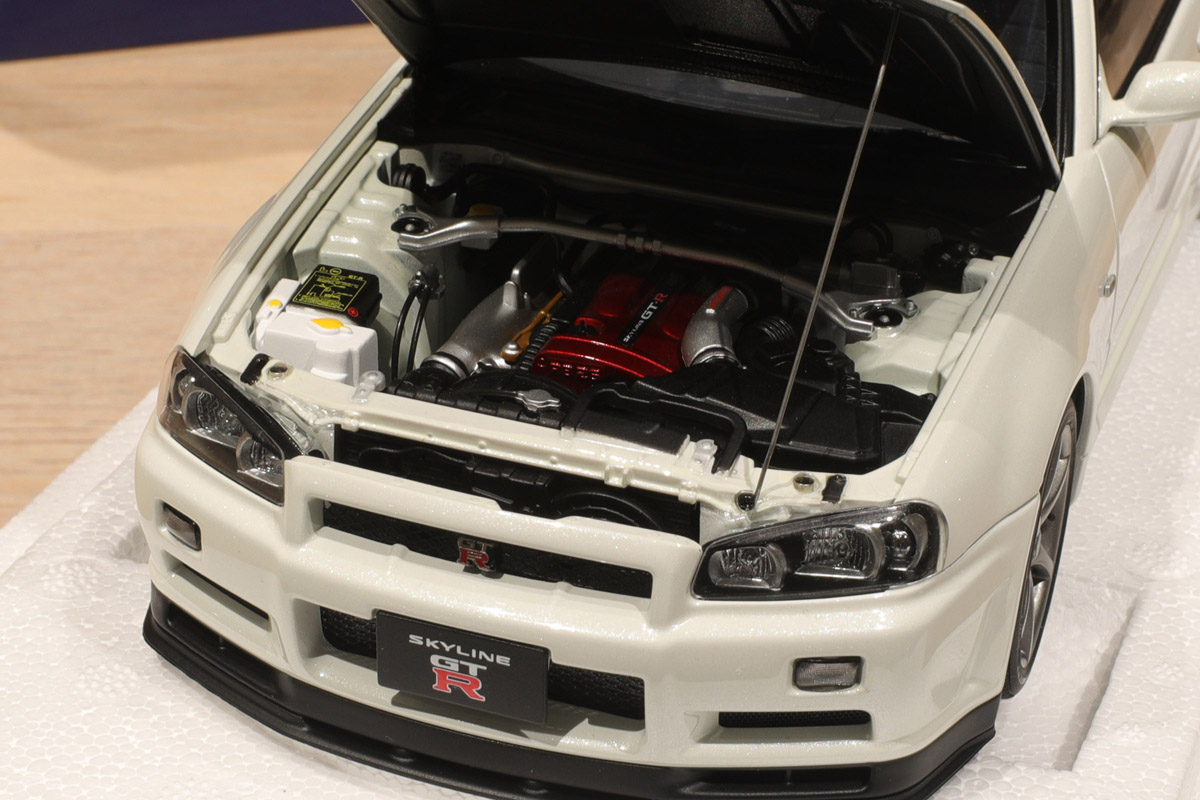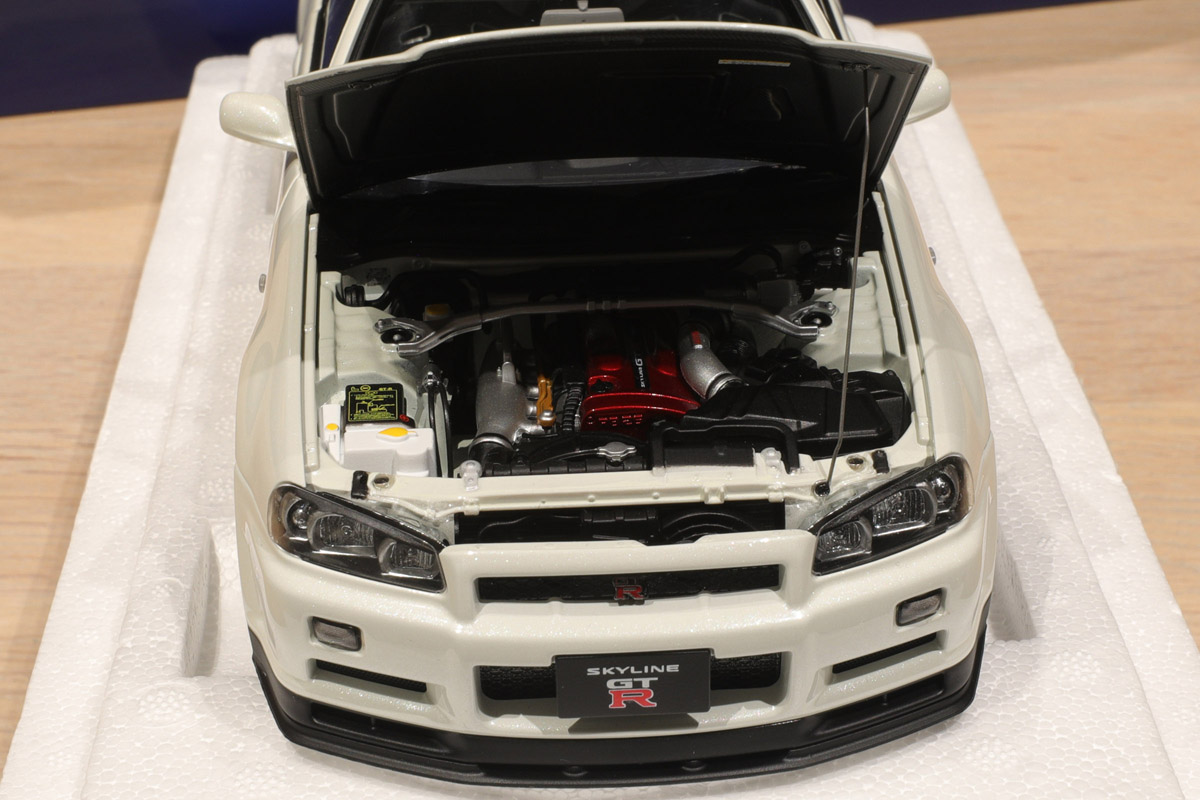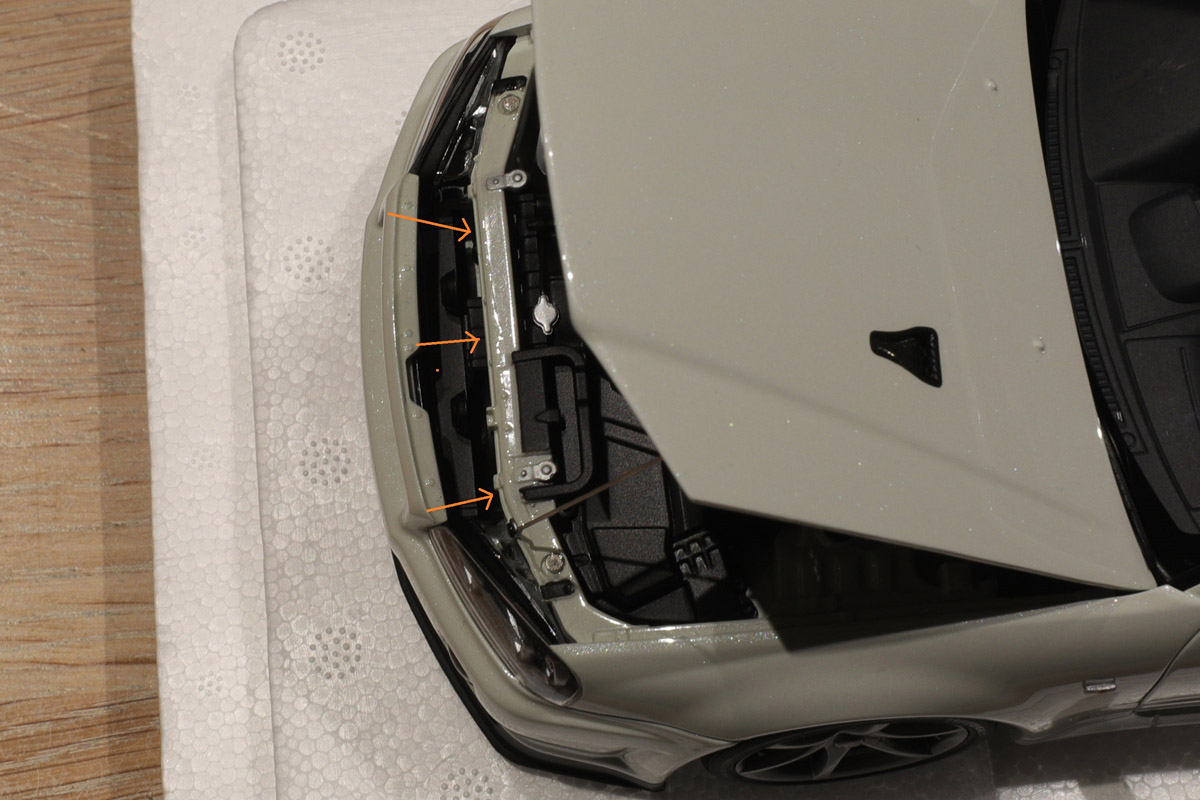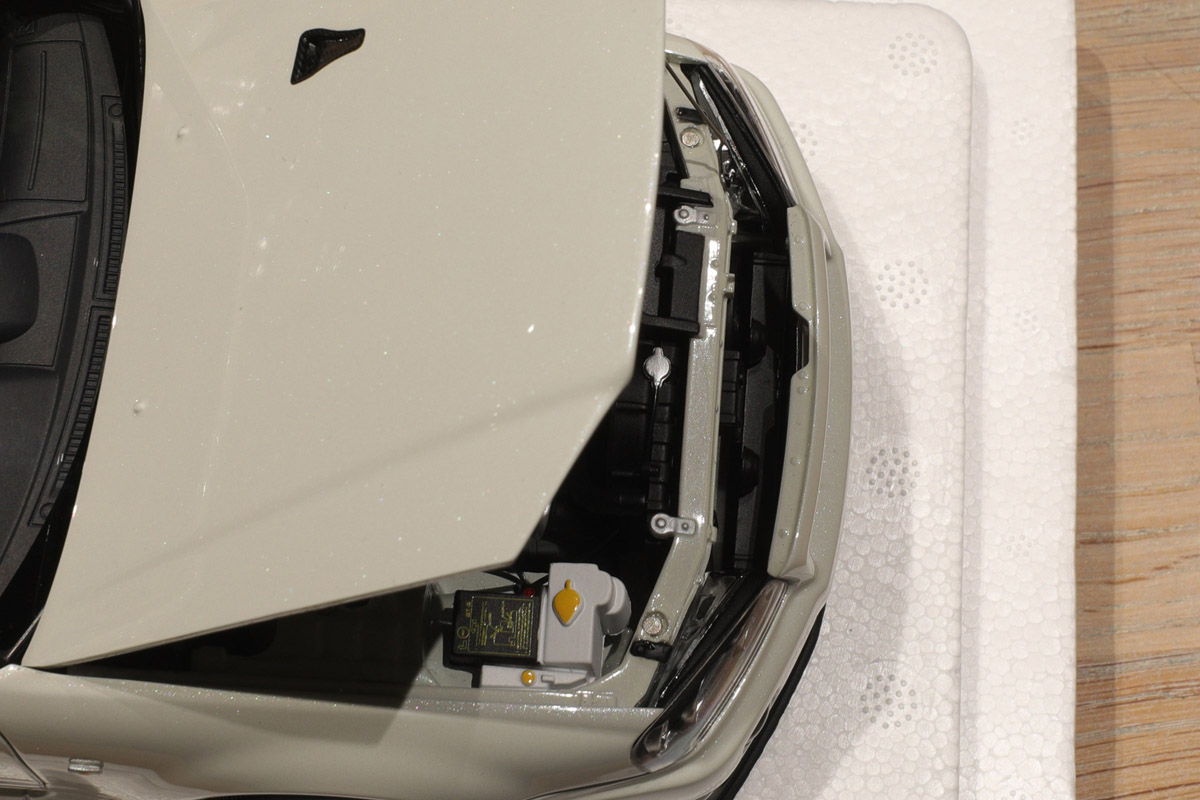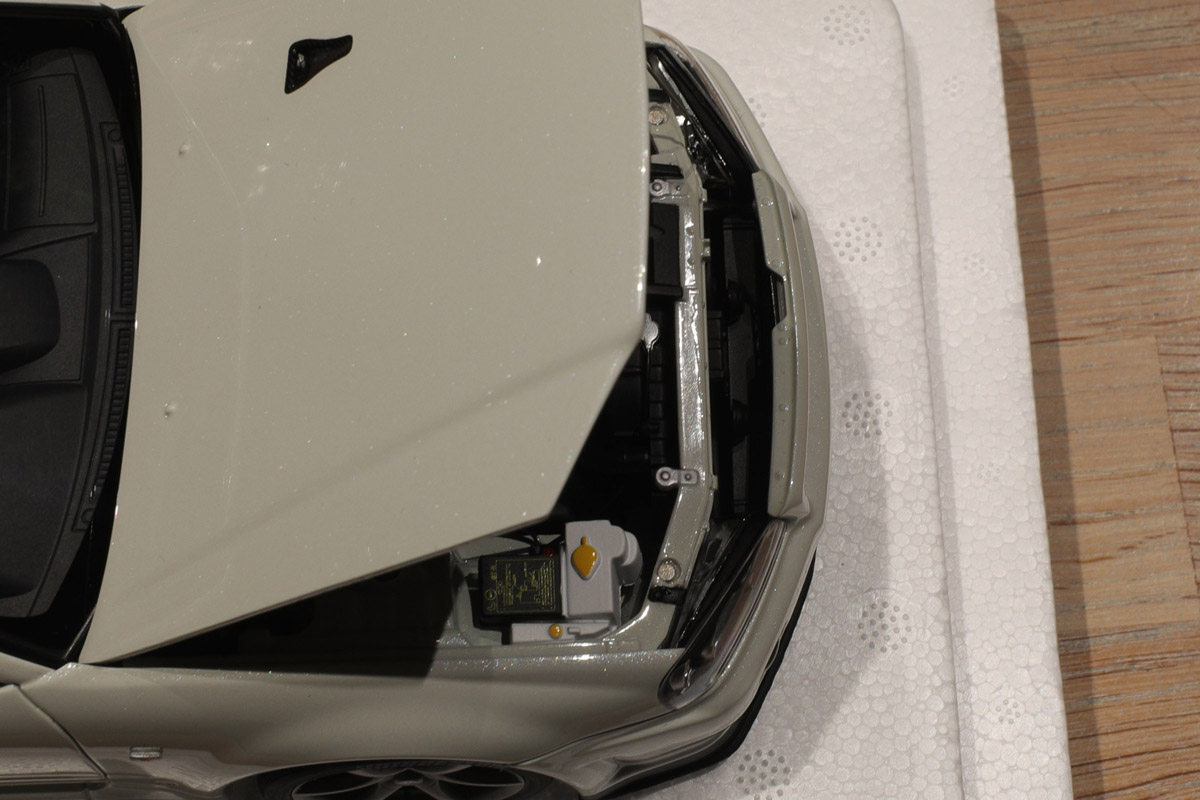 it can be a little tricky to see in some photos, but sitting with the model in my hands and shifting the light/reflections it can be noticed straight away.
for a model that costs about 250€, it should not have this kind of problem.