Hi all, havn't posted for a loong time as i havn't been doing much modding. Well here's my newest mod, a Ferrari 612 scag with a set of DUBS spinners. Really not my style, and some of you guys out there might want to kill me for blinging this Ferrari! Well i really didn't do this mod intentionally. One night I wanted to lower the car thinking it would be the same process as the 360 Stradale. After taking the car apart i realized first, it was not like the stradale, so it wasn't easy to lower, and secondly the rims were pretty easy to take apart with two simple screws. So i decided to take the rims off and see what can fit. Then i found these set of spinners that i bought a long time ago from the States...and the rest was history! I thought it looks OK...as the 612 fits these bling bling better than lets say an enzo or a 360...eitherway i just wanted to share, its nothing much. :feedback
This was before:
After: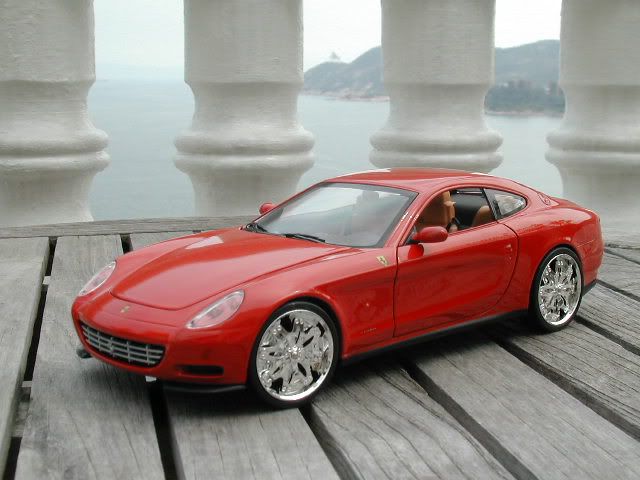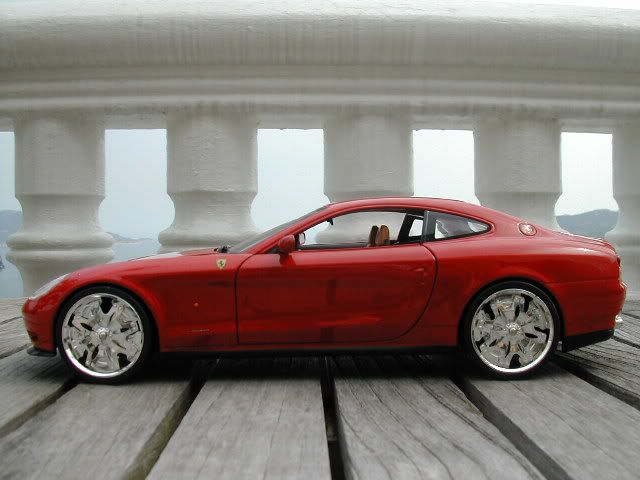 When rims are spinning...(have to look closer!)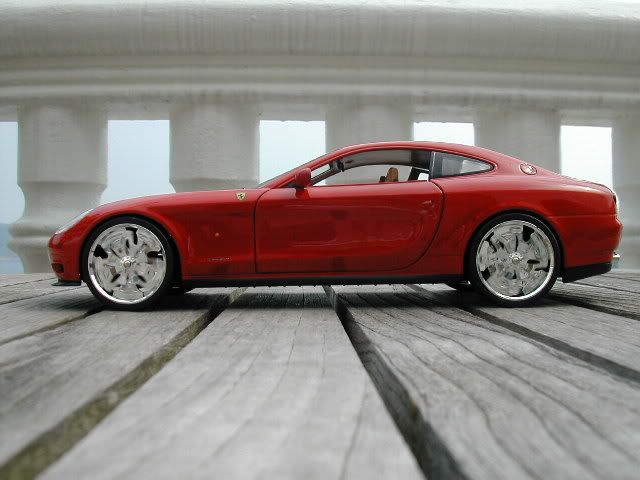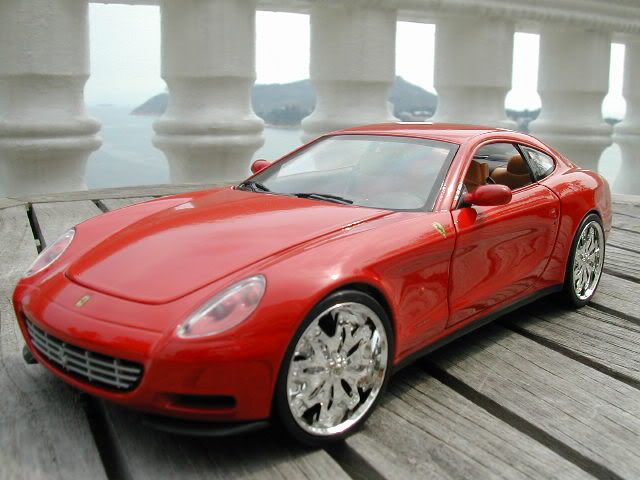 And finally, some simple audio system in the trunk...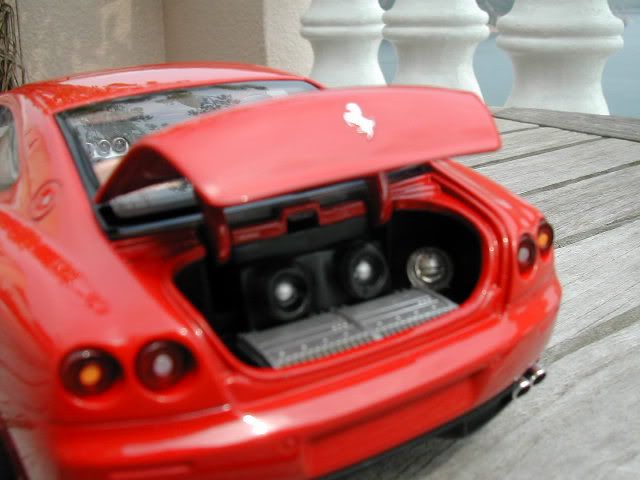 Also did some minor paint touchups with the interior, but i won't bother posting it since its so minor :lol