I didn't know where else to post so I did it here. :giggle
Subaru Impreza WRX STi...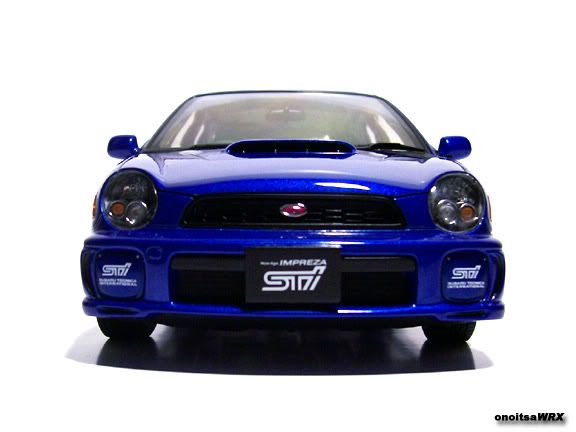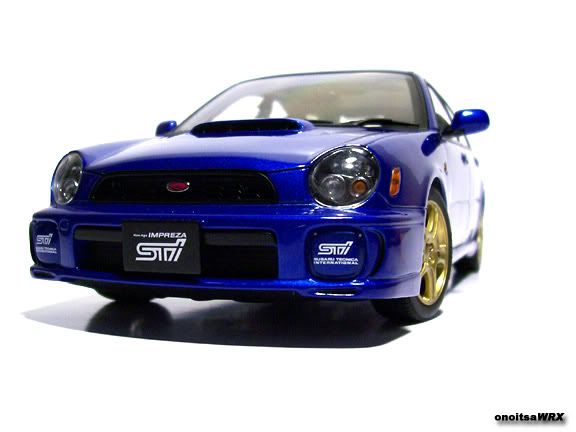 Sedans, you might say...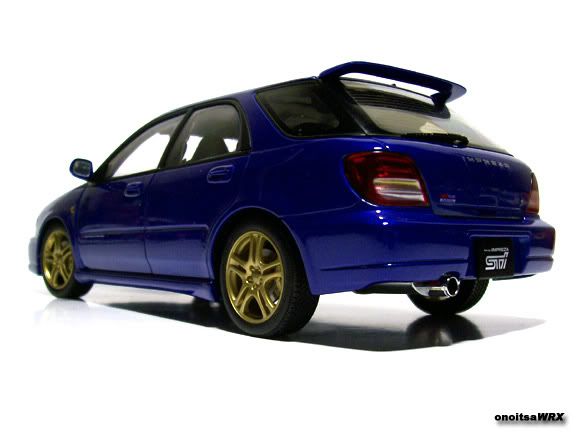 NAH.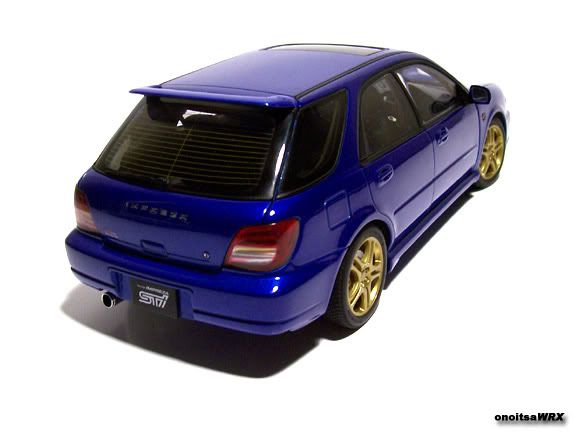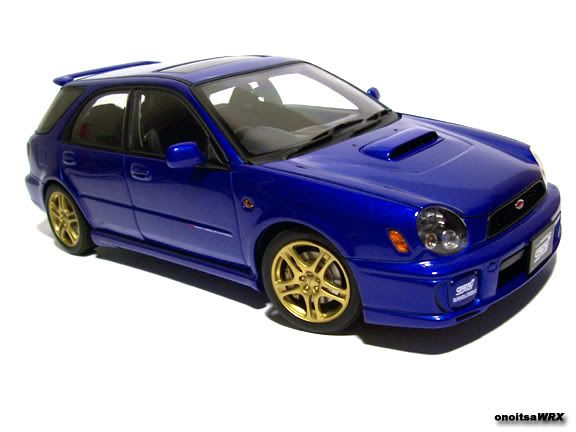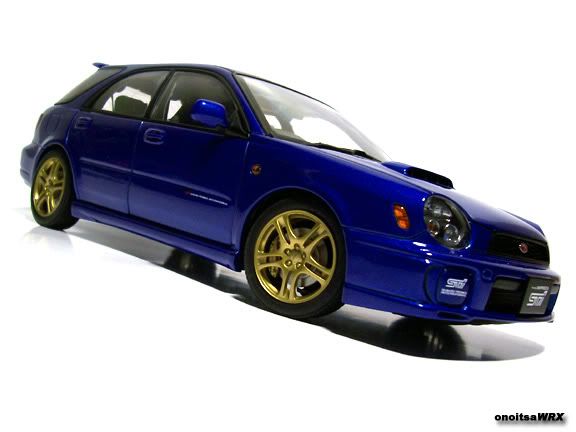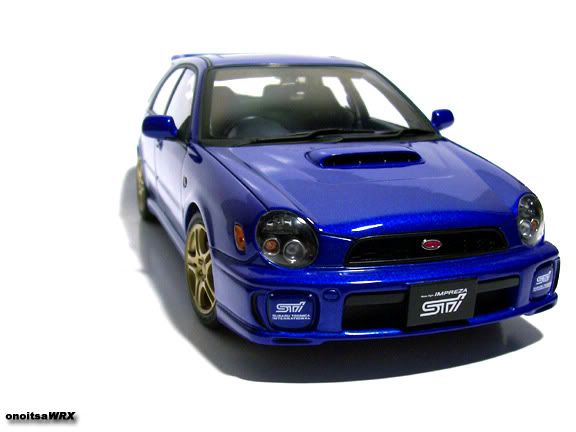 A model very well made by the folks from AUTOart, and unlike the later '03 STi, the bumpers on this one are not plastic. The detail on the headlights is quite nice and correct unlike the bug-eye sedan version.
The rest is usual AUTOart great stuff.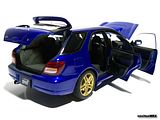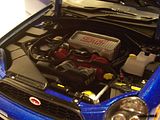 Now I'm thinking if I were to stay with Subaru, maybe my next ride will be a wagon. Hmmm... :happy
:what