Discussion Starter
·
#1
·
Well here's my girlfriend's present. I am still really delighted by it, such a nice little car and it came iin such a nice way :happy
This particular car raced in the 1000Km Bounes Aires in 1958 race. About its race history... I dont really know a lot else. So if someone has any information on this particular car, please post, it will do me great help.
I tried to take some good pictures today but the weather is strangely cloudy :confused
So they are the best, anyway here it is!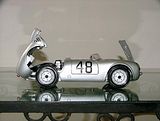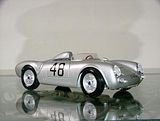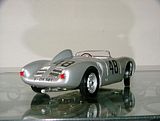 Some pics with the other 550A spyder by Maisto, the street version in black (very nice) I am so thrilled to see that these cars have some difference in the bodywork aswell... great detailing by Maisto for such a low price tag!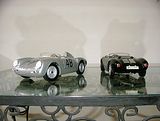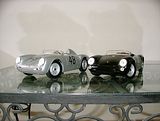 Most of the differences are on the backside of the cars,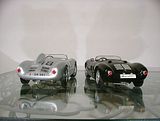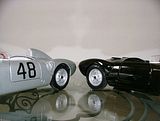 The racer has added vents on the sides, the large aerodynamical attachment on the rear engine cover and it looks that the rear bodywork on the race car is slanting at a higher angle (as it should be :happy)
:yahoo :yahoo :yahoo :yahoo :yahoo :yahoo :yahoo :yahoo
A great MWAA goes to my gf!!