The Maserati A6GCS/53 Berlinetta Pininfarina is probably one of the most beautiful cars ever produced and, truth be told, although the Ricko is a very decent piece, there are 2 or 3 details that take me off, as is the stark case of the wheels and, therefore, the ground clearance. Now that I opened the miniature up, I tooke advantage and gave some more touches on the mechanics. The idea is to be a quick intervention, it is not an "in depth"; job. This is the list of modifications:
- Swap the original wheels for a BBR set of photoetched Borranis;
- Lower the suspension on both axles;
- Paint the engine block aluminum and add some pipes and wiring;
- Paint the exhaust pipes flat white (mimmicking the ceramic coaring) and weathering the manifold;
- Detail the pedals;
- Make the bonnet closures functional (while I don't get others better-looking...);
- Replace the side indicators for some chrome-rimmed clear ones from Légende Miniatures;
- Retouch the tail lights;
- Align the steering wheel;
- Replace the license plate with the one it left Carrozzeria Campana in 1991;
- Add the front and steering wheel decals with the "Maserati"; logo;
- Add brake and fuel lines on the undercarriage;
- Add a bit of detail and contrast to the chassis;
- Retouch the door rubber seals and simulate the unpainted headliner with aluminium paint;
- ... and everything else that I stumbled upon!!
This is how the model was at the start: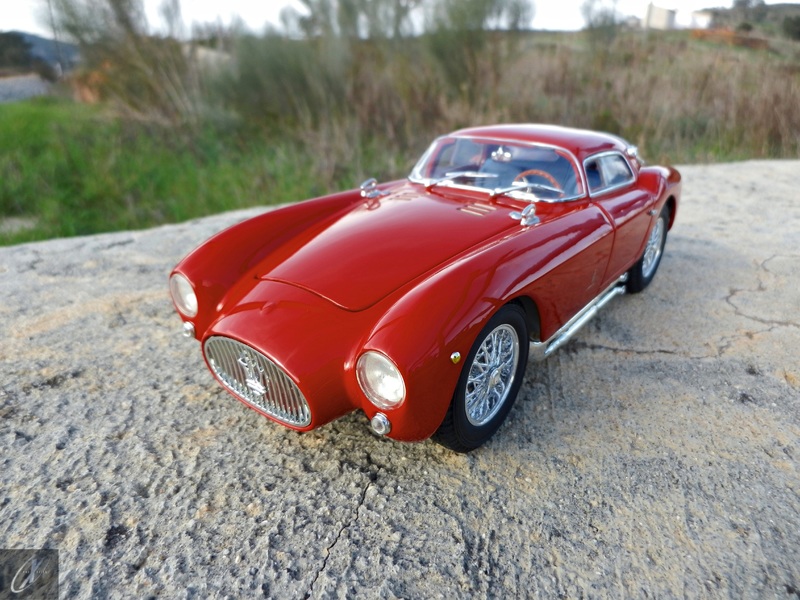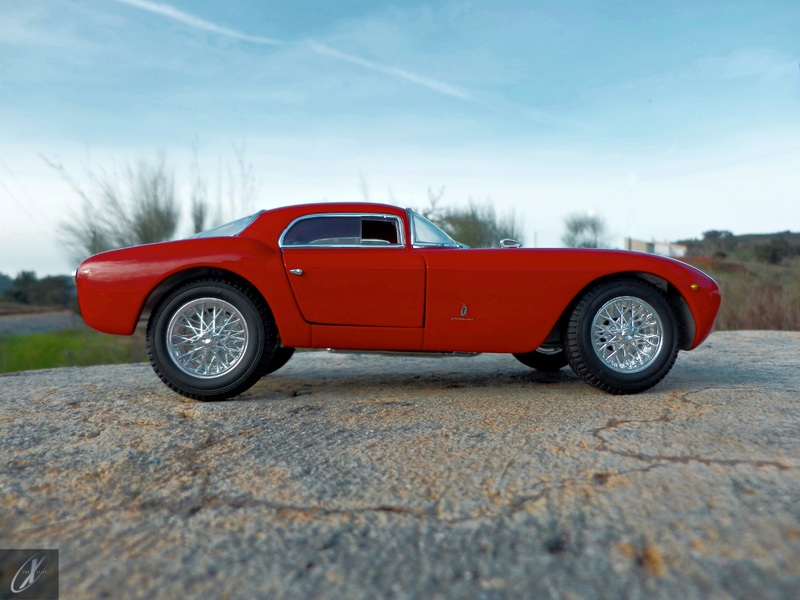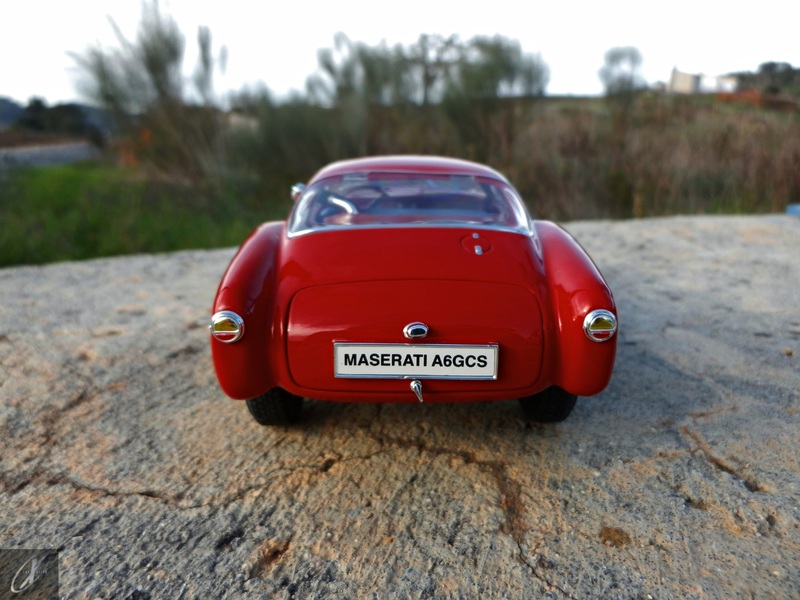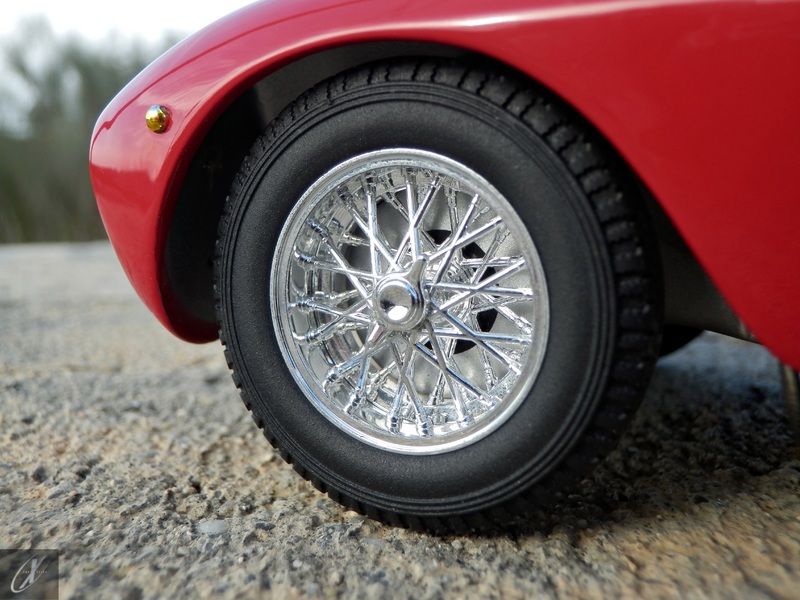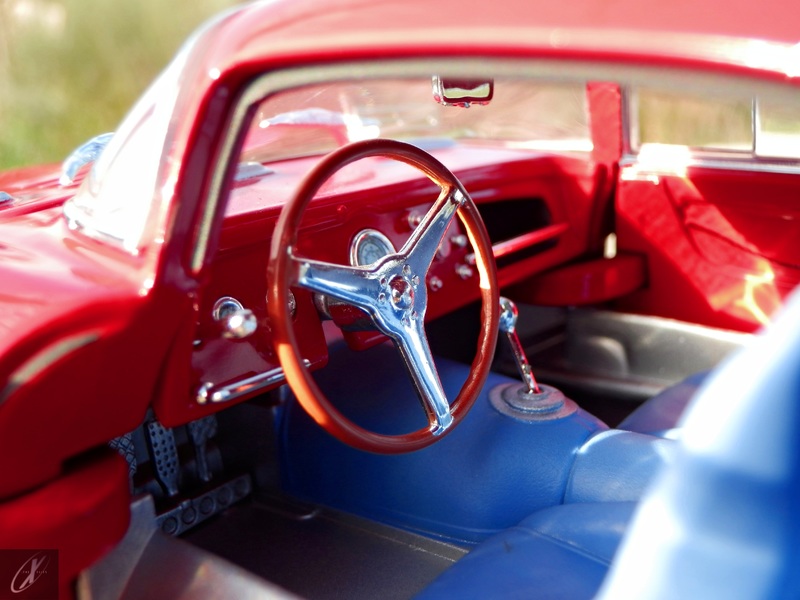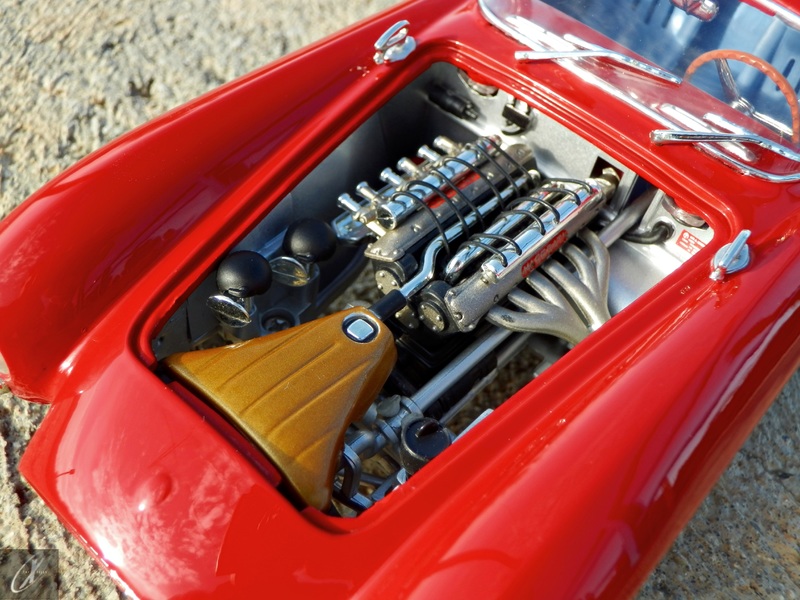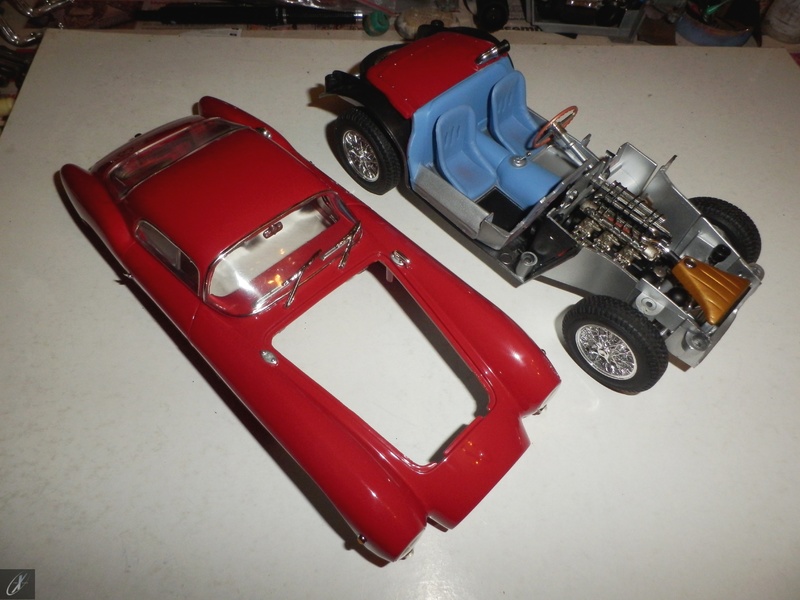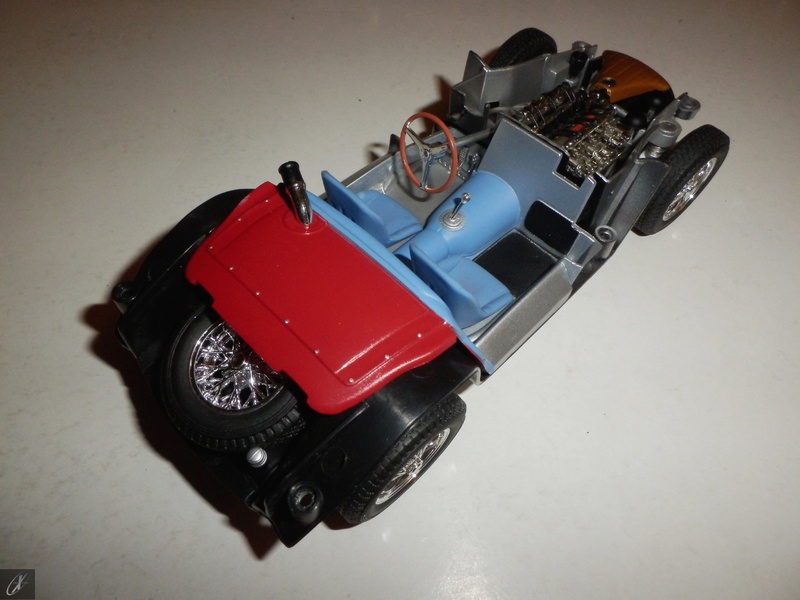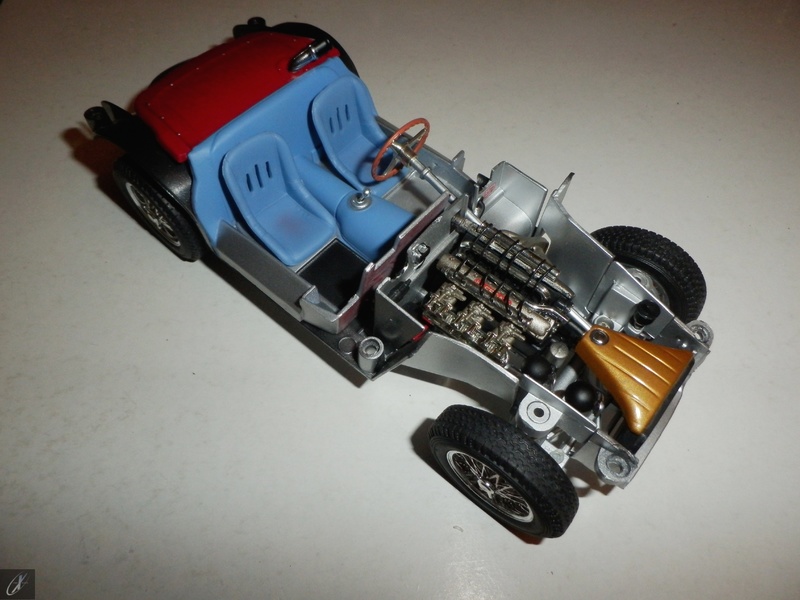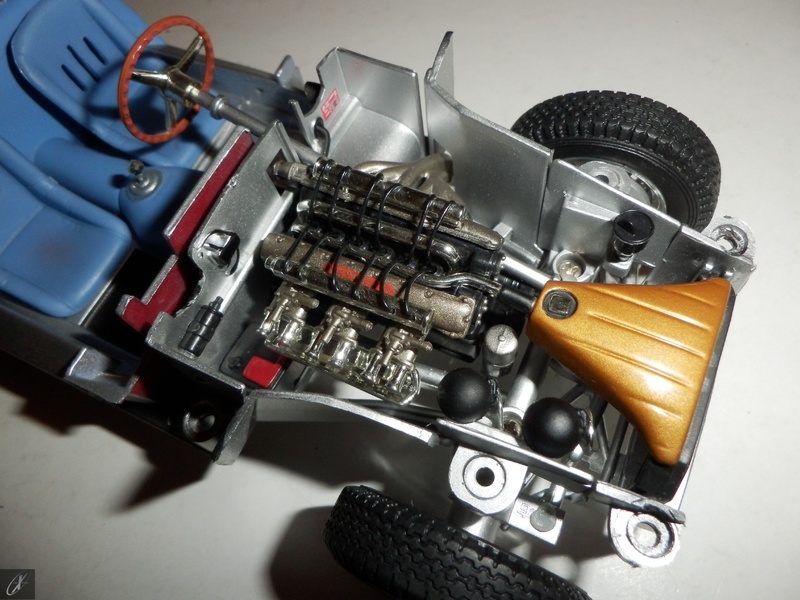 This is after the intervention: