For this project I didn't make a "step-by-step" report, nonetheless here is the final result. I took the humble but beautiful Bburago and decided to give it the dignity it deserves because, for me, it is the most beautiful Porsche ever! This was the to-do list:
- Paint the interior upholstery in matt red (including seats, door linings and dashboard trim);
- Paint the dashboard body-color and add the instrument stack removed from a Ricko;
- Replace the original steering wheel with a Ricko's;
- Apply interior cream velvet carpet;
- Detail the door linings and eliminate the openings through which the handles went through;
- Make the adjustment rails of the seats;
- Paint the inner face of the body panels matt black;
- Add chrome trim to windows, side stripes and door sills;
- Paint matt black the ventilation grilles, side stripes and bumpers;
- Paint matt black the interior of the luggage compartment
- Replace the spare wheel with a Maisto 550 RS Spyder's;
- Add a leather spare wheel strap;
- Add a tool bag (also from a Maisto 550 RS Spyder);
- Detail fuse box and windscreen wiper fluid tank;
- Chrome the front fog lights;
- Add the rear number plate illumination lights;
- Color red the rear fog lights;
- Replace the reverse light;
- Lower the suspensions by 1 - 2 mm;
- Change the tires for thinner ones (from Légende Miniatures);
- Narrow the original rims and paint them gray;
- Add the Porsche emblems in the center of the hub caps;
- Detail engine (included ignition wiring, the construction of the distributor and the alternator bracket and its power cables, oil dipstick and fuel supply for the 2 carburetors);
- Detail the bottom of the car (included adding shock absorbers in the front and rear suspensions, fuel and braking lines, throttle and gearbox linkage, handbrake, etc.).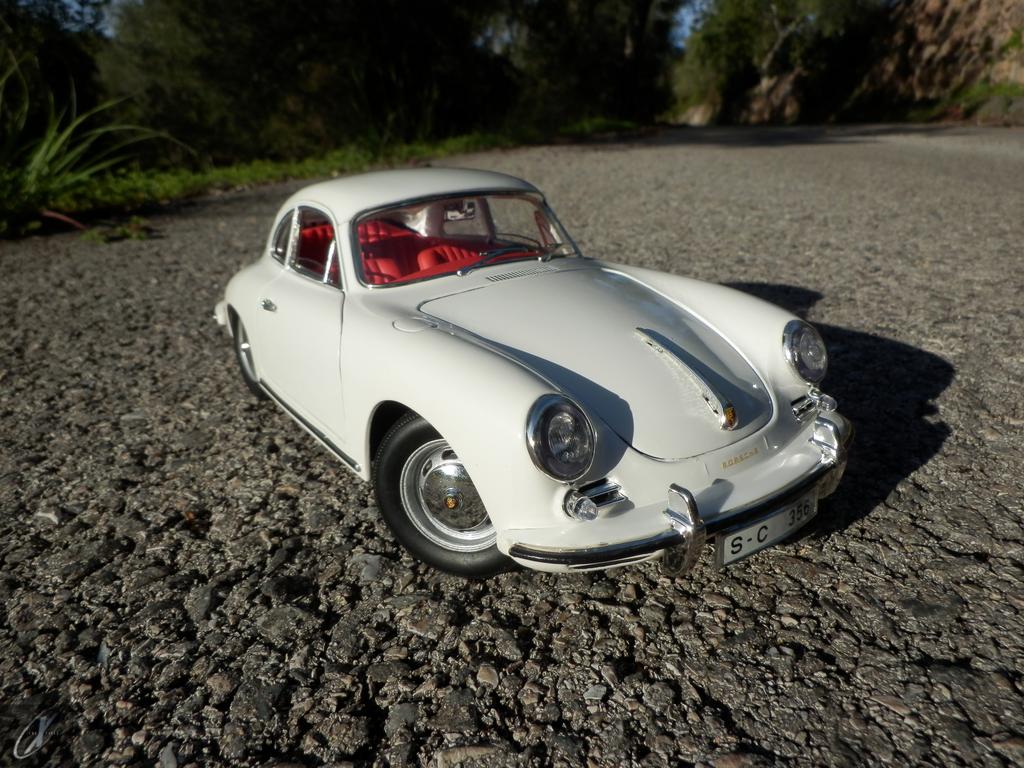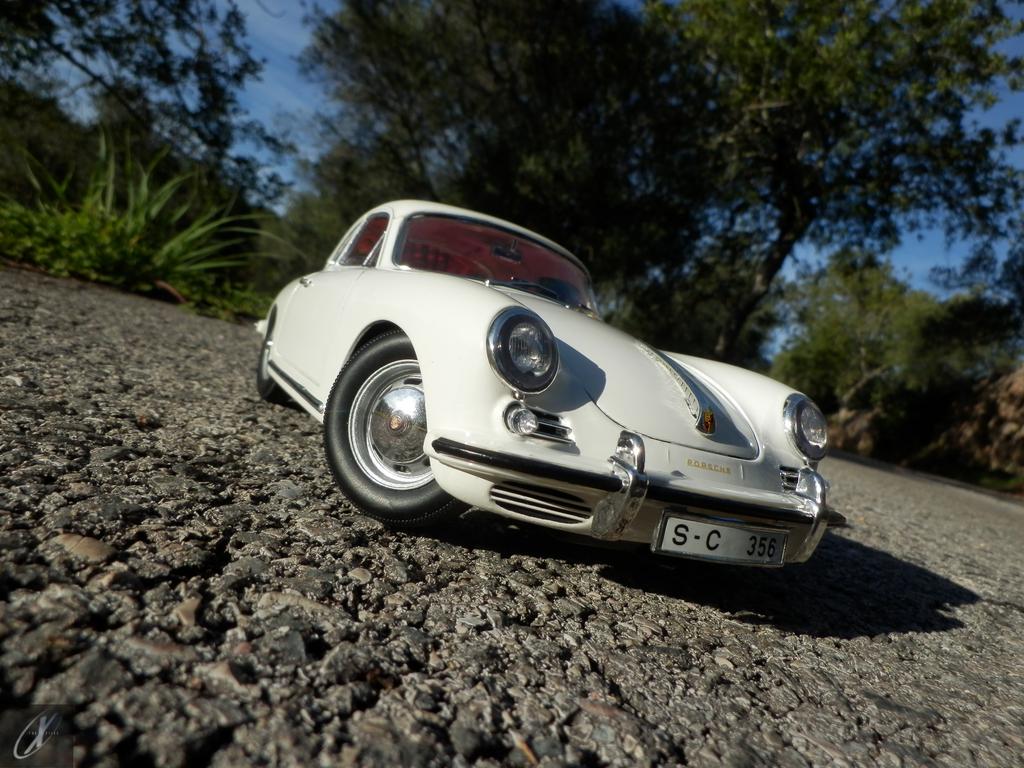 BEFORE: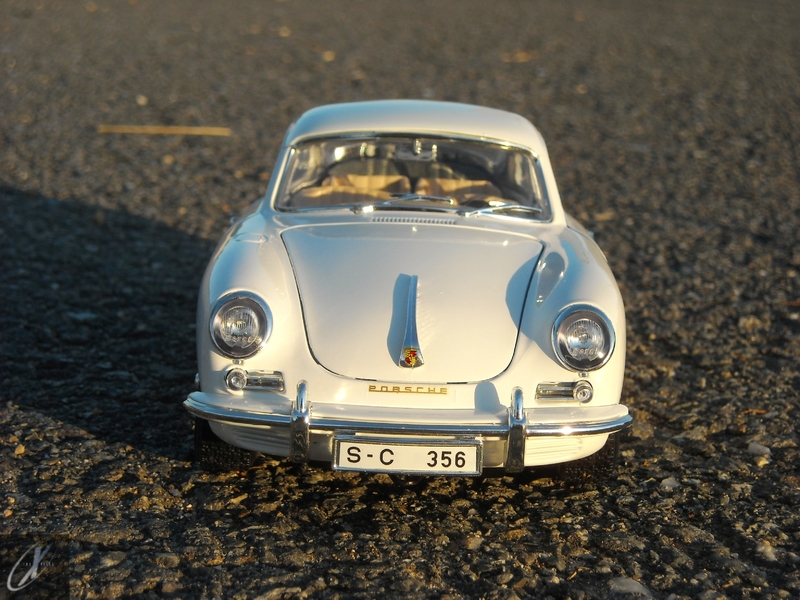 AFTER: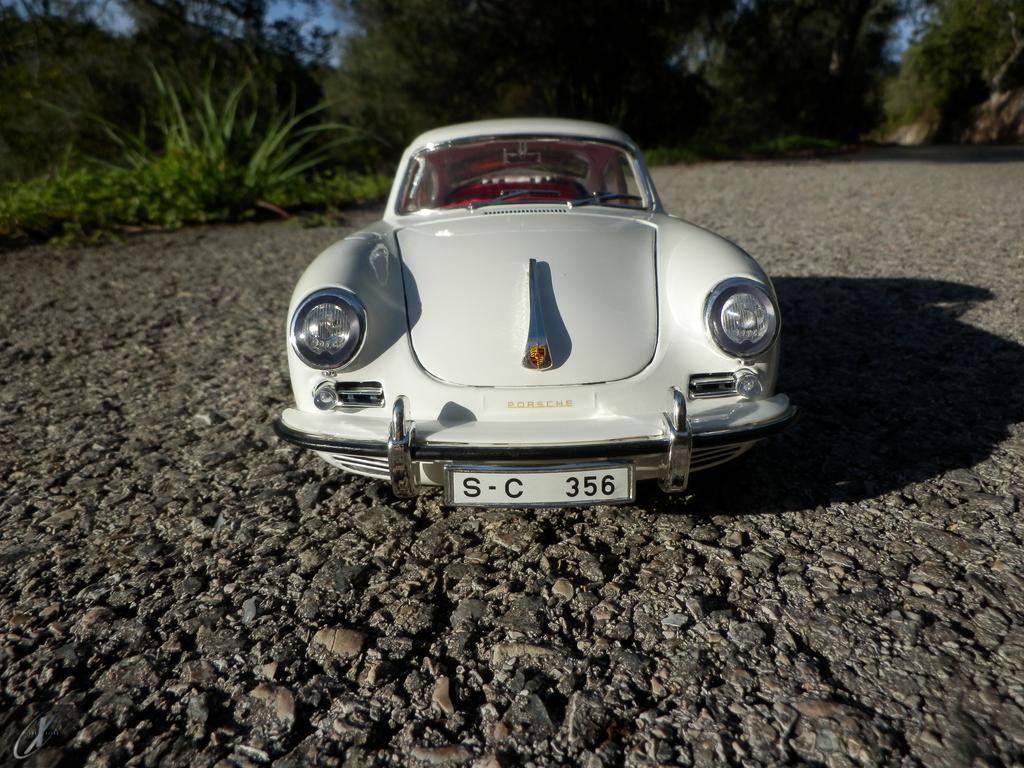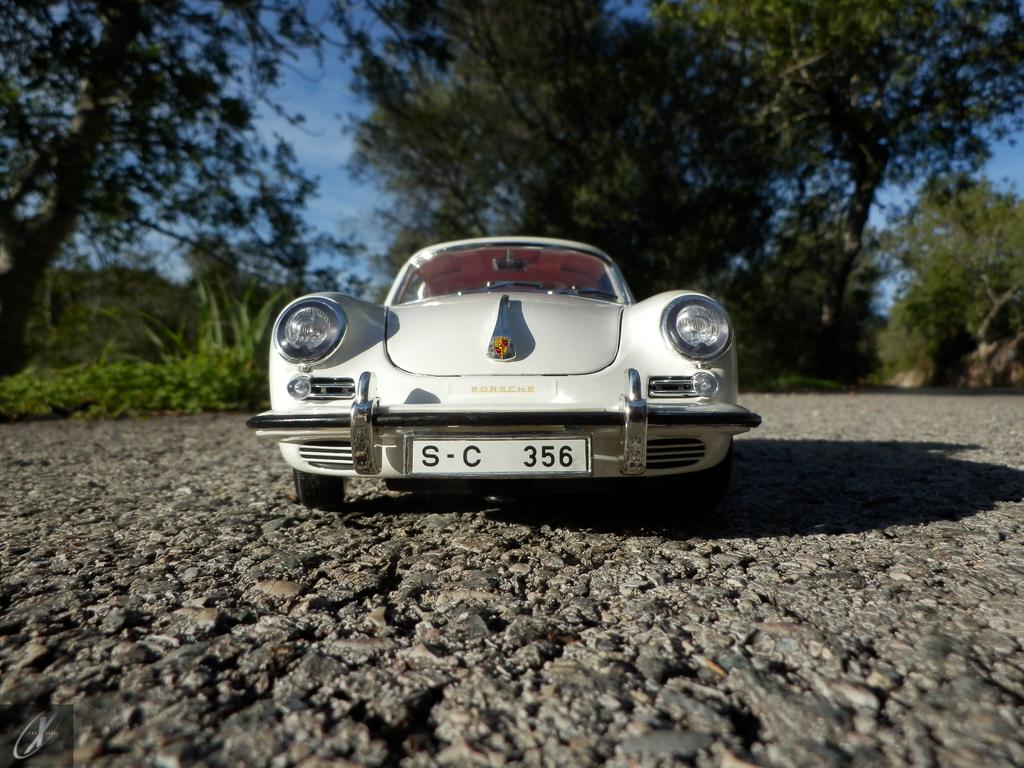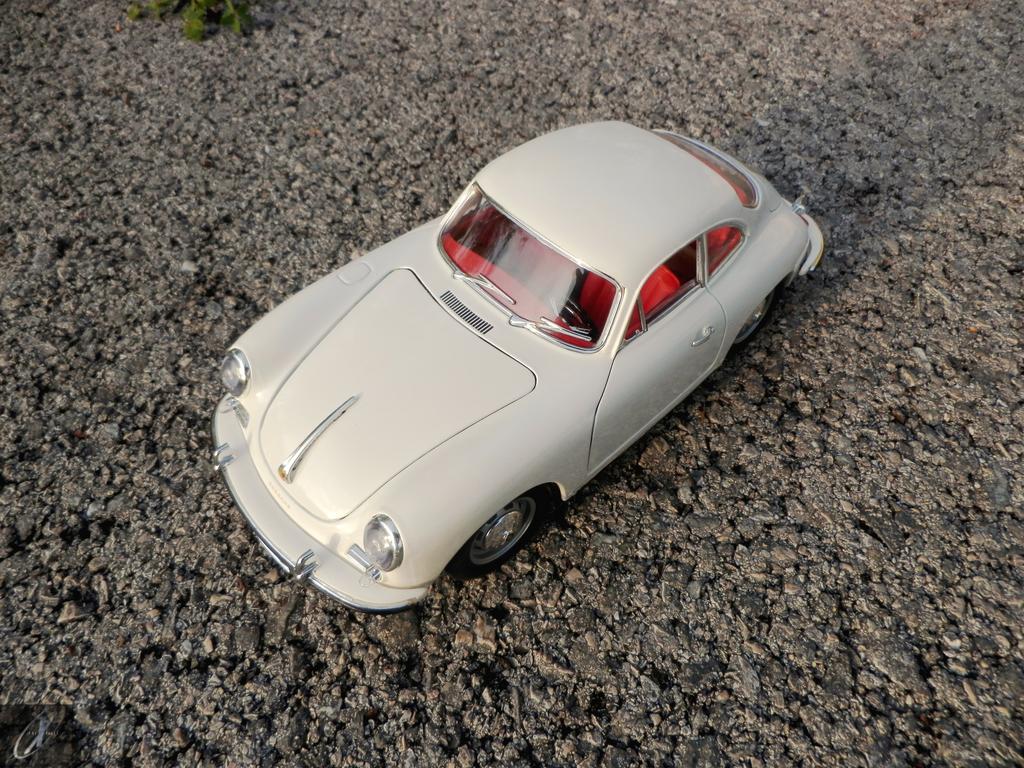 BEFORE: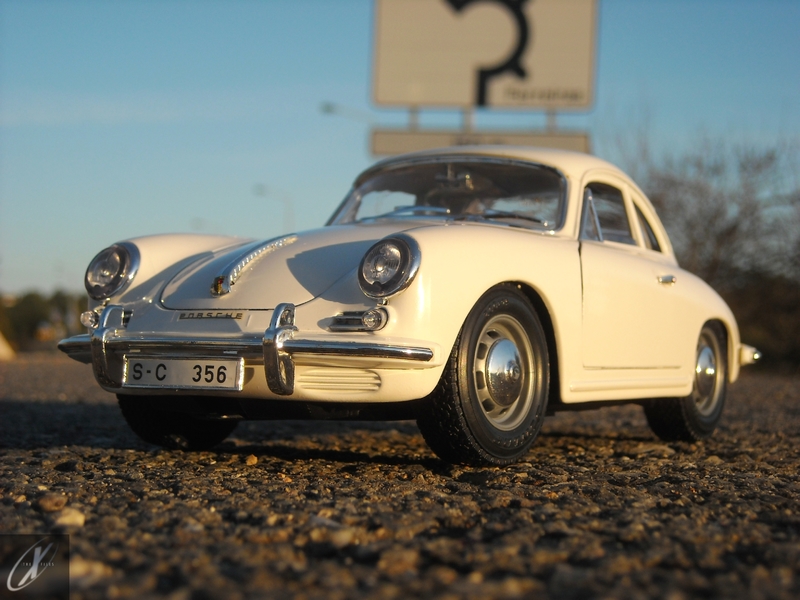 AFTER: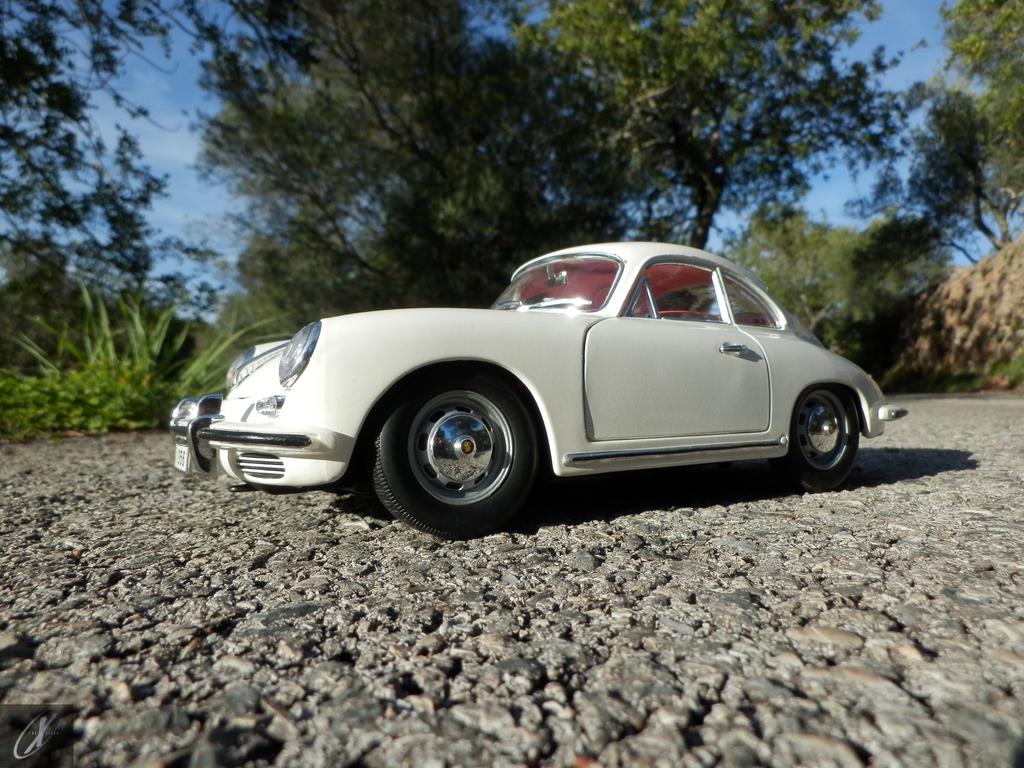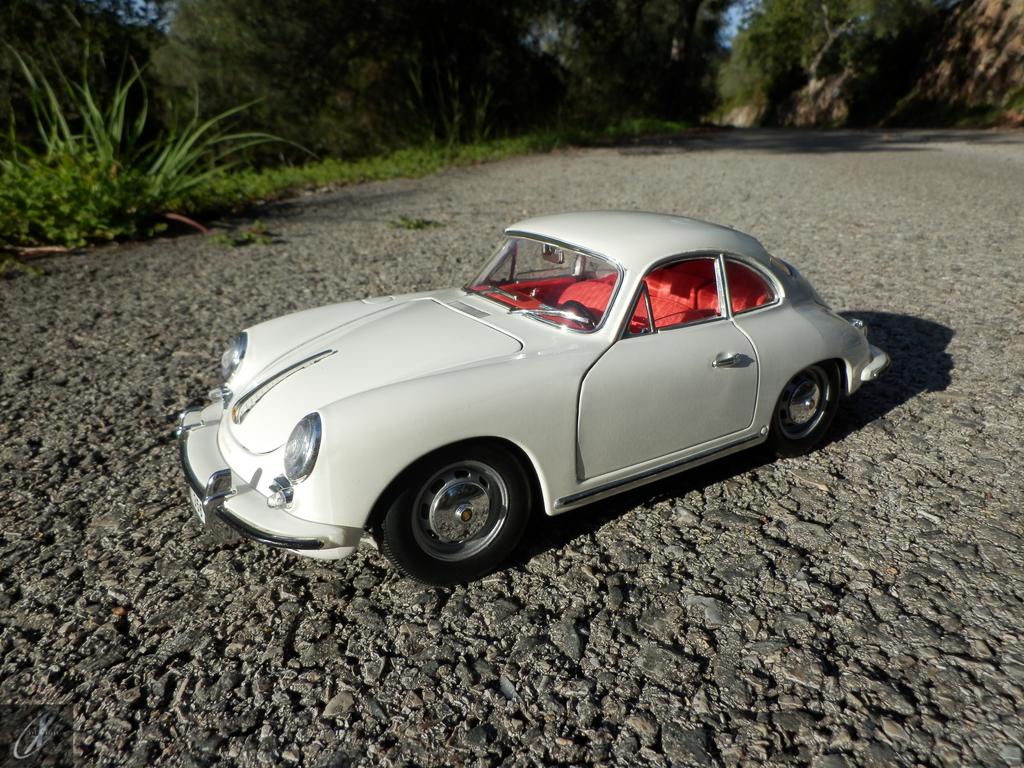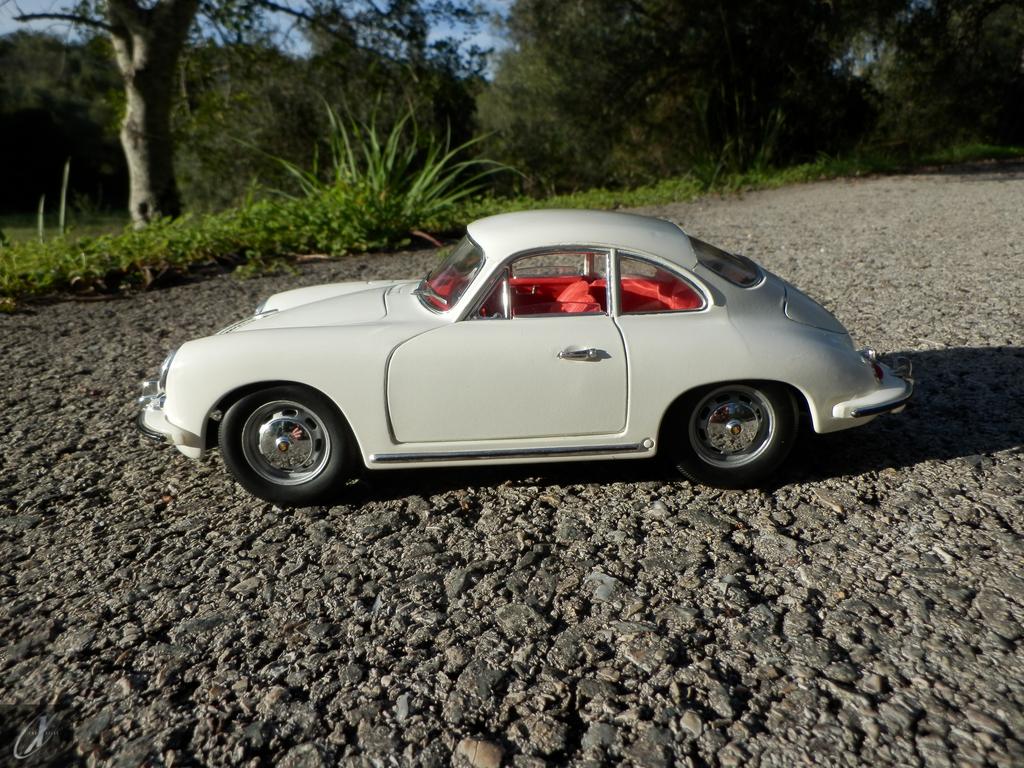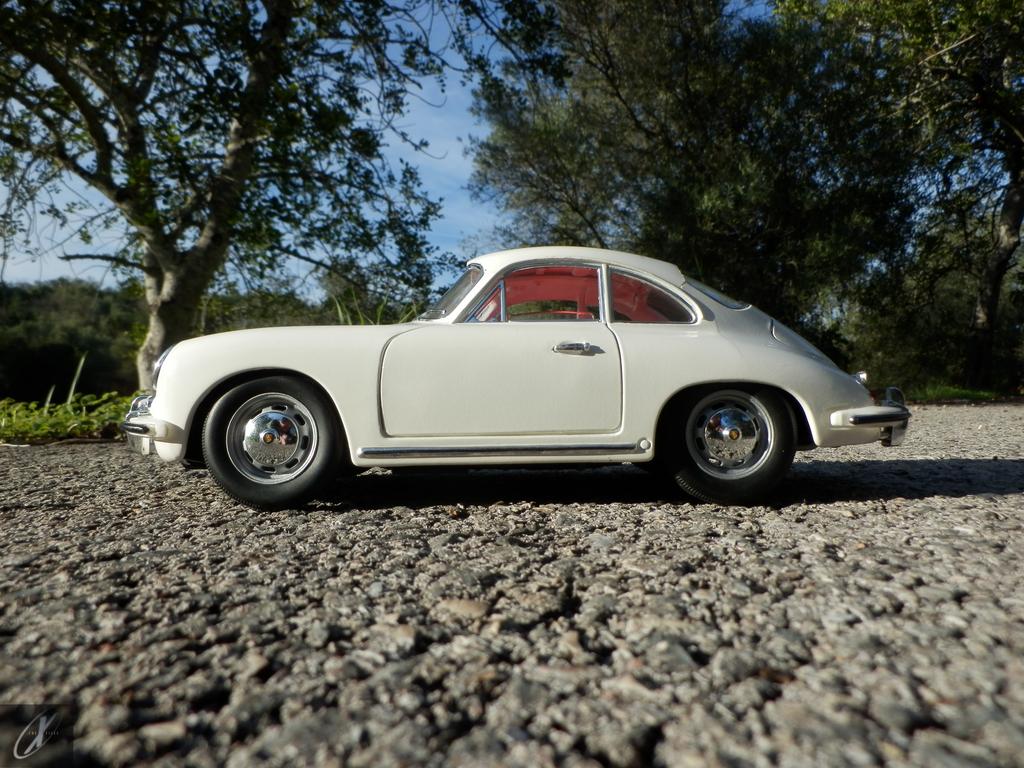 BEFORE: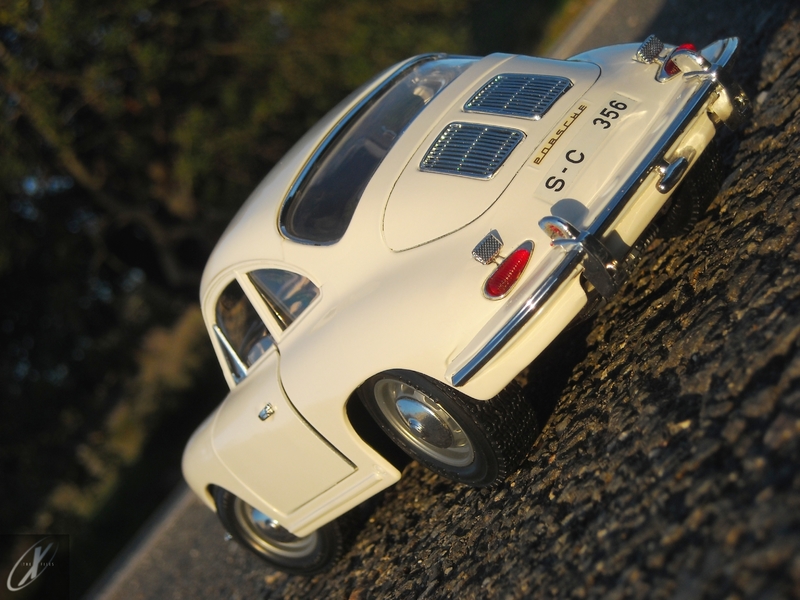 AFTER: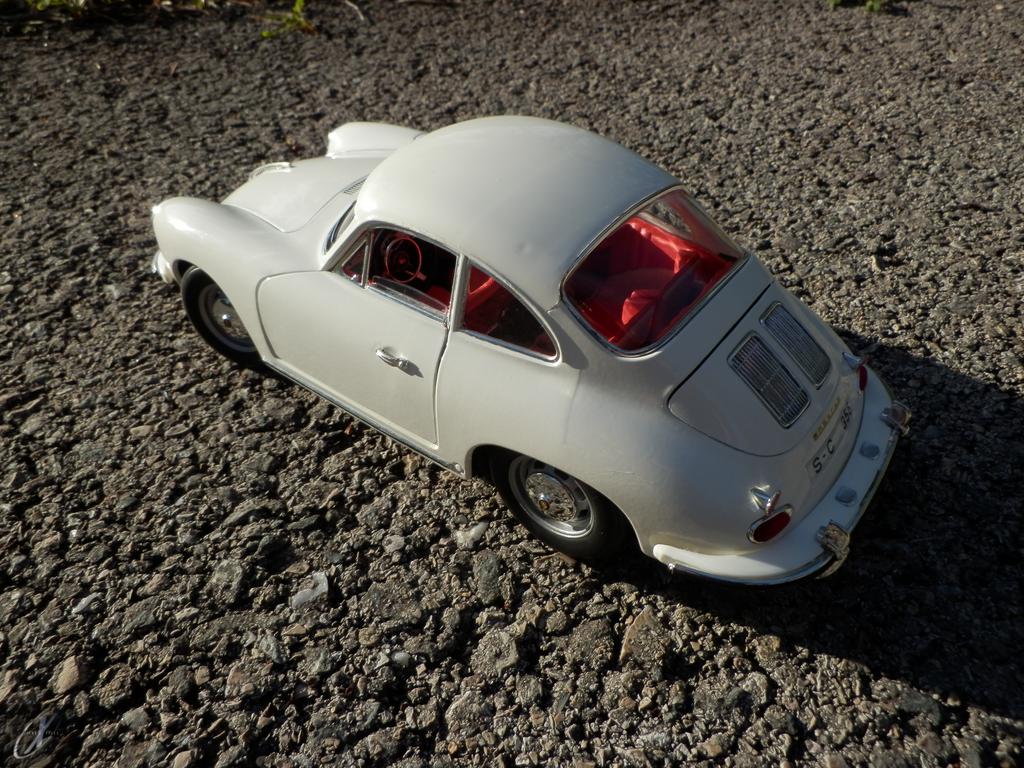 BEFORE: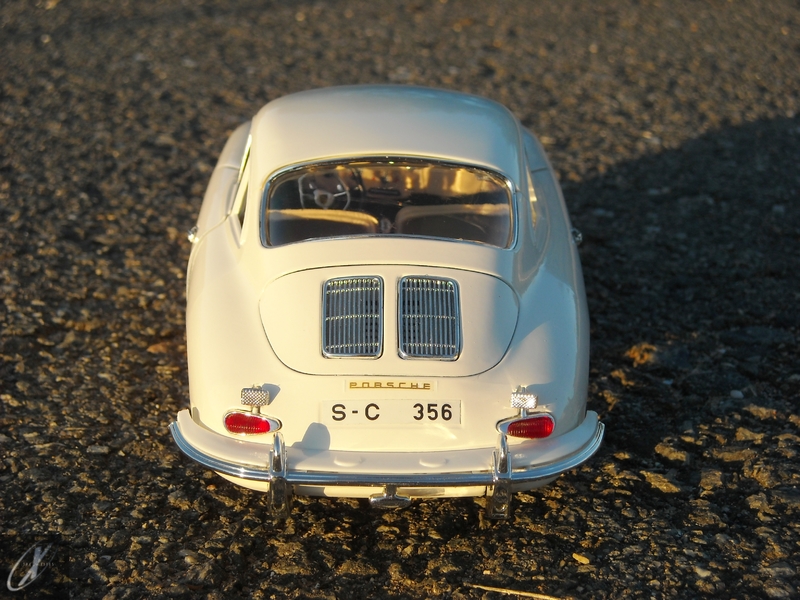 AFTER: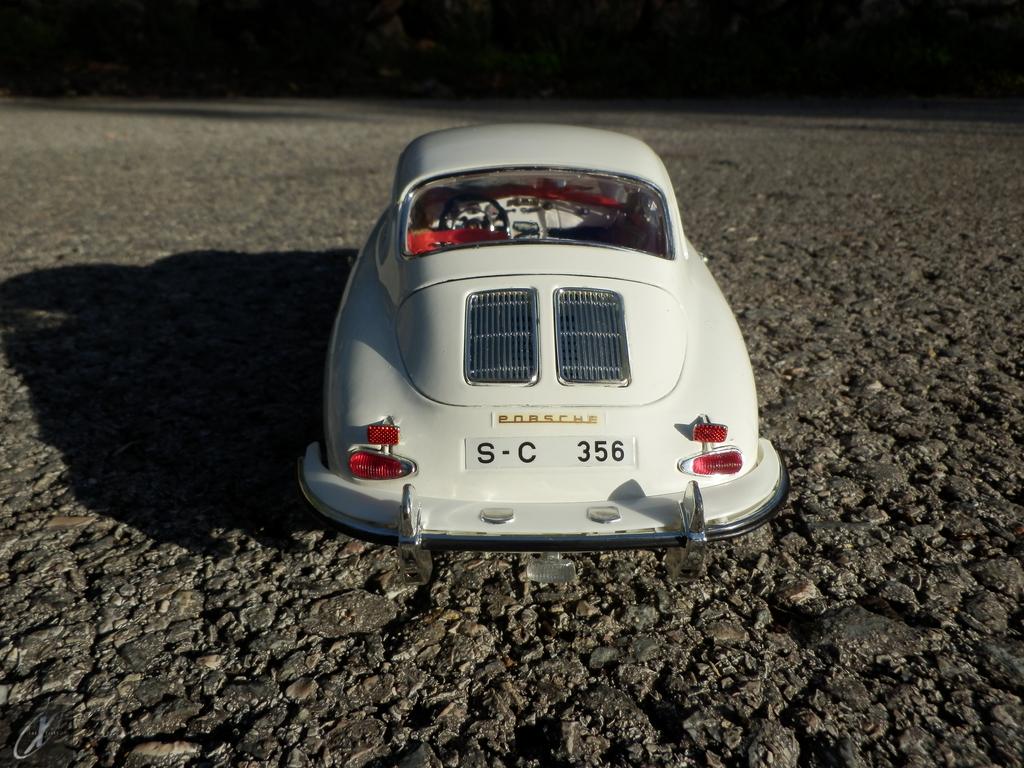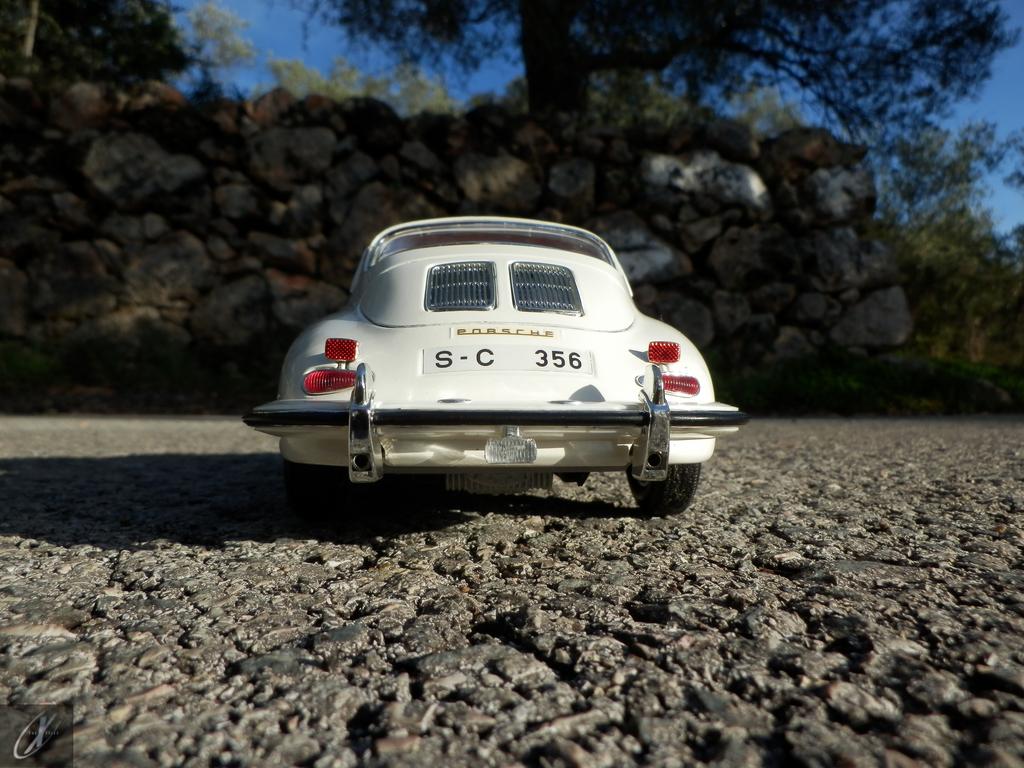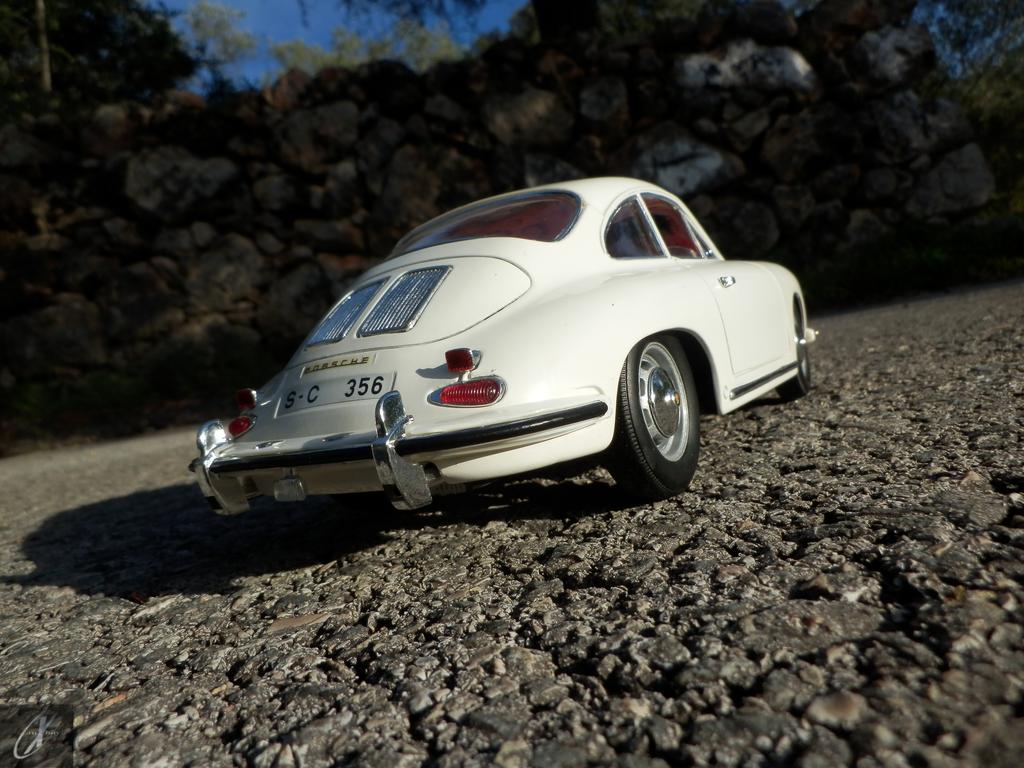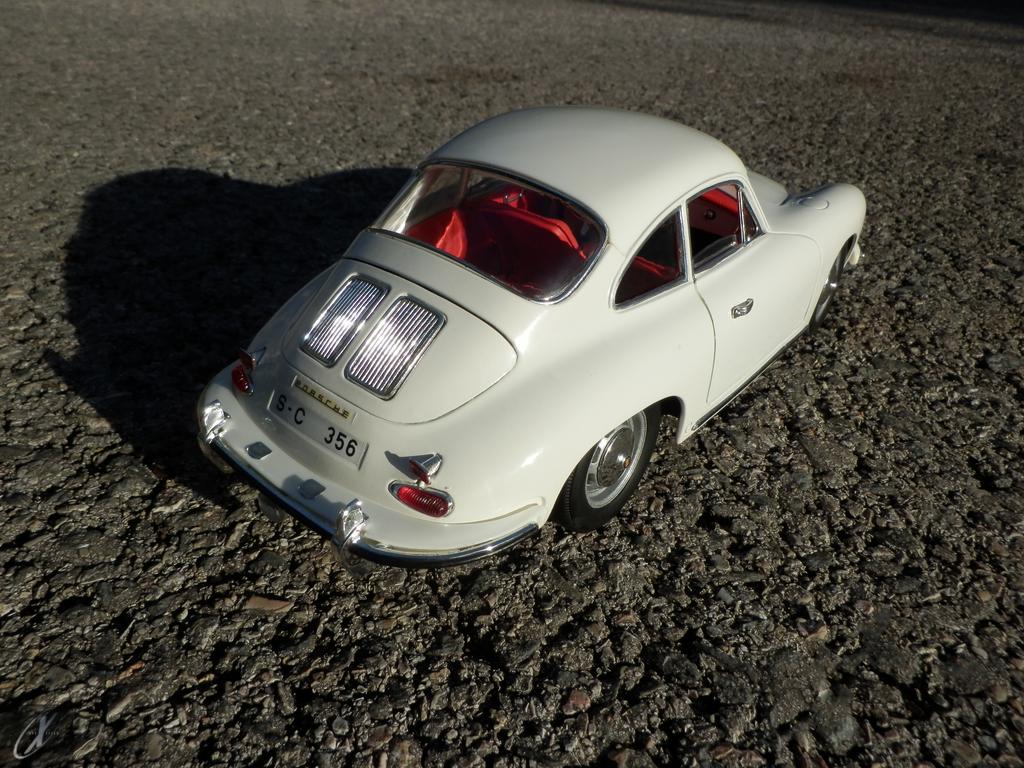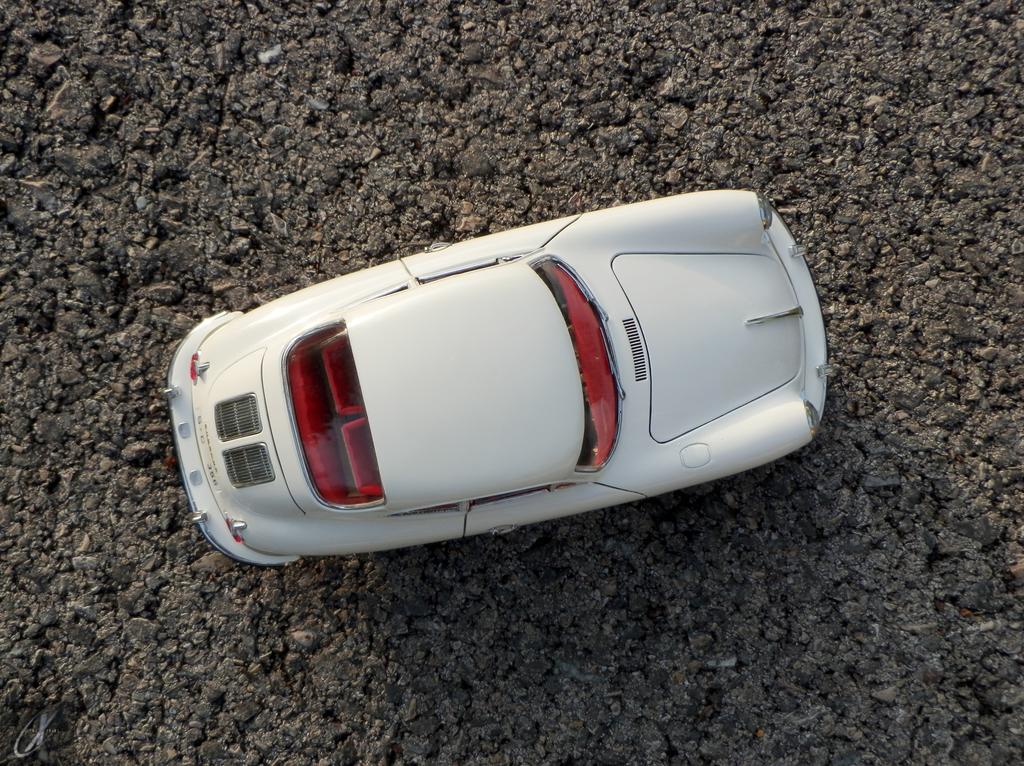 BEFORE: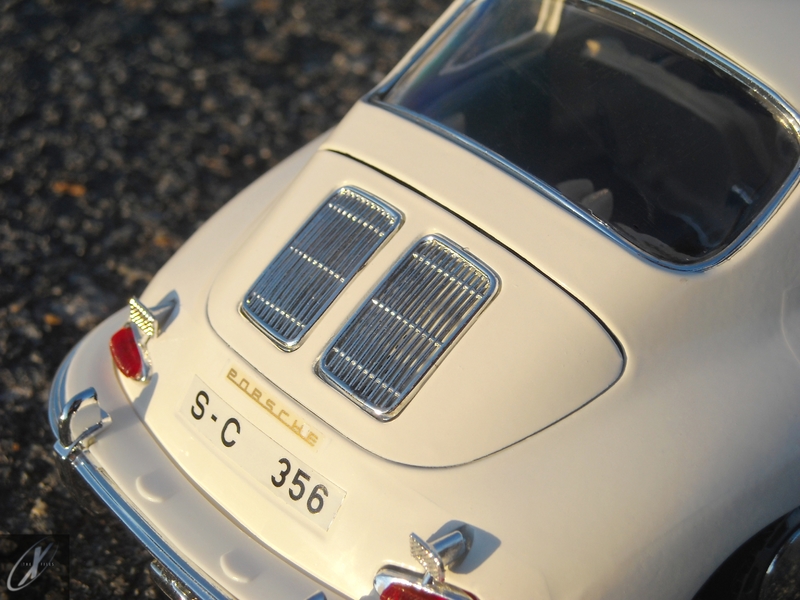 AFTER: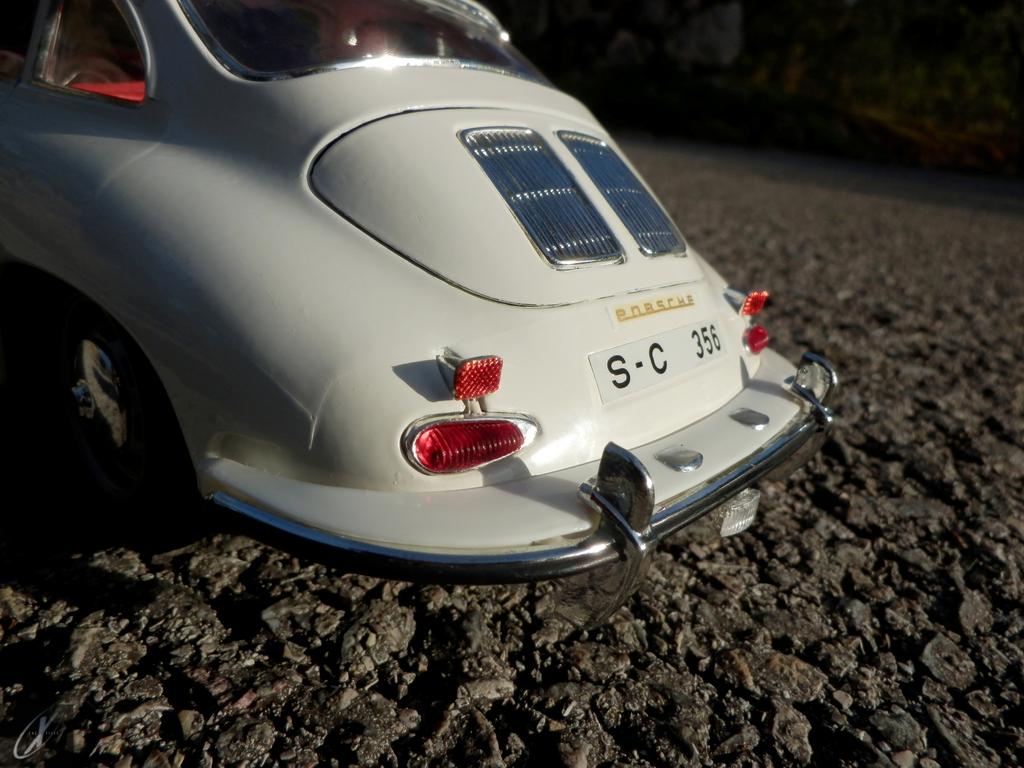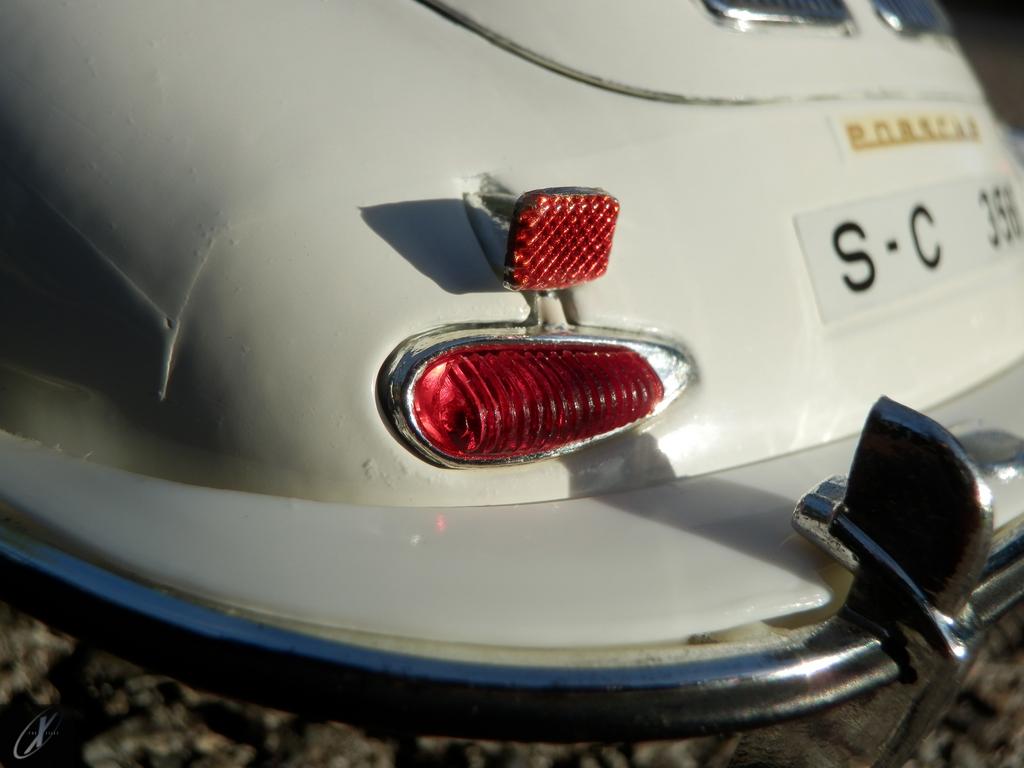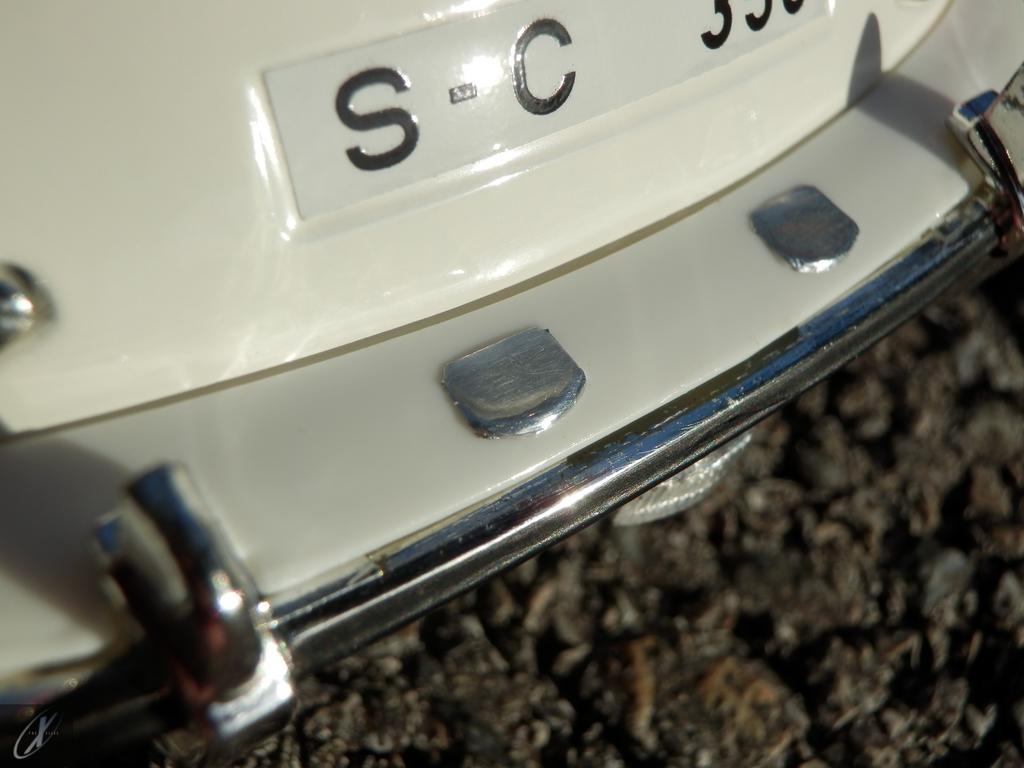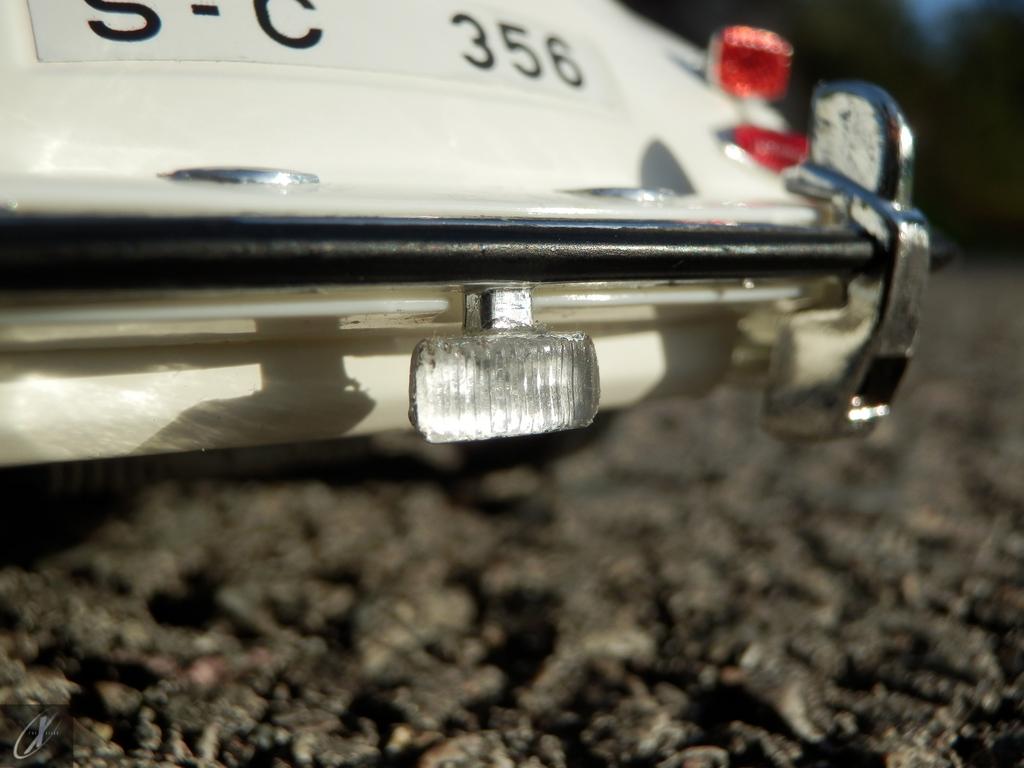 BEFORE: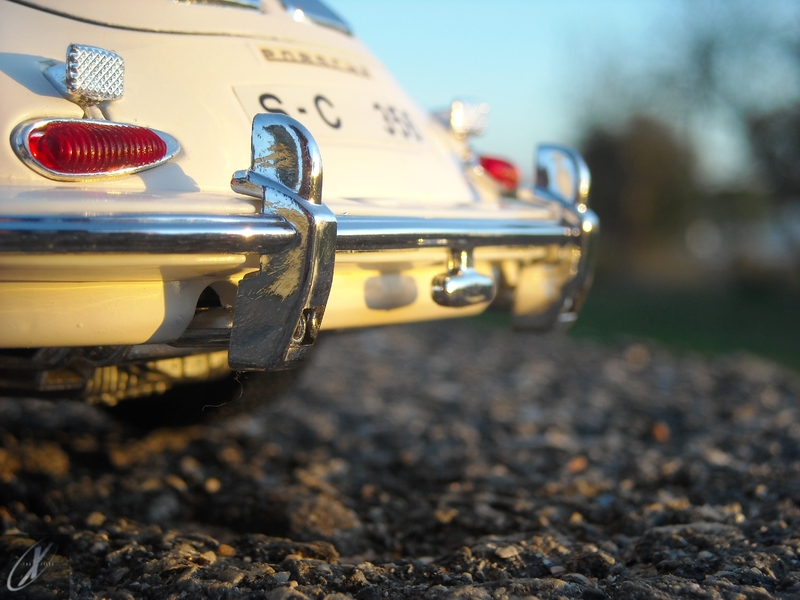 AFTER: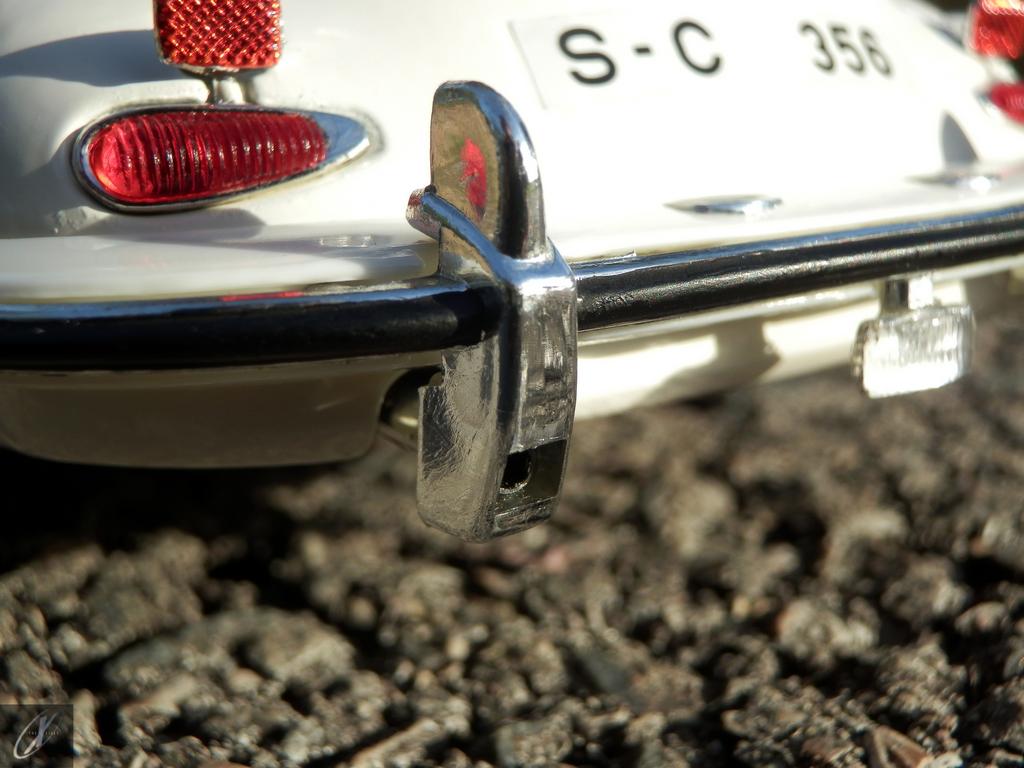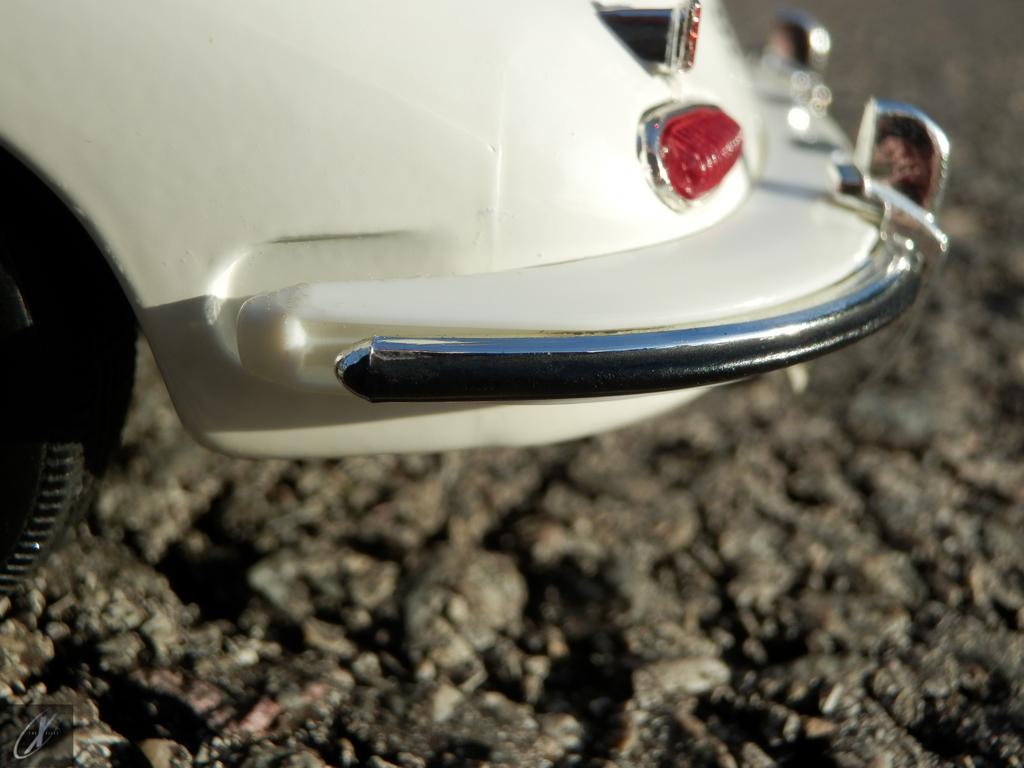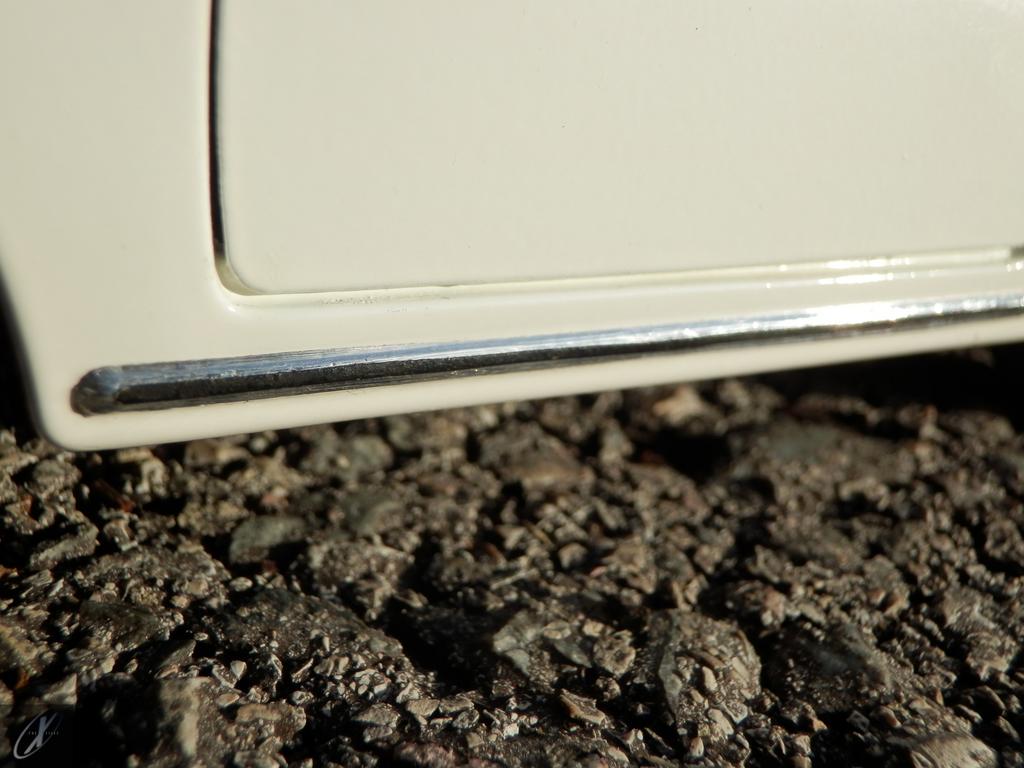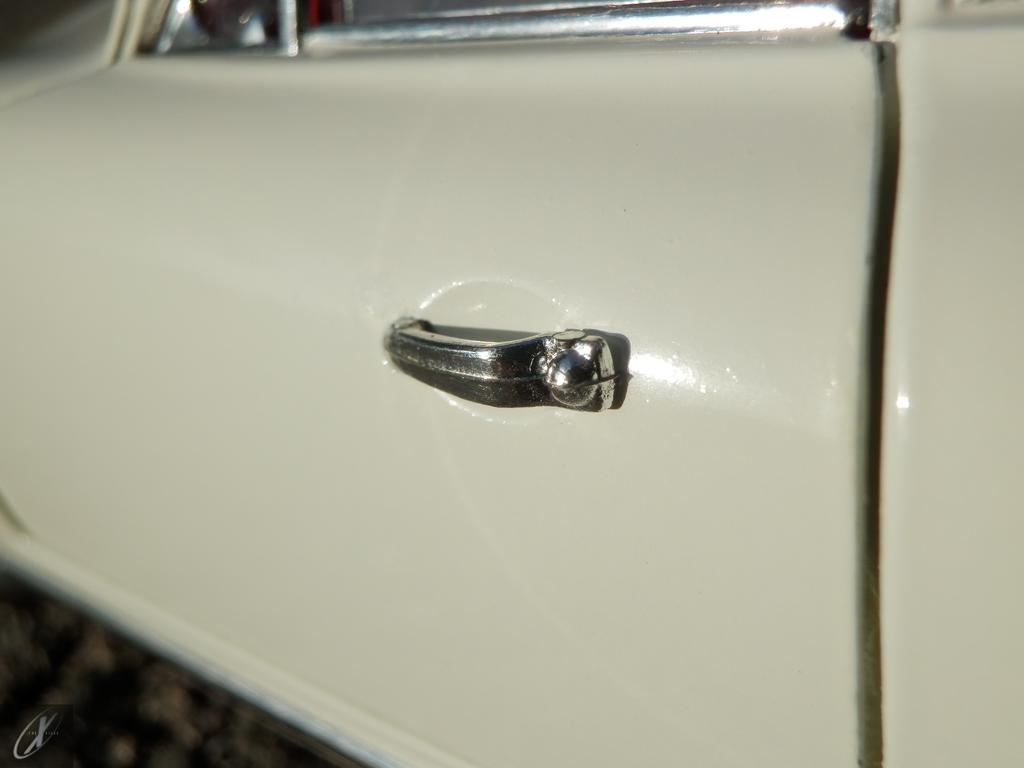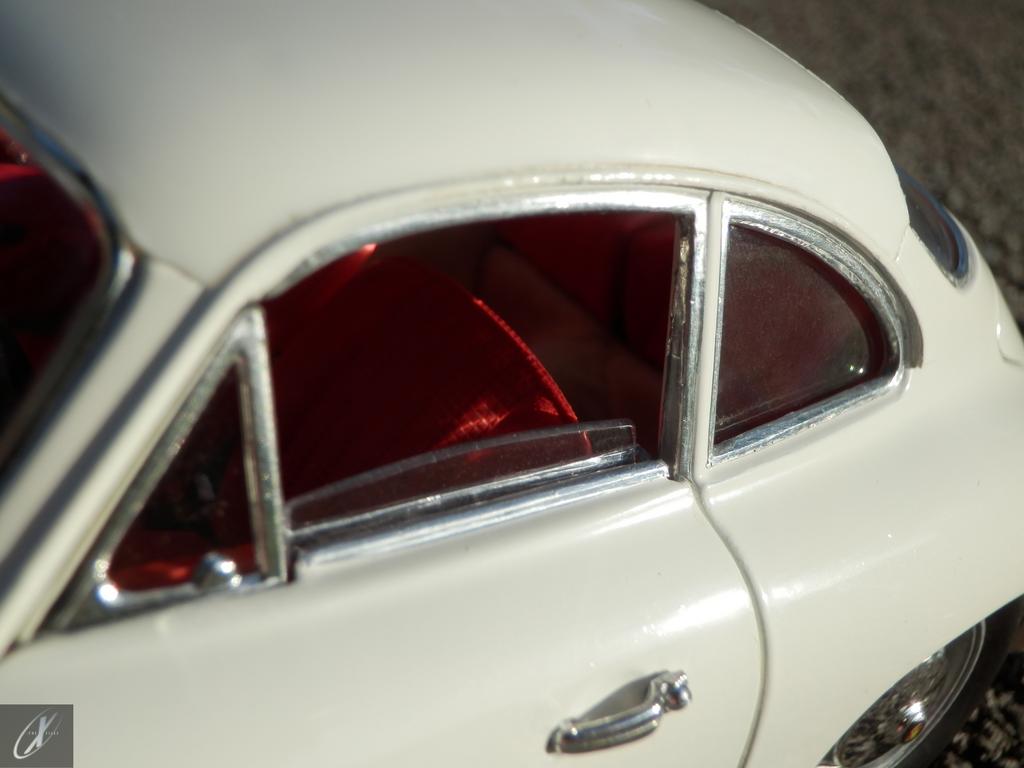 BEFORE: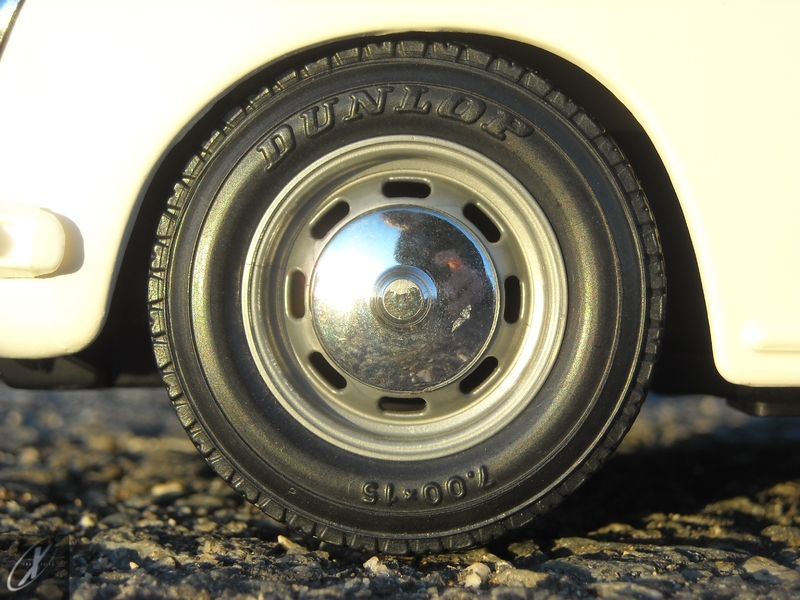 AFTER: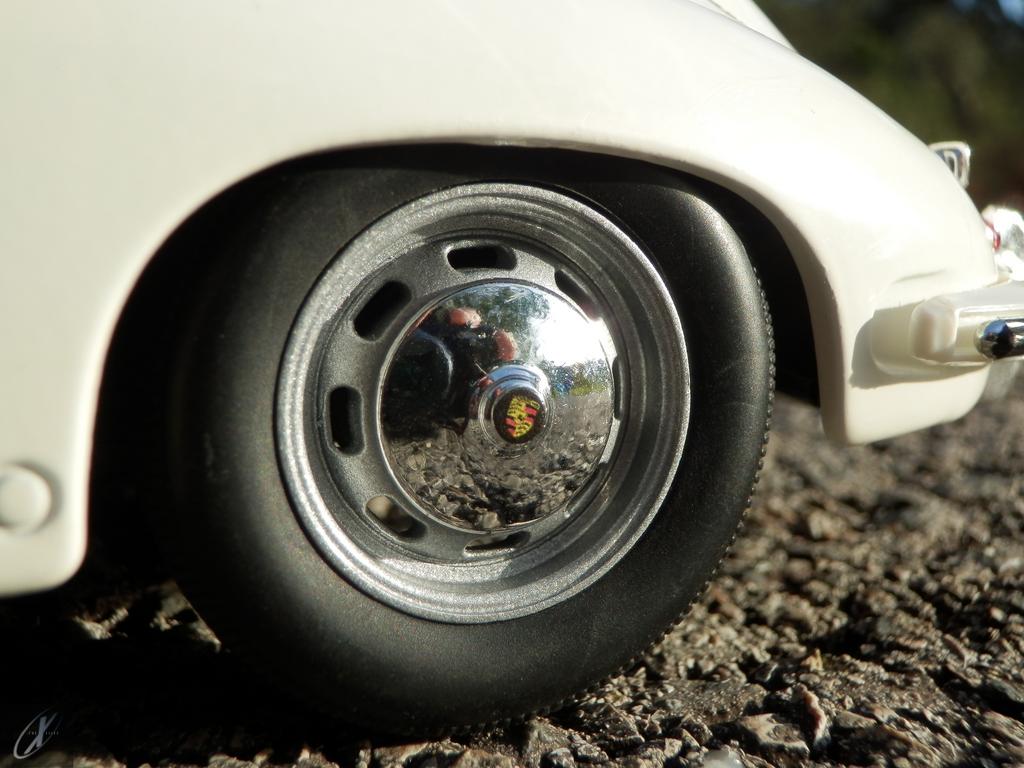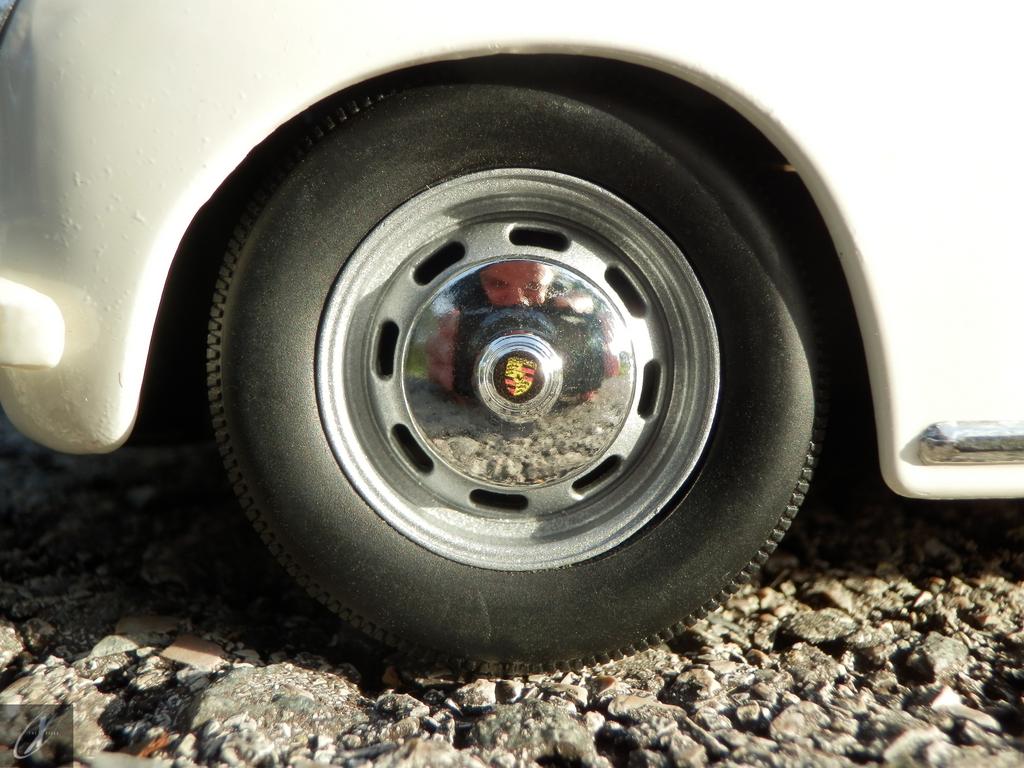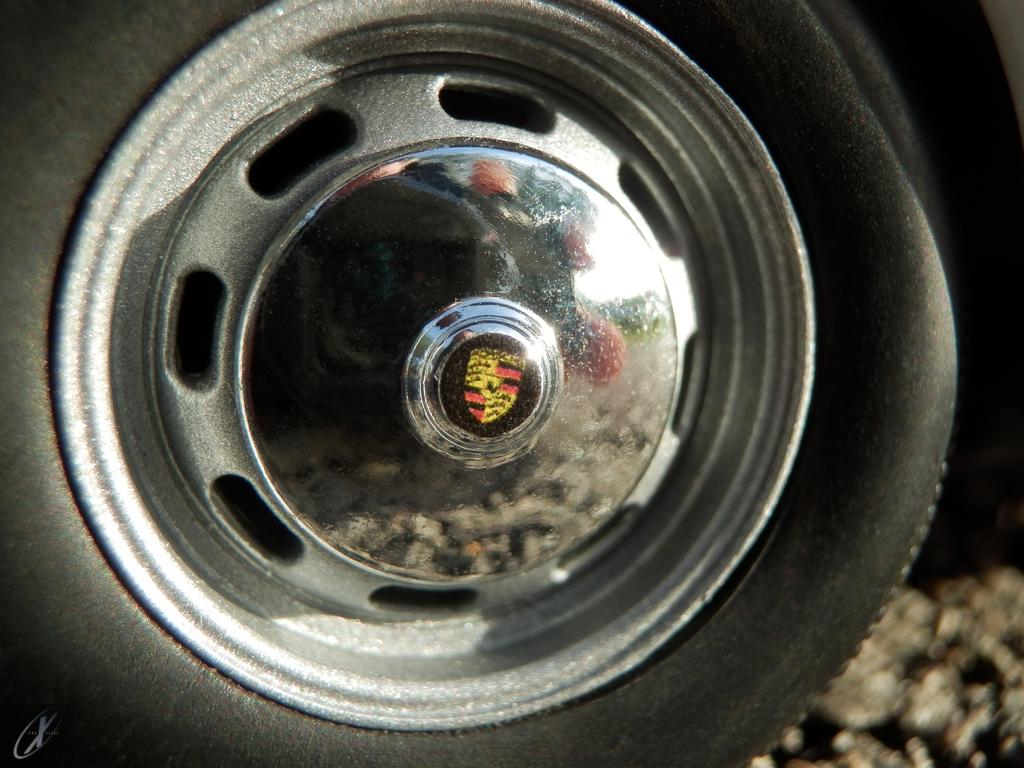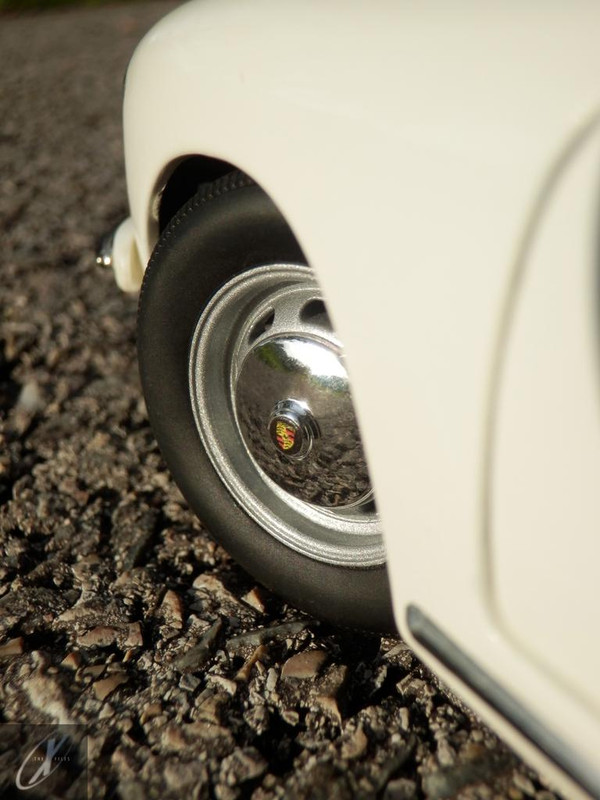 BEFORE: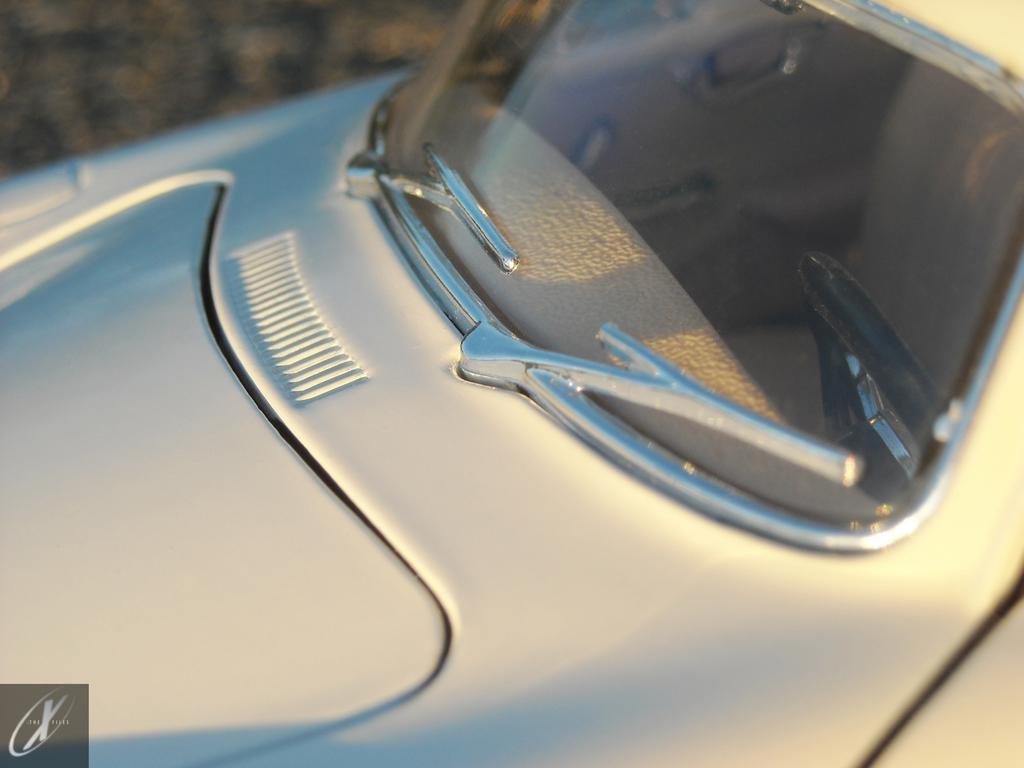 AFTER: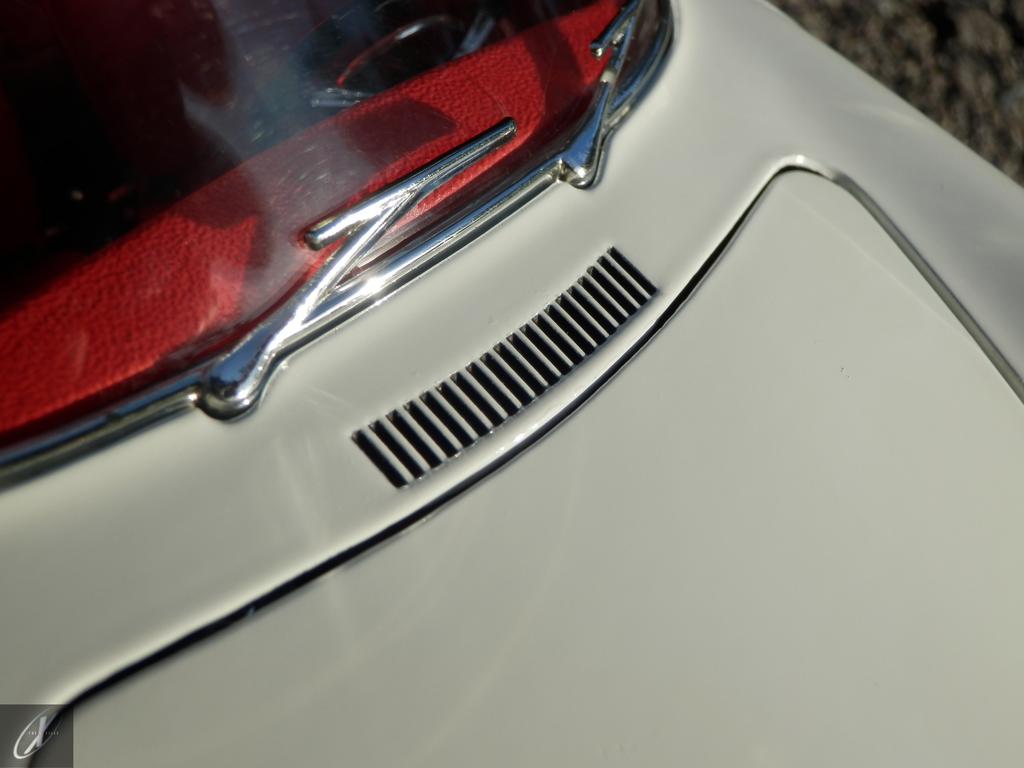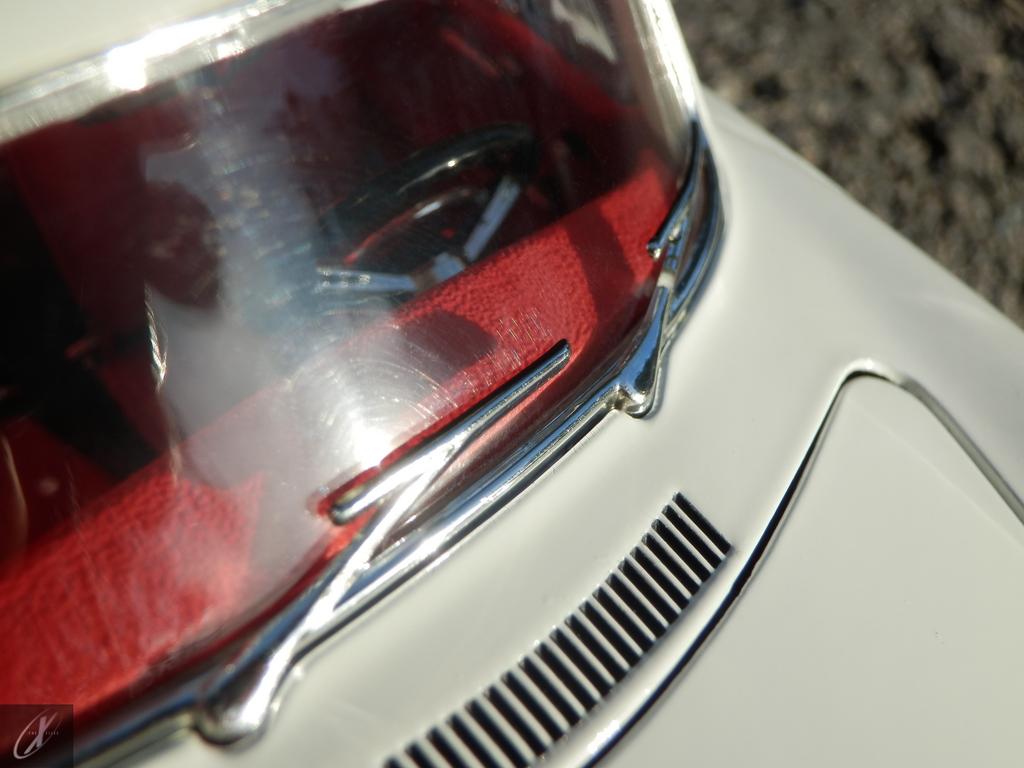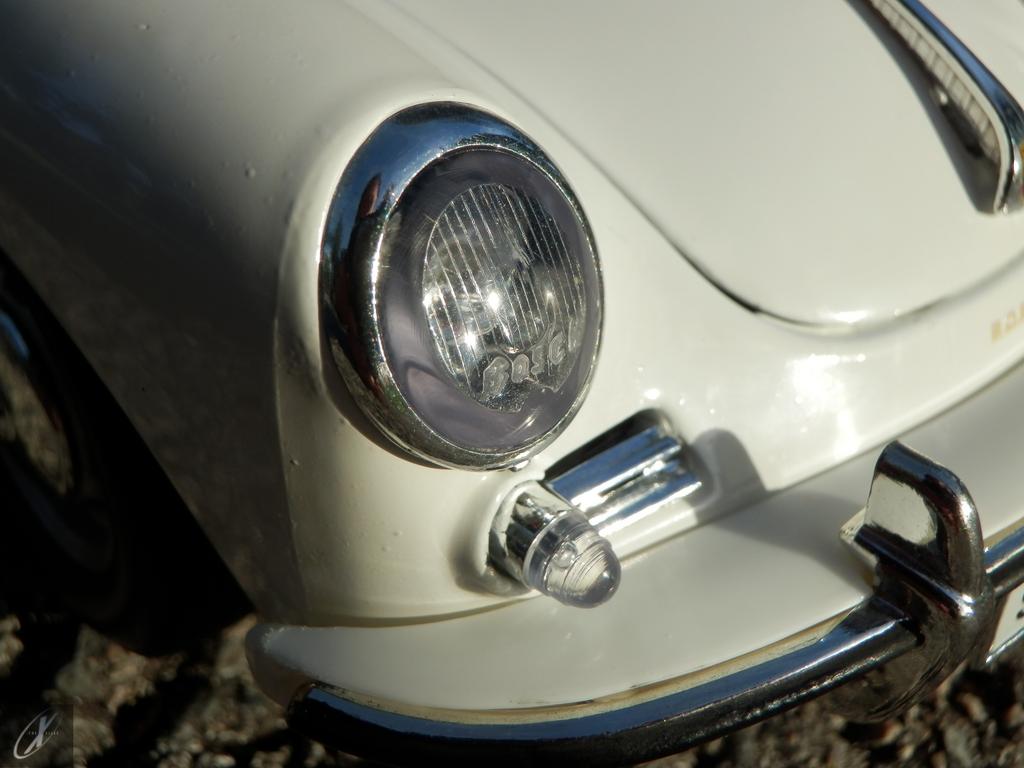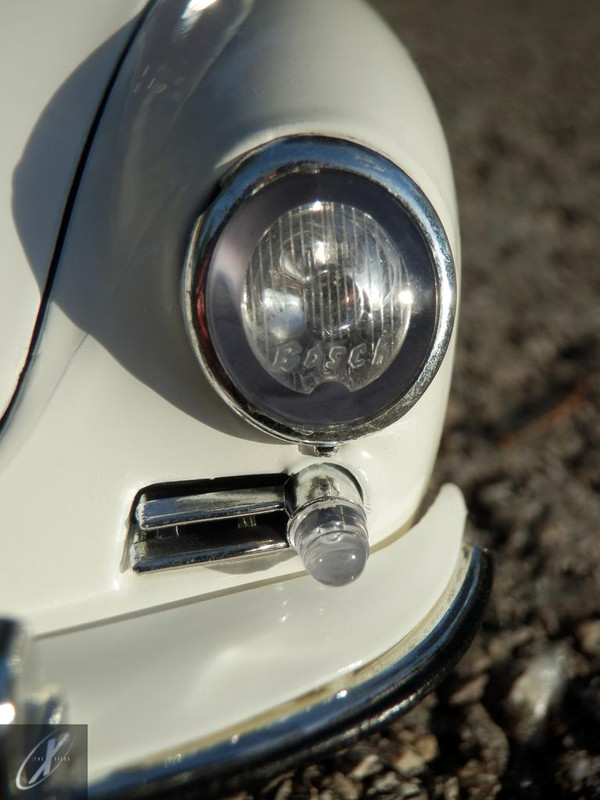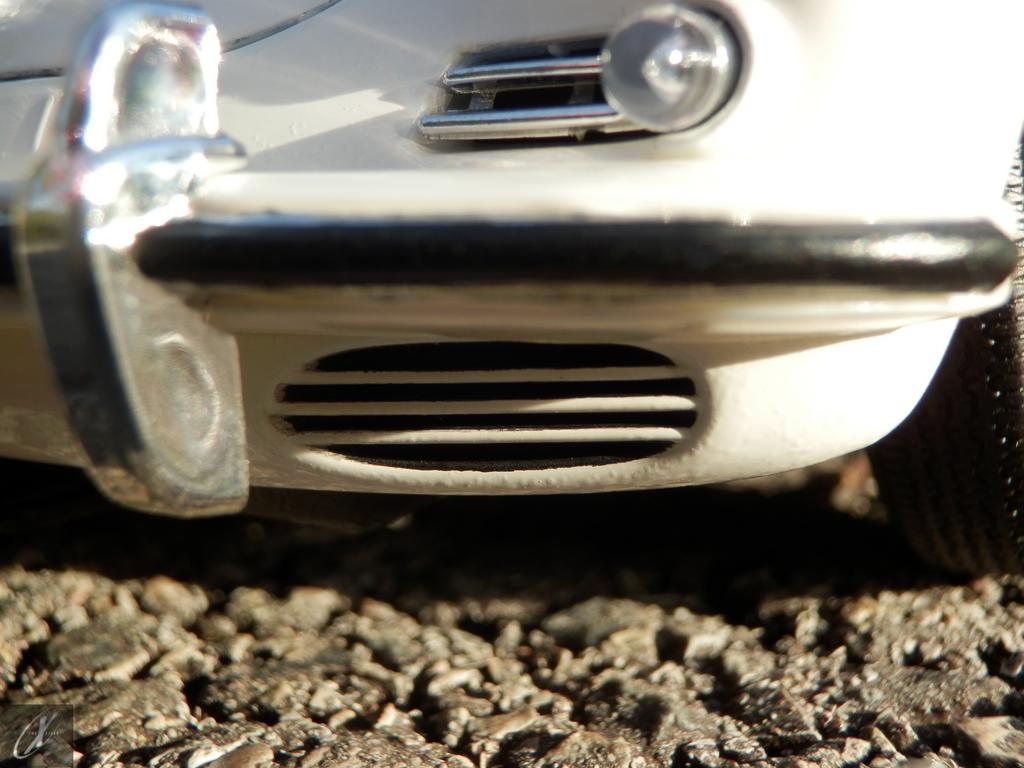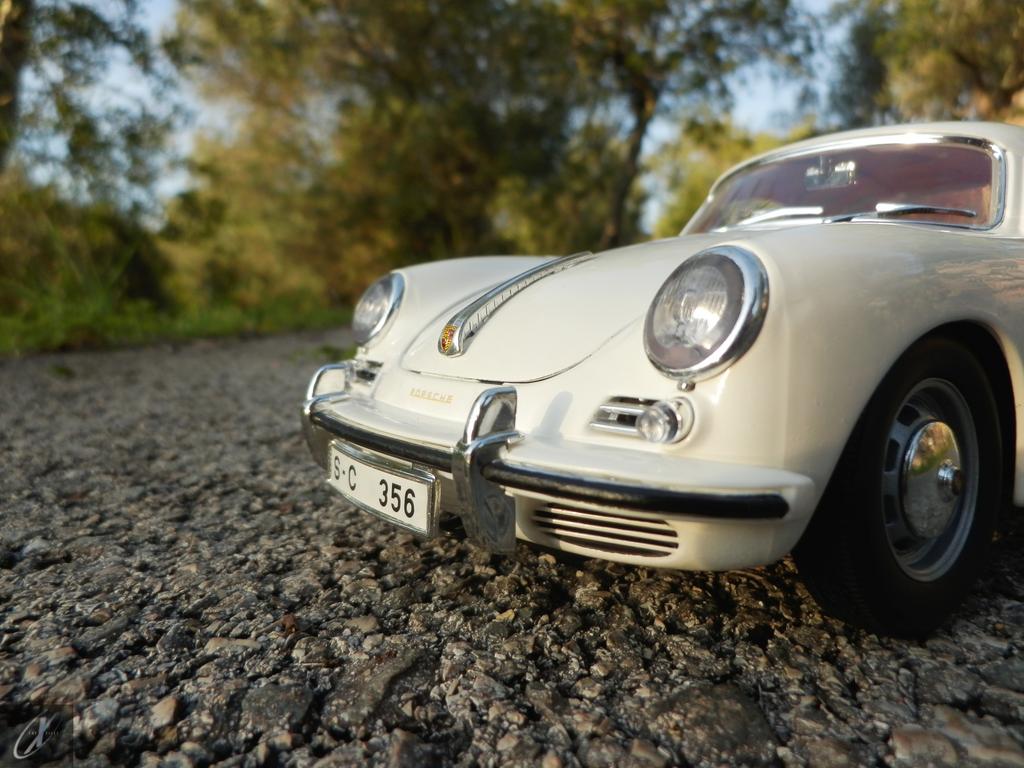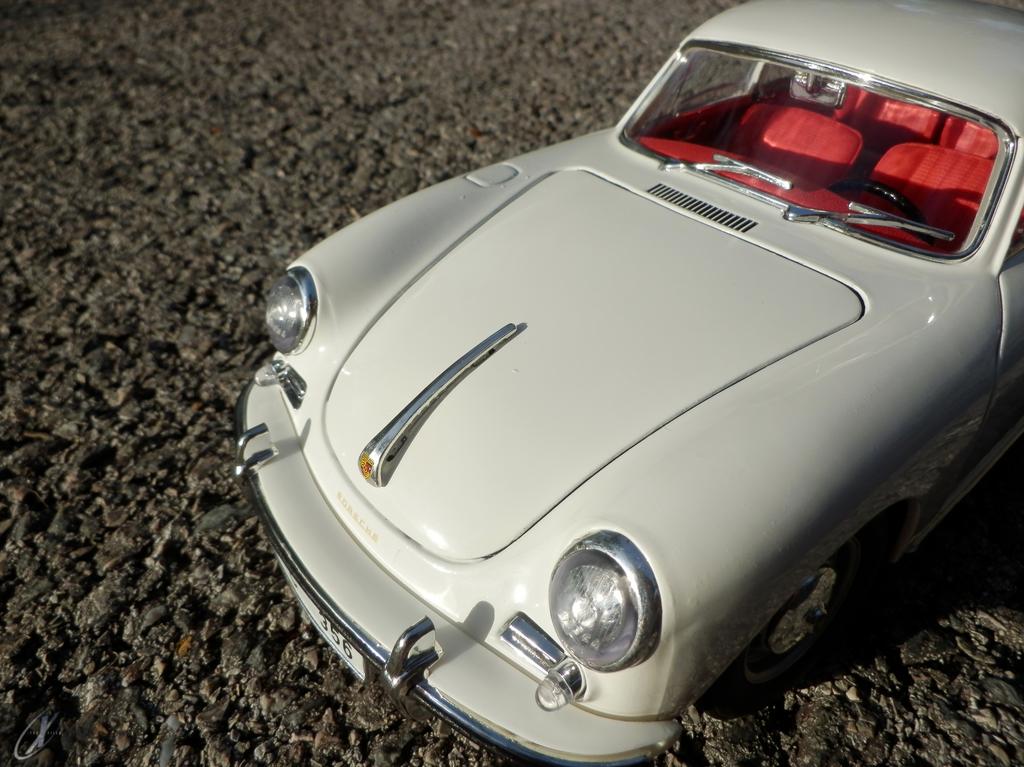 BEFORE: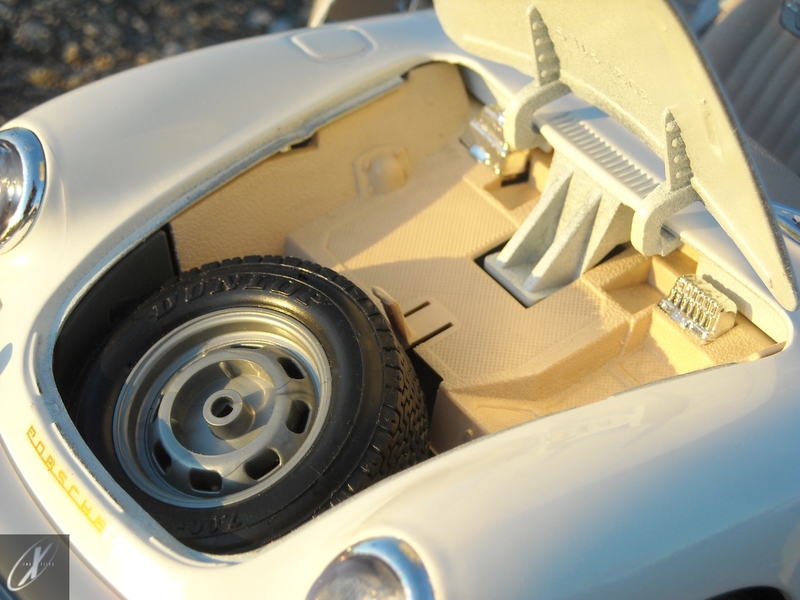 AFTER: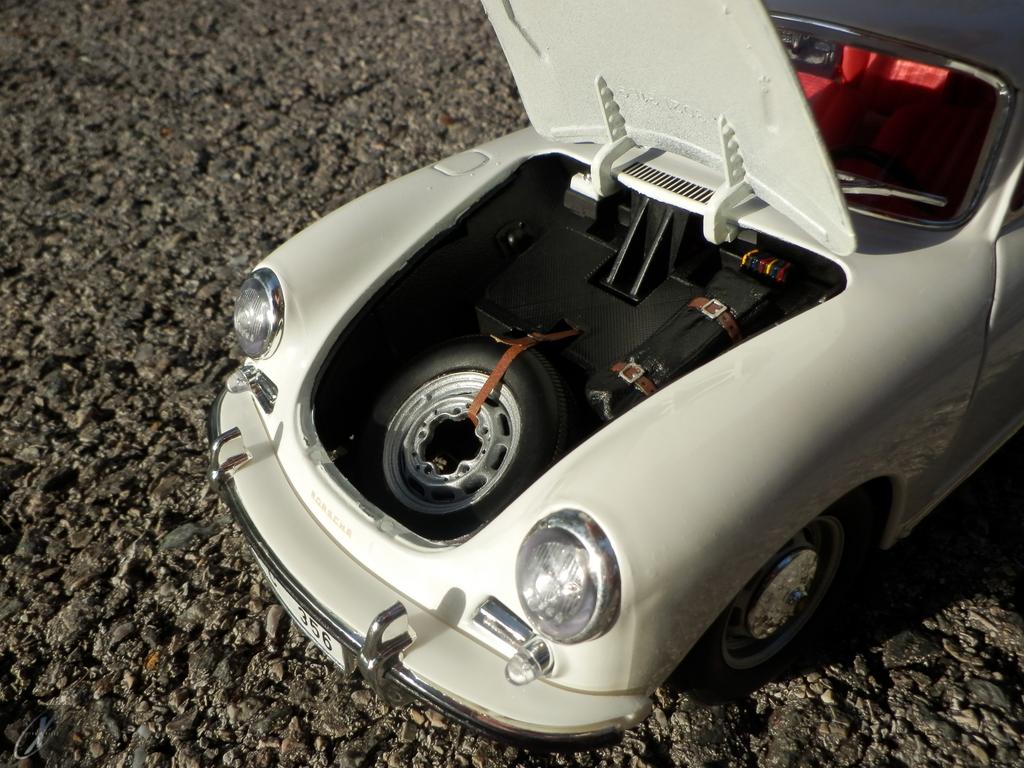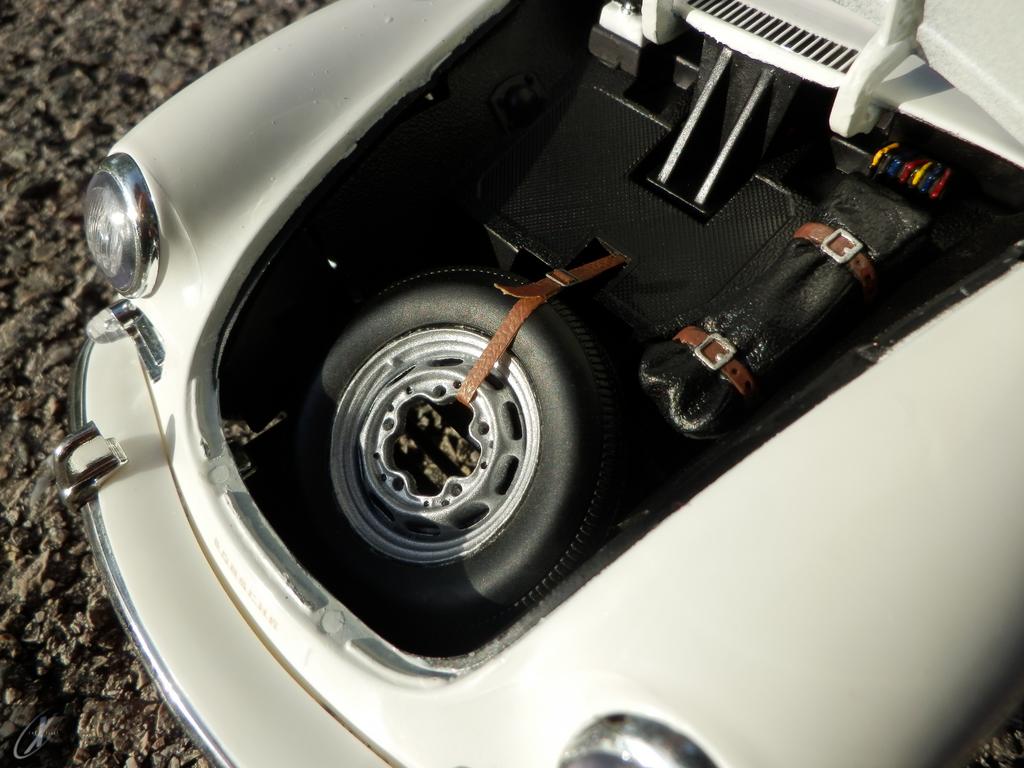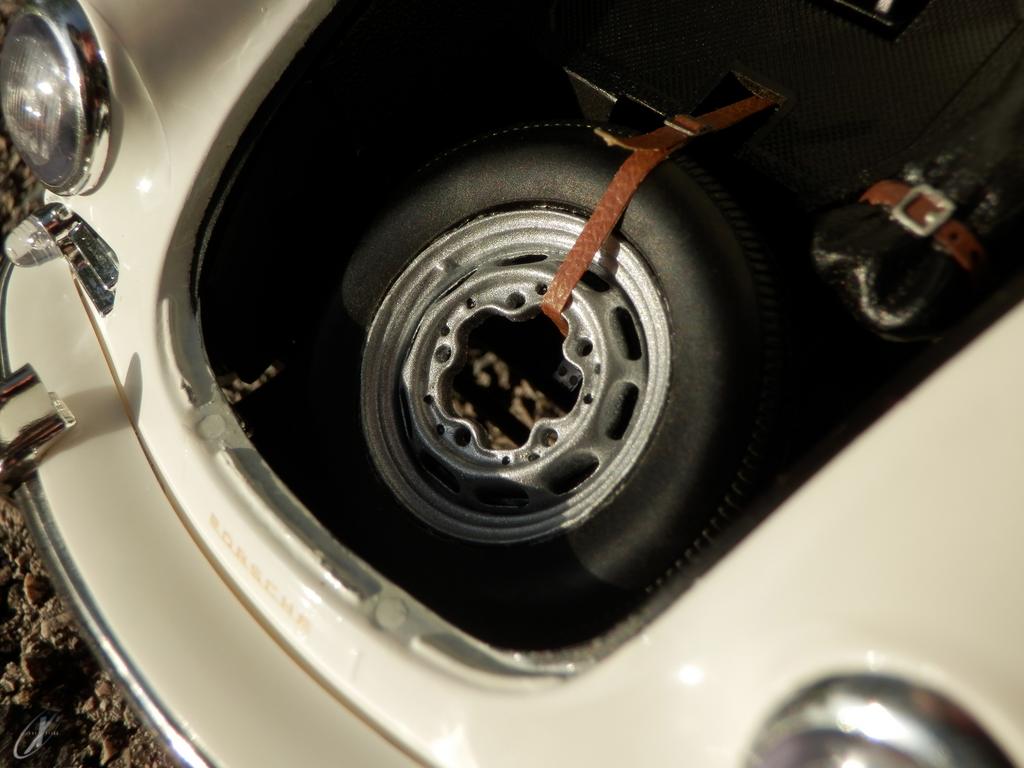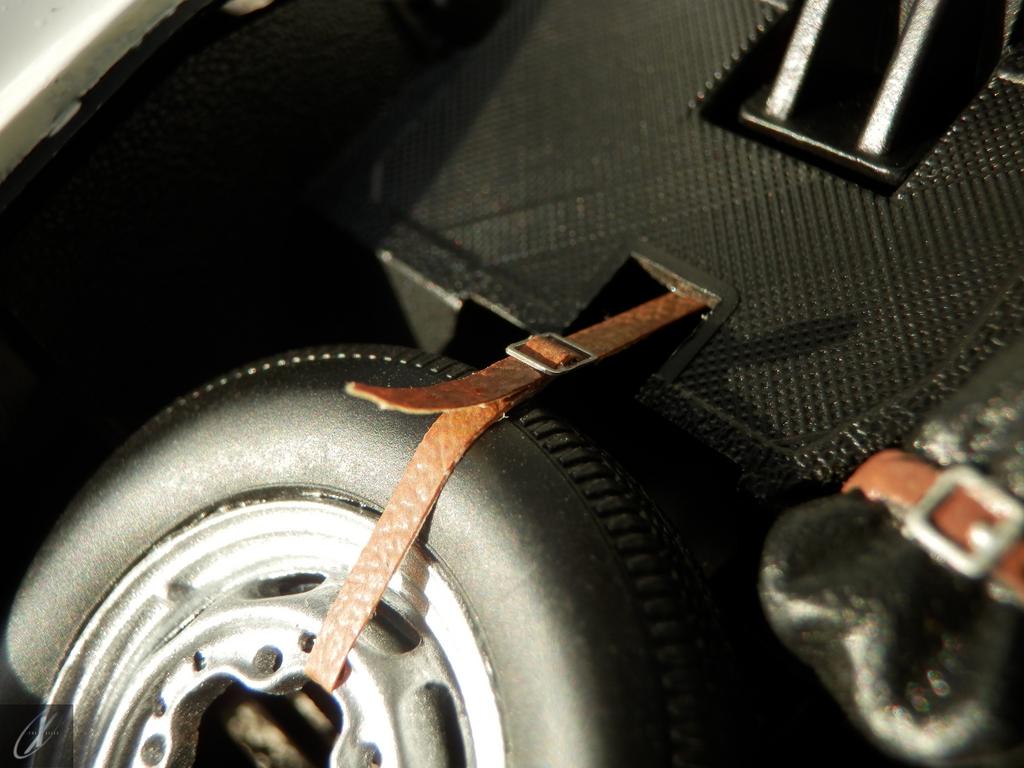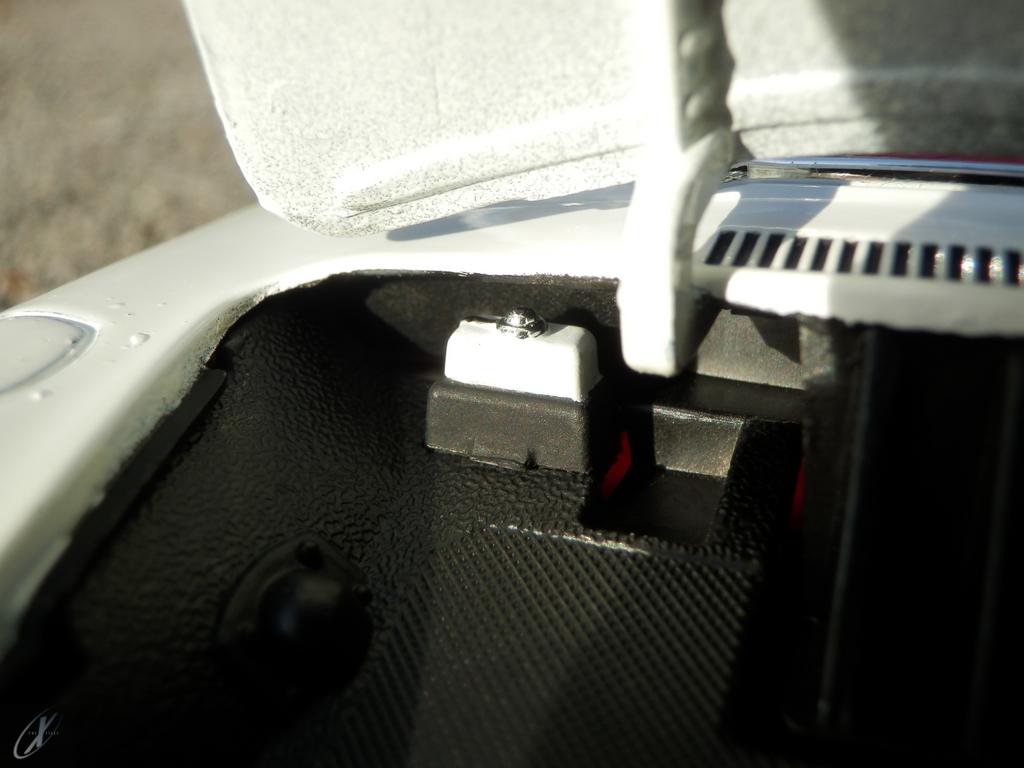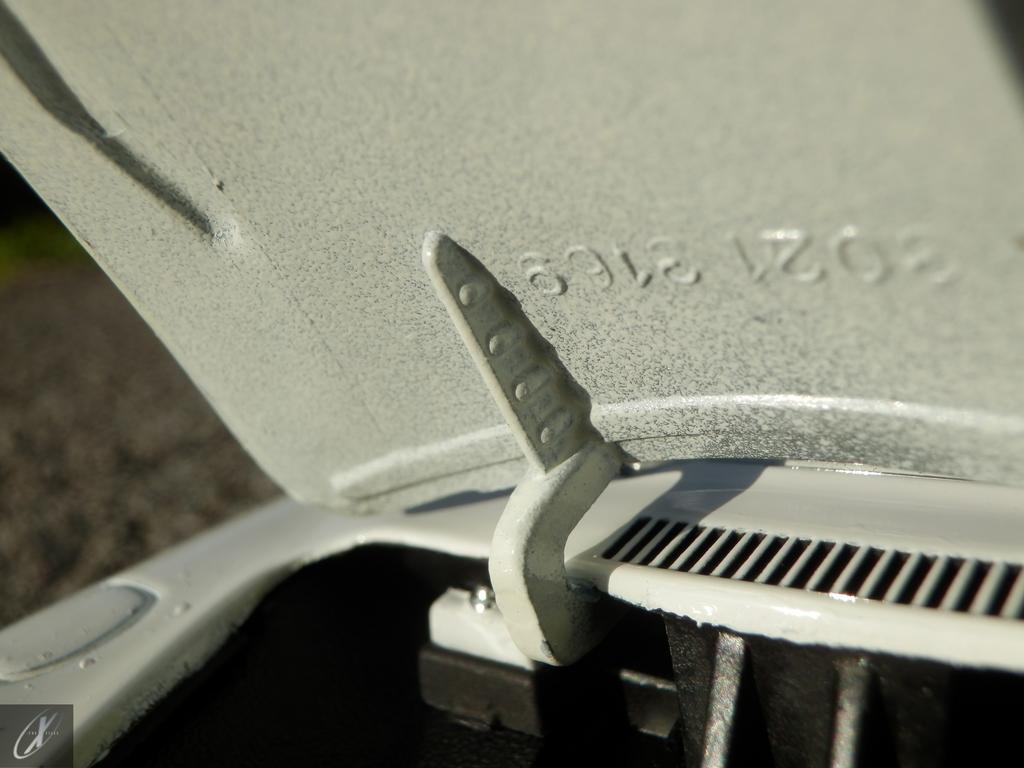 BEFORE: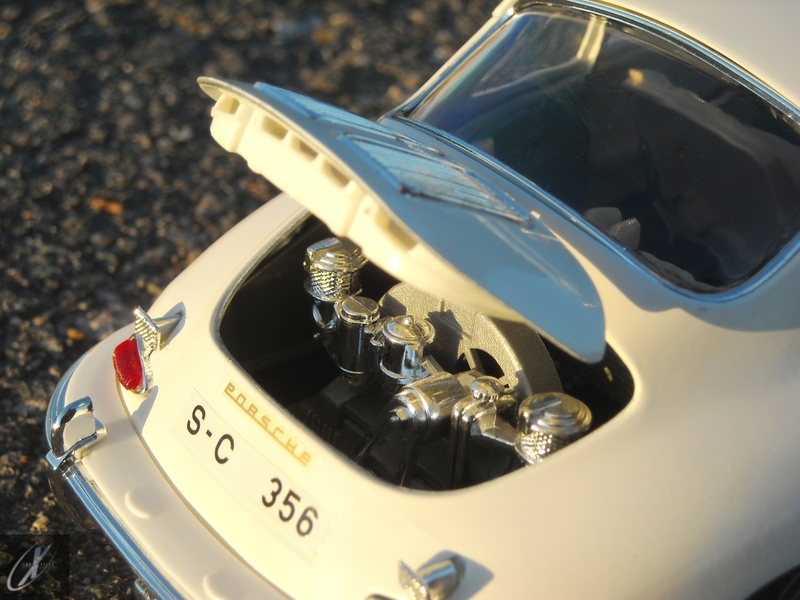 AFTER: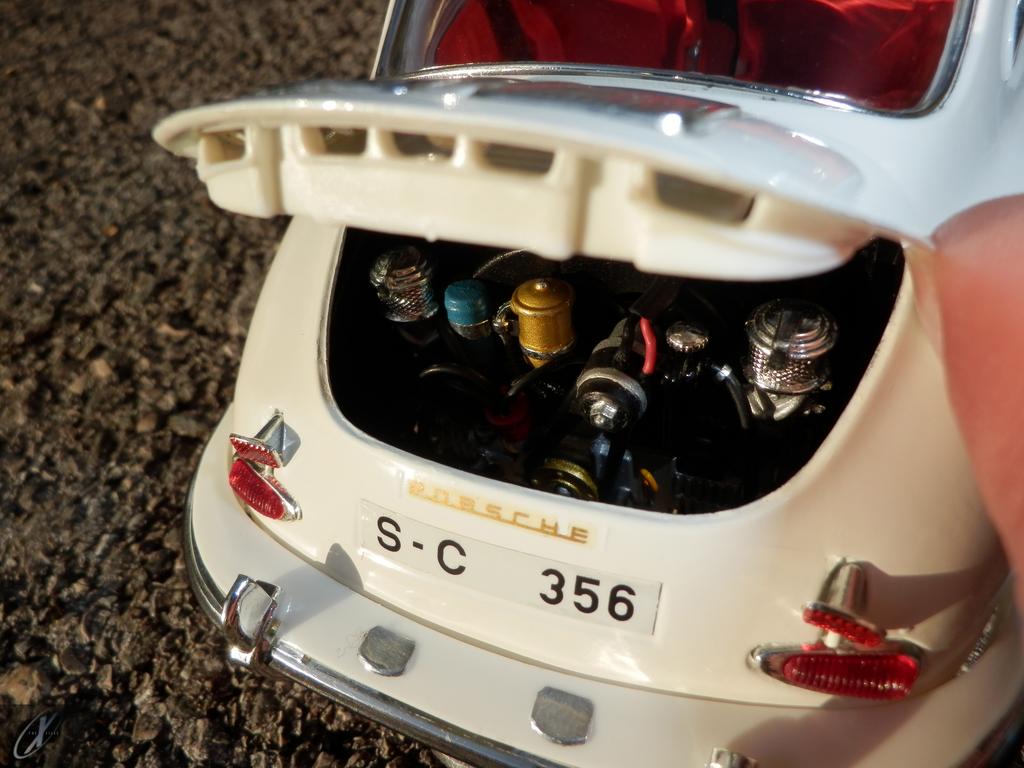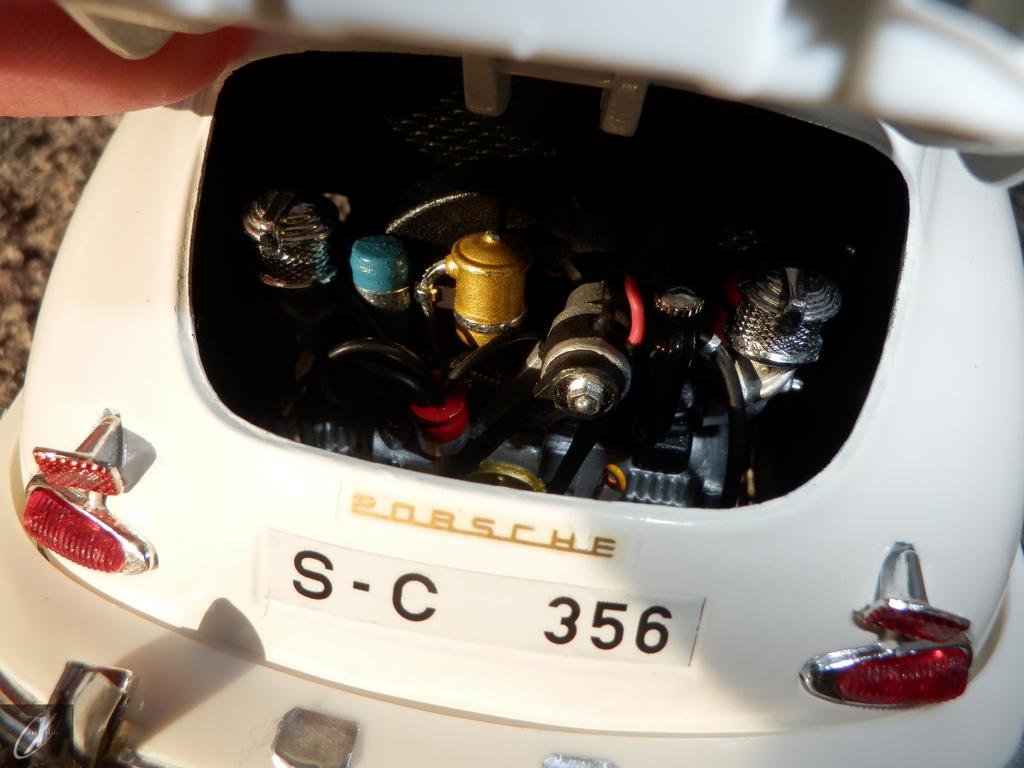 BEFORE: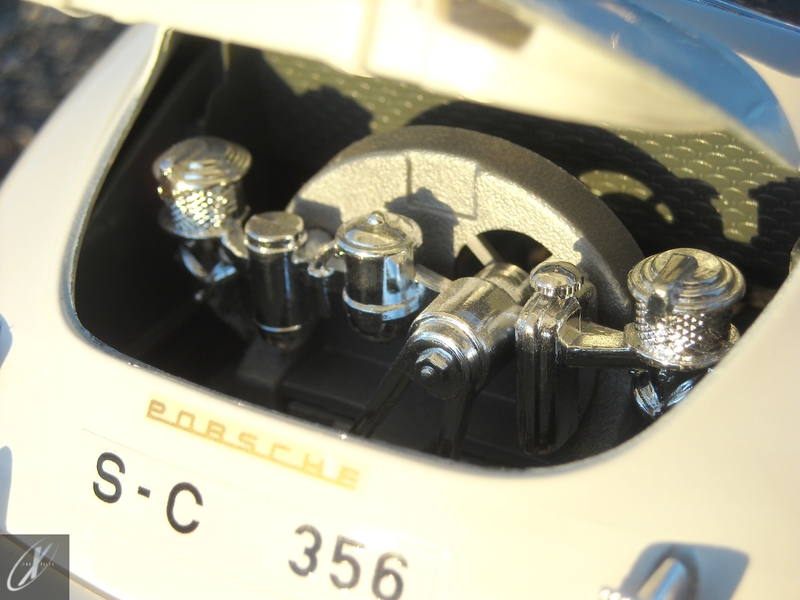 AFTER: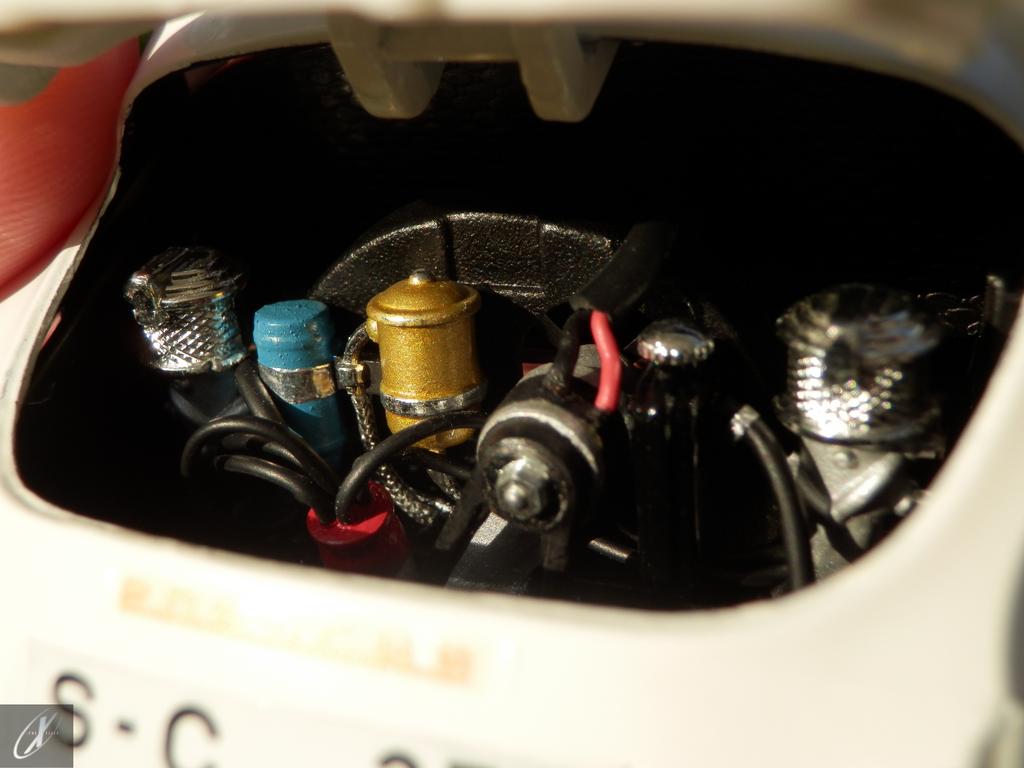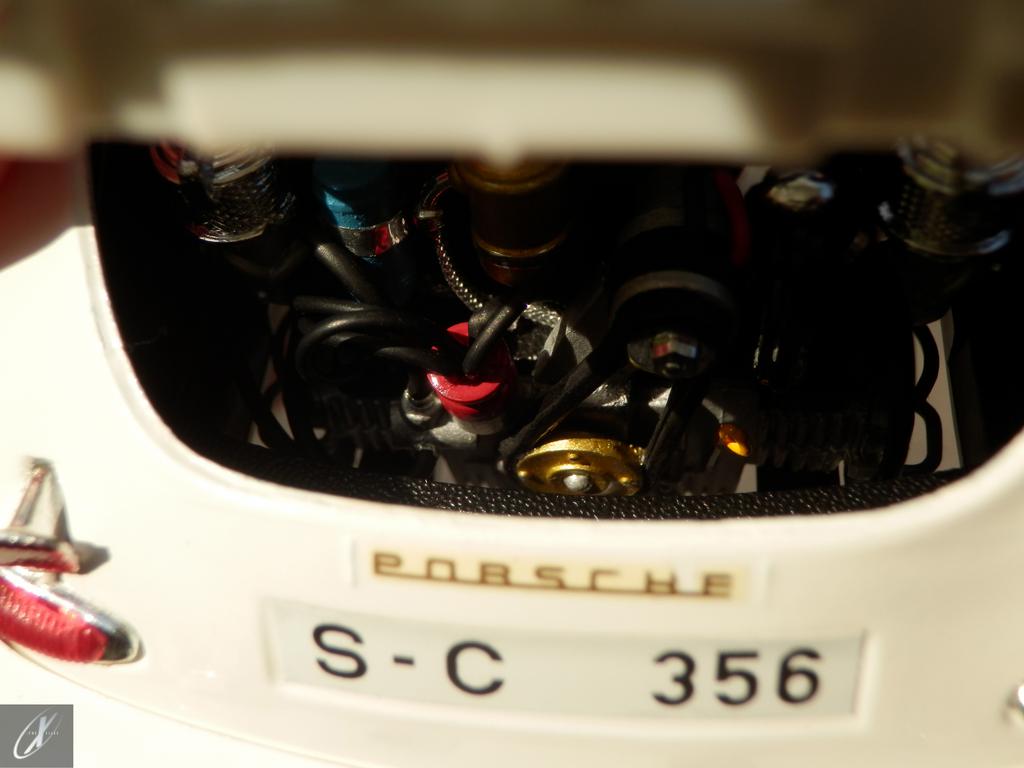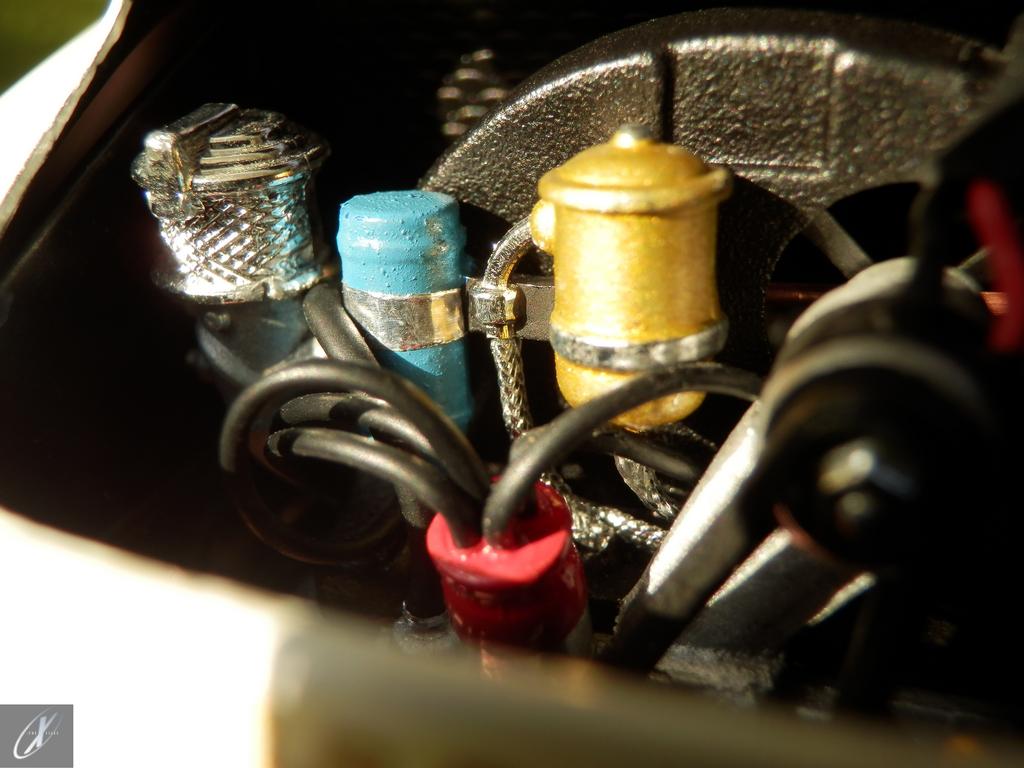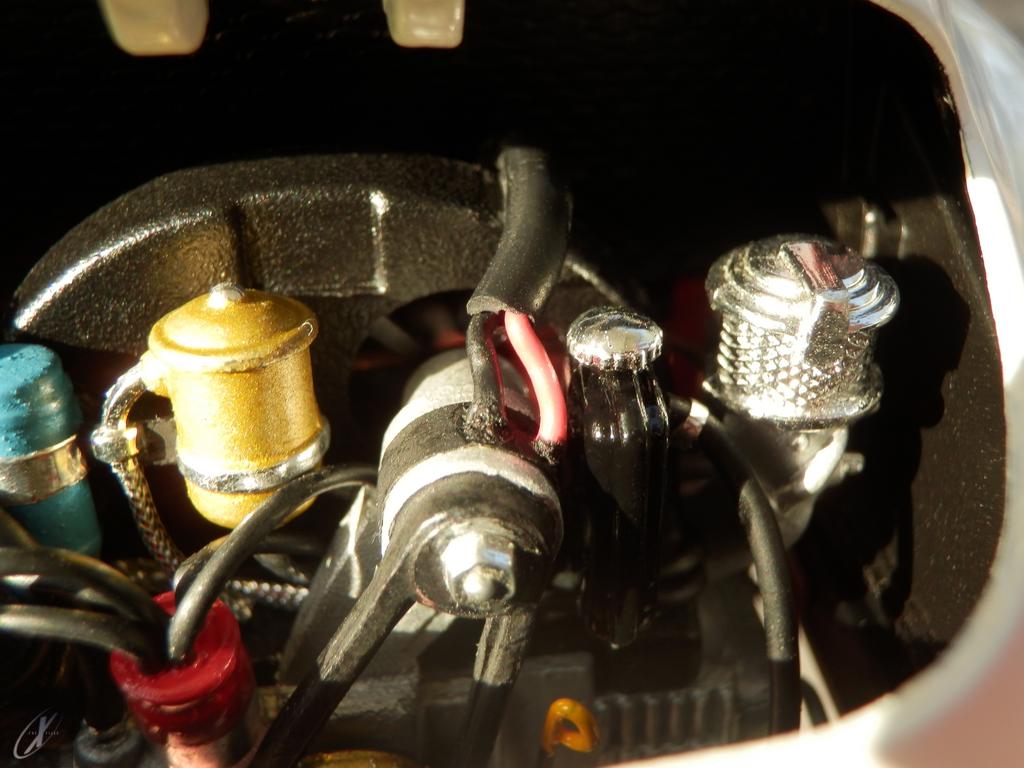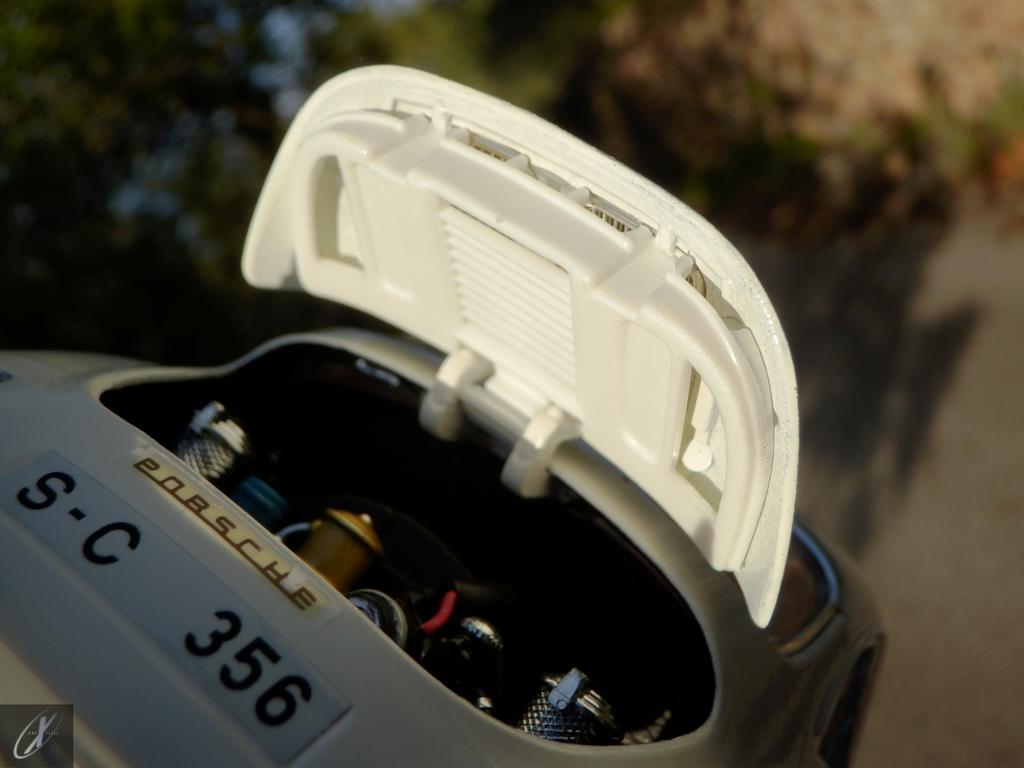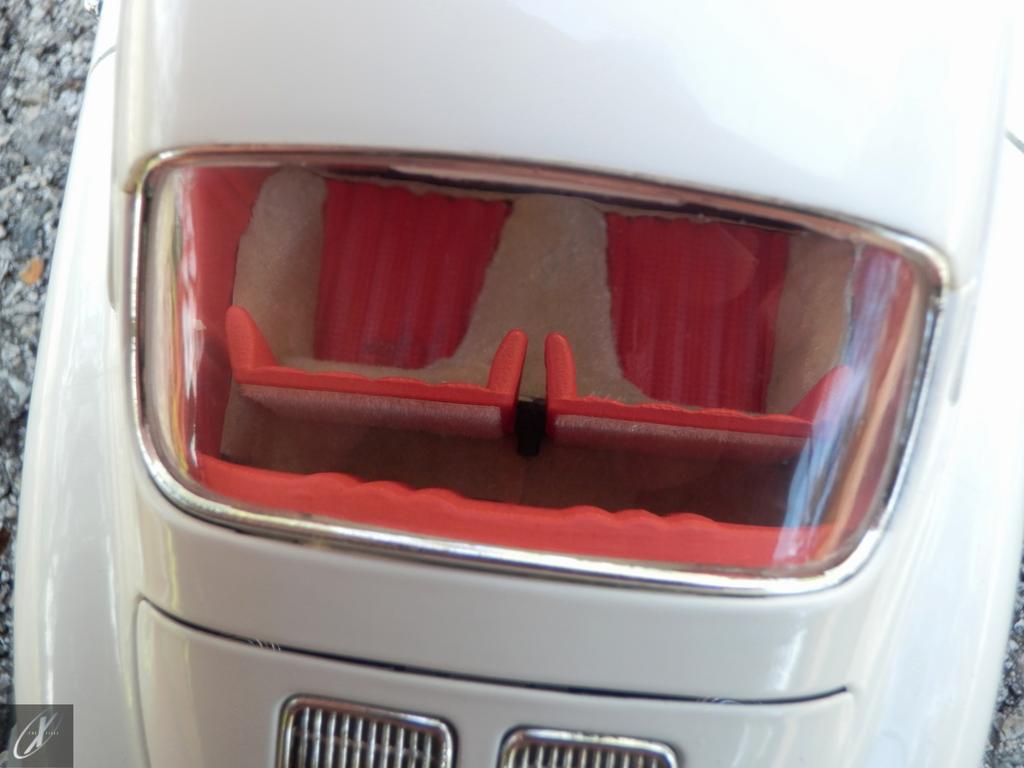 BEFORE: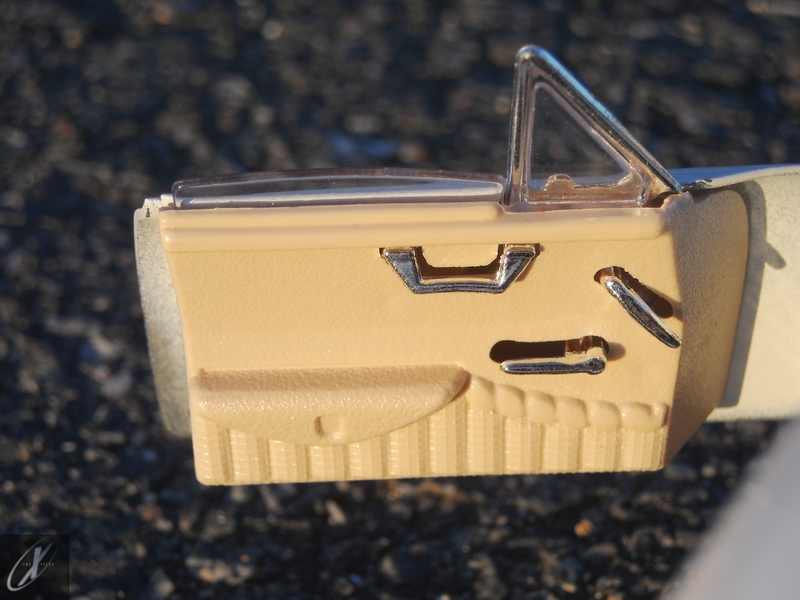 AFTER: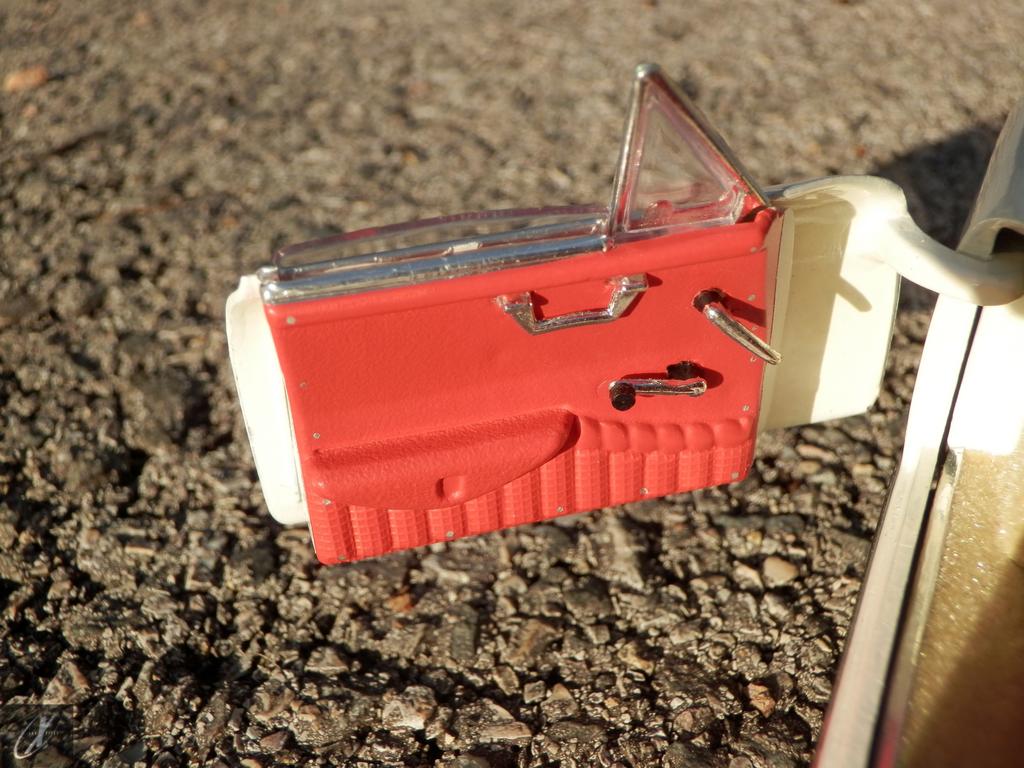 BEFORE: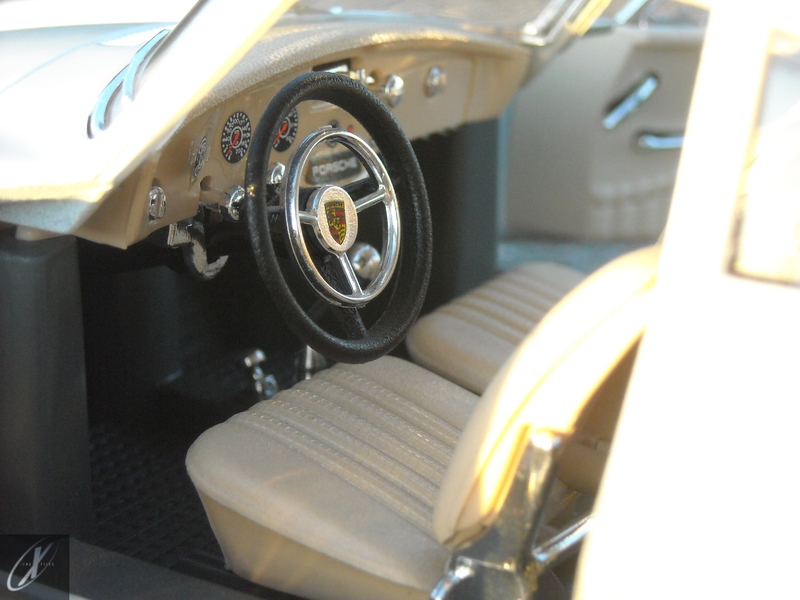 AFTER: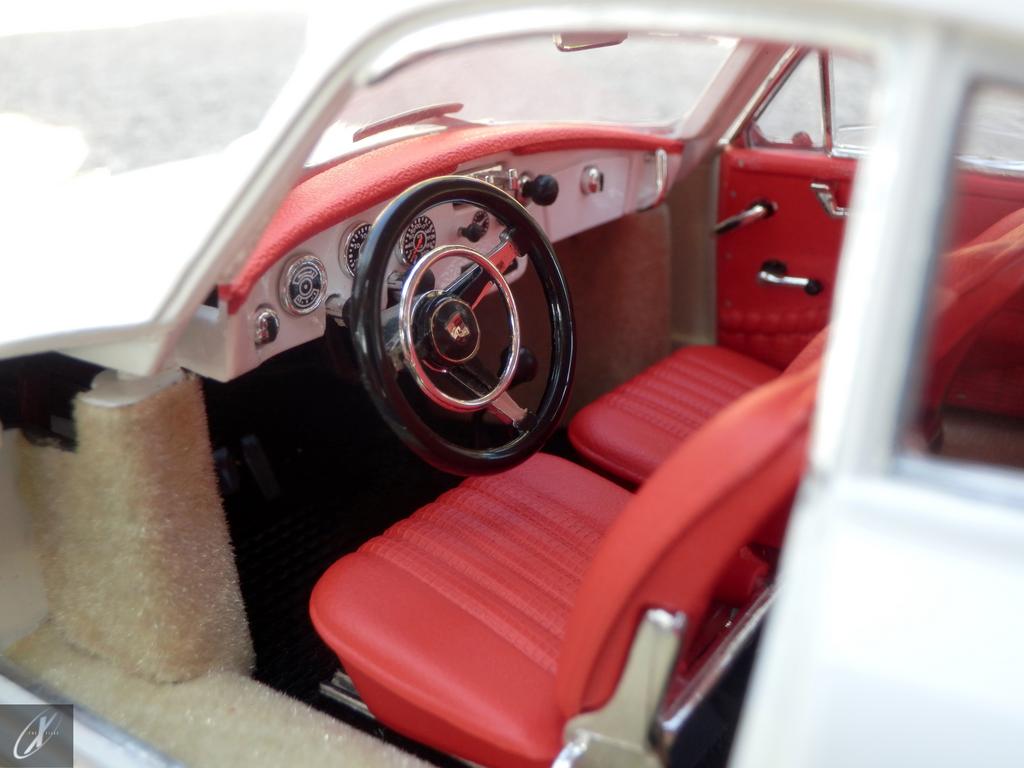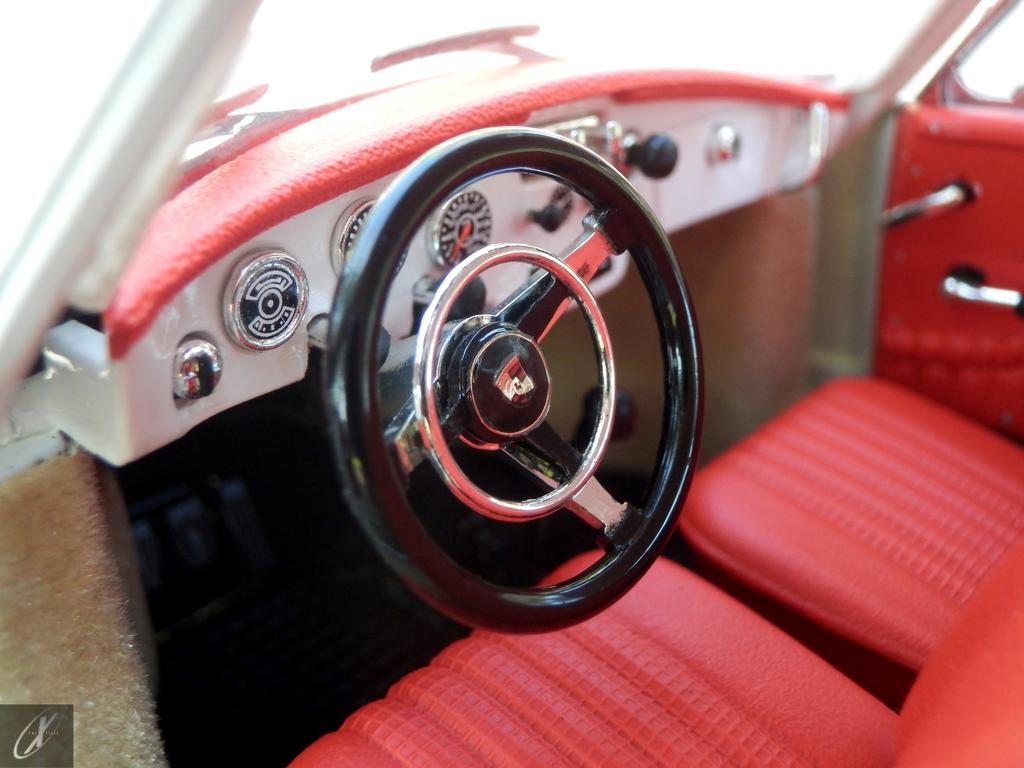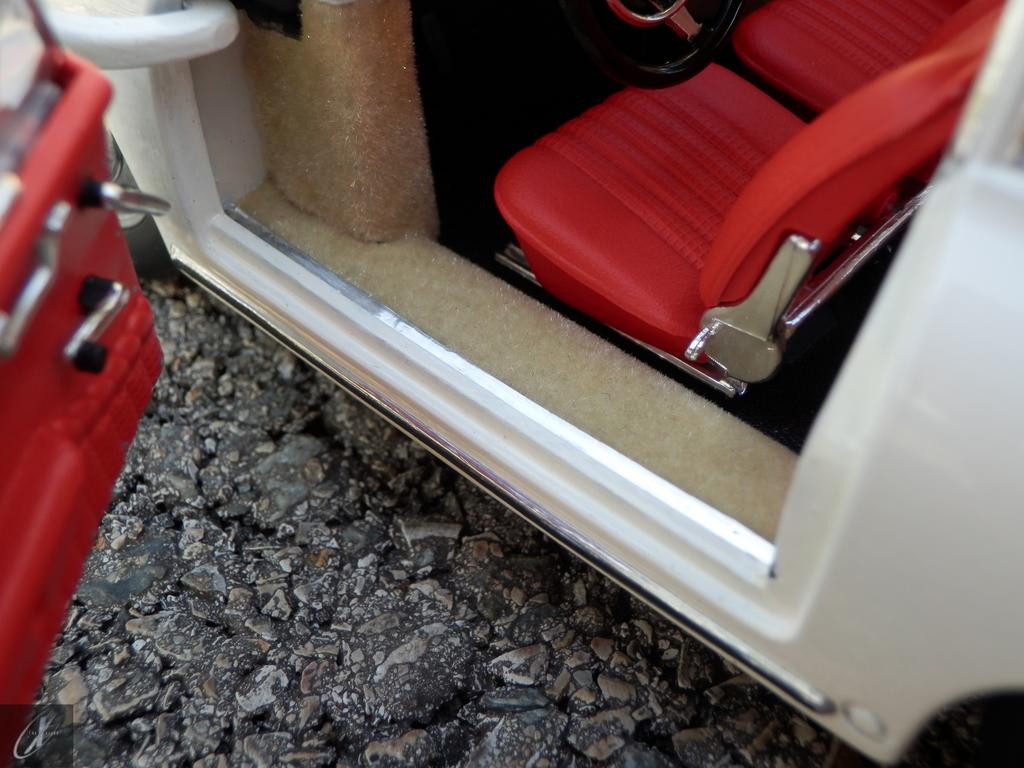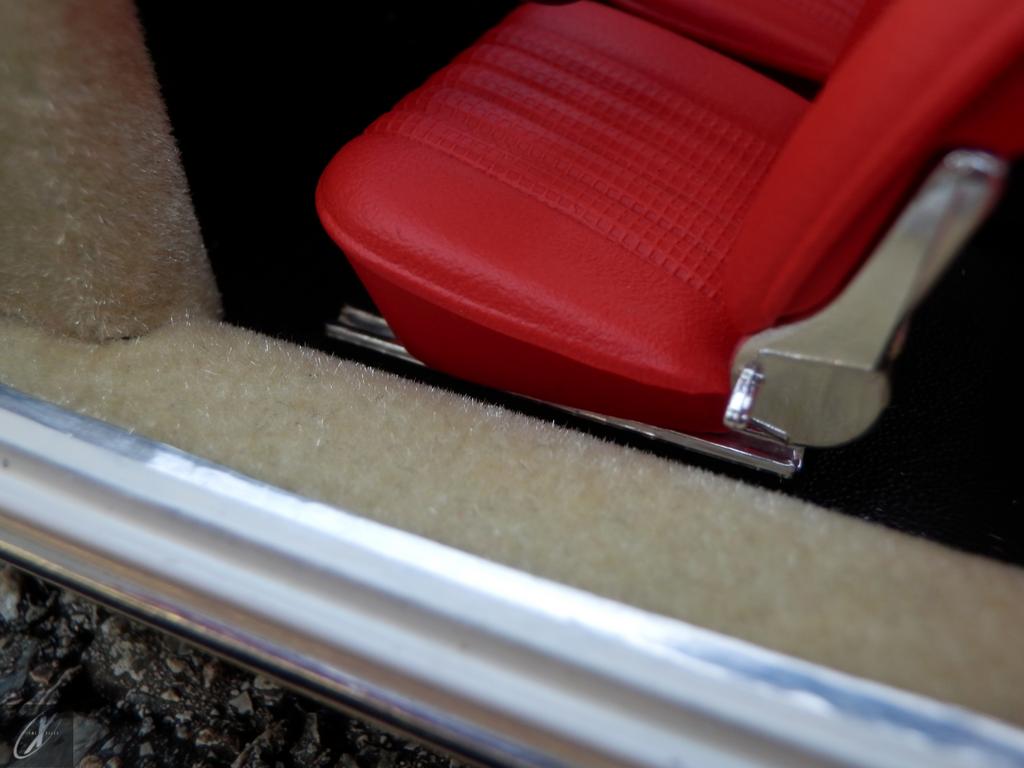 BEFORE: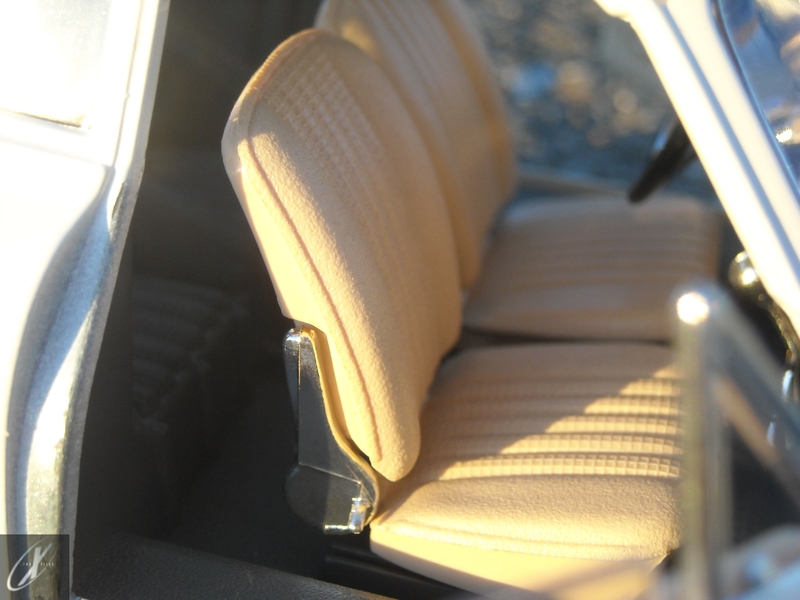 AFTER: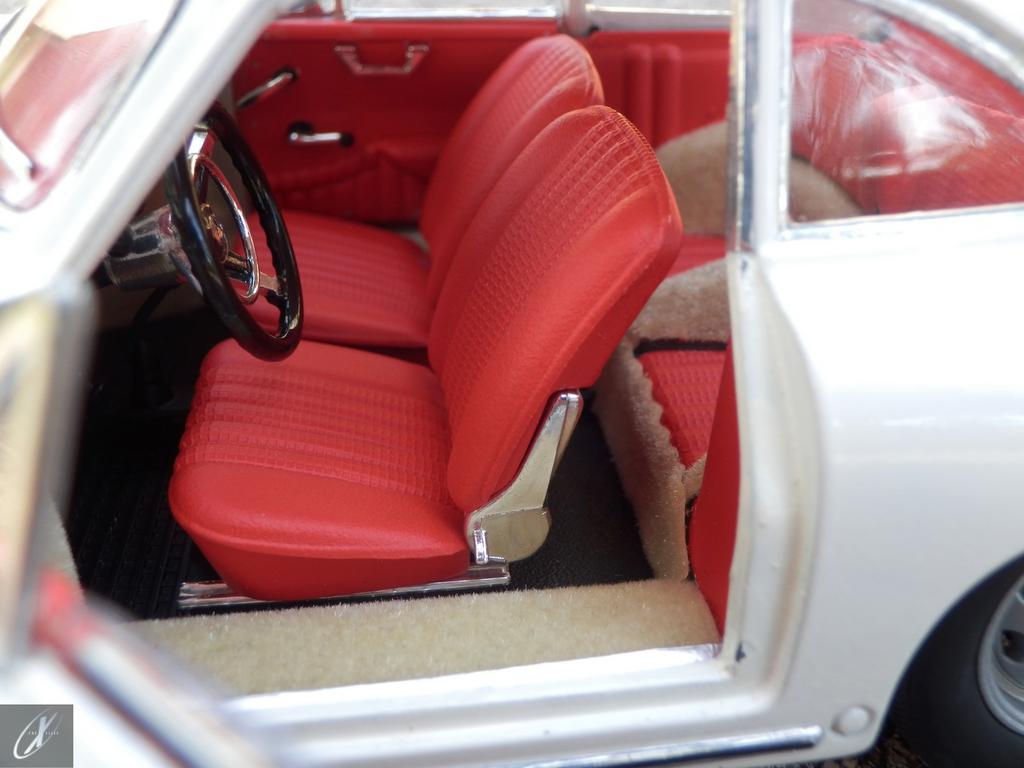 BEFORE: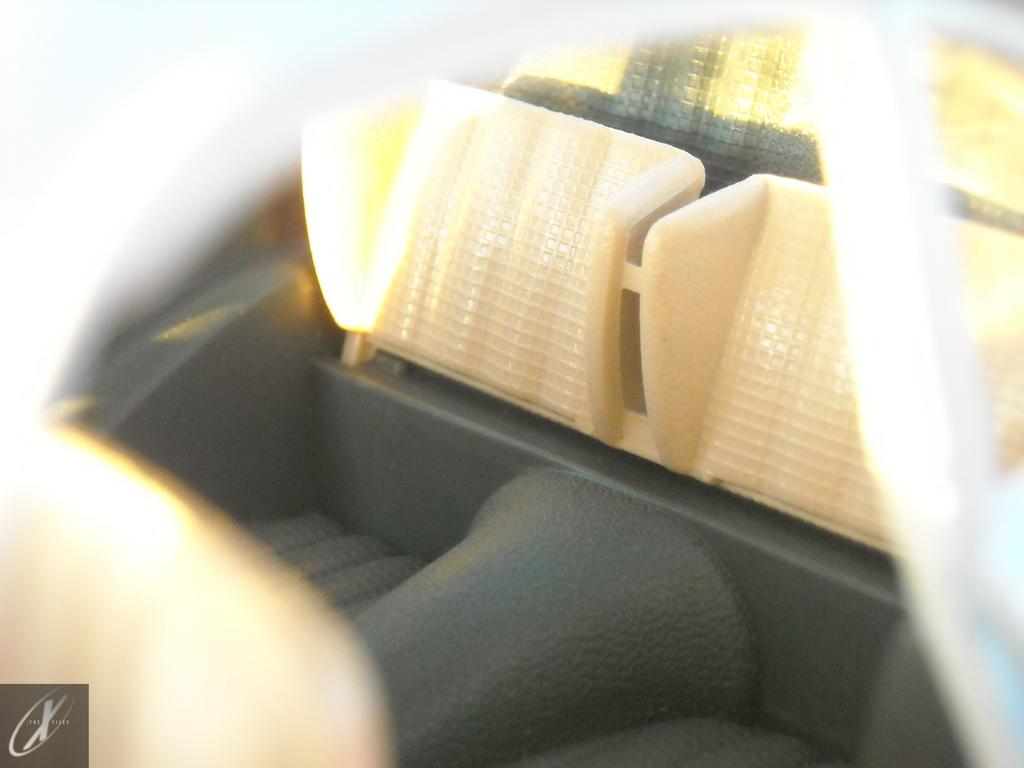 AFTER:
BEFORE: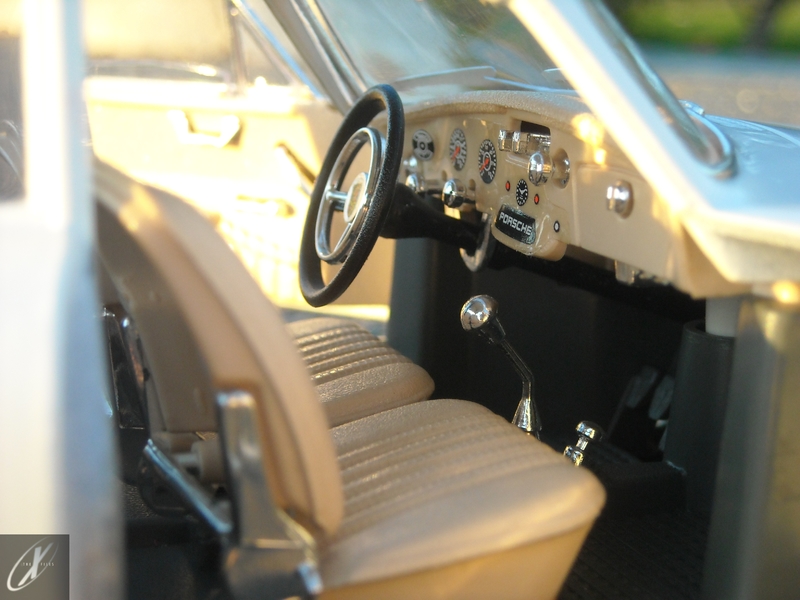 AFTER: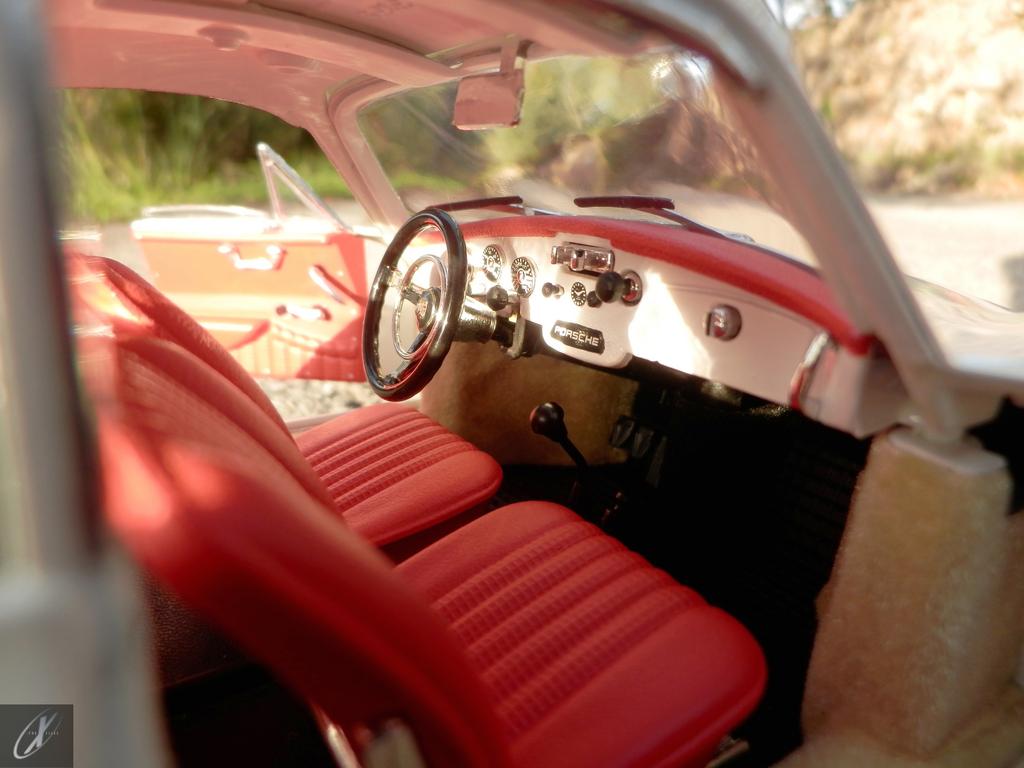 BEFORE: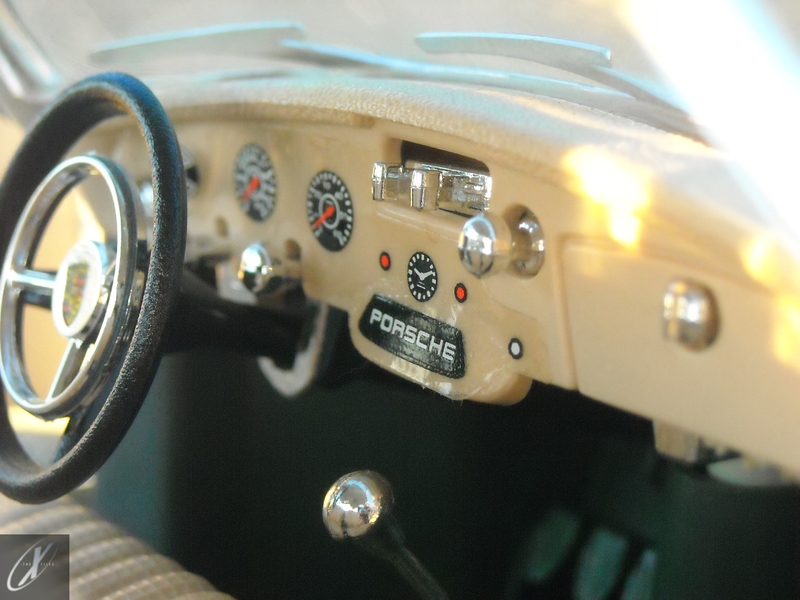 AFTER: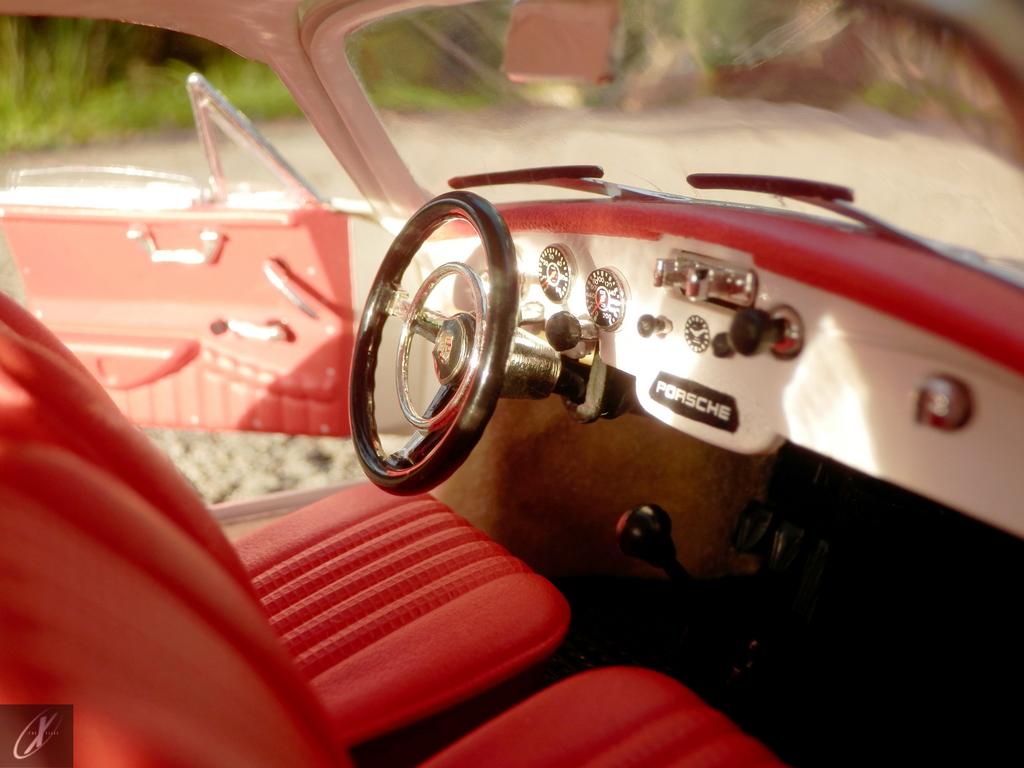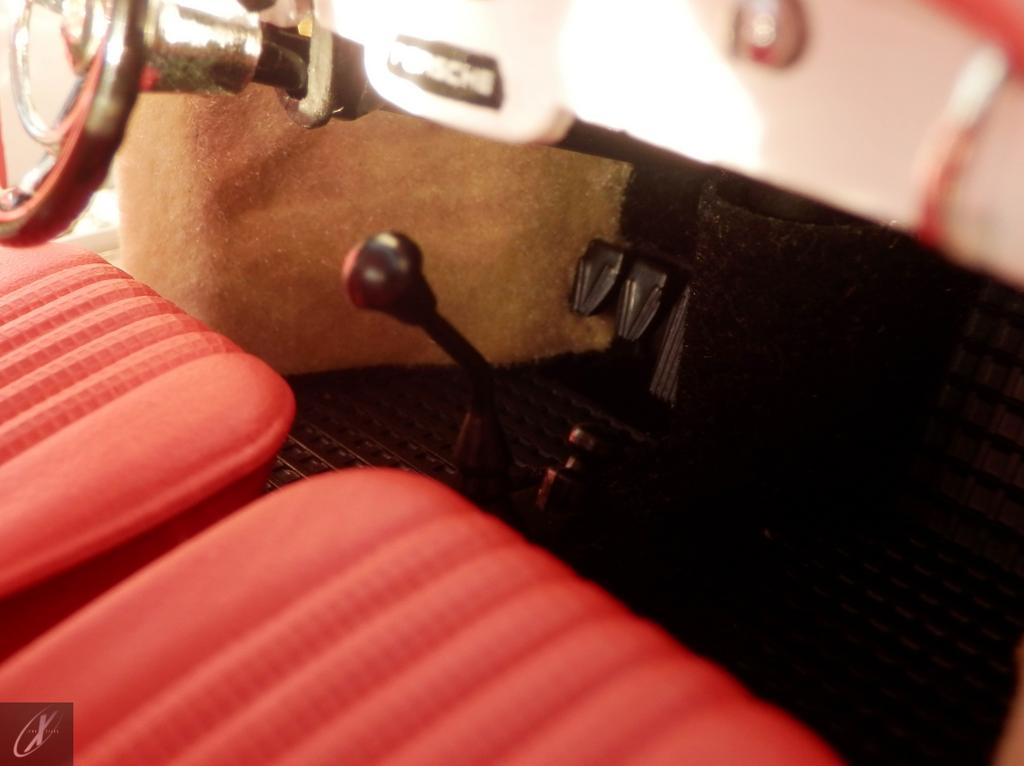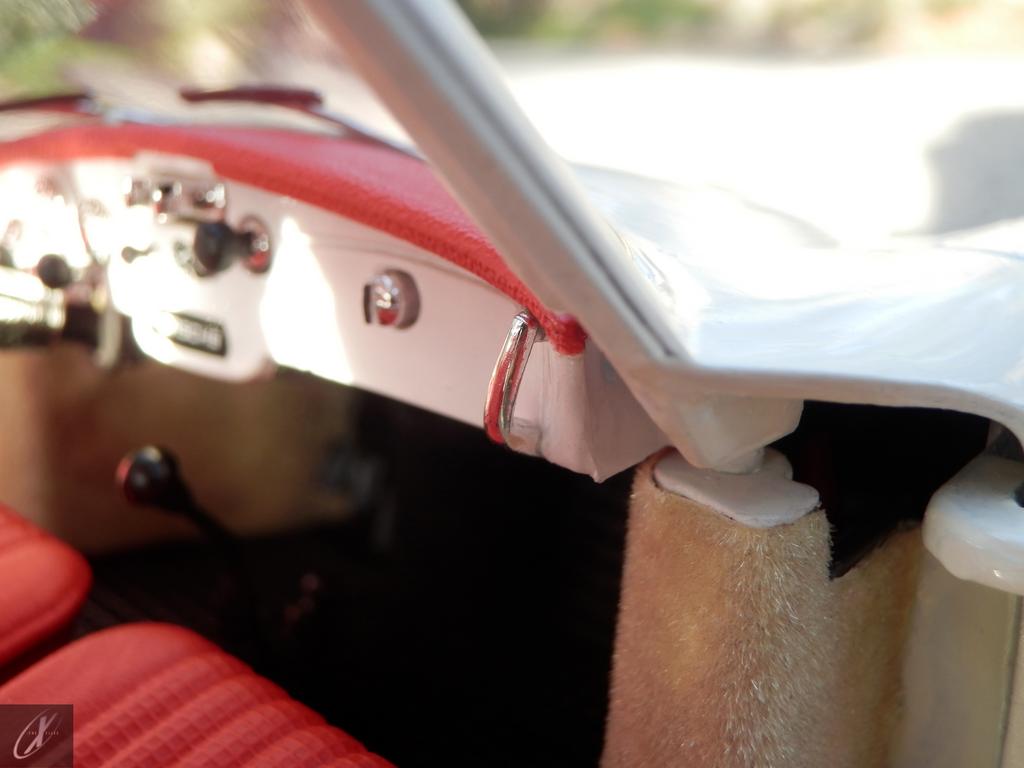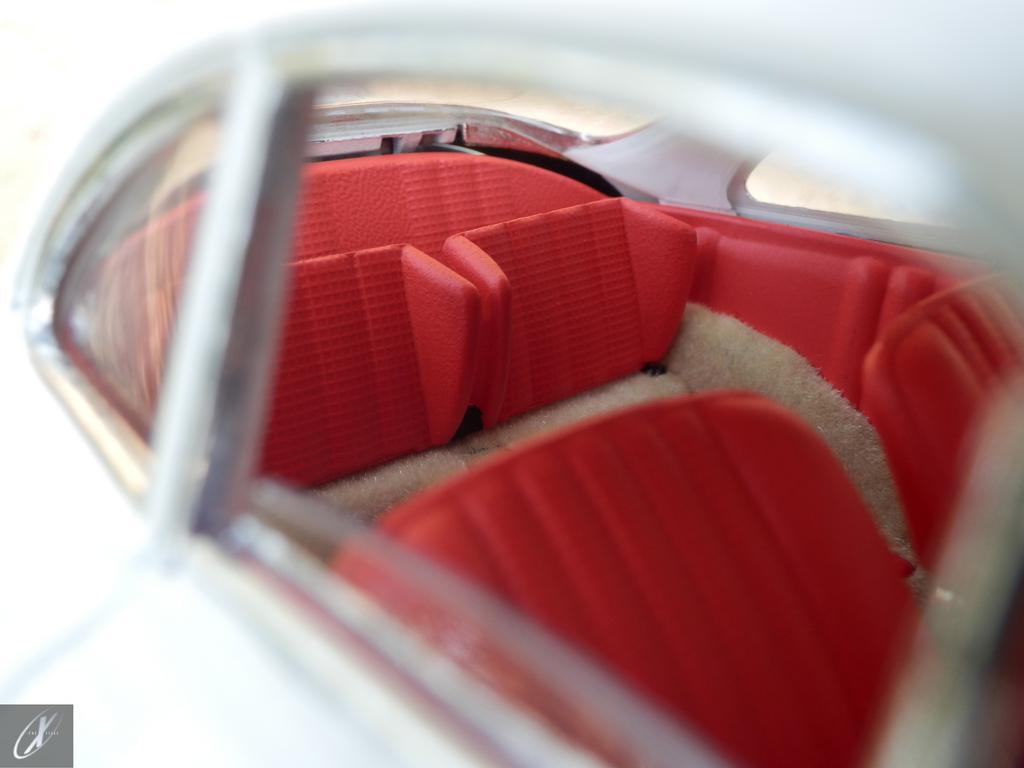 BEFORE: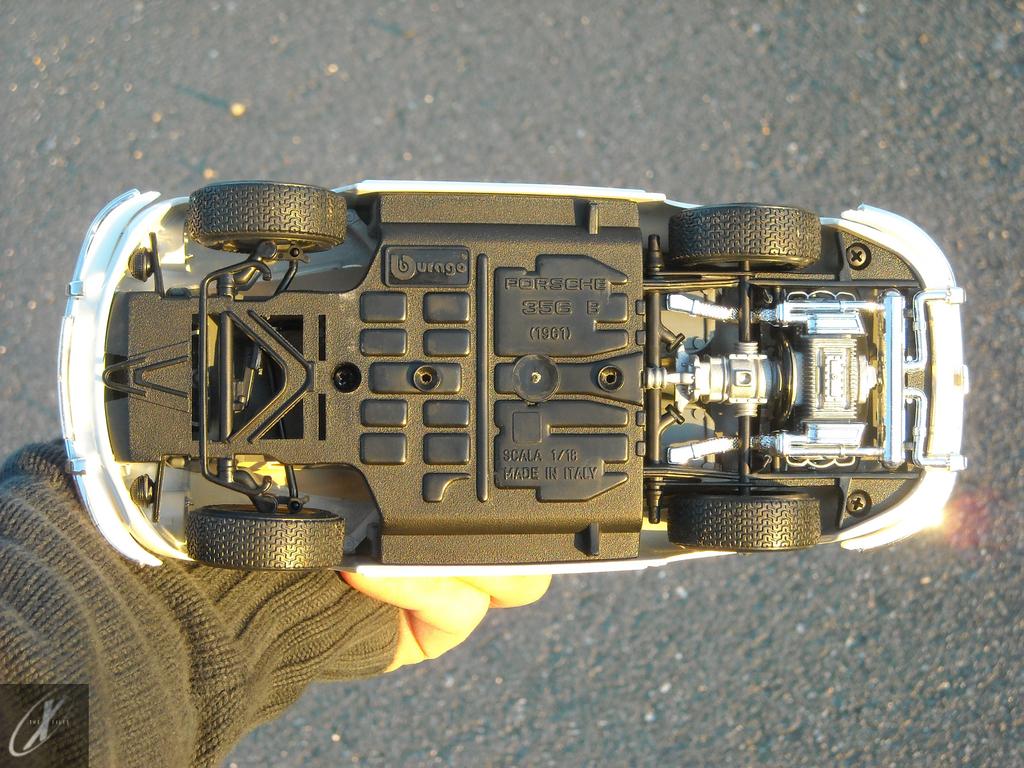 AFTER: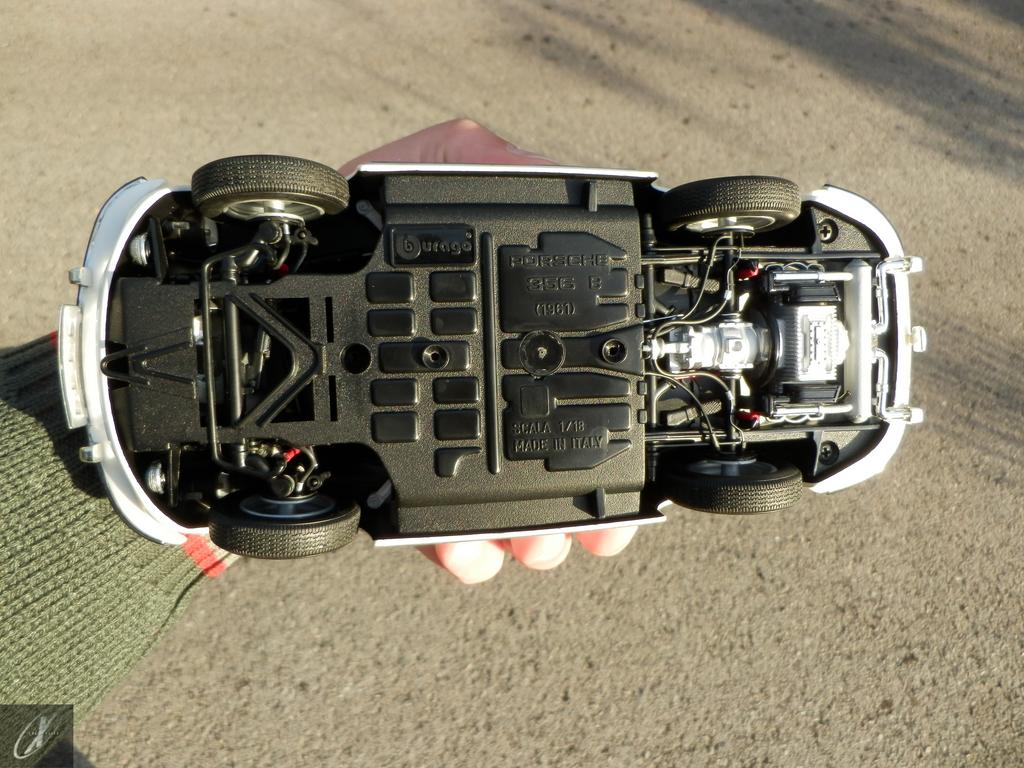 BEFORE: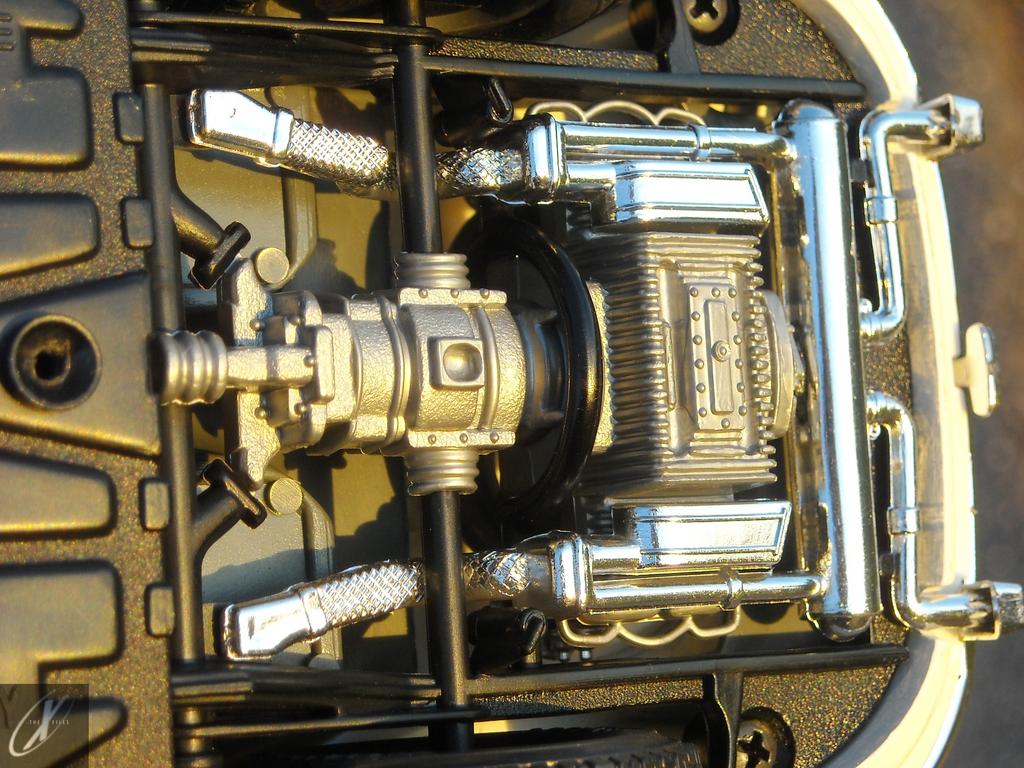 AFTER: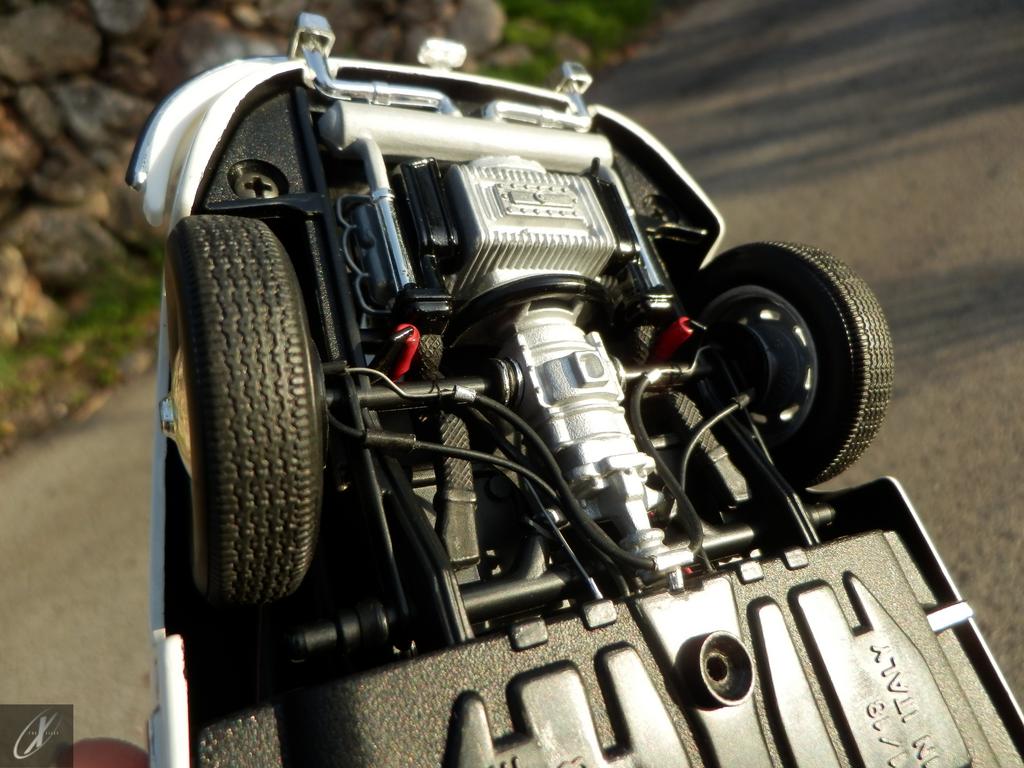 BEFORE: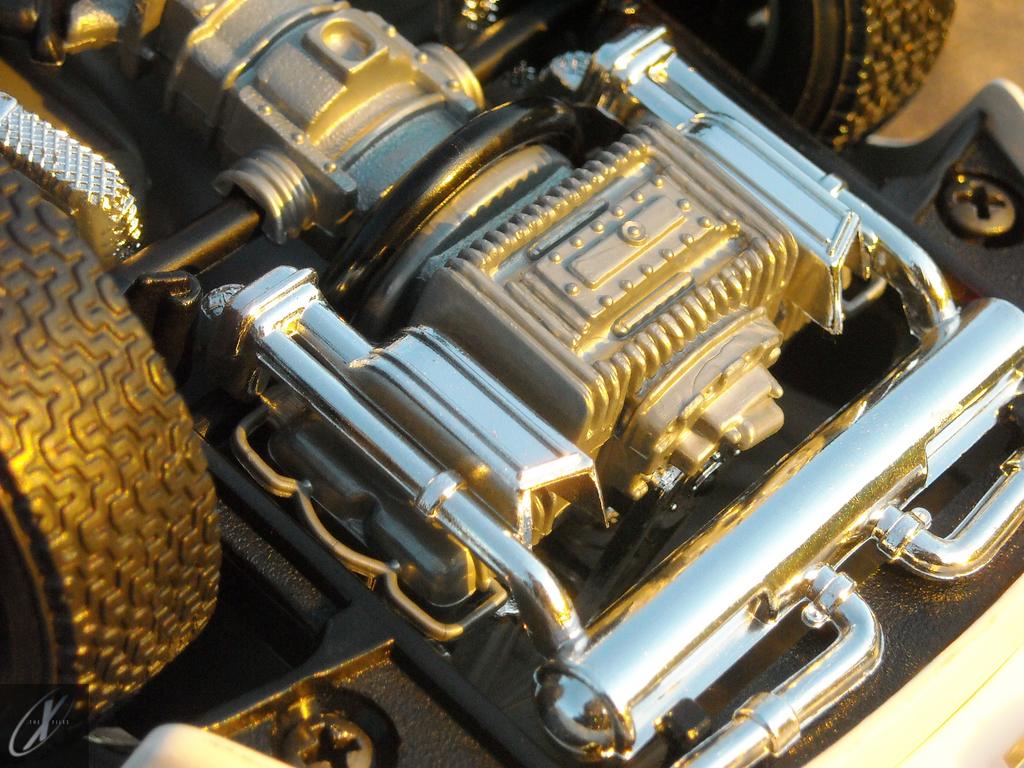 AFTER: