I've always loved the GT1 racing cars from late 1990s, they had that mixed feeling of road car taken to the extreme for racing purposes which I like. But more than that, I love that they had to build road-legal versions in order to homologate the car. Therefore, having the CLK GTR and the F1 LM, I've always loved how the 1998 911 GT1 looked like it was starting to melt while speeding at 200 mph. Unfortunately, no miniature manufacturer made the 911 GT1'98 Strassenversion but luckily Maisto had a superb representation of the cart that won the 24h of Le Mans in 1998 and it would become a perfect base for my recreation: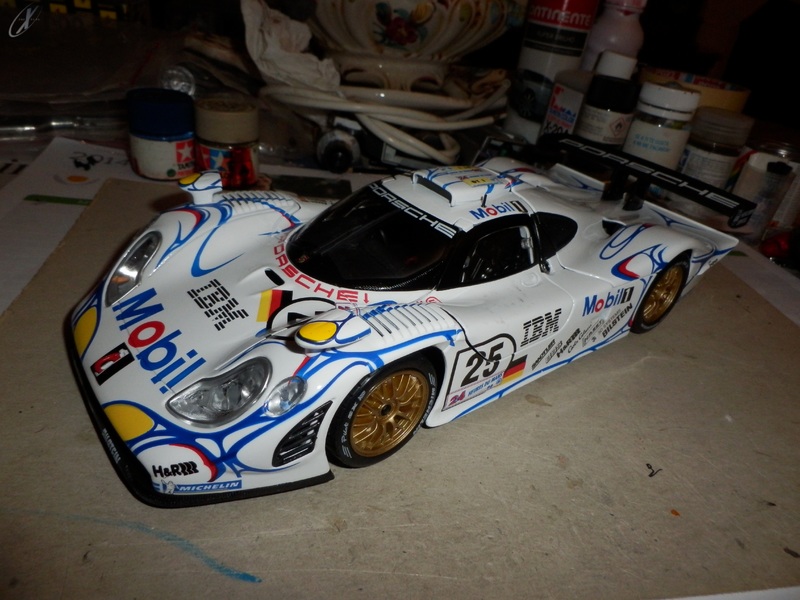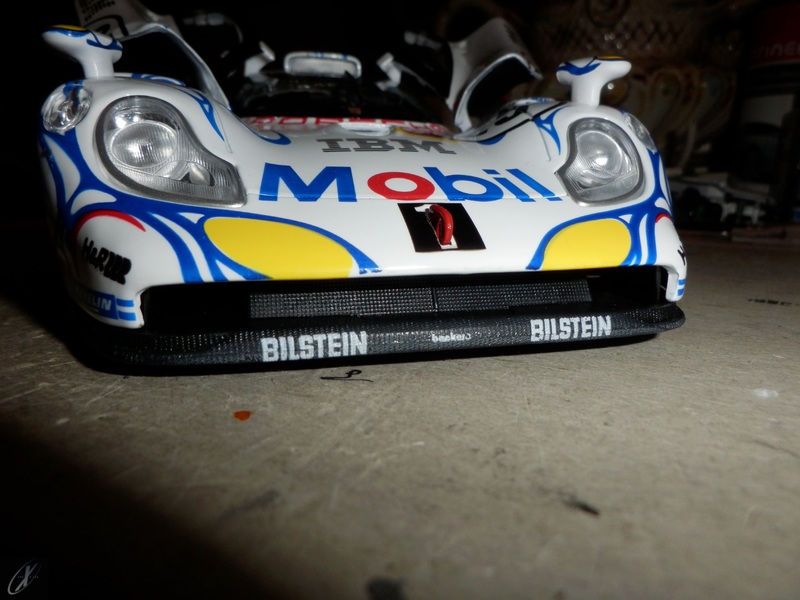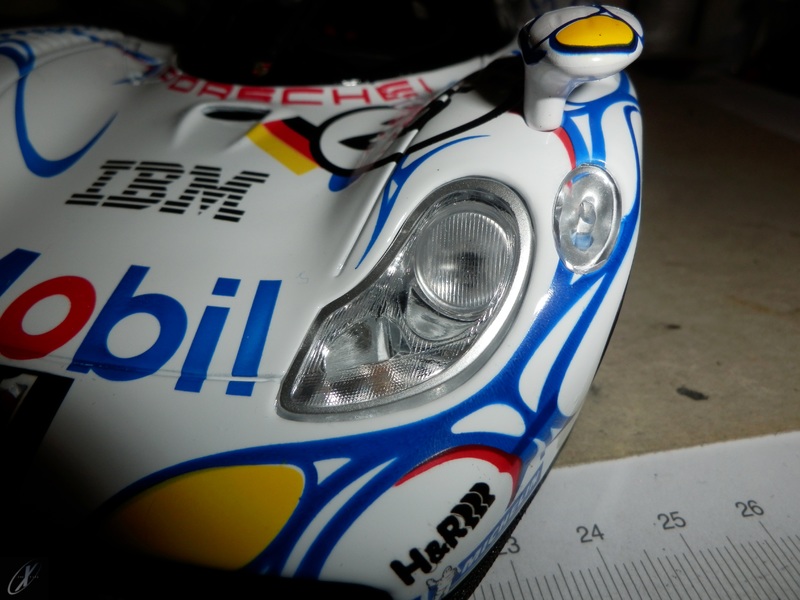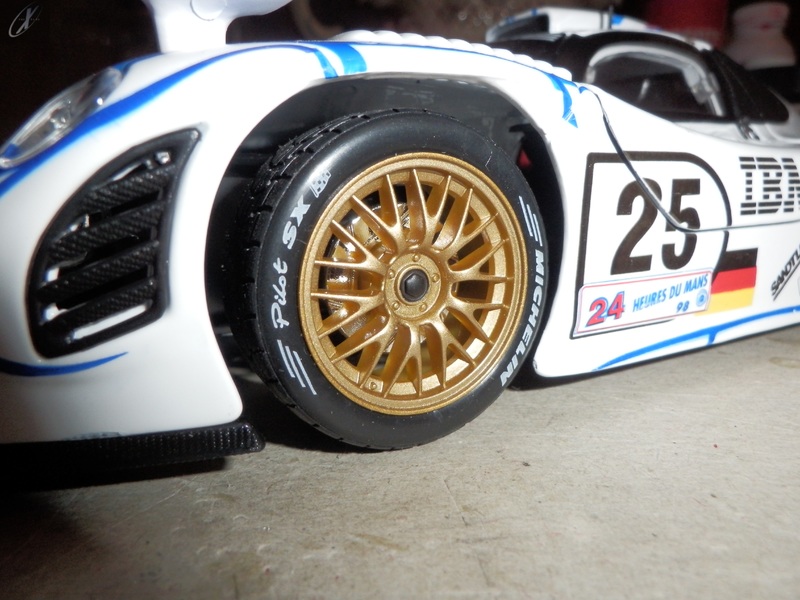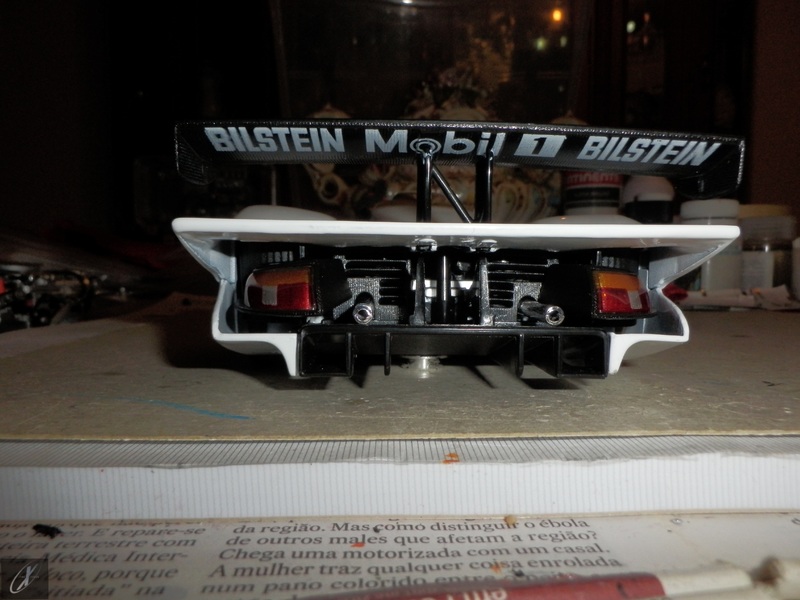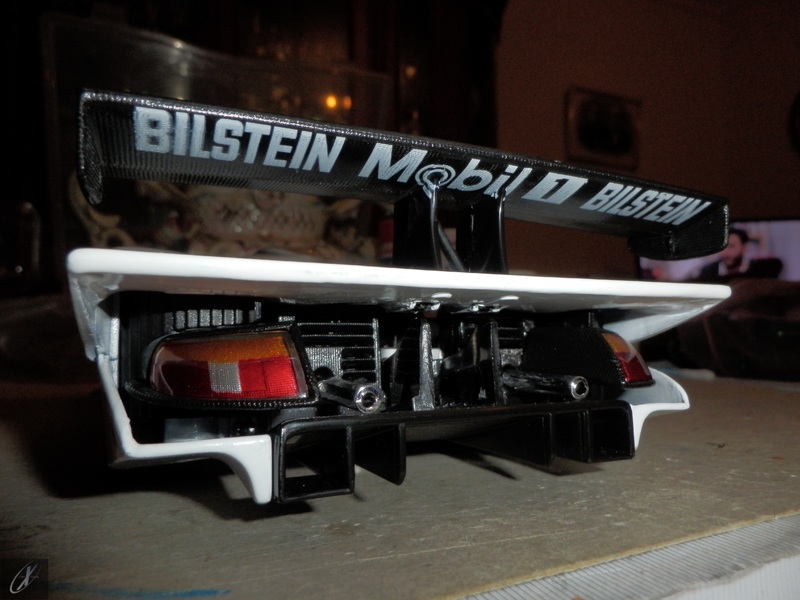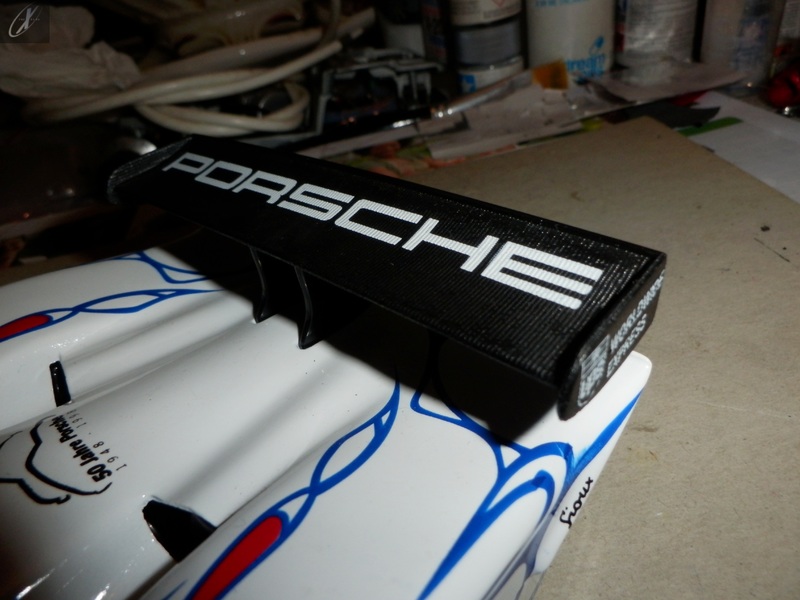 The engine would be the trickier part because there were more than a few differences between the racing and the road car engines: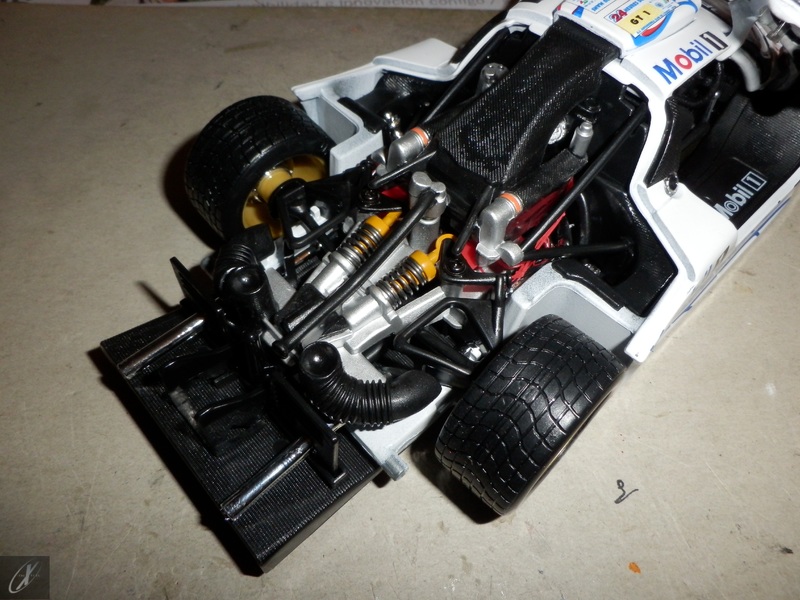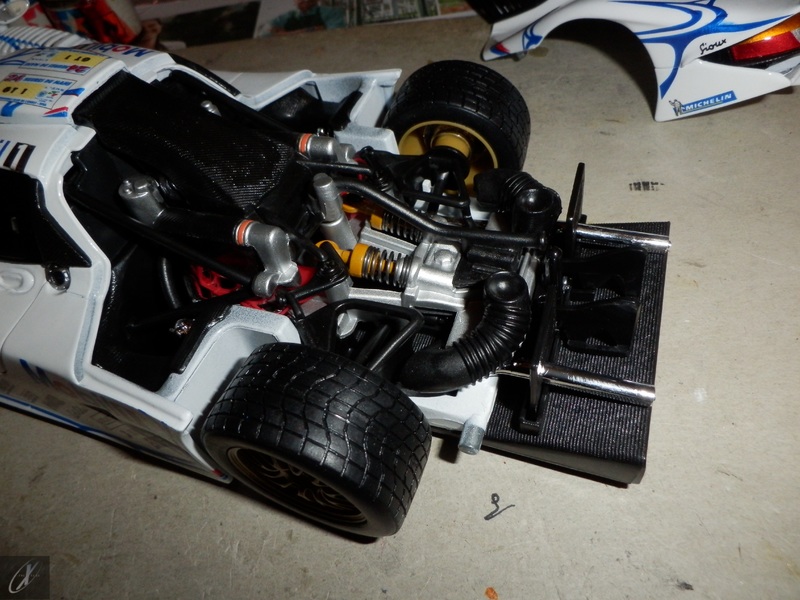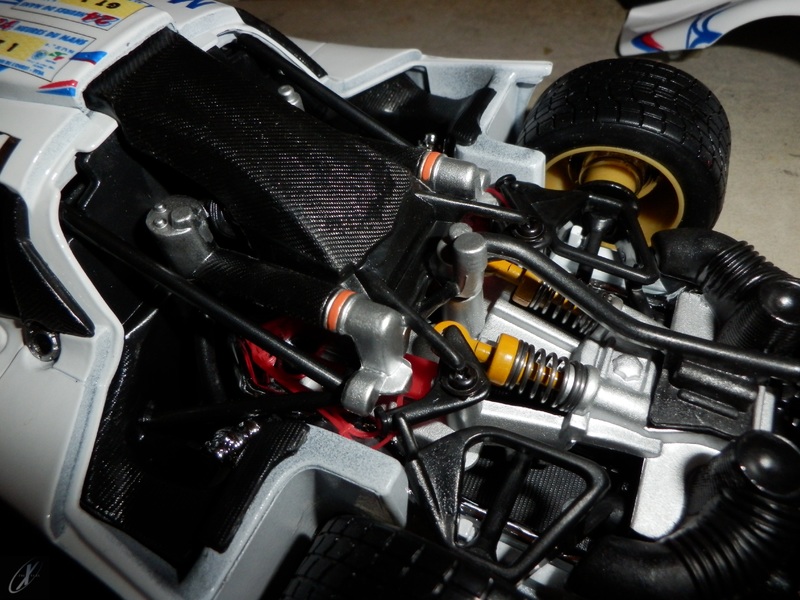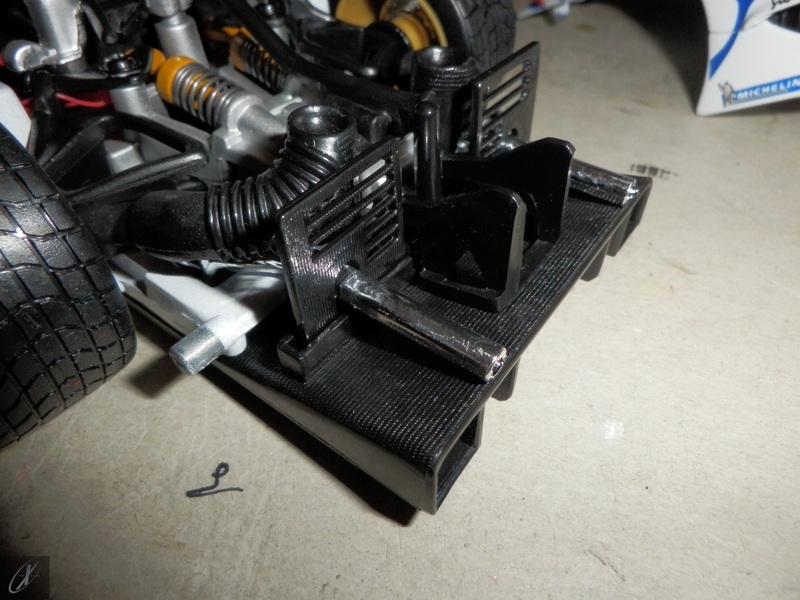 My "to do list" was:
- Remove all logos from the bodywork;
- Paint the rear spoiler white;
- Paint the wheels silver;
- Sand the tire thread for greater realism;
- Disguise the additional headlights that the competition car has;
- Remove all white tampos from the front splitter, door trims, doorsills and tires;
- Swap the racing seat for a pair of road sports seats;
- Change the dashboard for road configuration;
- Swap the original (nasty) gearbox lever for a resin unit from Légènde Miniatures (meant for the F430 GT2);
- Replace pedals with PE (Tremonia);
- Modify the engine for the road configuration (including catalysts and mufflers);
- Replace the original brake discs with perforated discs;
- Detail the headlights;
- Add registration plates;
- Place a mesh grille on the radiator inlet;
- Add mesh grilles at the back;
- Paint all the interior of the passenger compartment, engine compartment and engine cover matte black;
- Disguise the fixation points of the antenas;
- Modify the rear extractor and rear spoiler fixations;
- Add Porsche logos to the wheel centre locking nuts;
- Add brake lines and all other pipings on th eengine bay.
Stripping the car apart: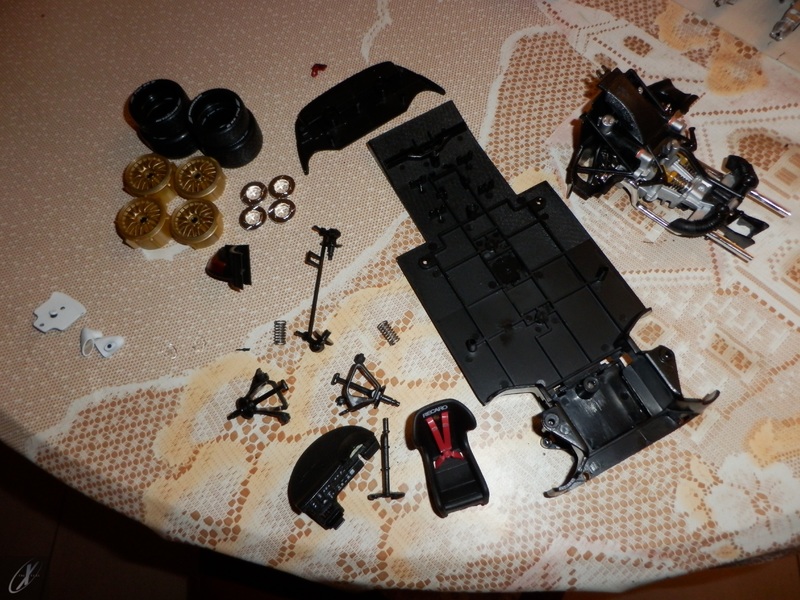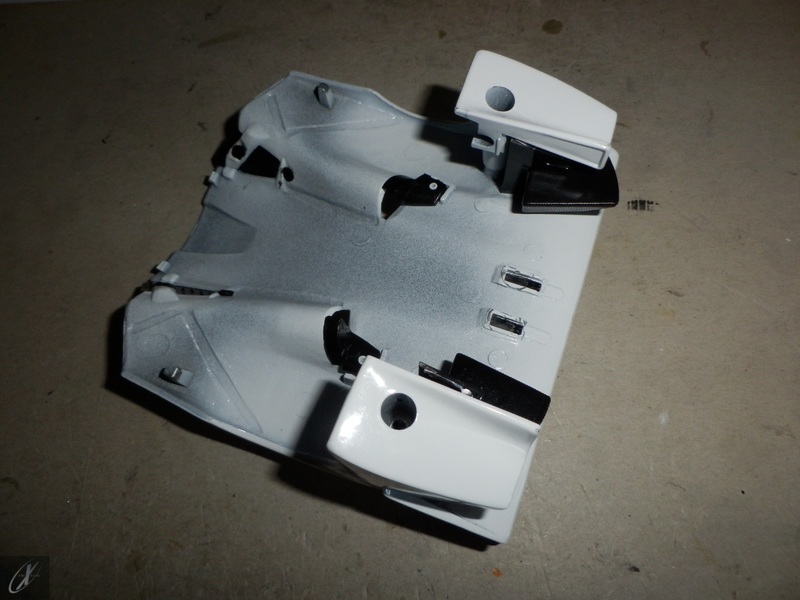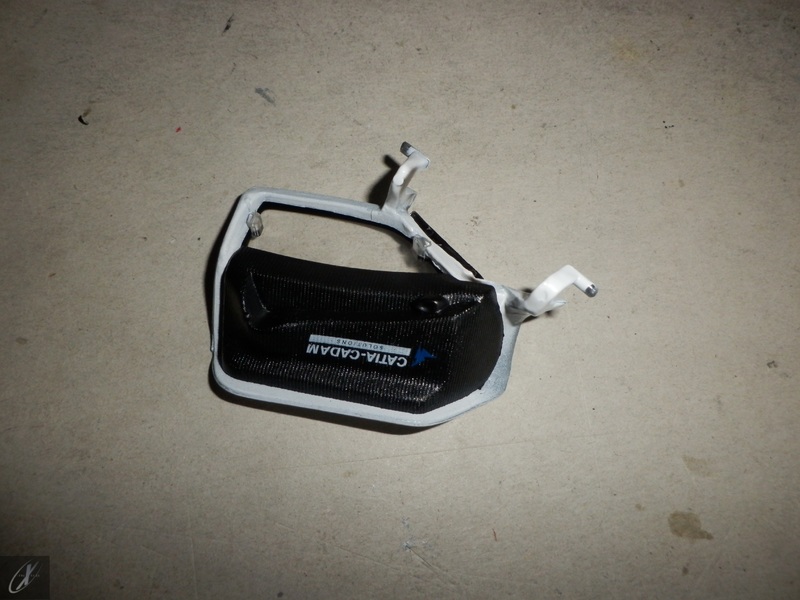 The engine out the engine bay: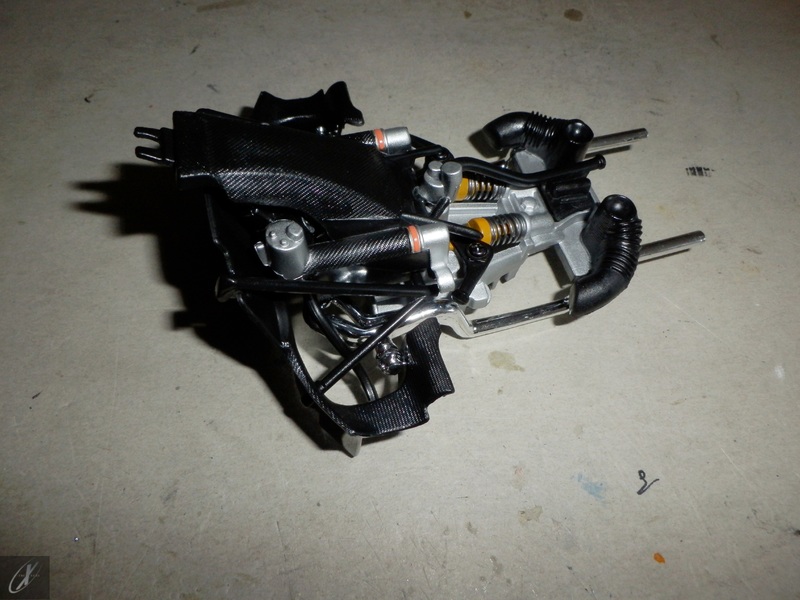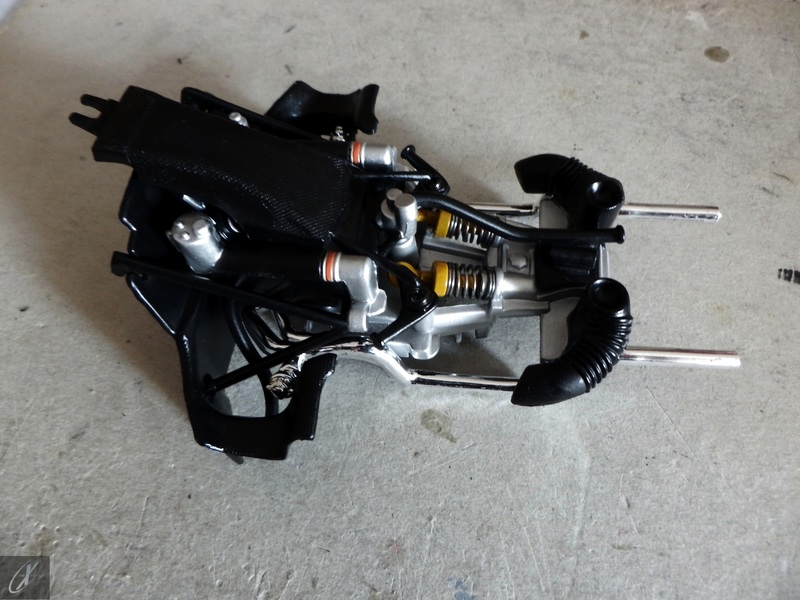 The seats (from Légende Miniatures) would have to be reshaped so they could fit the passenger compartment: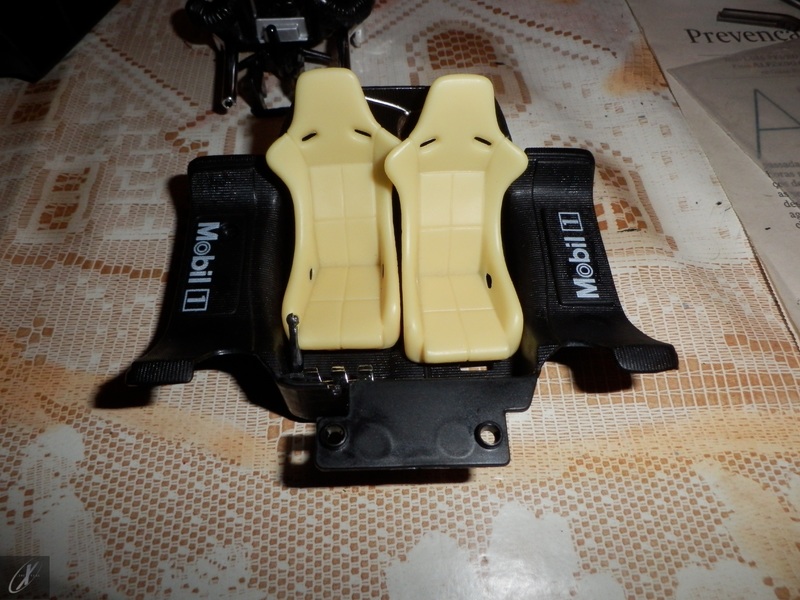 Wheels and tyres striped and ready to be "treated"::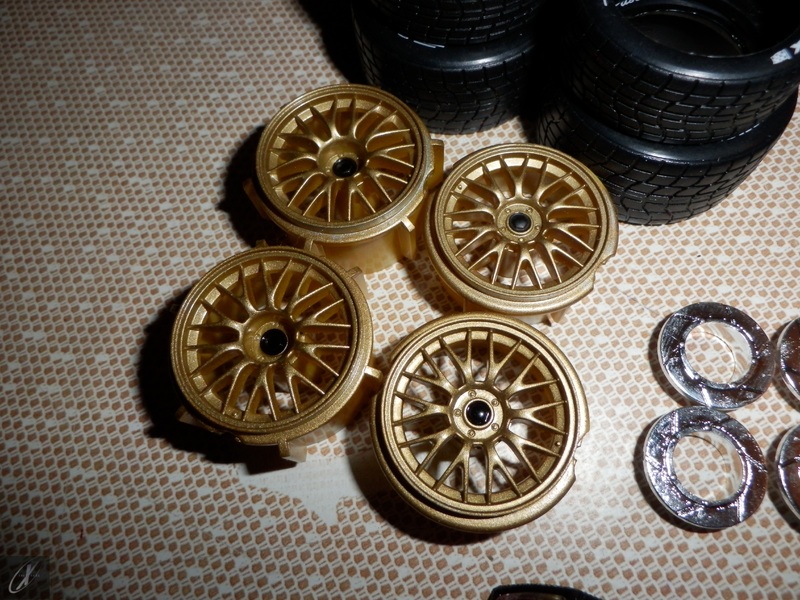 The discs to be replaced: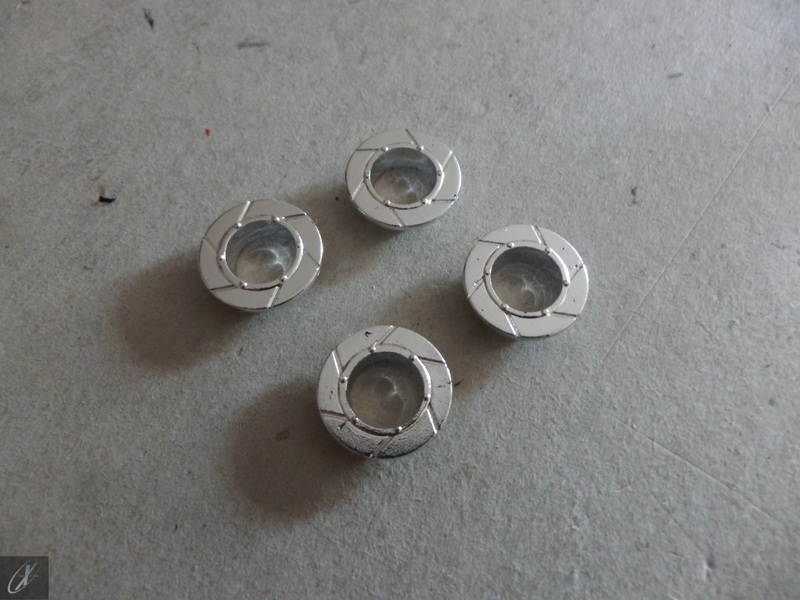 With a bit of alcohol the Michelin Pilot SX letterings of the Le Mans winning tyres is gone. Interesting though is to notice that on th inner side wall I found the lettering "Bridgestone" on relief. It's not entirely true to the original but I think it lends a bit of extra detail: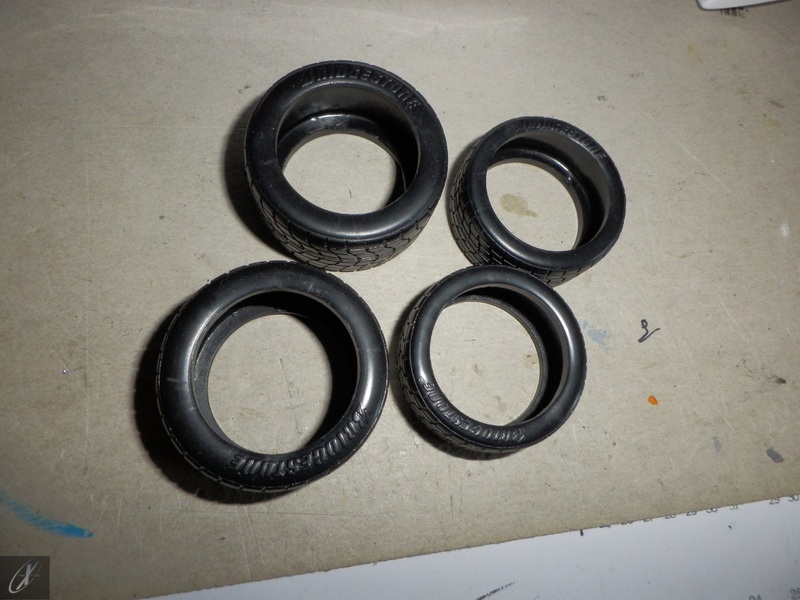 A few hours, some ketone, cotton swabs and some very black fingers later, the bodywork is stripped from its deco: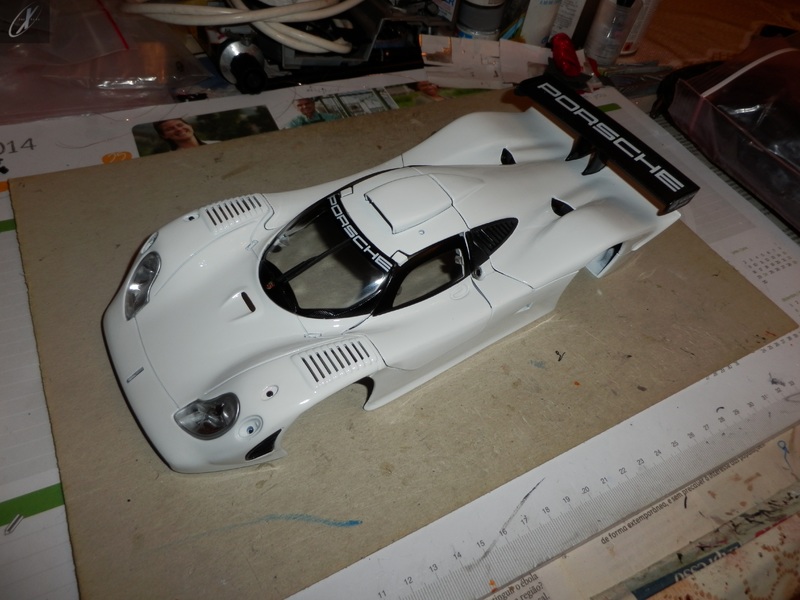 While the body is in the painting shop drying (sprayed the inner surface of the panels matt black), I'll get to some other stuff. First of all, theseats have to fit in the cramped carbon tub, especially height-wise. The driver's is IMO ground down enough to fit but I still have to do the same to the paassenger seat. Just look how much I had to cut: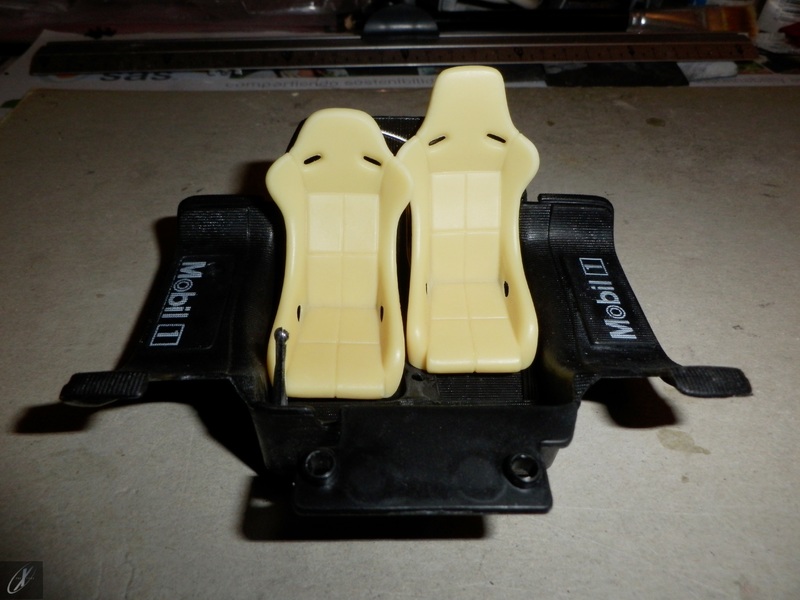 The back of the original seats is flat so I have to sand down these "ribs" the Légènde seats have: