Discussion Starter
·
#1
·
Latelly I've been gaining the (bad) habit of embarking on more than one project at a time... and this is just one more example. Some time ago I had bought 2 cheap Jouef Evolution Ferrari 330 P4s, a berlinetta and a spyder, always with the intention of one day recreating two of the only three original 330 P4. The berlinetta will reproduce chassis #0858 just as it raced the 1967 24h of Le Mans (finished 2nd place) and the spyder will reproduce chassis #0856 with the spec of its last race for Scuderia Ferrari, the 1967 BOAC 500, in Brands Hatch, finished 5th: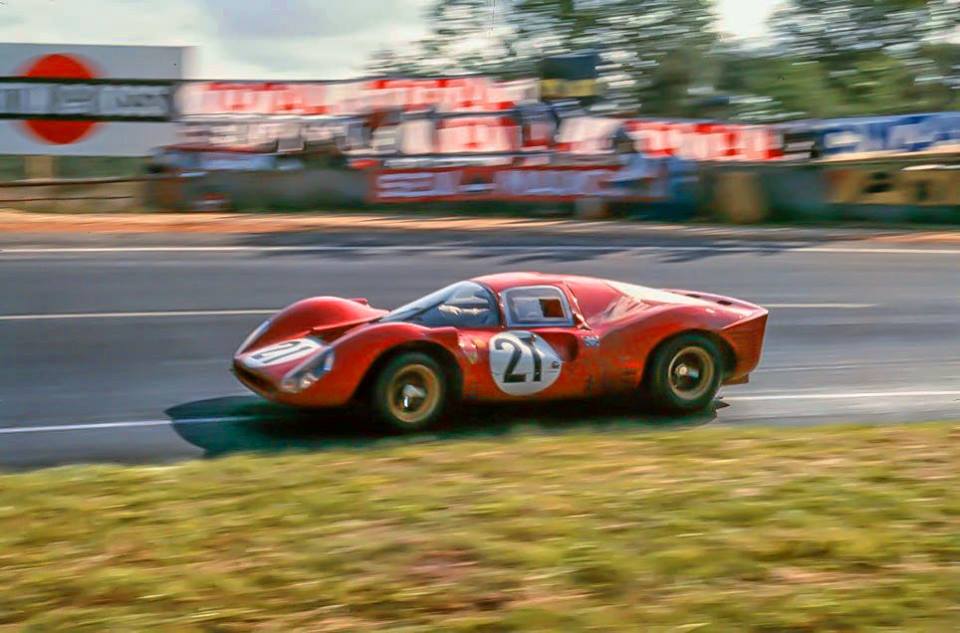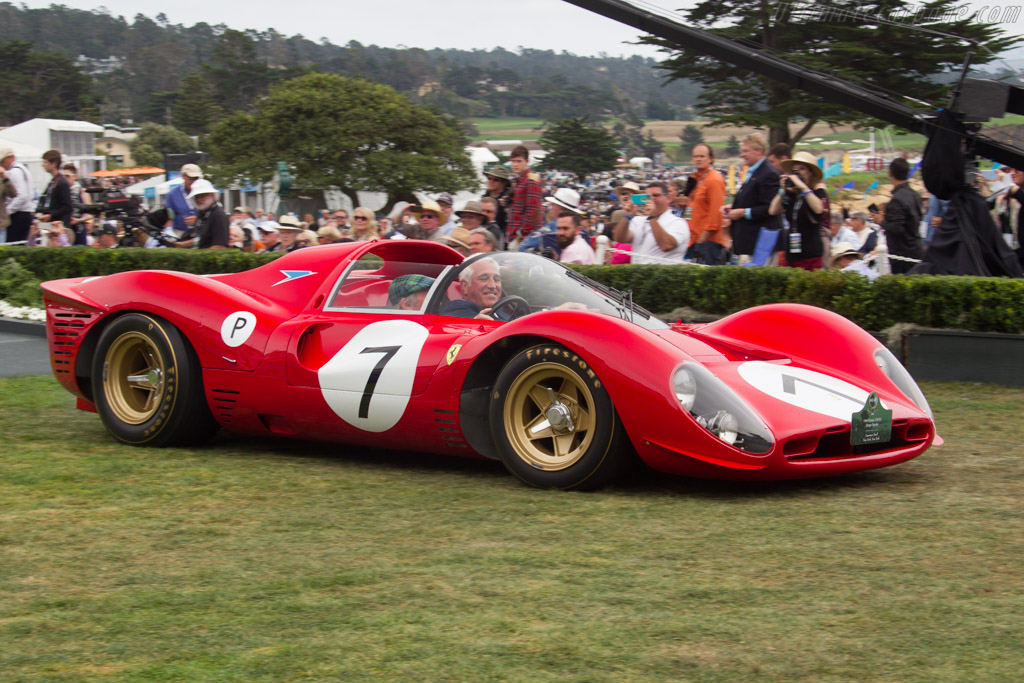 This is what I begun with: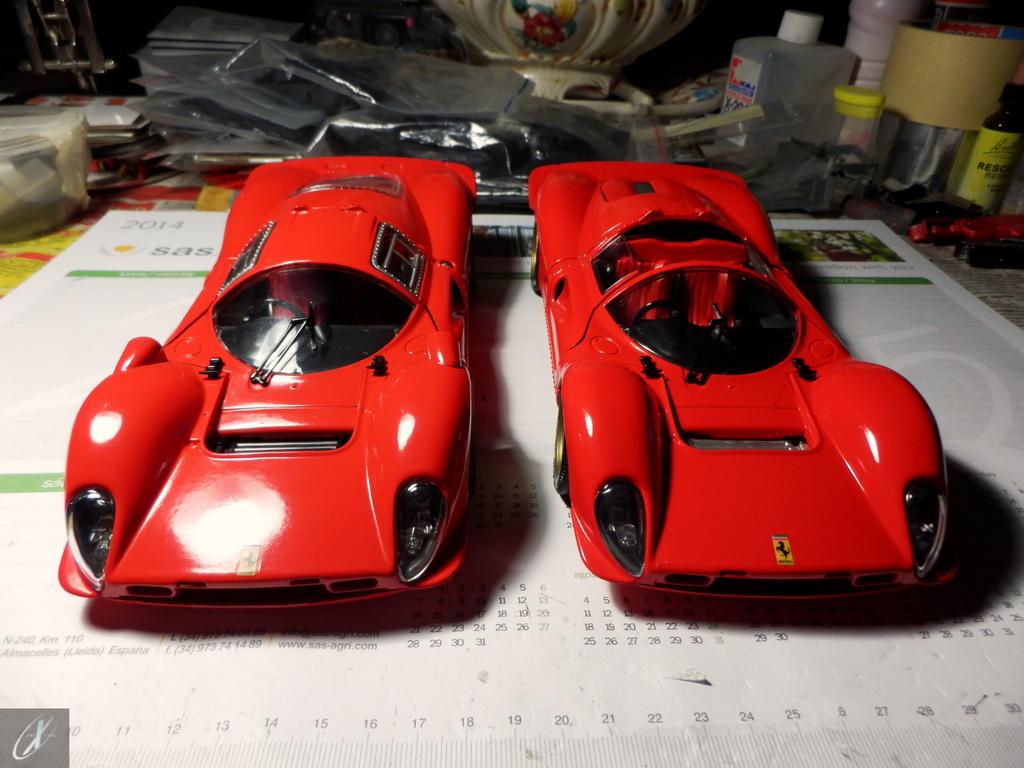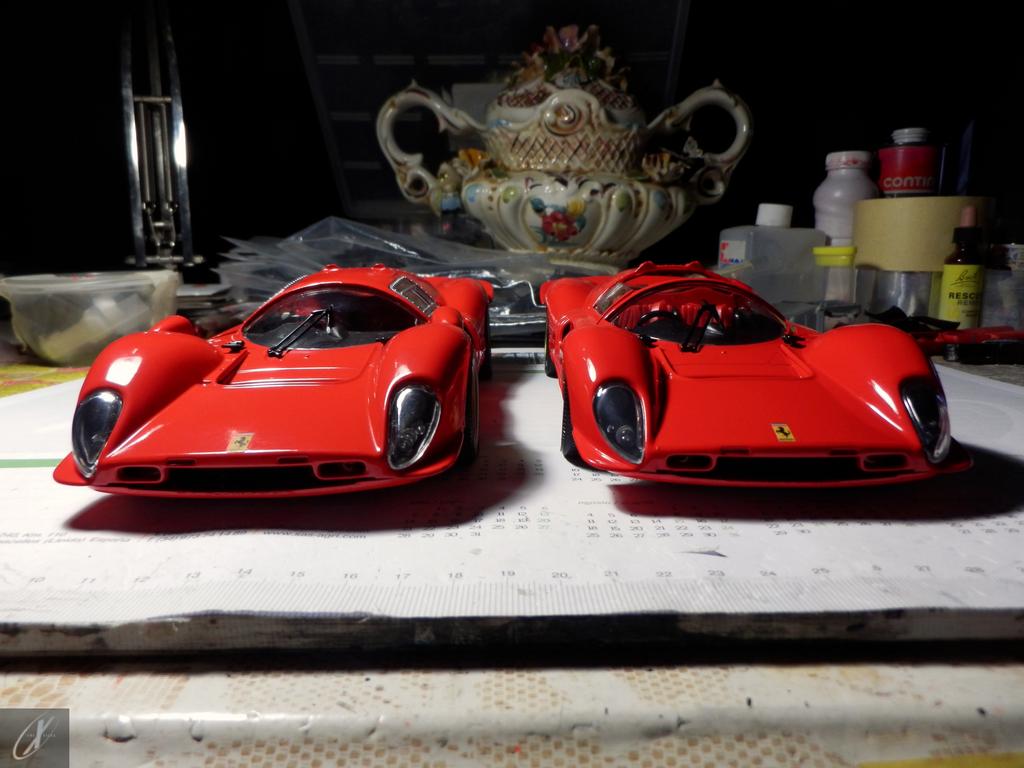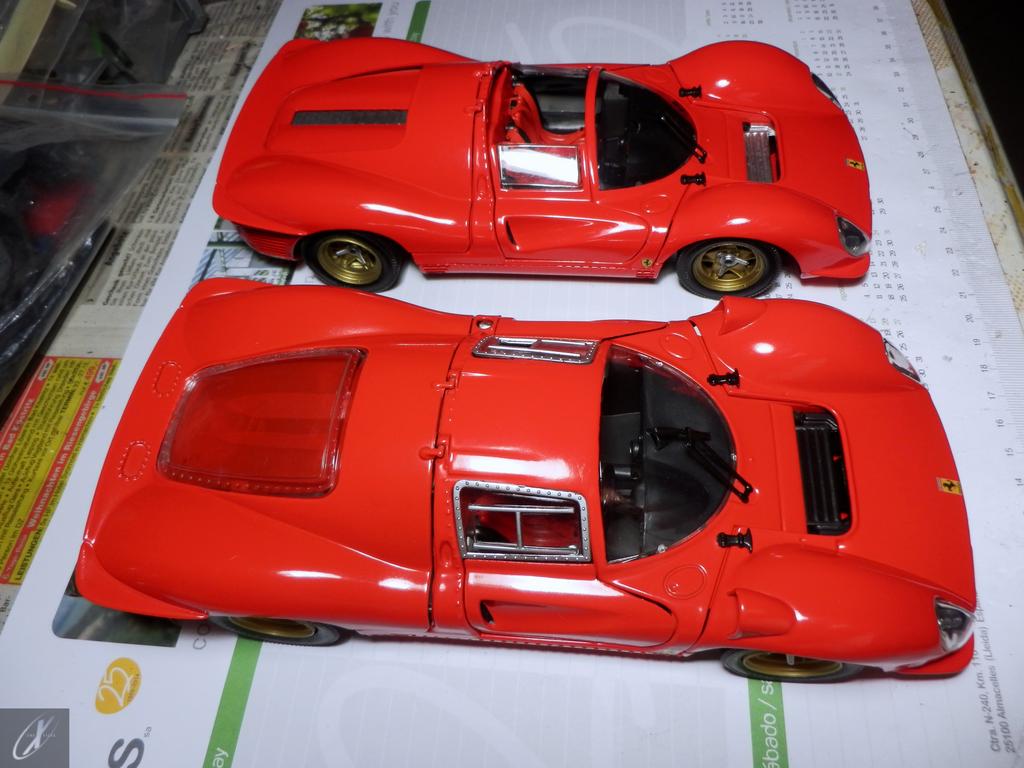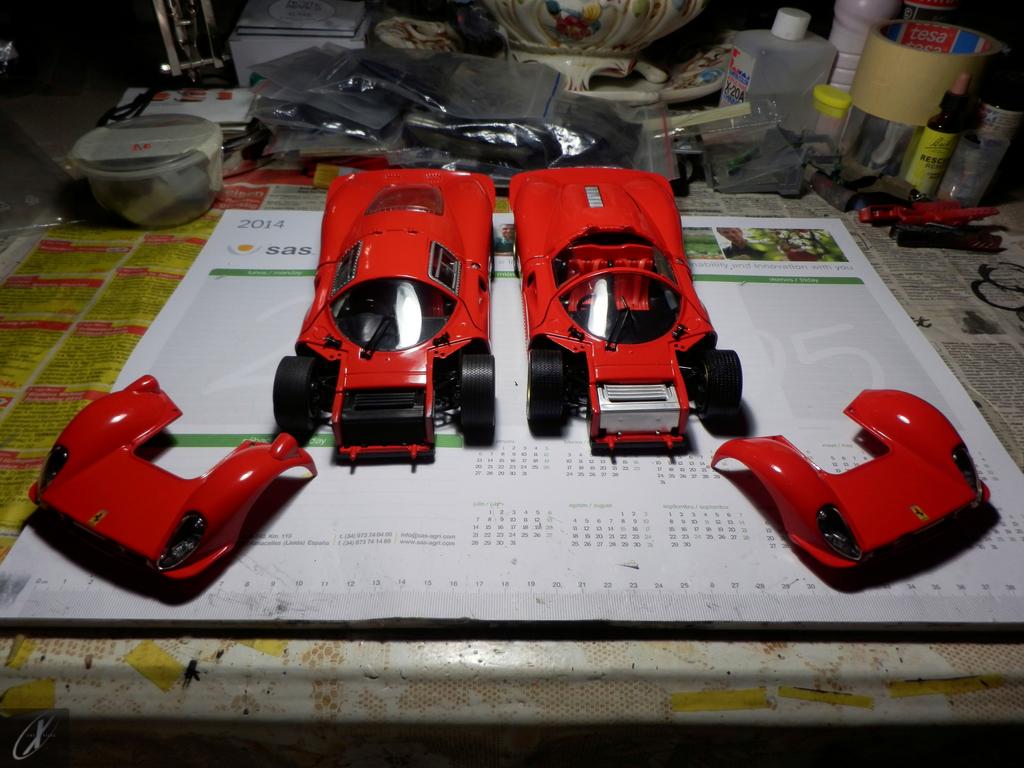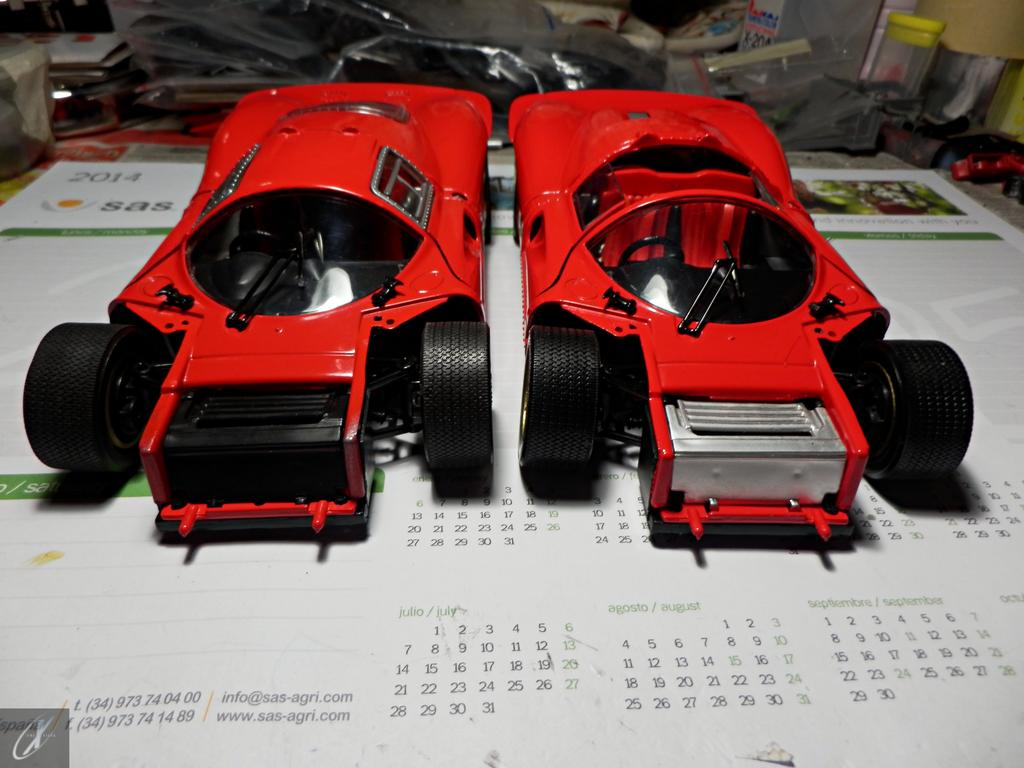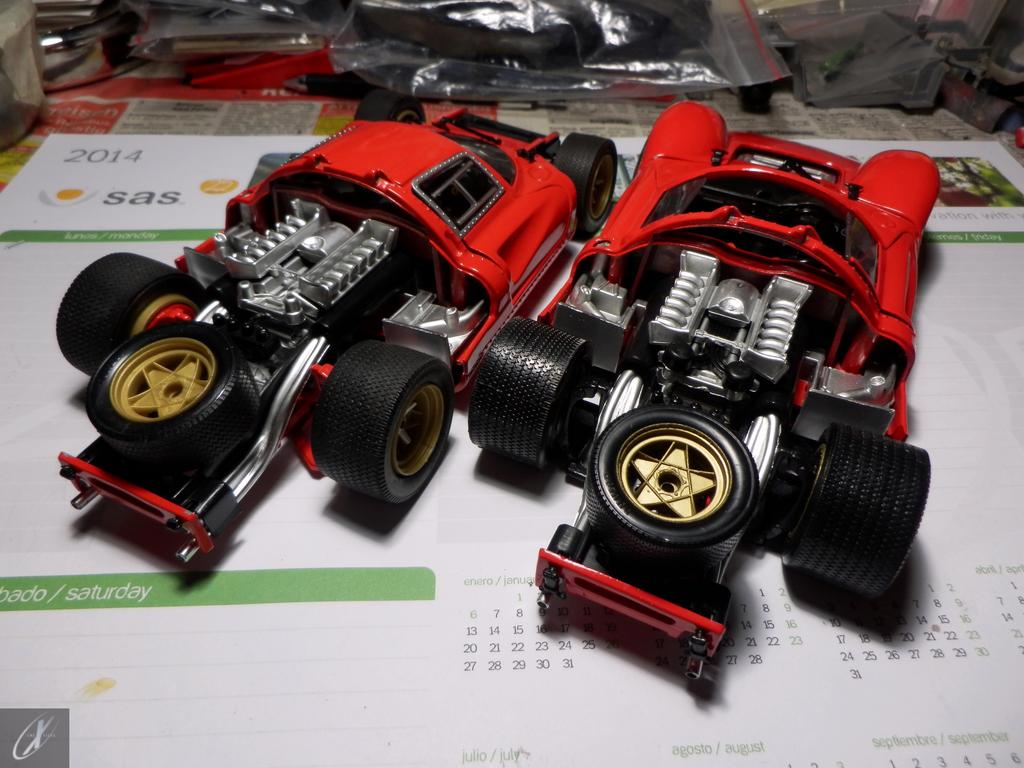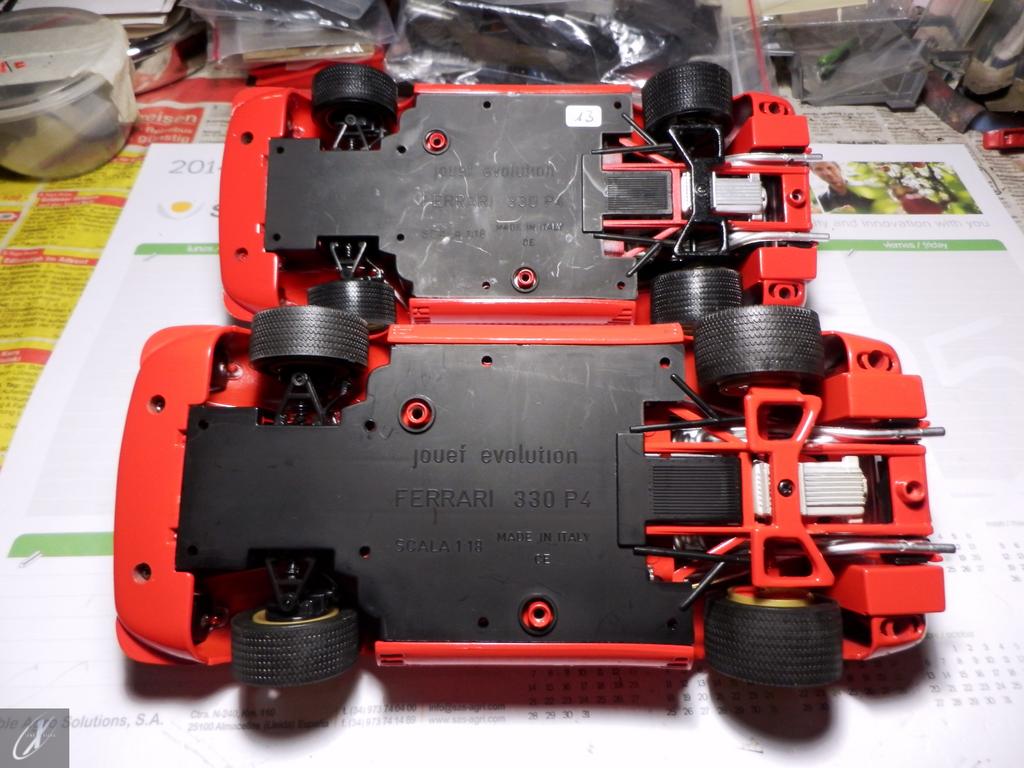 And this is the "charge book" (at least provisional, something else is always added during the work):
Paint the interior of the panels and the belly plate in aluminium;
Paint the tubular chassis matte black;
Detail engine (includes painting the exhaust lines flat white, add the twin spark ignition system and the Lucas injection system fuel supply lines, paint the driveshafts, respray the engine block and gearbox, add pipes, cables, etc.);
Detail suspensions and brakes (includes adding brake callipers, brake discs, adding coil-over spring struts, adding brake lines, cooling ducts, etc.);
Detail radiator and surroundings (includes adding mesh to the radiator, adding pipes and clamps, etc.);
Detail the interior (includes painting the tub in aluminium, the seats in red, redoing the gearbox lever, new pedals, new 4-point fabric belt harnesses with photoetched buckles, etc.);
Detail wheels and tires (sanding the tyre surface, painting the rims golden, adding the valves and fitting the spare tyre correctly);
Add the respective decals (custom-made by Légende Miniatures);
Paint the aluminum window frames;
Retouch the bodywork where necessary (the paint isn't too bad and I don't intend to respray it) and paint the air inlets and outlets matte black;
Add the central vertical element of the front air intake) and a "duck-tail" rear spoiler on the #0858;
And everything else that comes along the way!!