First, disassembling both models is rather simple. The undercarriage is only clip-on and only underneath this plastic cover you will find the bolts that hold the 2 half shells together. Already I can tell the plastic parts will be hard to work with cause they are too bendy, which after painted will cause cracks and dificult drilling wholes or cutting bits cleanly: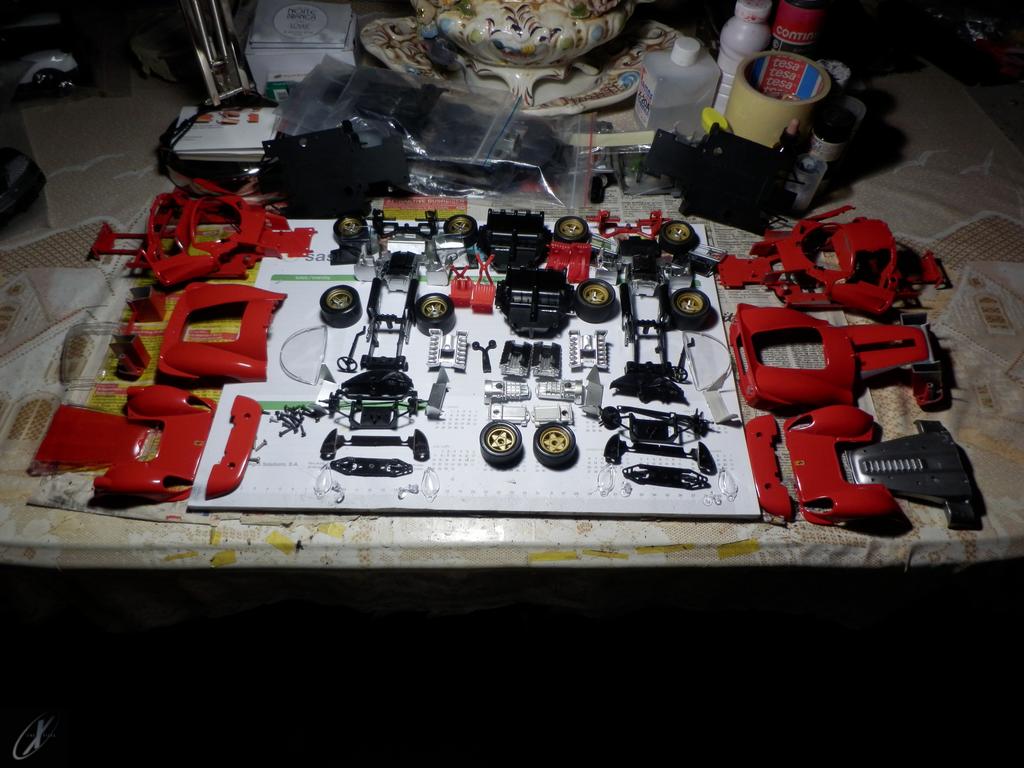 The quality (and not cheap at all) decals I had custom madefrom Légende Miniatures: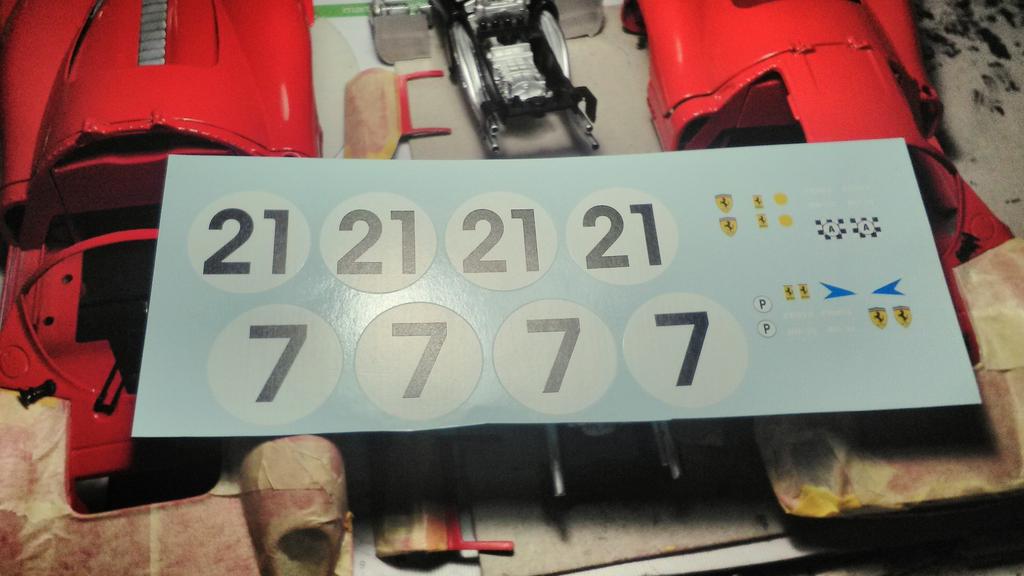 I wasn't very happy with the headlights to begin with and was always going to be one of my focal points (no pun intended). The low and high beams were moulded in one single clear plastic part so I separated each lamp, adjusted the shape of the high beams (which I wraped the rear part in aluminium duct tape to mimick the reflective background) and replaced the low beams with a set of Légende chrome-ringed headlights. Of course, first I resprayed the headlight cluster matt black before gluing all back in: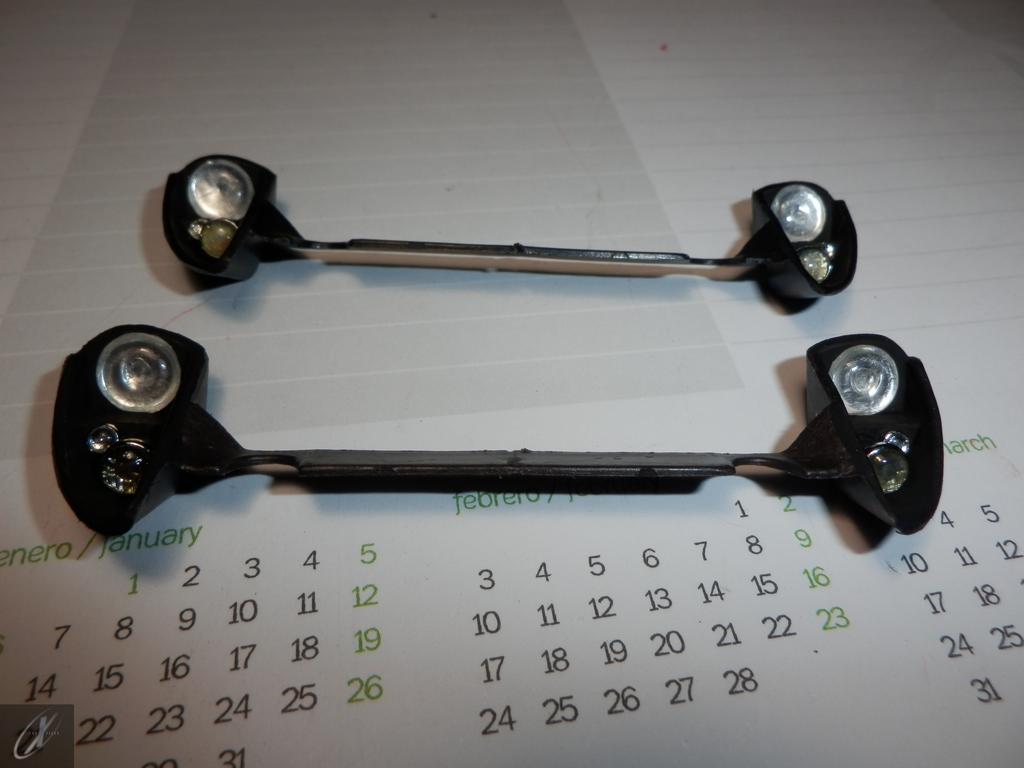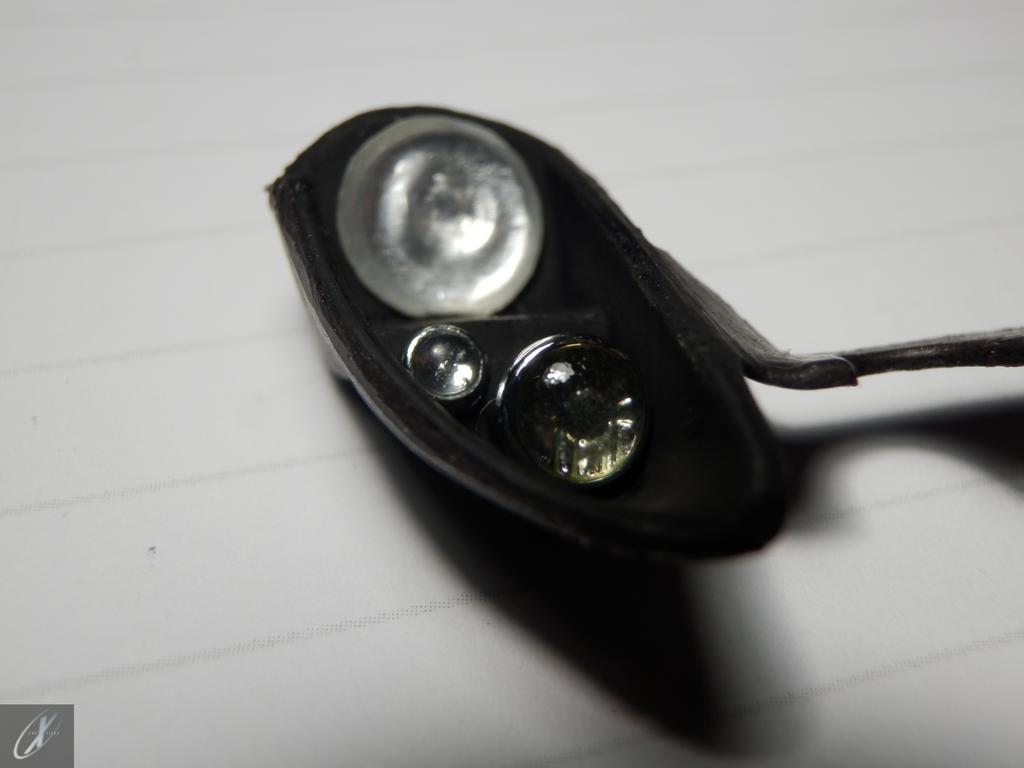 The original taillights were just completely clear. apparently they thought that, since the body panel underneath was red, it wouldn't make much of a difference... but it does. Sunce I intend to add a reflector behind the lenses, I painted them half orange and half red and added the chrome frame (also made with aluminium duct tape):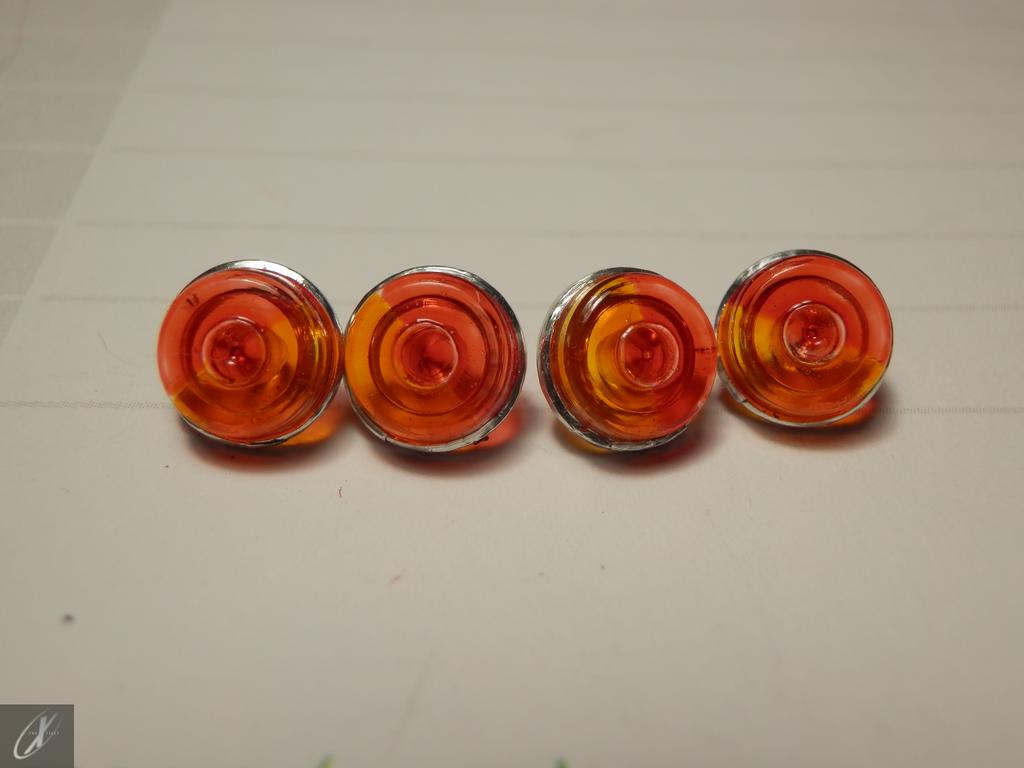 Painted the wheels golden and the friction plates for the knock-offs (aluminium for the 0858 and black for the 0856) and added valve stems that I did from 1 mm steel wire. The threads of the 4 "rolling" tyres were sanded down but left the spare tyre intact: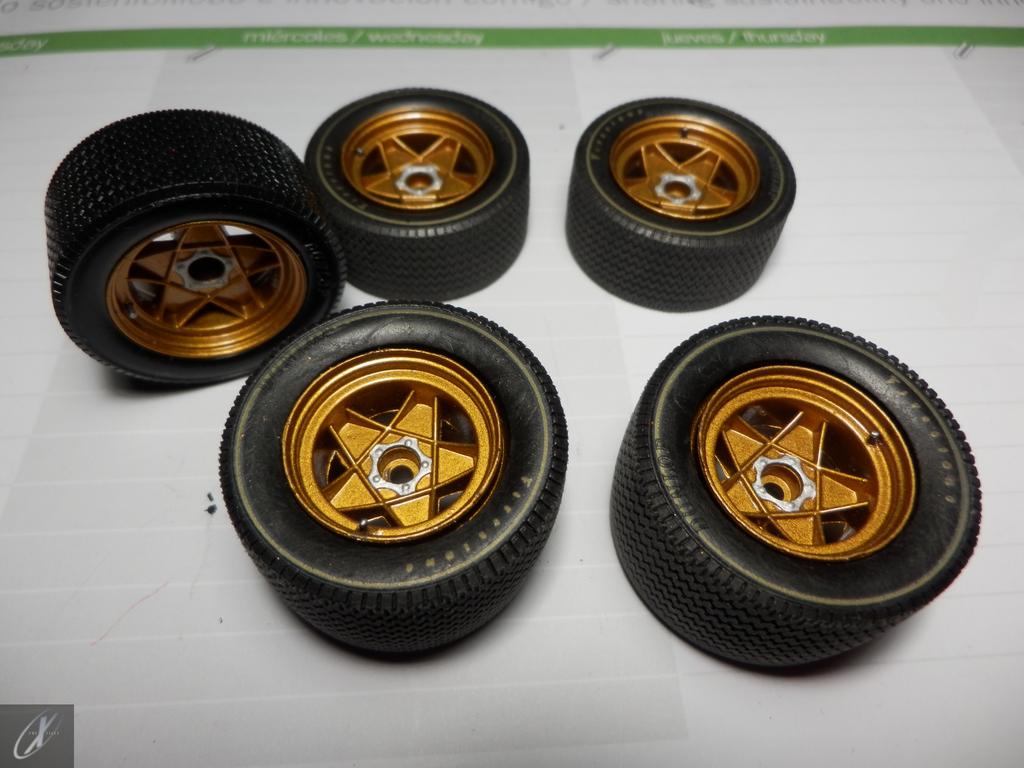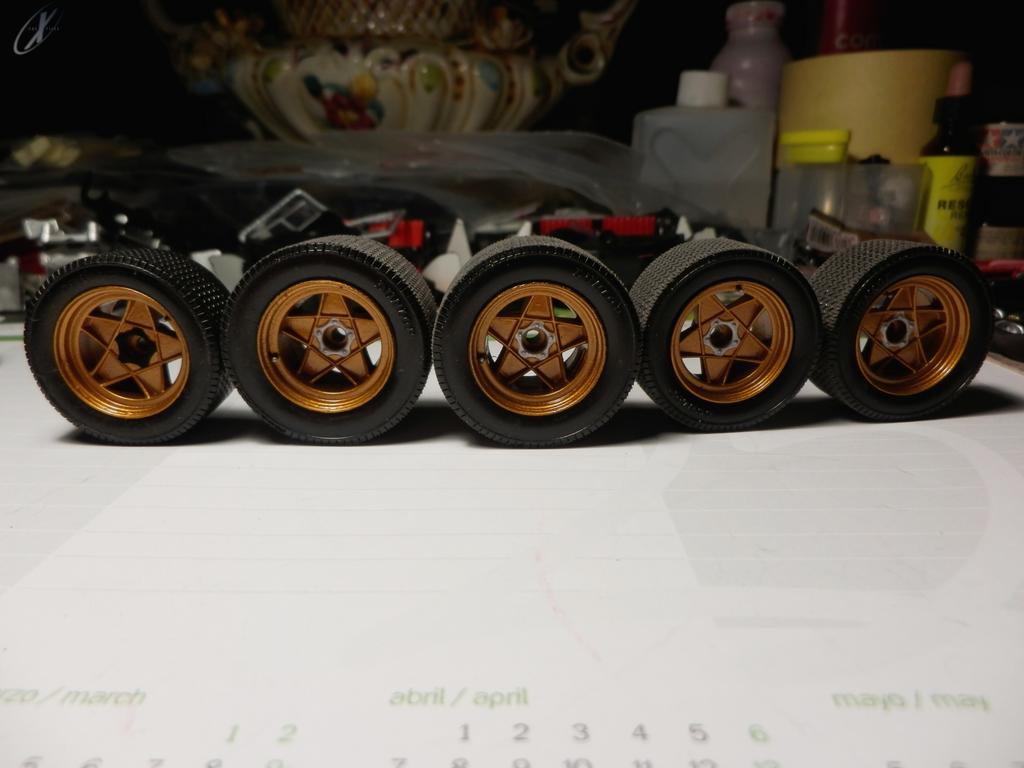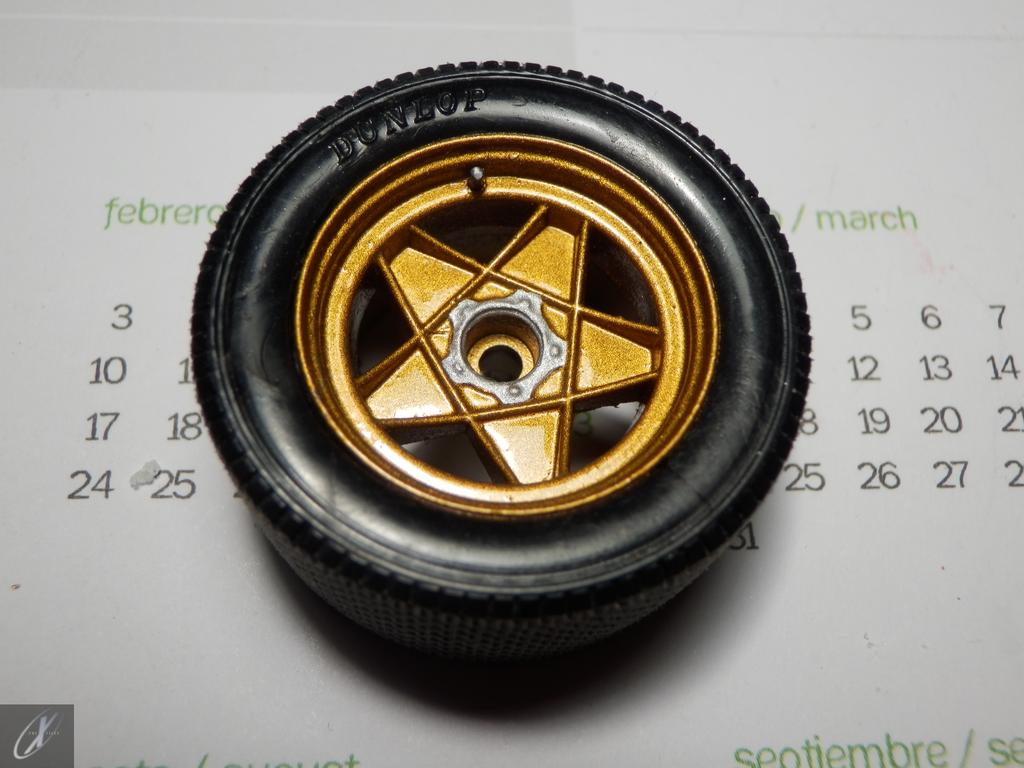 Covered the faces of the brake discs with aluminium duct tape and sanded them lightly so they look used. Brake callipers will be scratchbuilt later: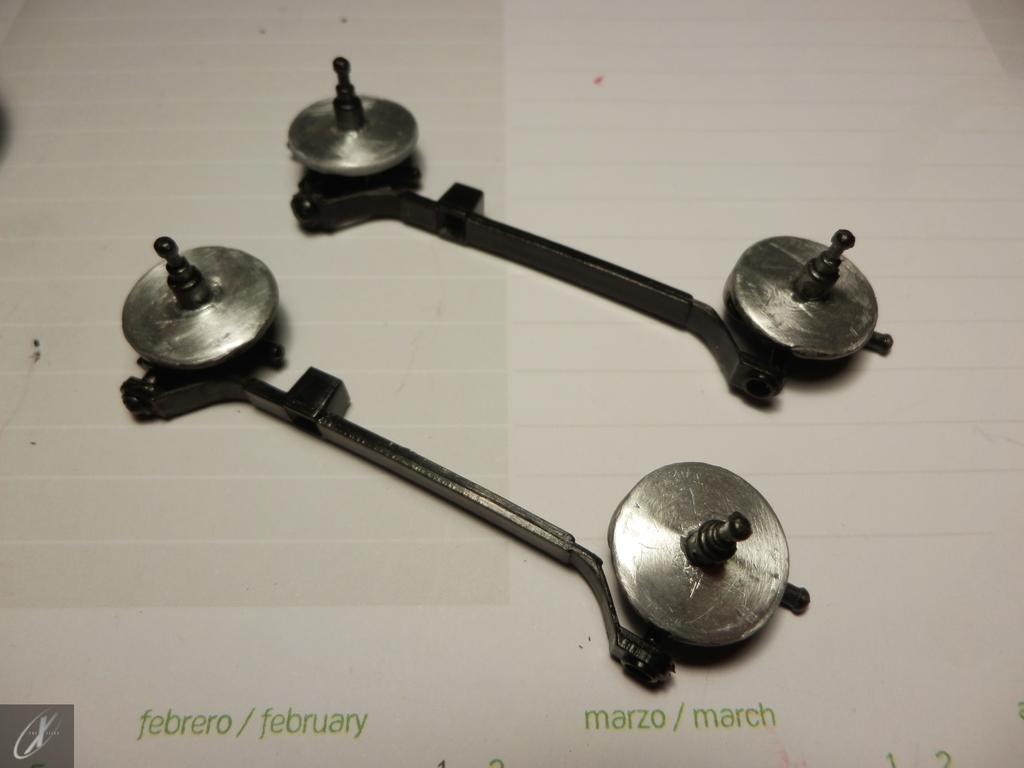 The rear brake discs I simply sanded the paint all the way untill the metal: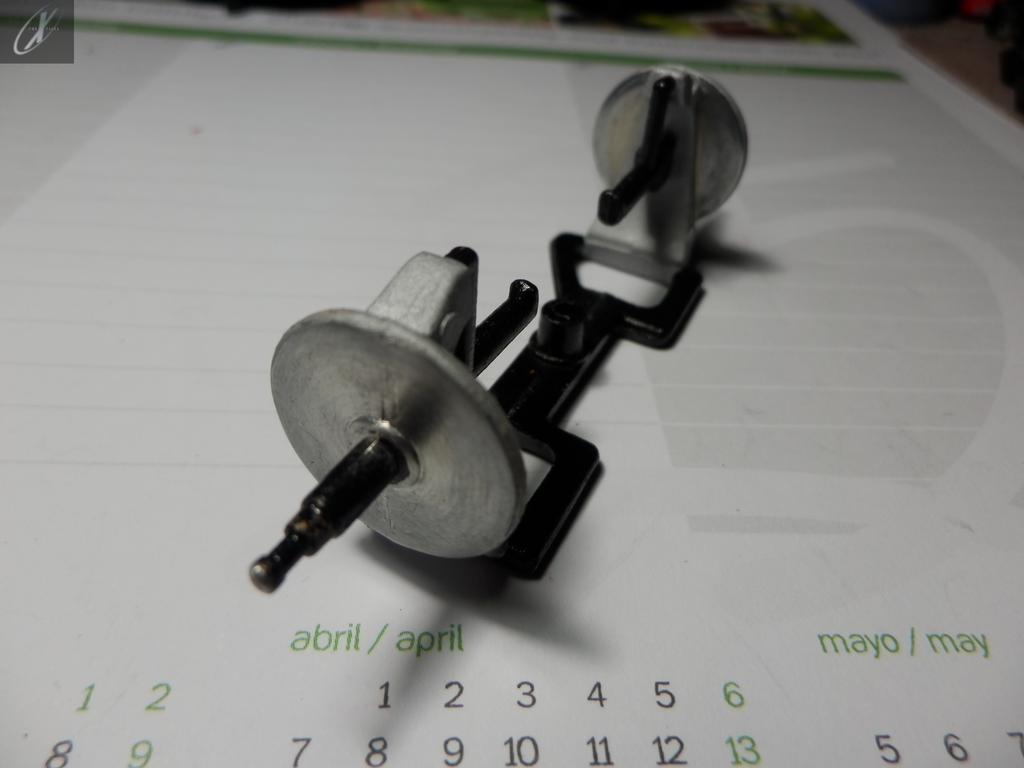 The floor of the cabin was just black plastic, the car has a tub made of aluminium plates riveted on the steel tubular spaceframe so I painted everything in aluminum and took the opportunity to highlight the seats in satin red and the dashboards in matte black. I then highlighted the knobs and buttons on each but nothing all that in depth: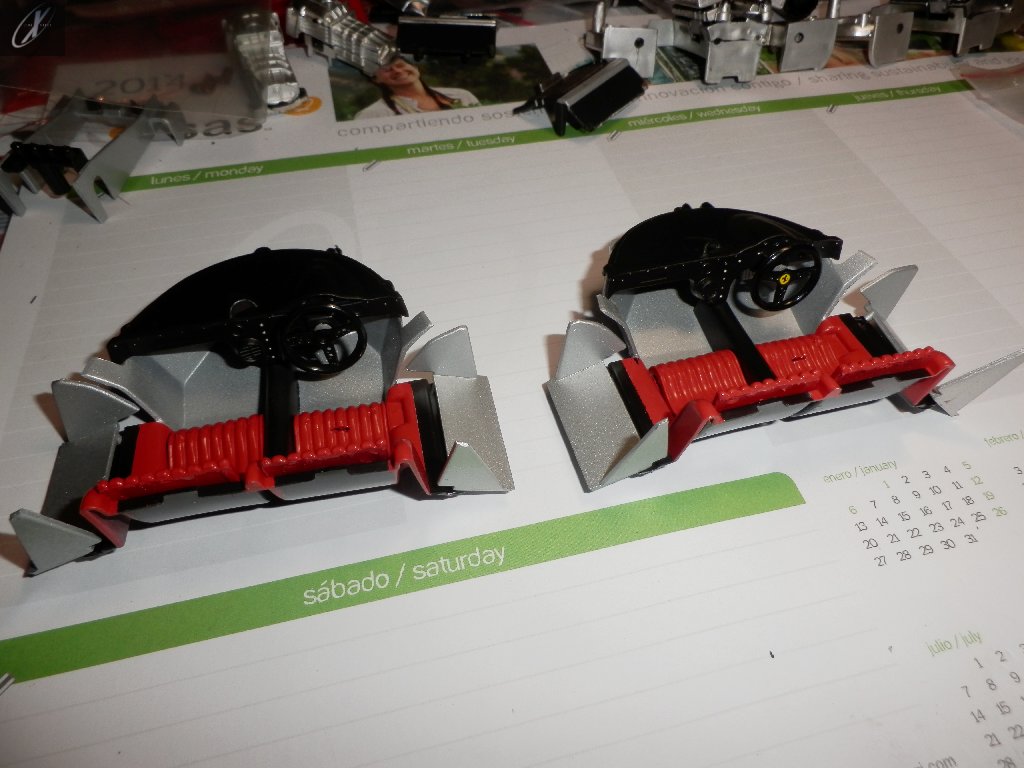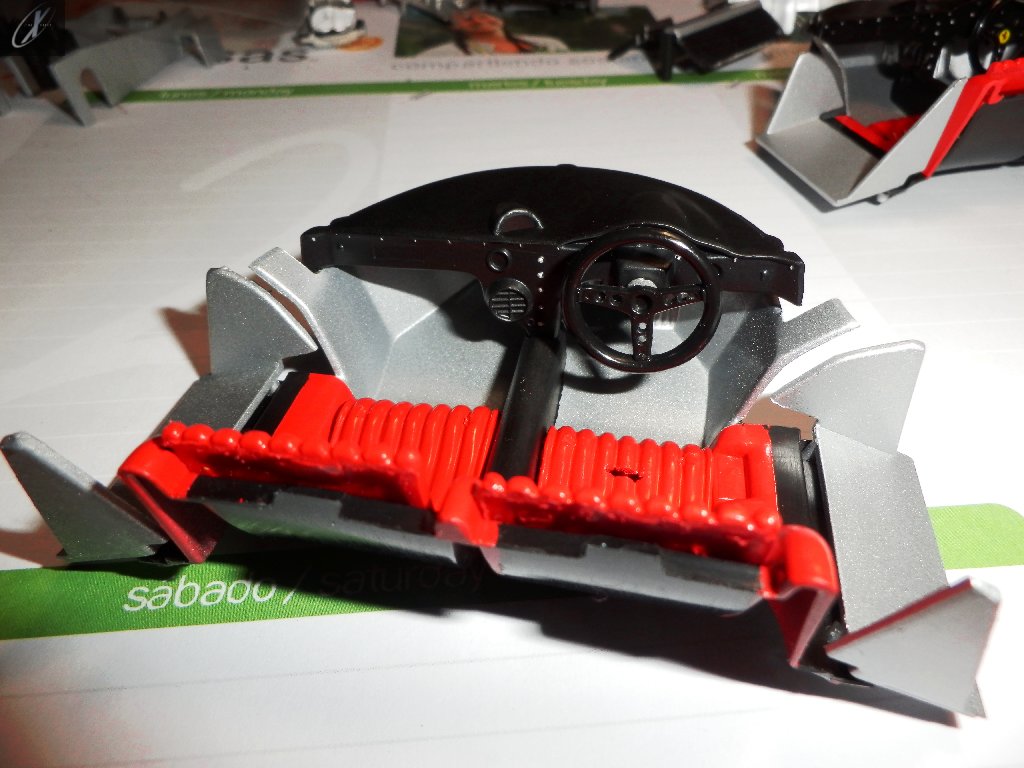 a bit more colour to the radiators, added a mesh on the front part, the water hoses and hose clamps: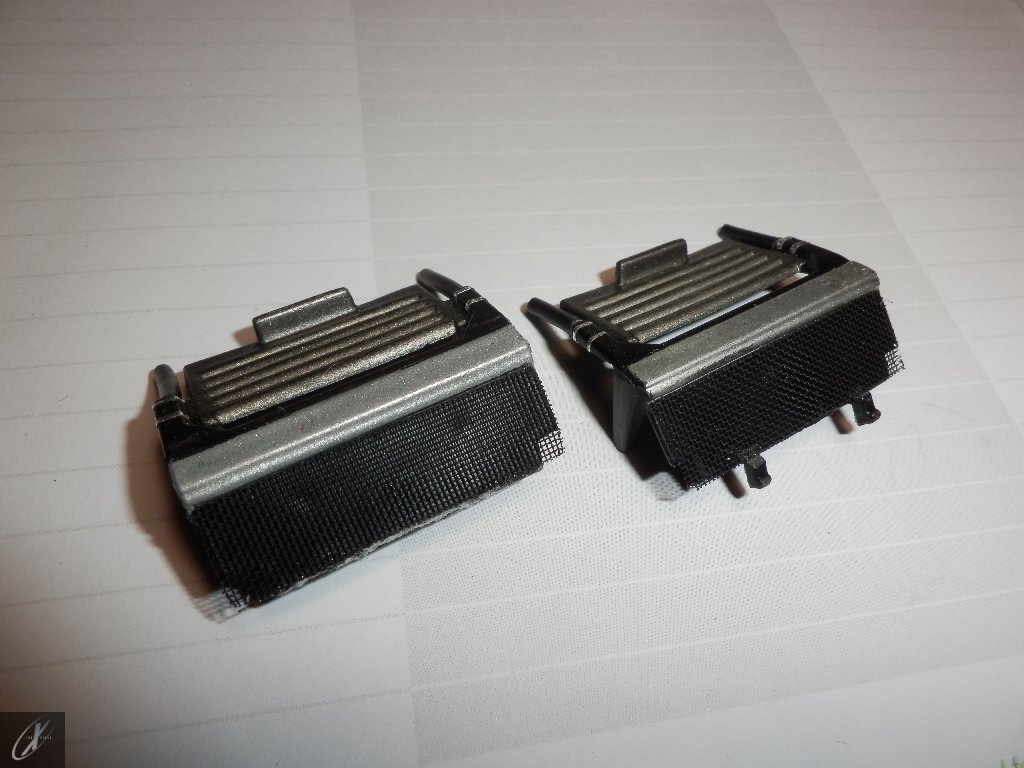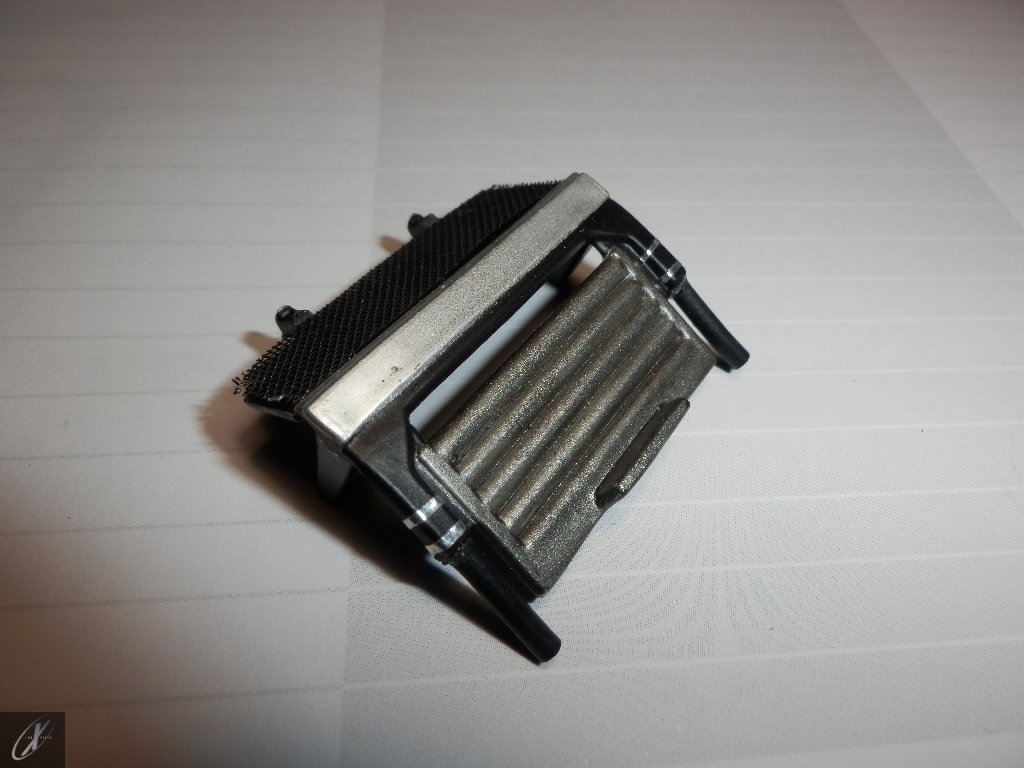 Work on the engines has barely begun. Drilled the holes for the twin spark ignition setup and the hole in the wheel arches where the brake cooling ducts will pass.The most complicated thing is yet to come which, in addition to going through all the cabling and piping, is the throttle linkage and the 2 distributors with 12 ignition cables each...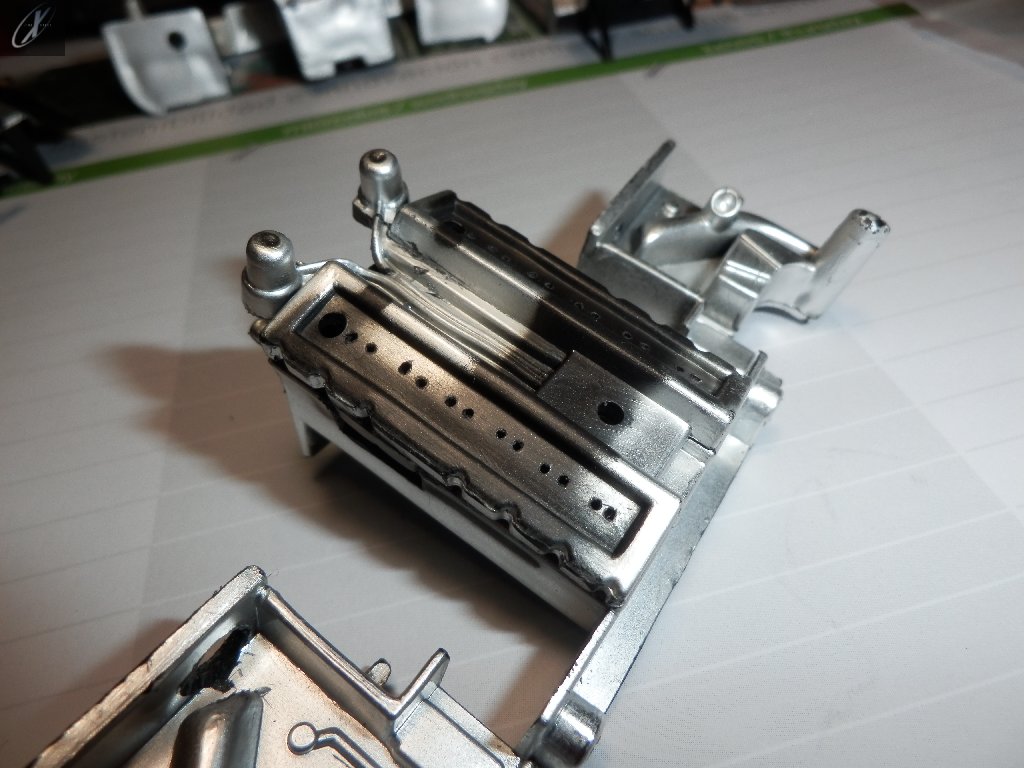 Part of the rear sub-frame has aluminum sheet guards, which in the model was just black plastic. It is now "aluminated" and with the spare tire mounts highlighted in black. It just needs a bit more detail on the 4 coils and connect them to the distributors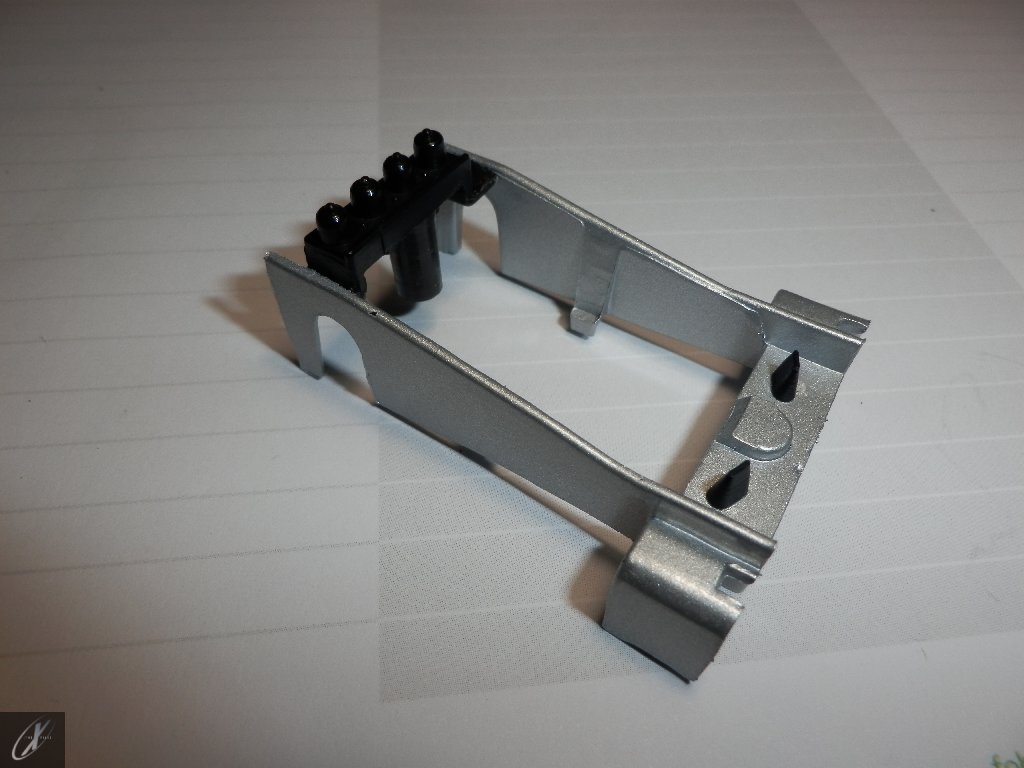 The exhaust pipes of the original model have the classic white ceramic coatingm which after removing the mold marks I replicated with matte white paint. A bit of dry fitting to see how they look on the chassis: