Thank you everyone! A few more updates: just finished adding all the cables and wiring on the engines, they're pretty much ready to close. A detail on the ignition cables and camshaft sensors: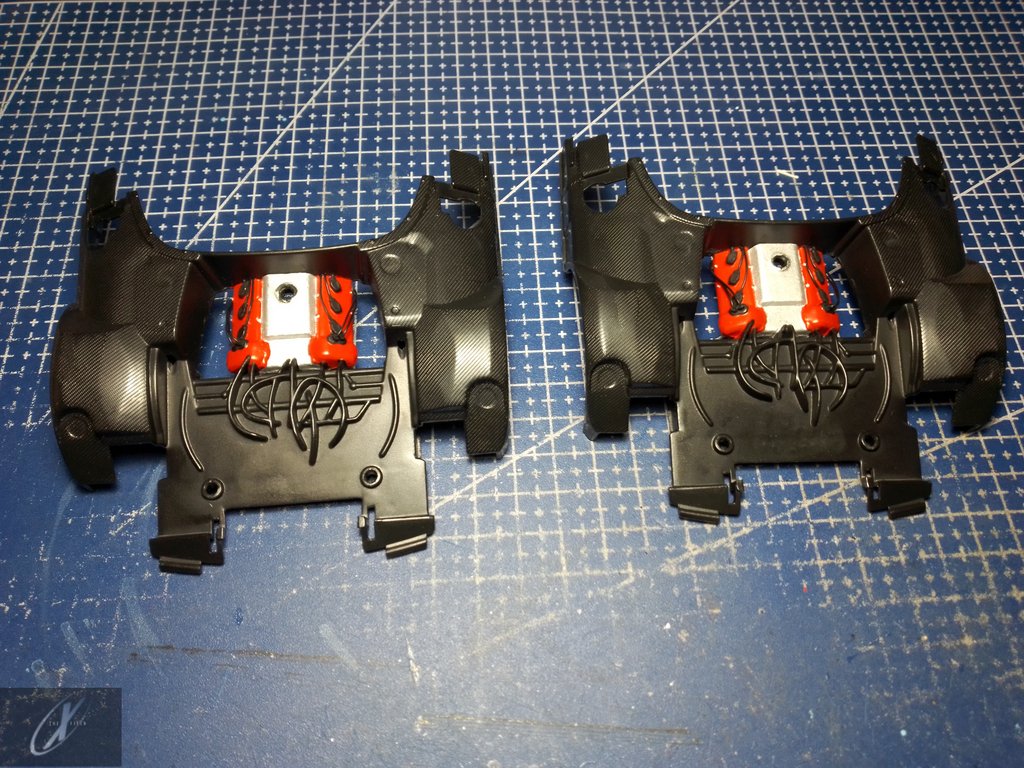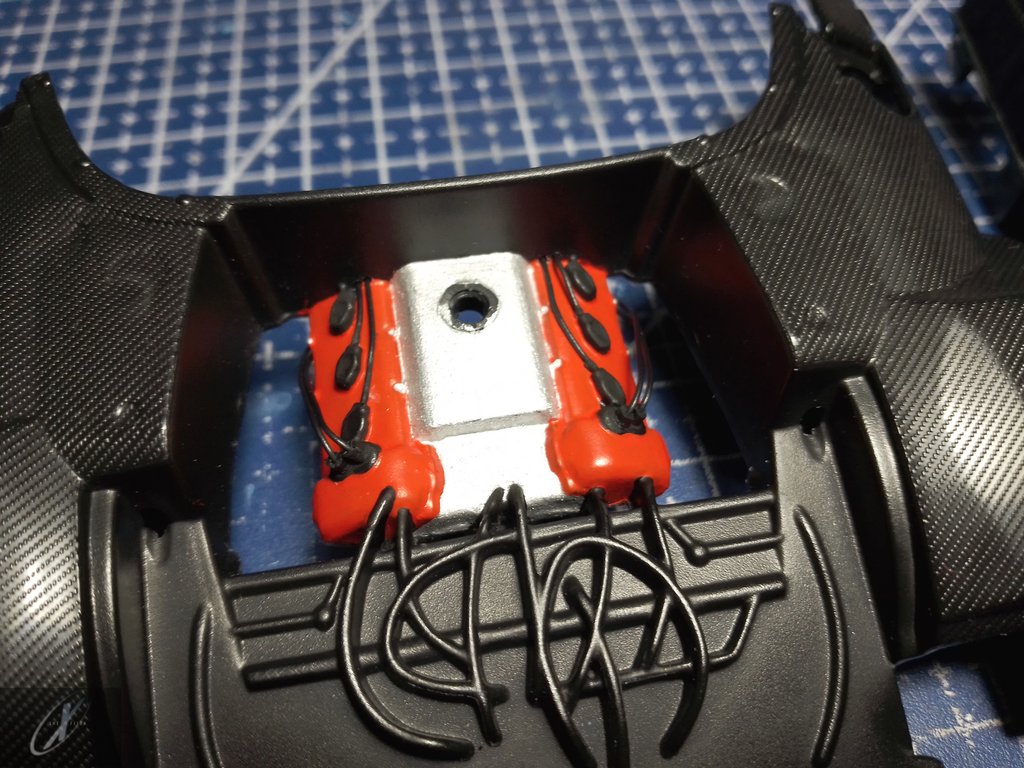 The intake plenums: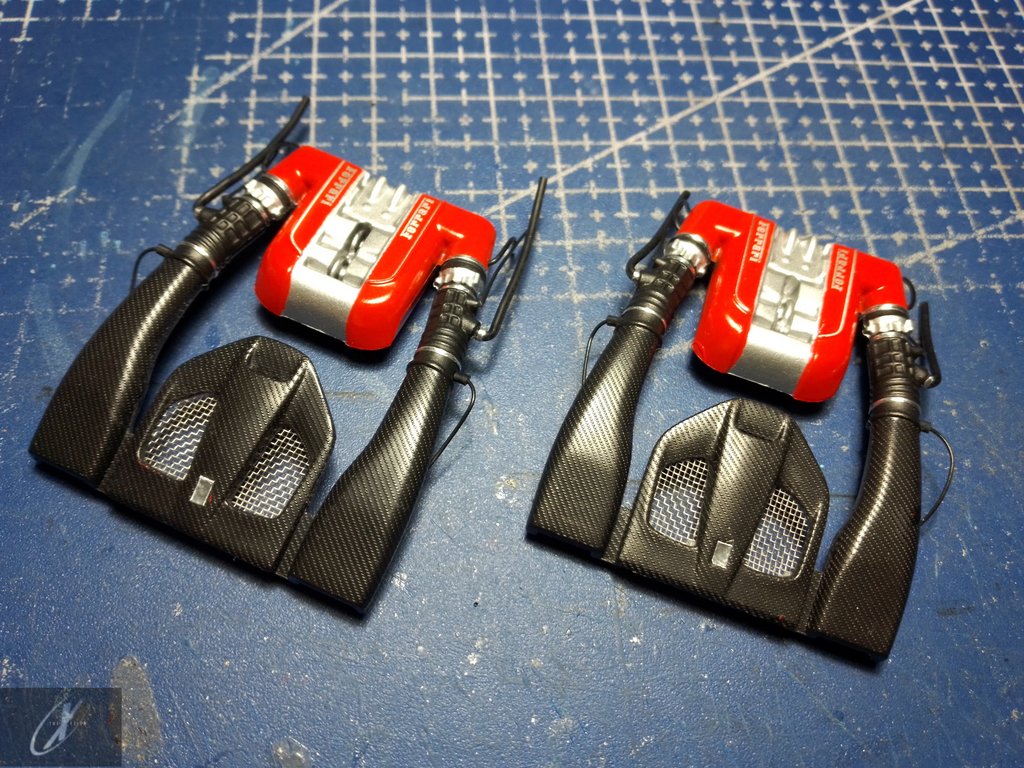 Assembled: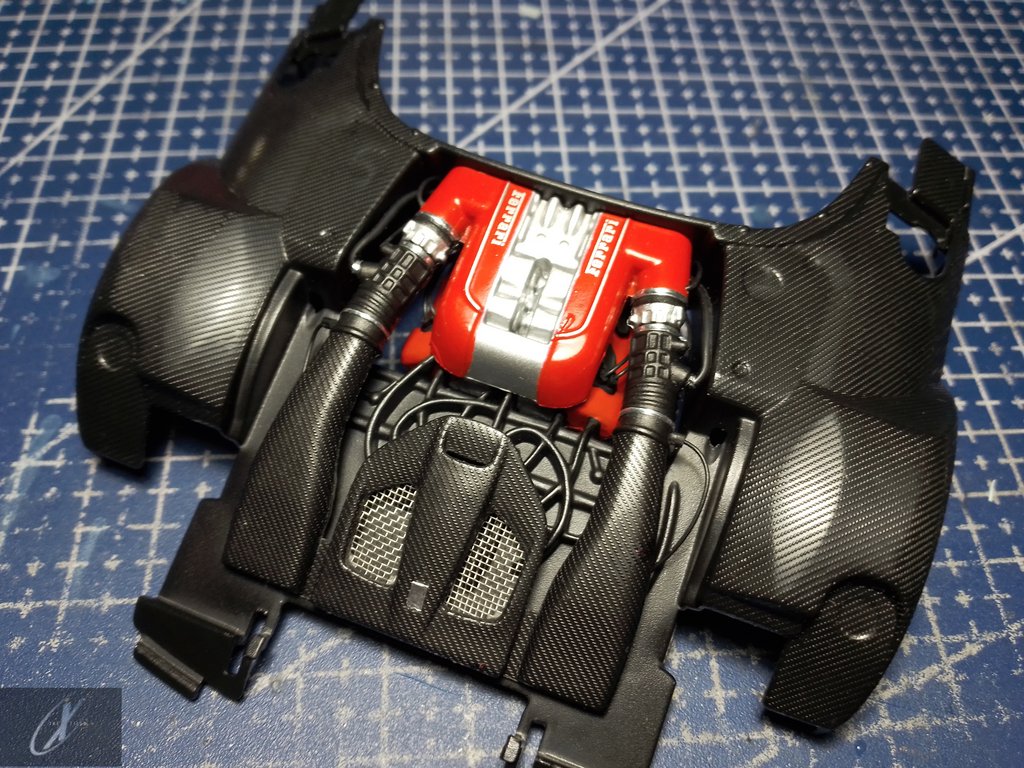 Albeit the real trunk space is lined with a very thin velour-type of cloth, the owner of the other SP1 also agreed it would look more "plush" if I flocked it with regular, thicker velvet. I then cut the pieces I previously templated with a bit of thin paper and shaped it just like the separate pieces the real car uses. This is how it turned up, I don't think it's too bad: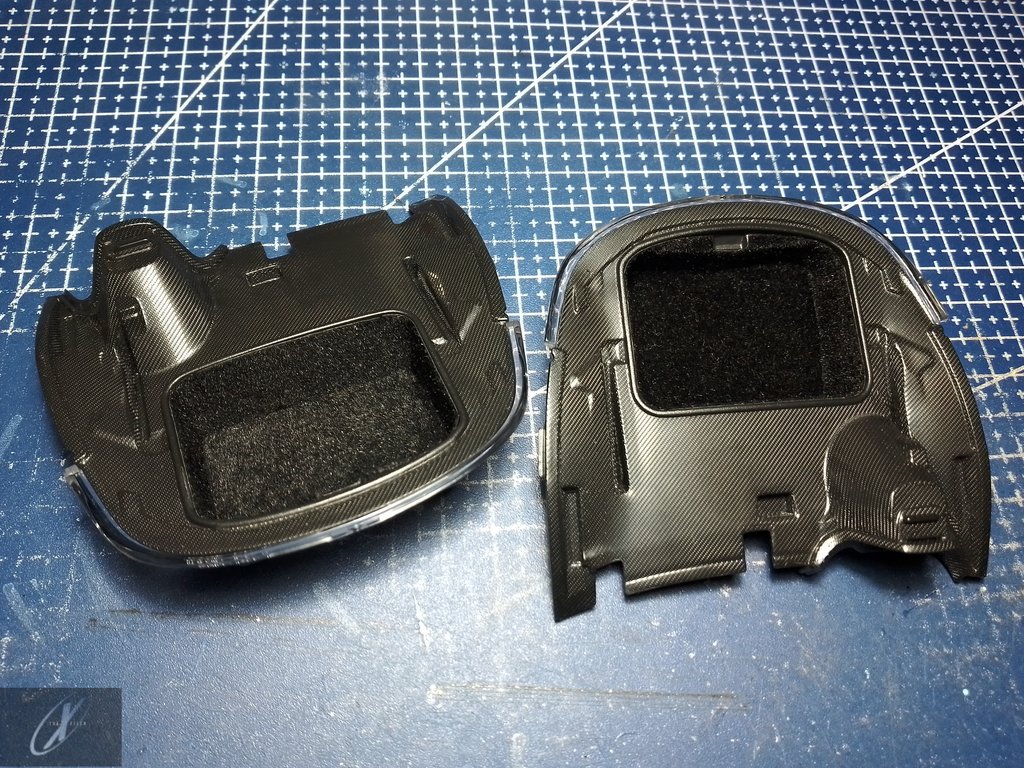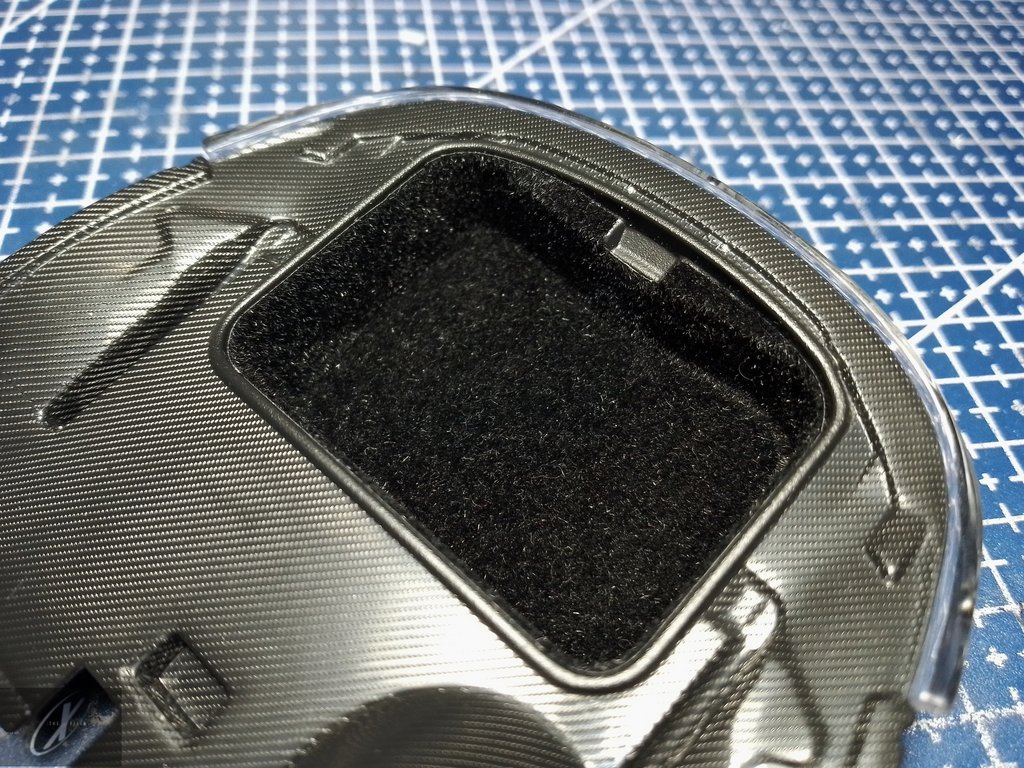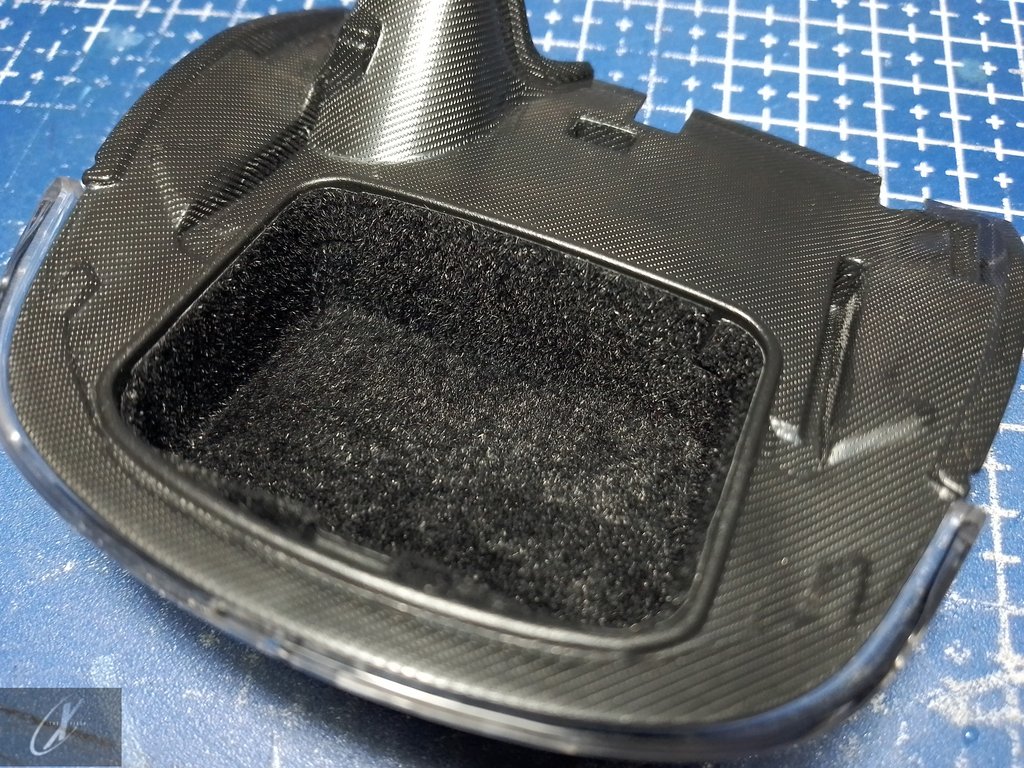 I will be adding dampers to the trunk lid so I carved the openings where they will pivot: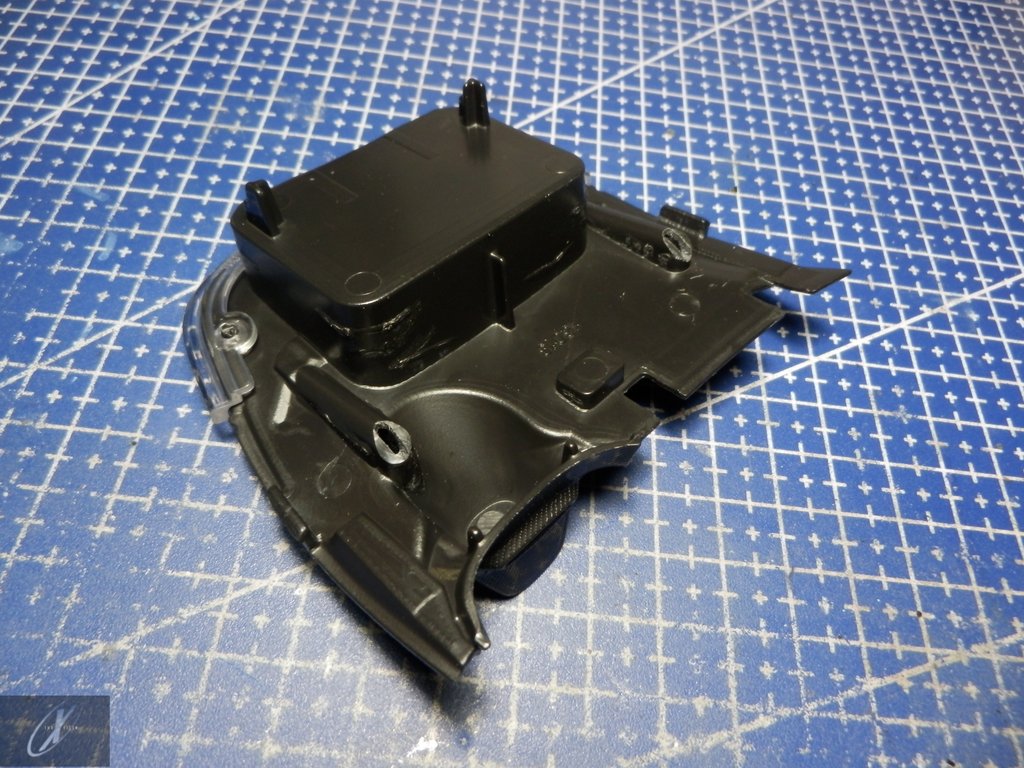 In the meantime, I got to work on one of the most noticeable parts of this work: the seat belt harness. Starting from a Tremonia photoetched belt set, I tried to replicate the belts as close to the original as I could, including the two Ferrari badges on the straps: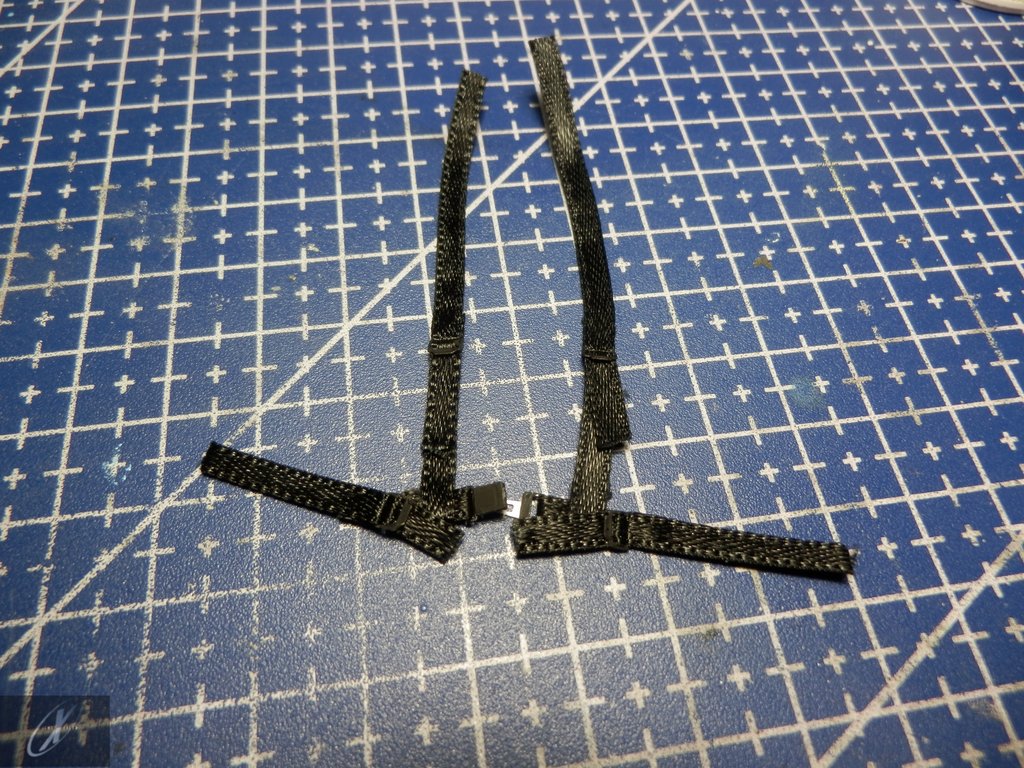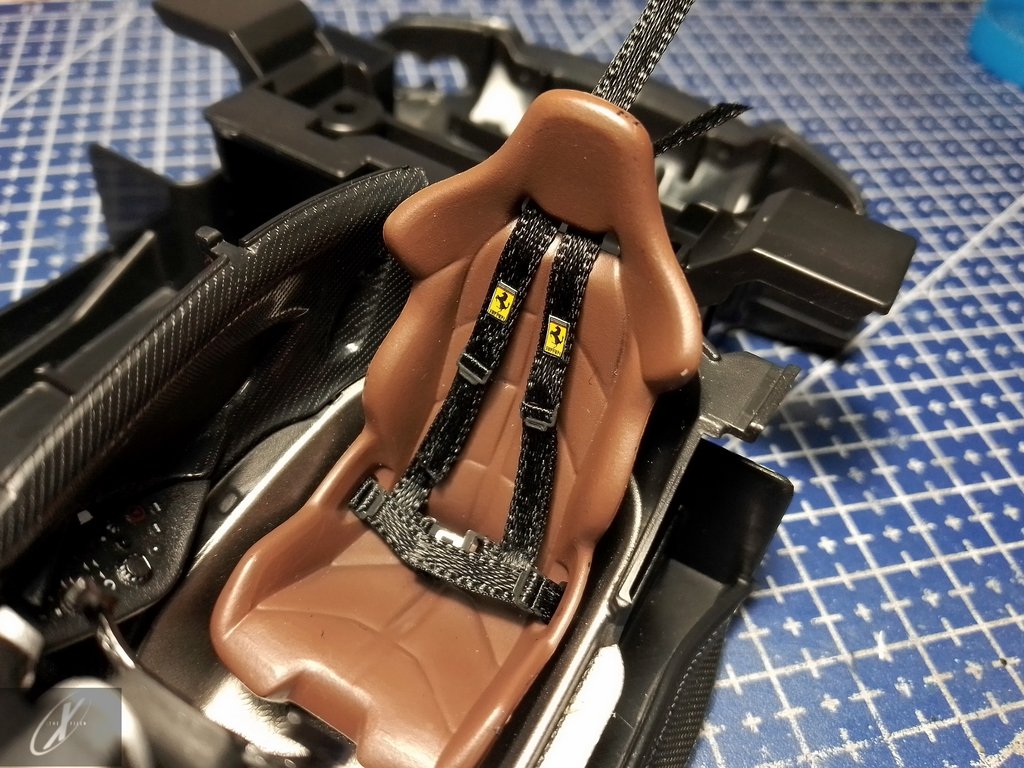 Splashed a bit of clear varnish over the screens on the dashboard (so that they look like actual screens), drilled the ventilation outlets on each side of the steering wheel and highlighted small bits of aluminium like the rev counter bezel, on the ventilation outlet and on the pedals: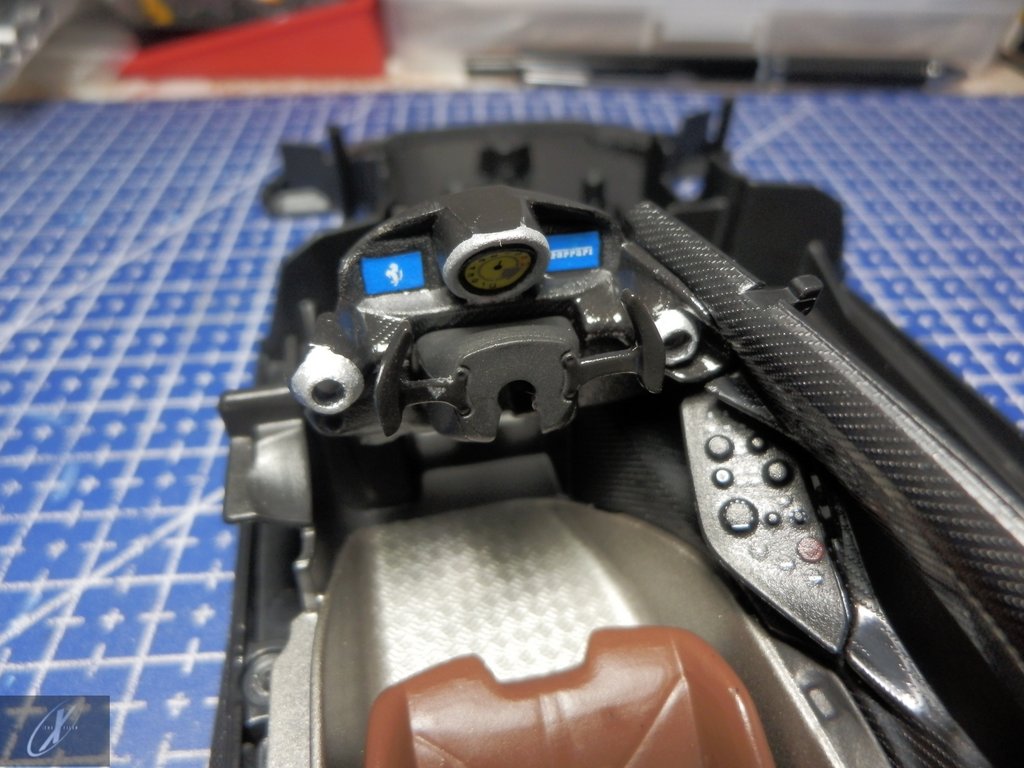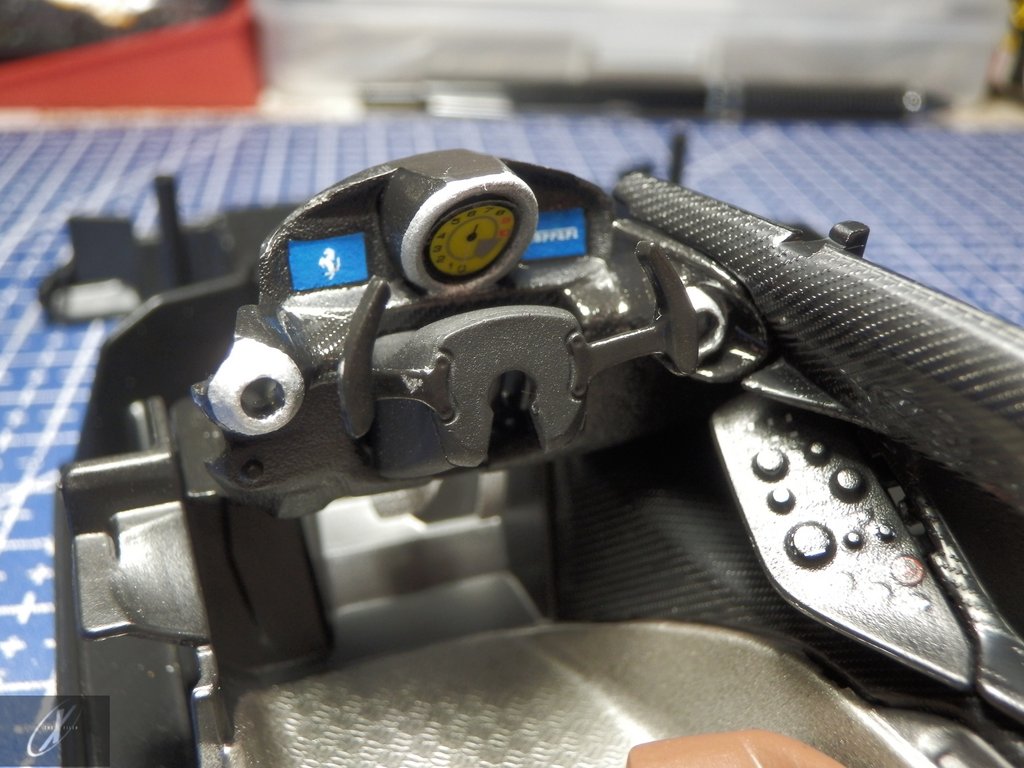 After a bit of matt black paint, the inside of the bonnet and trunk lid are now ready, as some parts of the engine bay: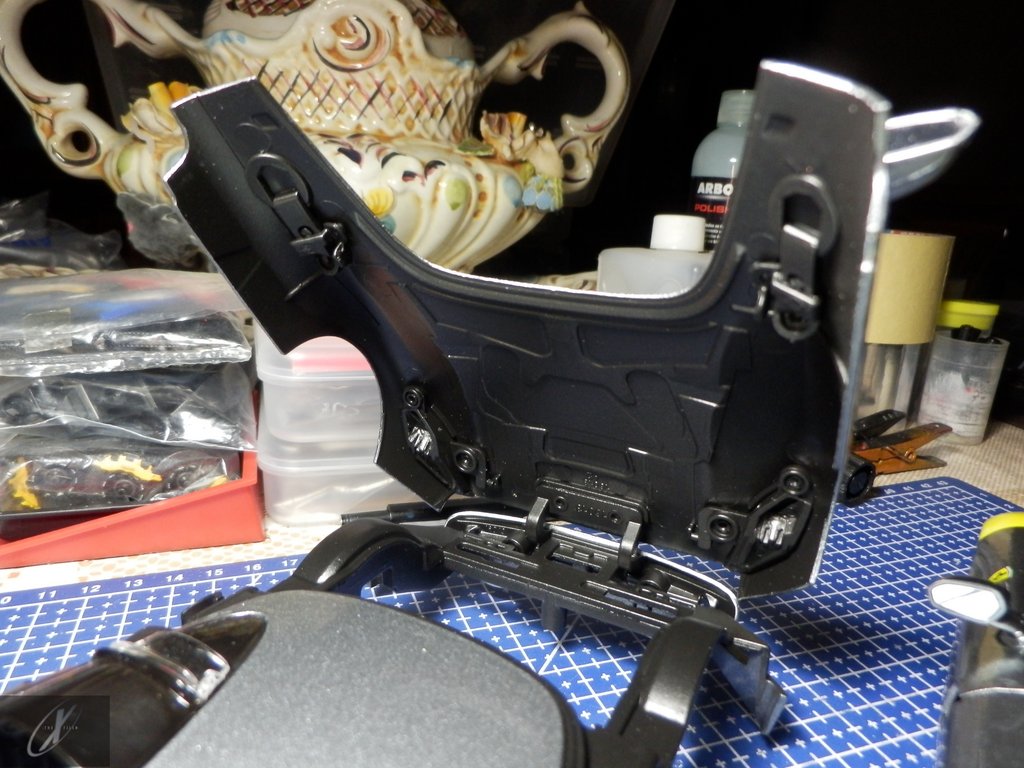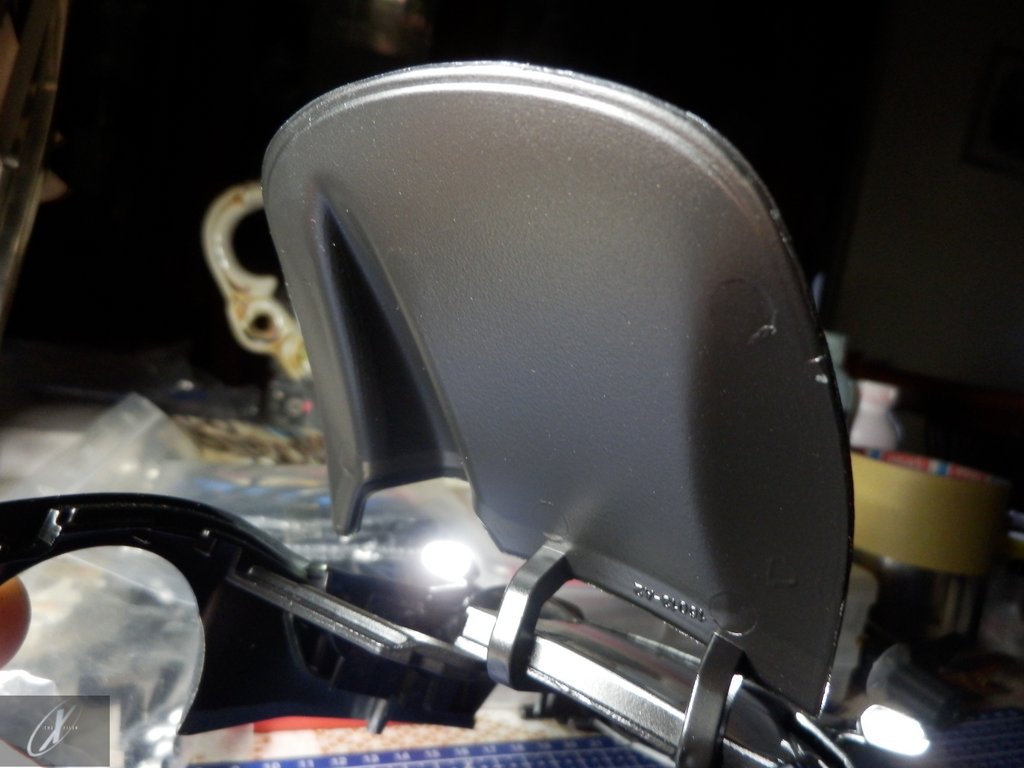 Photoetched chrome Ferrari prancing horse logo and letterings added on the back: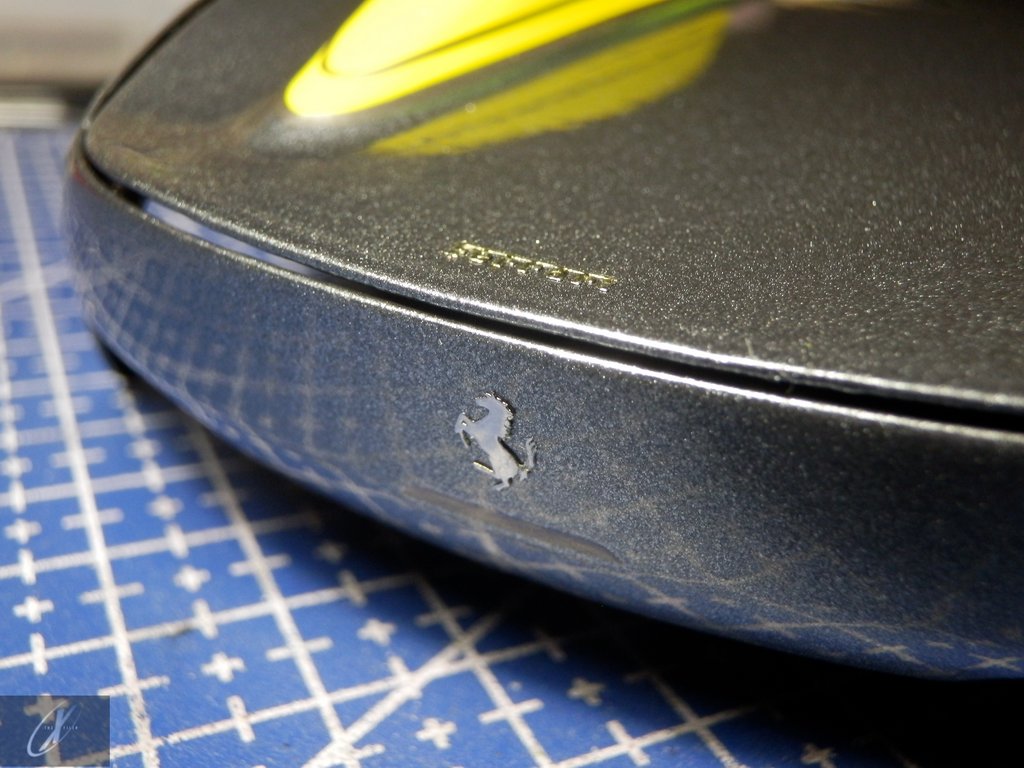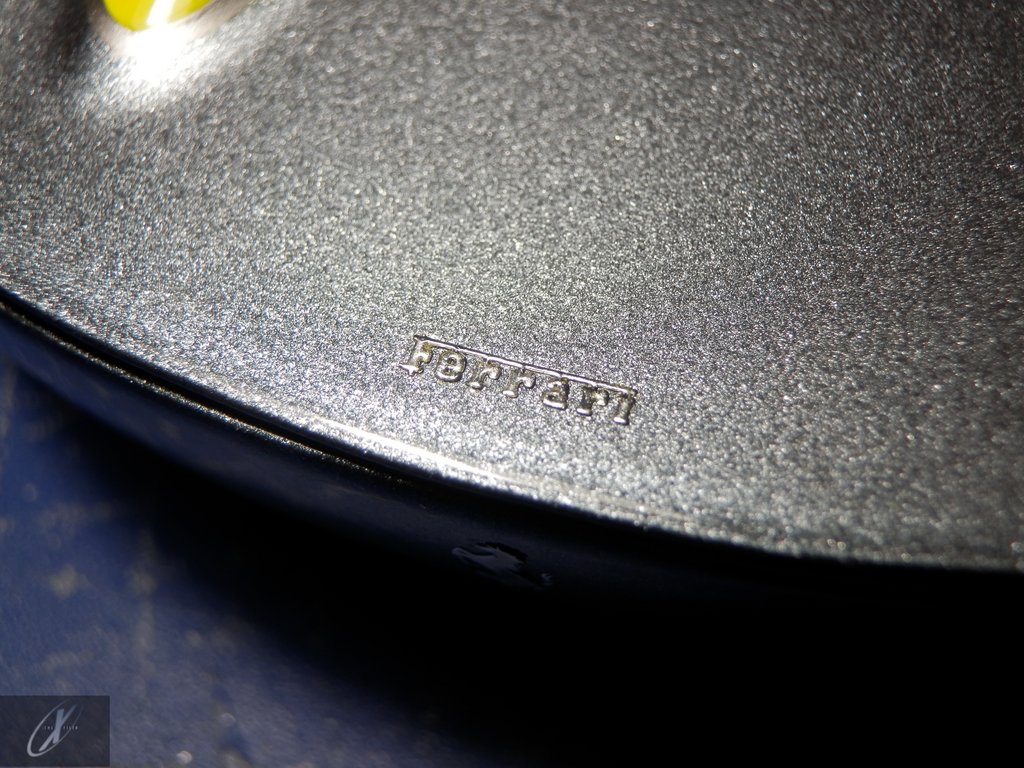 I used the original solid plastic brake intake grilles as templates to shape the new photoetched grilles: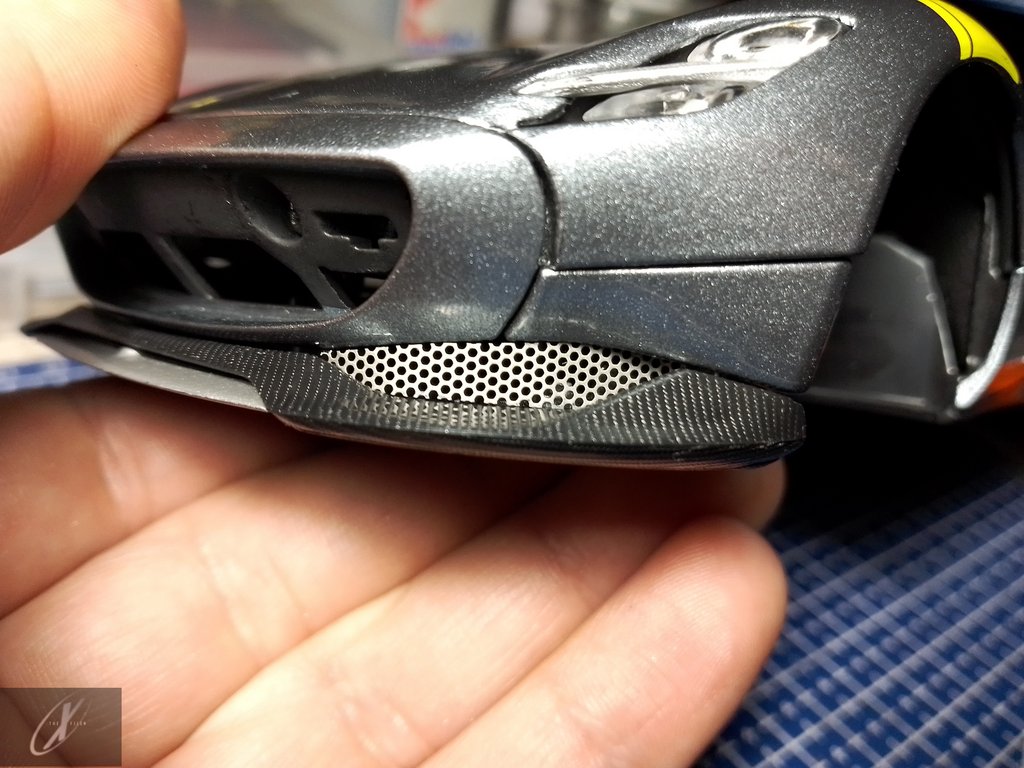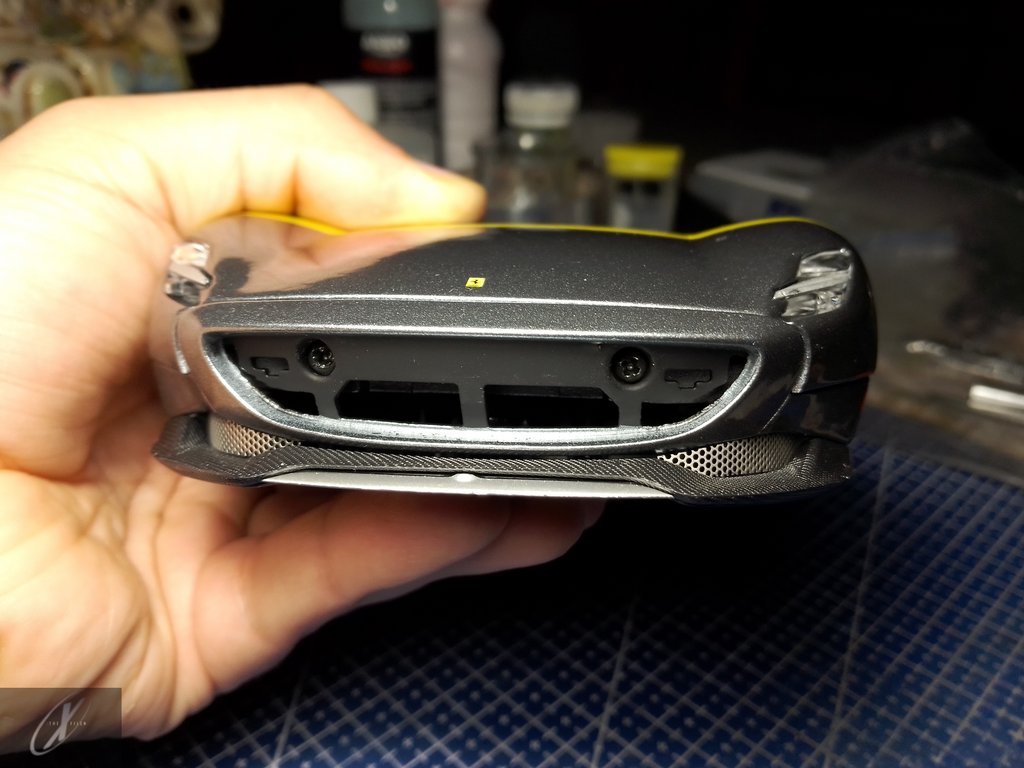 The same with the radiator grille: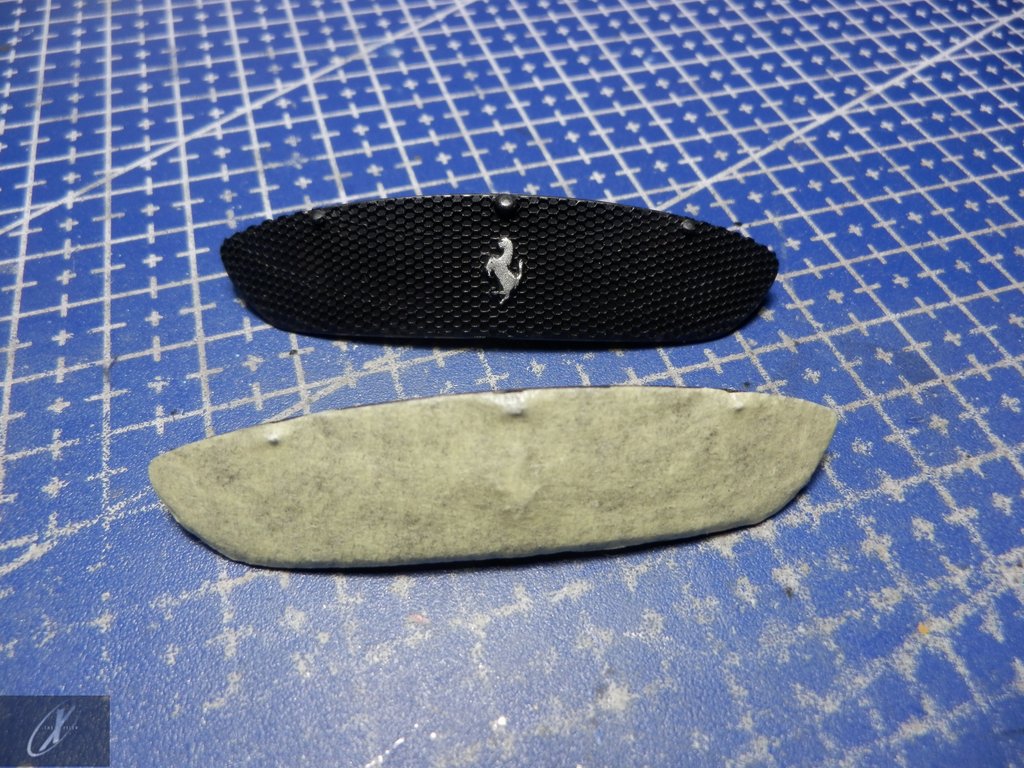 I recycled the parking and cruise control sensors from the original grille and glued them to the new photoetched radiator grille. After two coats of matt black, added a new photoetched chromed prancing horse: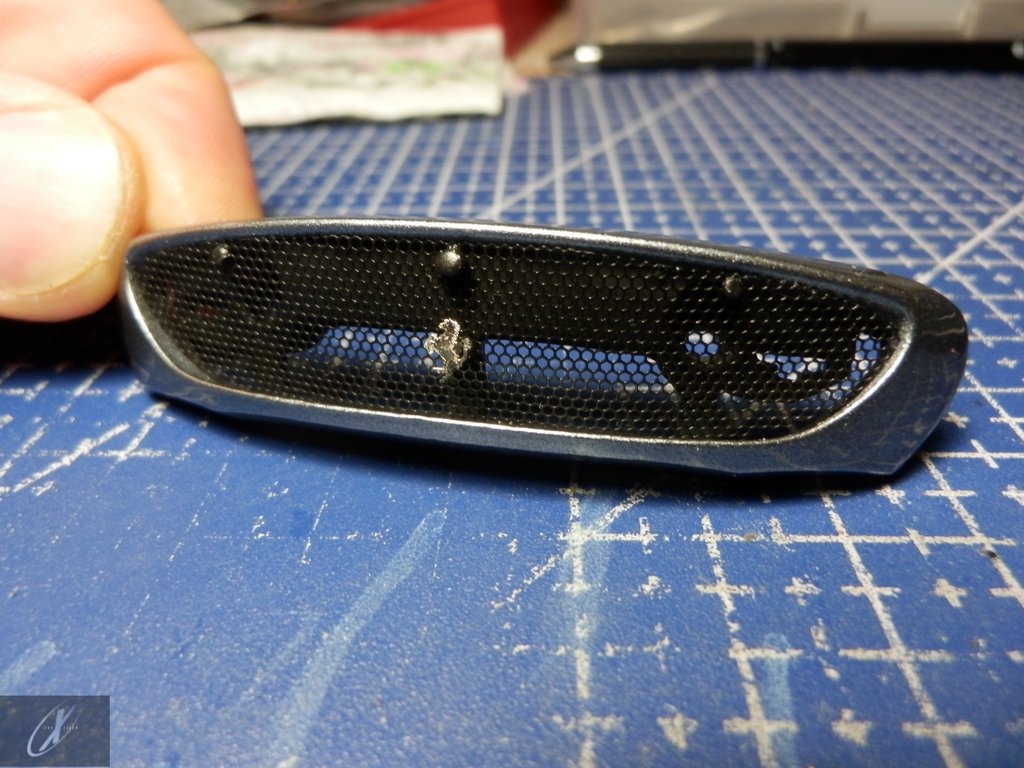 Glued in place (which has to be done after screwing the panel in to place, since it's the fixation for the bonnet hinge). No turning back now!