Hi all,
In light of recent threads encouraging posts of Nissans, Porsches, Toyota's, Subaru's, BMW's, Macs etc, I would like to propose a thread devoted entirely to Skylines. Sure, some of them pop up from time to time in other threads - 'Nissan', 'group shots', race cars etc., but I hope to build here with everyone's co-operation), the best source of diecast Skyline pics ever assembled on the internet. Ambitious you ask? Perhaps. But with the collections of the members here at DX,
and
the amazing photographic skills of several members in particular, I am positive that this 'mission statement' can be achieved.
Which Skylines are eligible? All of them!
Fast and Furious, standard, Code 3's, race, road everything in
all
scales.
I really hope members get on board with this thread, because I believe that the car deserves the same sort of attention and praise as BMW's legendary M3. Straight-six engine, cult-status in their respective counties of origin, passionate advocates.... Hmmmm, some similarities there!
There are more and more manufacturers producing Skylines every day:
AutoArt, Ebbro, J-Collection, Motor Max, Initial D, Kyosho etc.
I want to stress that I hope Skylines of
every
type will find their illustrious lines here - not just GT-R's! Prince Skylines, KPGC10, R30, R31, R32, R33, R34 and beyond! It doesn't matter of the pics have been posted previously in another thread either! :giggle It also doesn;t matter if cars are doubled up, because everyone has a different way of presenting them, and interpreting them visually in a photographic format!
I will start with a couple of Skylines from my collection.
Biante's 1:18 1991 Bathurst winning R32 GT-R driven to victory by Mark Skaife and Jim Richards.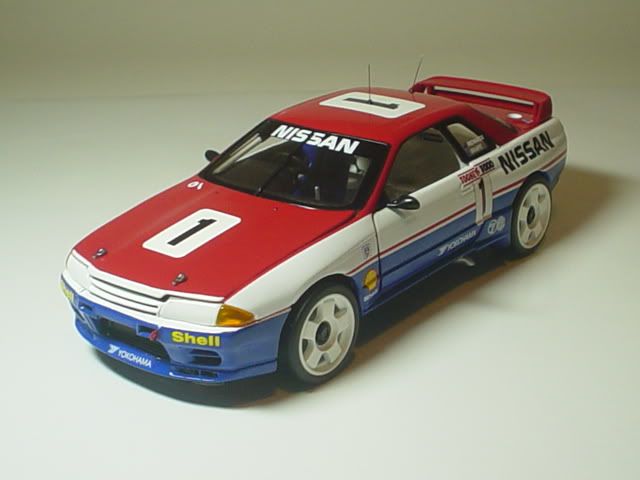 The same 1991 Bathurst winner in 1:18, with its smaller 1:43 brother.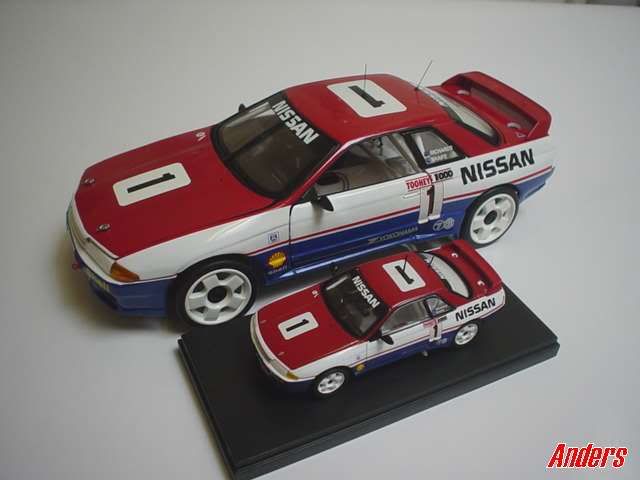 The 1990 Bathurst GT-R in 1:43 by Biante.
The three years of Nissan's awesome GT-R from Bathurst (1990, 1991, 1992), brought together in 1:43.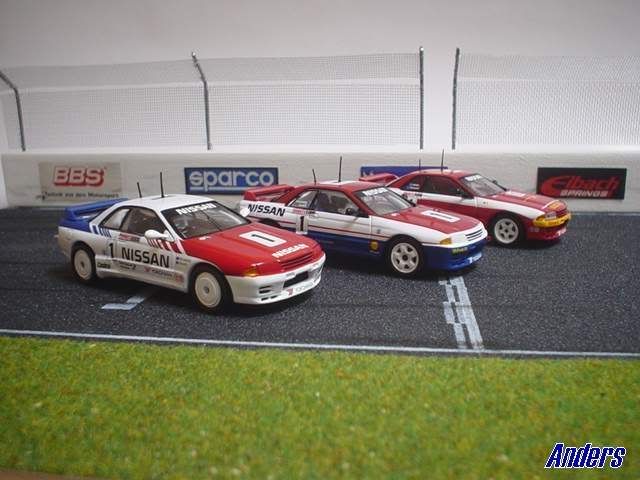 Dinkum's old handmade 1:43 1992 Bathurst GT-R pace car. It is very old and rudimatray in comparison with the latest releases by AutoArt for instance, but it is a Skyline...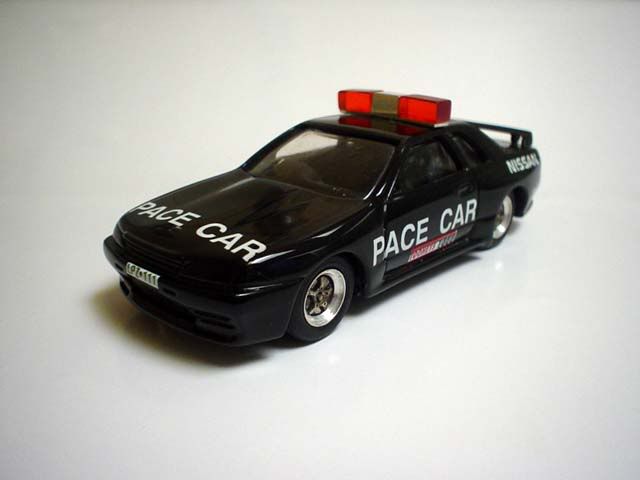 Continuing the race theme by presenting the 1991 and 1992 cars together in 1:18.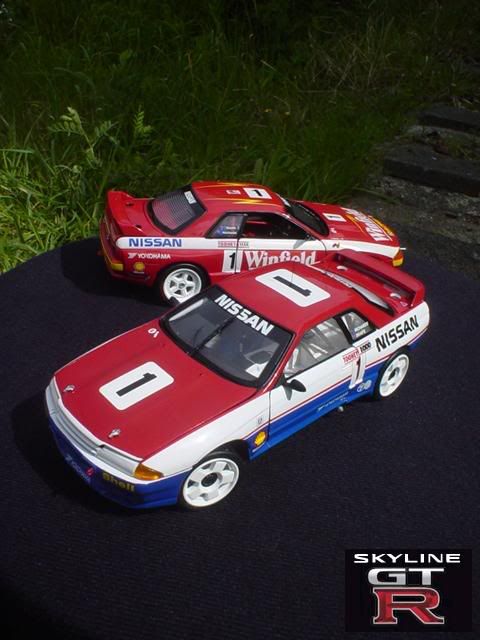 Kyosho's #12 Japanese Group A Calsonic car. Not the rare #1 car, but it'll do... :giggle