I'm a fan of super/hypercars from the more obscure manufacturers, so the Hennessey Venom GT was a must-have for my collection when AUTOart announced it late last year. All 4 colors are superb, and I have to say that it was a bit of a challenge picking my favorite haha. In the end, I settled for the Grey car since it's the same colors as the one used to make the top speed record run (which will be coming in next week) and this White car for my all-white theme that I've started recently.
The model is quite well put-together, with mine only suffering from a tiny glue mark on one of the air intakes' mesh, slight paint chipping where the engine cover meets the body and a slightly misaligned Hennessey logo on the rear wheel and said rear wheel being a little wobbly when spun.
I reckon the only thing that I don't like about the model is the removable hardtop. It's made of thin diecast, which is alright. However, it attaches very flimsily to the car. Chances of it falling off and getting chipped is quite high, methinks.
Here are some pics of the model: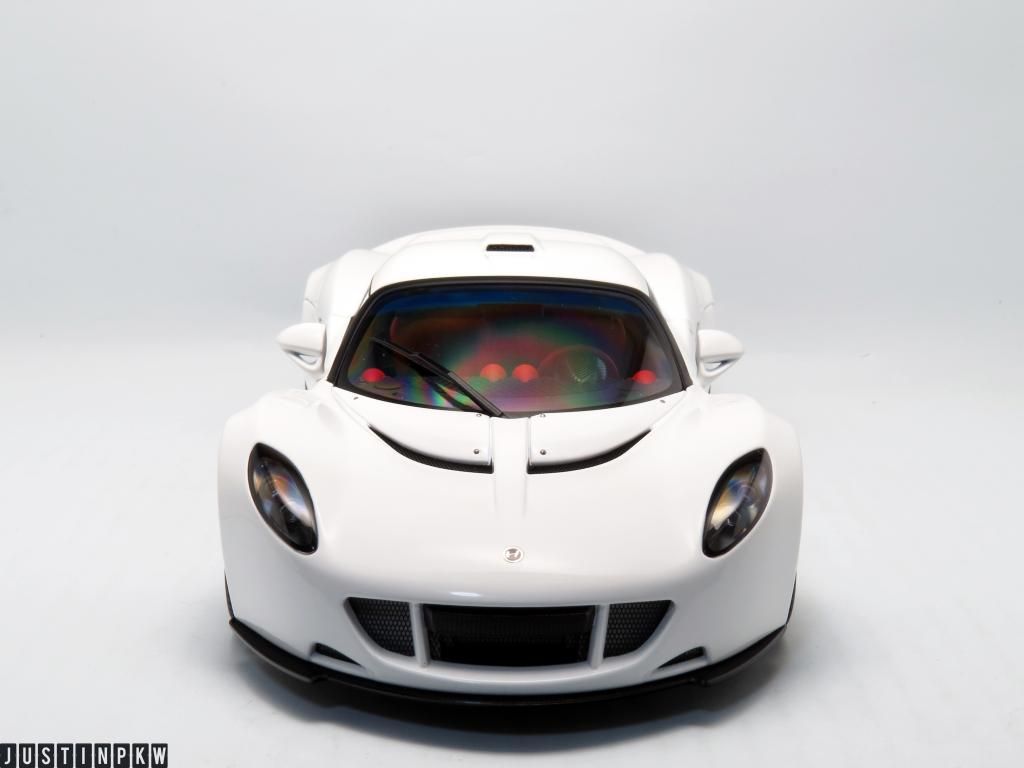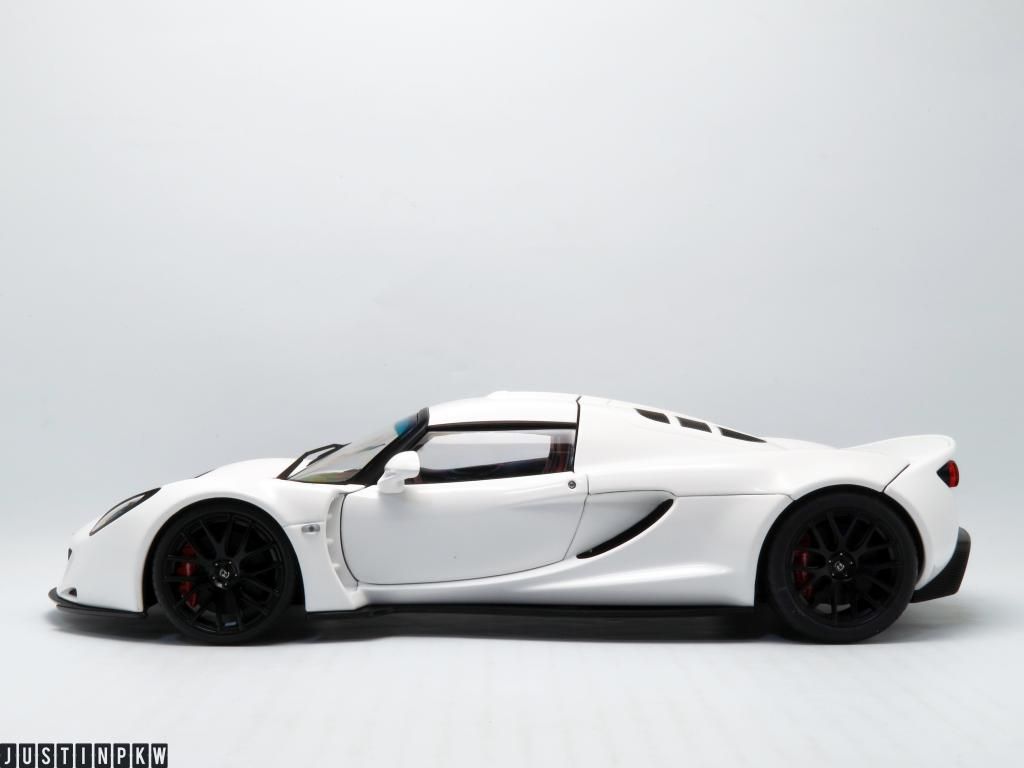 Wheels and Brakes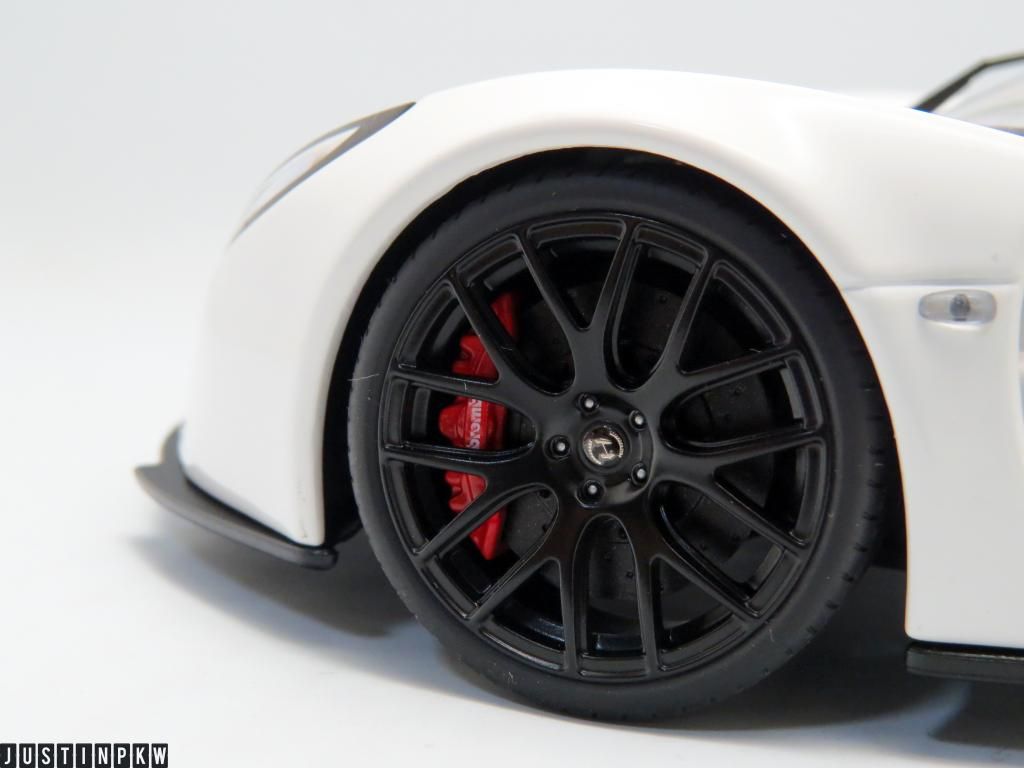 Interior. Absolutely gorgeous in red, although the red steering wheel is a little too much for my liking. But hey, it exists on the 1:1 Venom so I'm cool with that.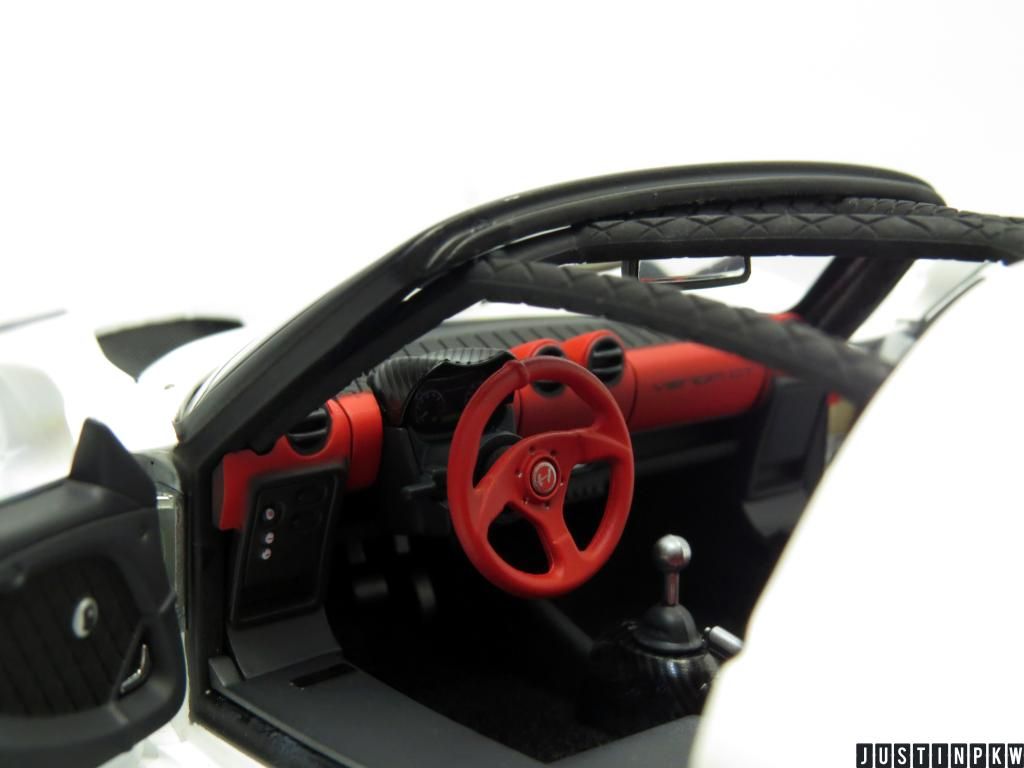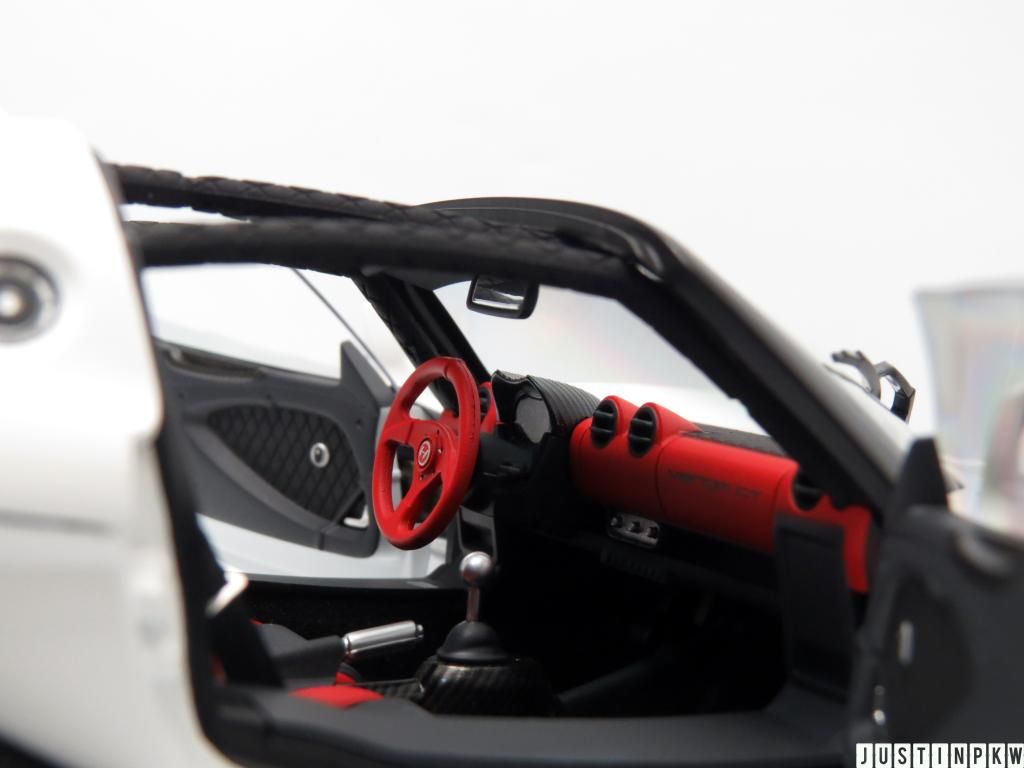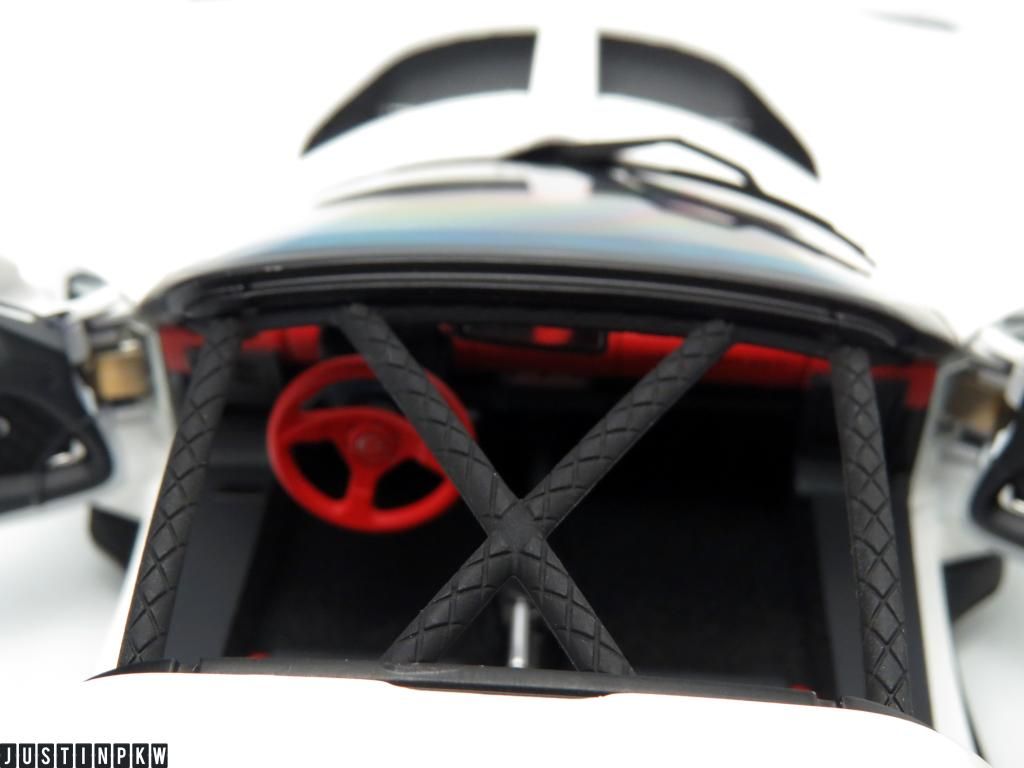 Engine / Engine Cover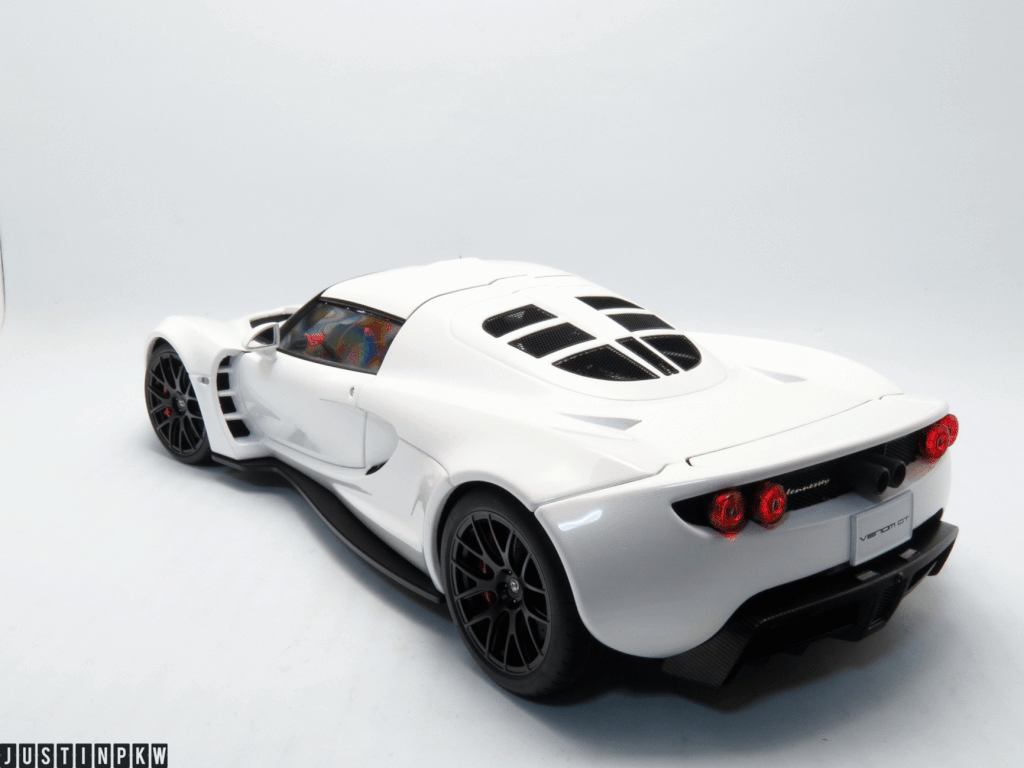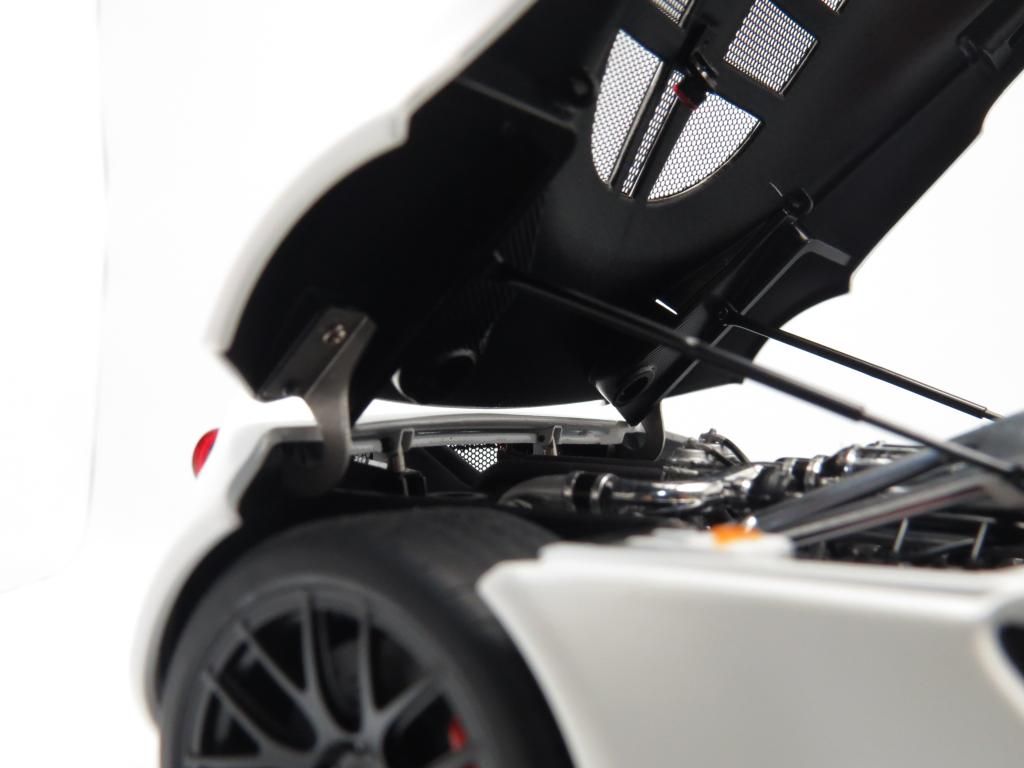 Rear Wing. The Venom's rear wing isn't spring loaded like the Bugatti Veyron, Lexus LFA and Aston Martin One-77. Instead, the button at the bottom simply pushes the wing up a tiny bit, and you can pose it accordingly manually.
Some Detail Shots: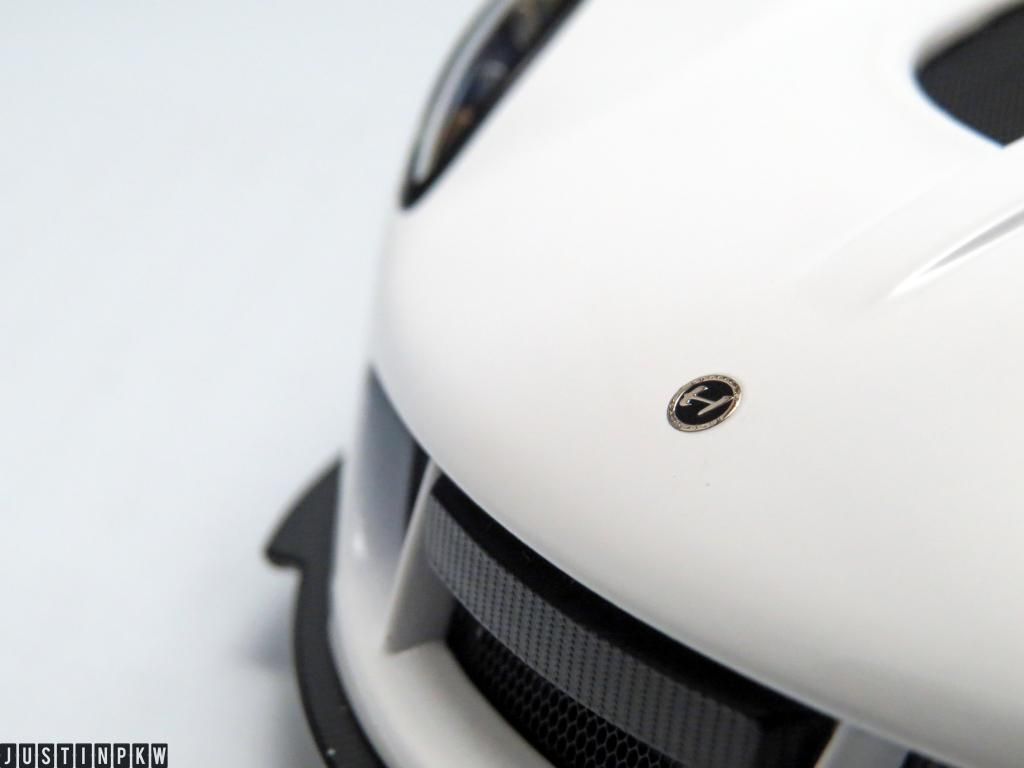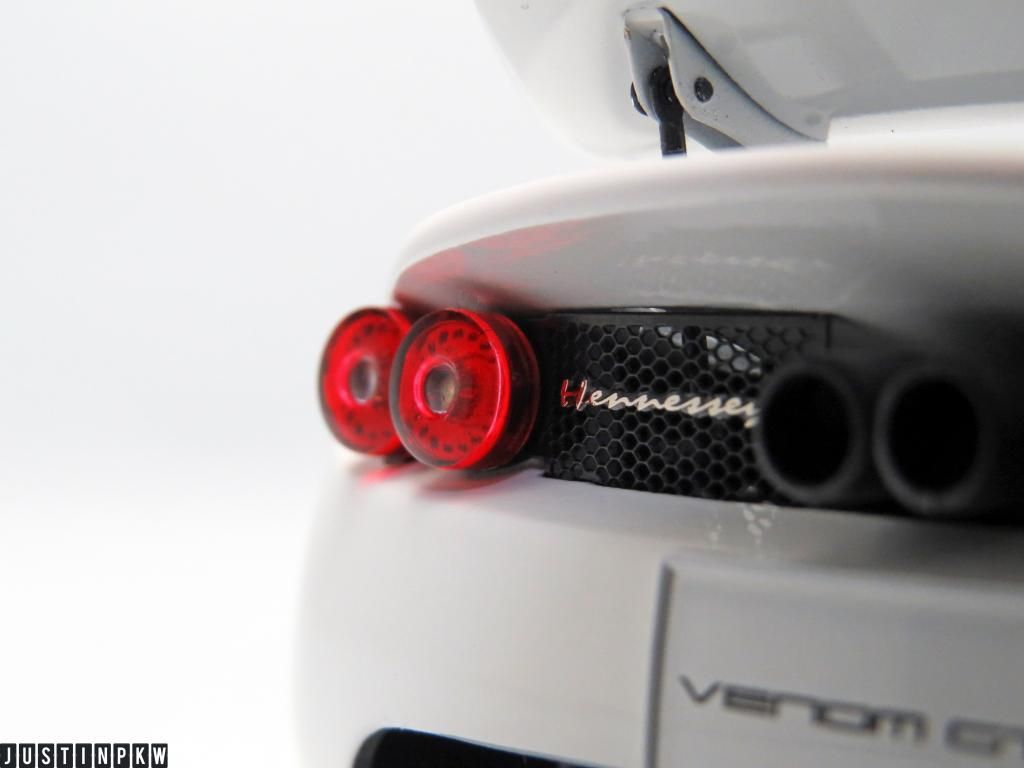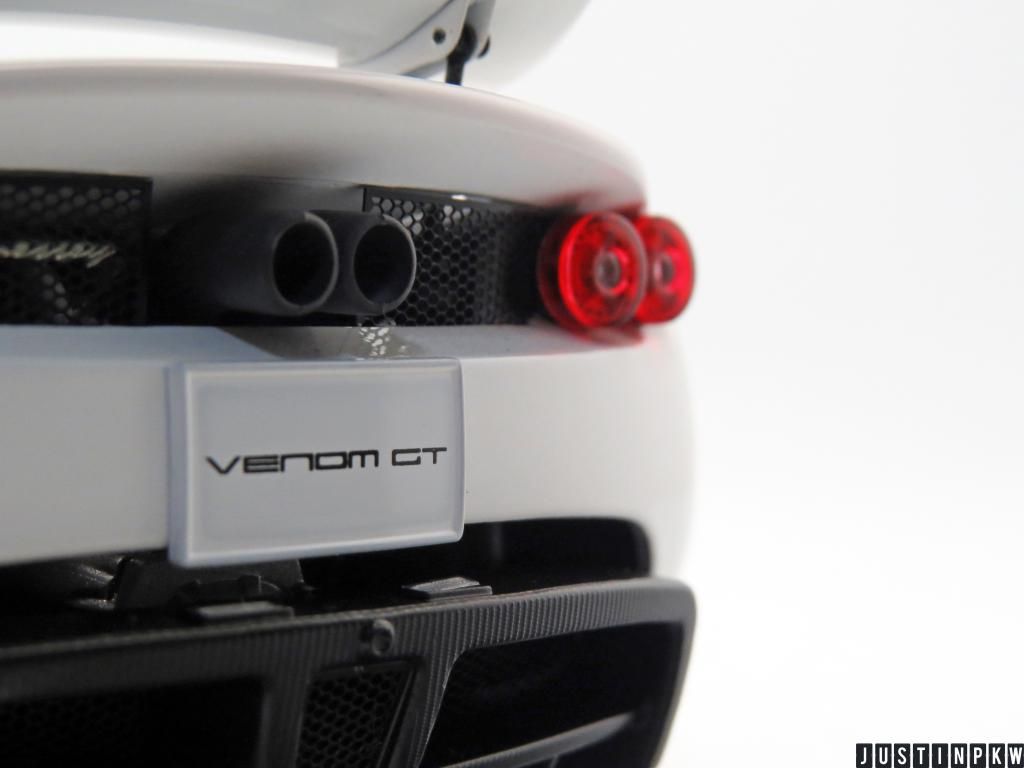 Closing Shots
In the carpark dio: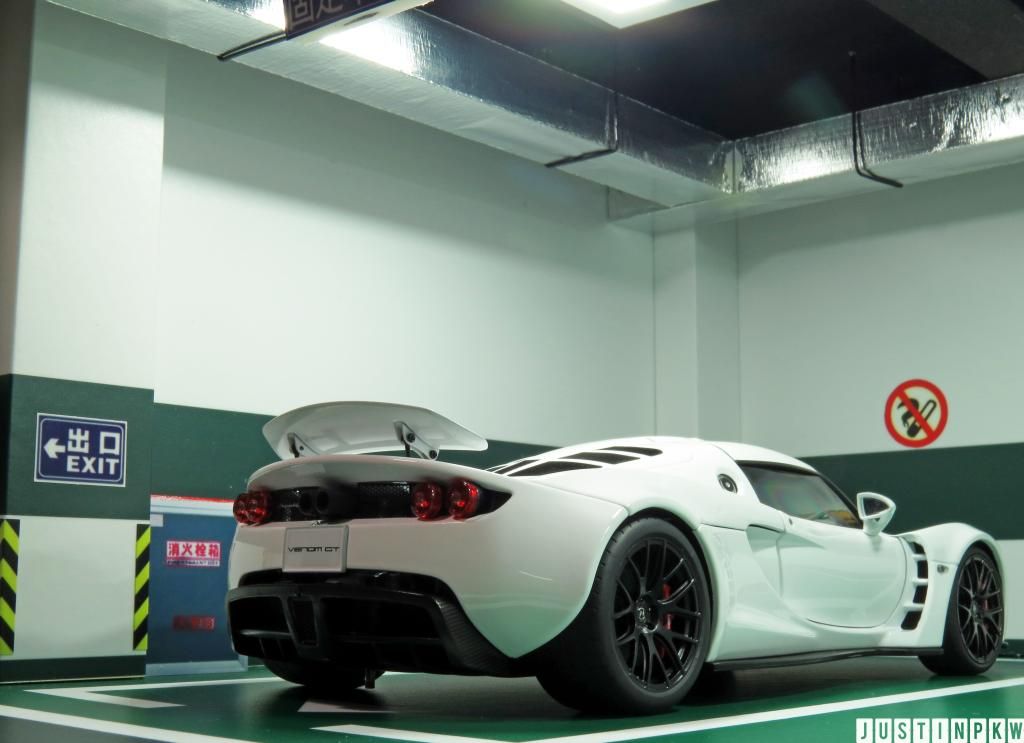 Thanks for looking!