Kyosho Triumph TR3A... It failed to sell 3 times for a initial bid of £50.00, then seller dropped it to £45.00 and no one bid on it in the end...
Last week he relisted at £40.00 and it eventually catched someone's attention. I was going to bid on it today but I chickened out at the last 10 seconds. It went for £48.00 with delivery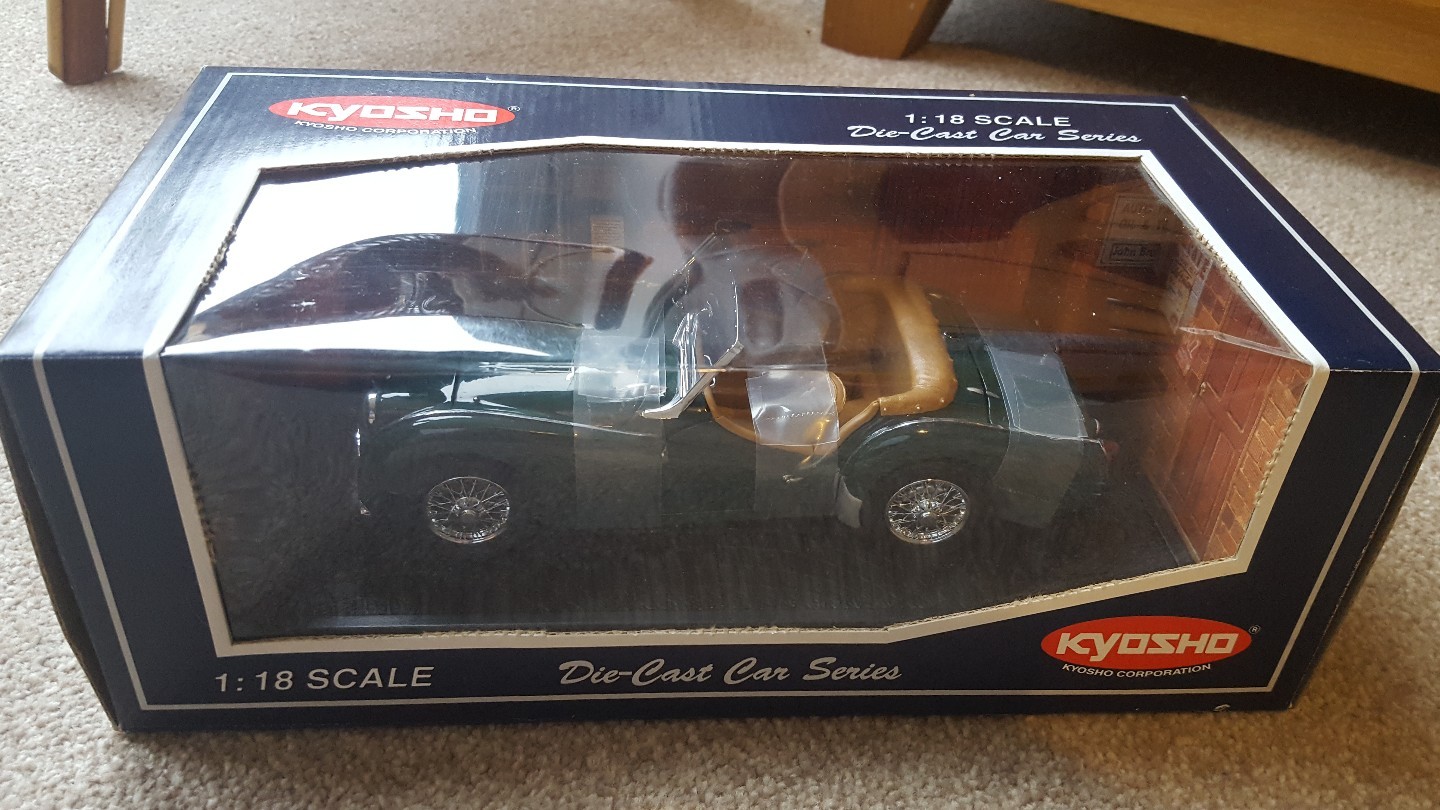 I don't want to start collecting classic cars, not just yet, but I'm kicking myself right now for letting that one go for the 4th time. It's like it was calling my name, and I ignored it.