I'm not really into the whole Dub thing but I really like this car and got a good deal on it!
Here's what I started with: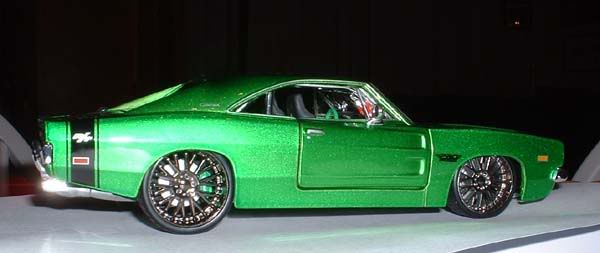 First thing I did was unscrew the three screws that held the floorpan to the body. Then the wheels simply pulled off.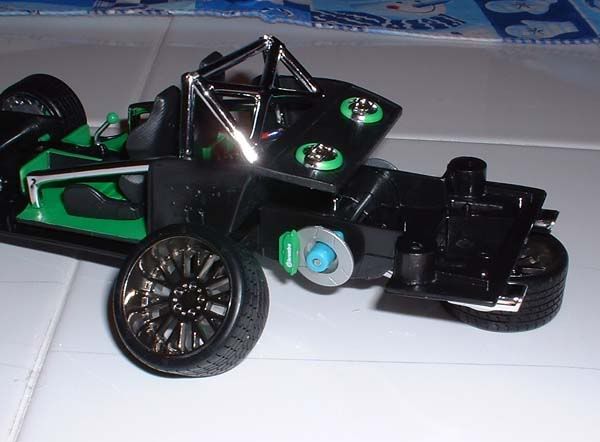 Then I removed the interior and used a screwdriver to push on the pins that hold the brake calipers.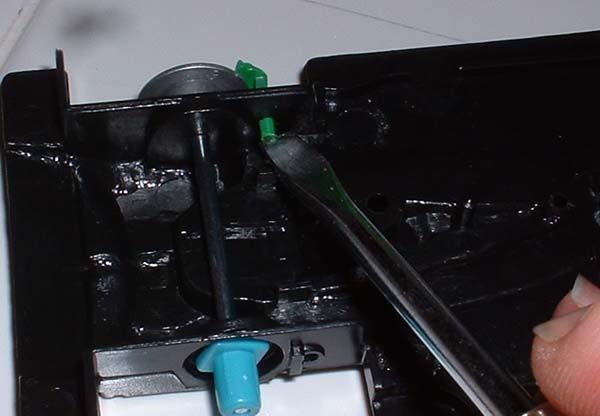 It took a lot of effort and a couple pairs of pliars to get these blue rubber boots off. I then removed the axel from the chassis.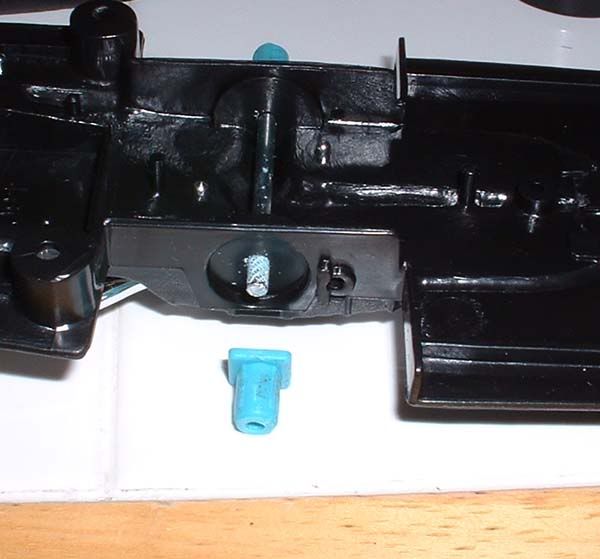 Next I took a hobby knife to make the axel guide holes a little bigger. I used some plastic scrap plastic from Evergreen to make the new axel. This diameter axel is the perfect size as the holes in the back on the donor car's rims.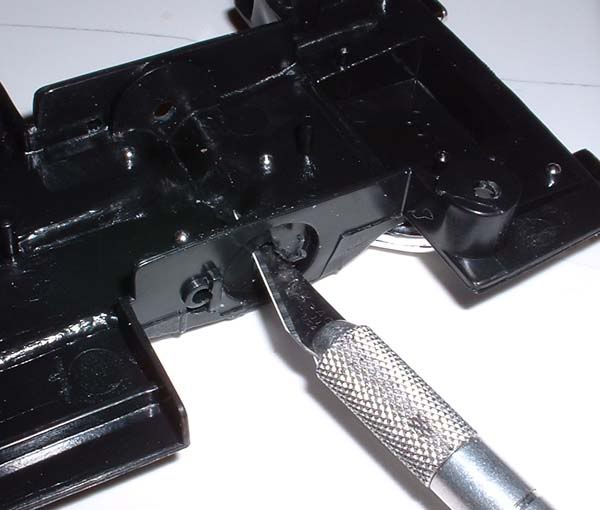 I superglued to donor car's wheel to one end of the new axel and slid it through the enlarged holes. I made the axel a little long so I could cut it down until the axel length was just right.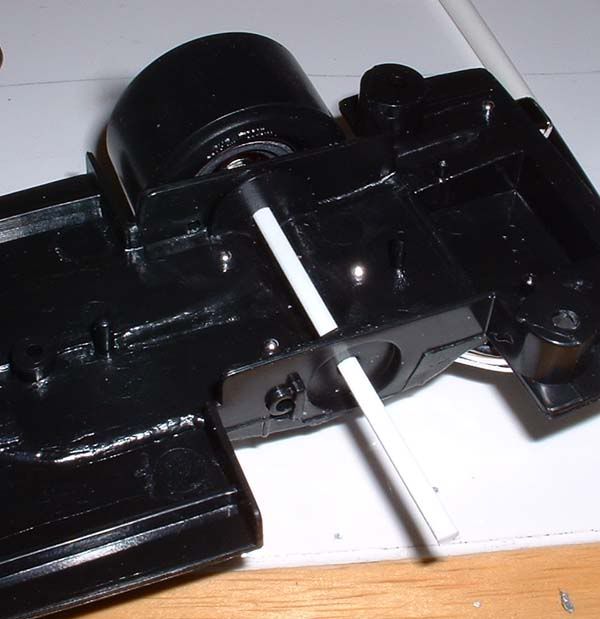 After a little trial and error, I got the axel length just right. Then I superglued to other tire to the axel. I followed the same steps for the front and this is what I ended up with before the body went back on.

And now with the body on!!! Much better looking than with the bling-bling tires I think!!!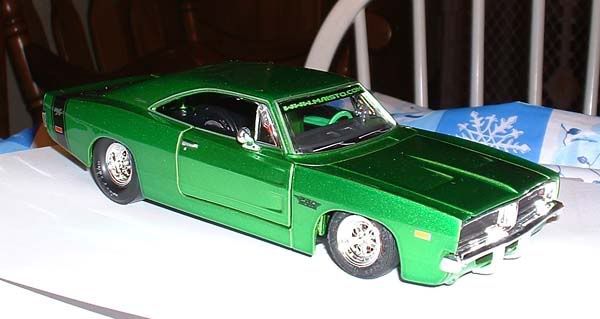 :cheers
Sean