A fellow user of Forum-Diecast.pt had a CMC W196 R and he always thought the engine particularly wasn't up for the name of the brand. Since he knows I'm a freak about engines, he sent it to me to give it a few improvements:
- Engine detailing (add fuel injection lines, fuel pipes, scratchbuild a fuel filter, add all pipes and hoses, cables and wires necessary, replace ignition cables, etc.)
- Build the tube frame at the front (donated by a Bburago 300 SLR);
- Sand down the surface of the tyres;
- Swap the hideous plastic steering wheel by a wooden & photoetching AutoMobilia.de steering wheel;
- Replace the original pedals by photoetched ones;
- Paint the chassis matt black (and not dark grey as it was);
- Add brake lines;
- Weather the exhaust pipes to look used;
- Scratchbuild the side fin's brackets;
- Detail the propshafts and halfshafts including transmission bellows and clamps;
- And other small details I added along the way that I can't remember!
This is how it loooked before: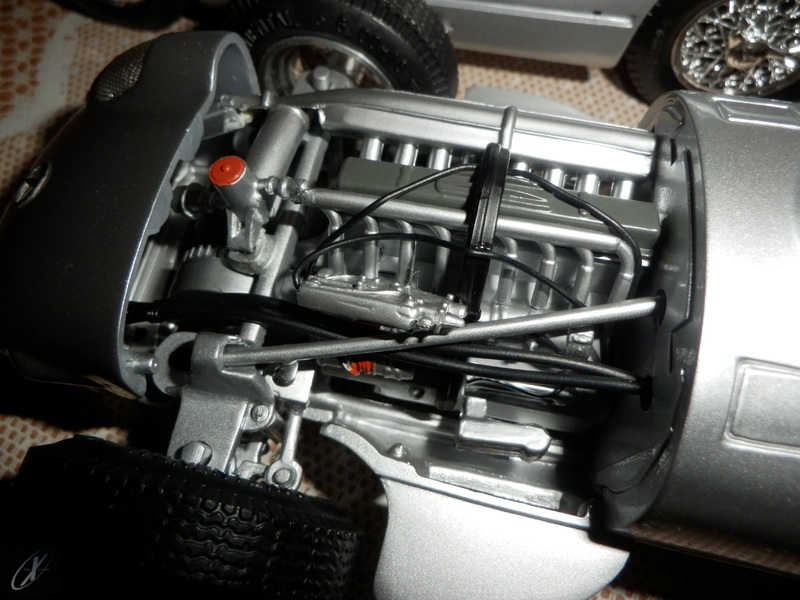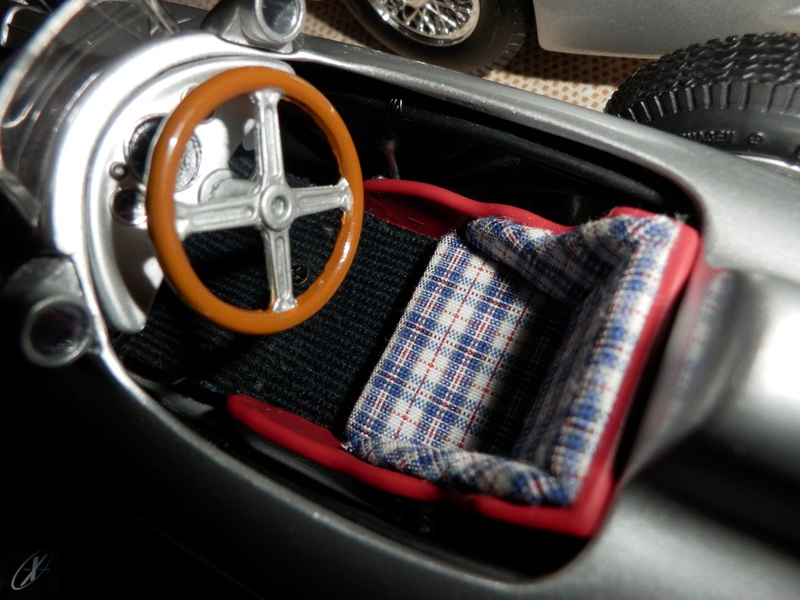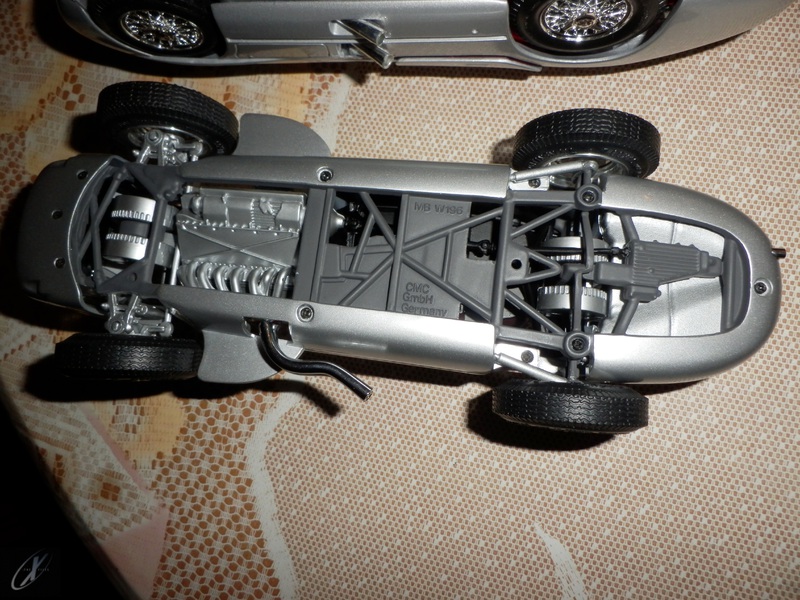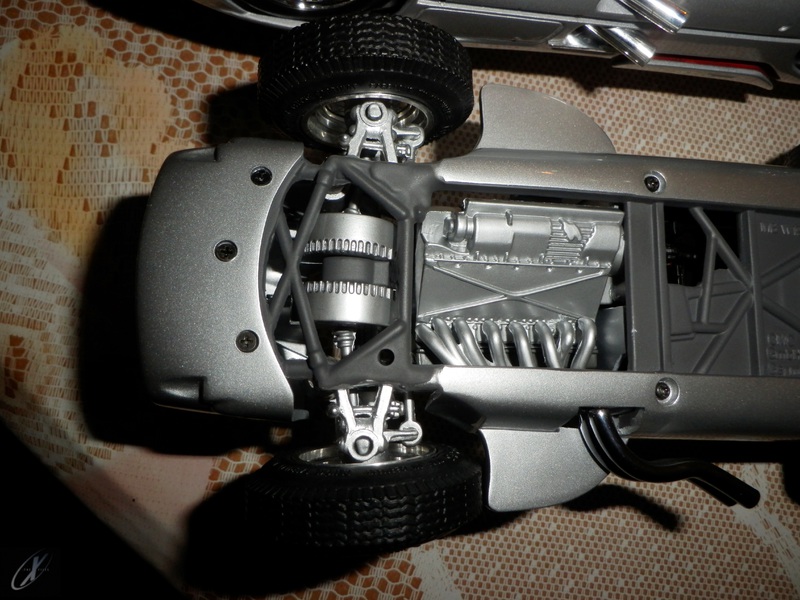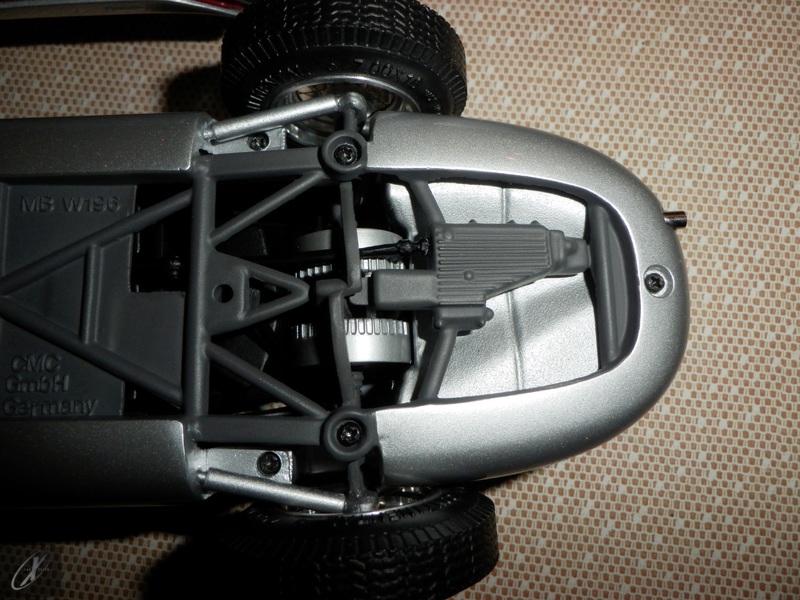 This is the finished model: